[Photos from both 2012 and 2014 Festival of the Winds. Blog written in September 2014.] 
The Festival of the Winds is held annually on Bondi Beach and it's one of the most colourful events that signals the start of Sydney spring. On the day, the sky above one of Sydney's most beautiful beaches turns into a mid-air playground with hundreds, if not thousands, of kites flying against the gentle ocean breeze.
Don't have a kite? No worries, there are temporary stalls on the day selling all sorts of kites and wind-related toys for the kids inside of everyone.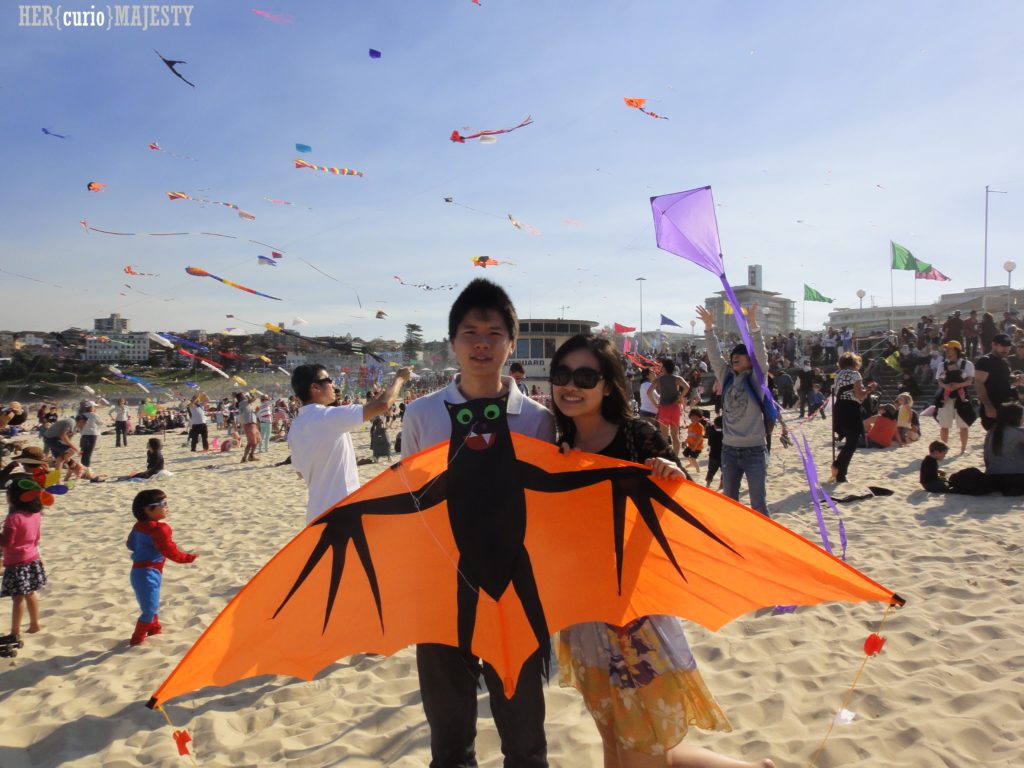 This is what we picked: a fruit bat! Isn't he adorable hahaha.
I hadn't flung a kite since I was a little girl. My dad used to take us bike-riding to the University campus near our house in Taiwan, and sometimes he would bring a kite and fly it with us at the oval. Dad would hold the kite up, and ask us to wait, wait, wait…until he said "GO!", and we would run as fast as we could on our little feet until the kite took off. I never quite understood what Dad was waiting for, and it sometimes took us forever to make it fly, but it was one of my fondest childhood memories.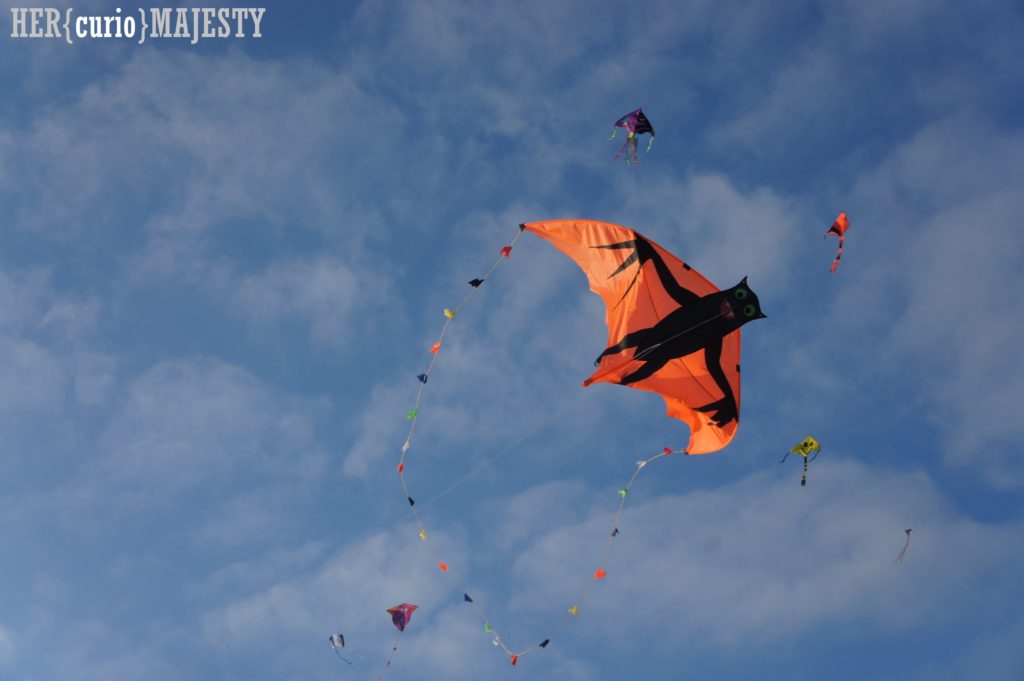 Kite-flying at Bondi in this season was surprisingly easy. The wind was blowing just fine, all we had to do was hold the kite above our heads, stand a short distance apart and the kite would literally fly itself when we let go!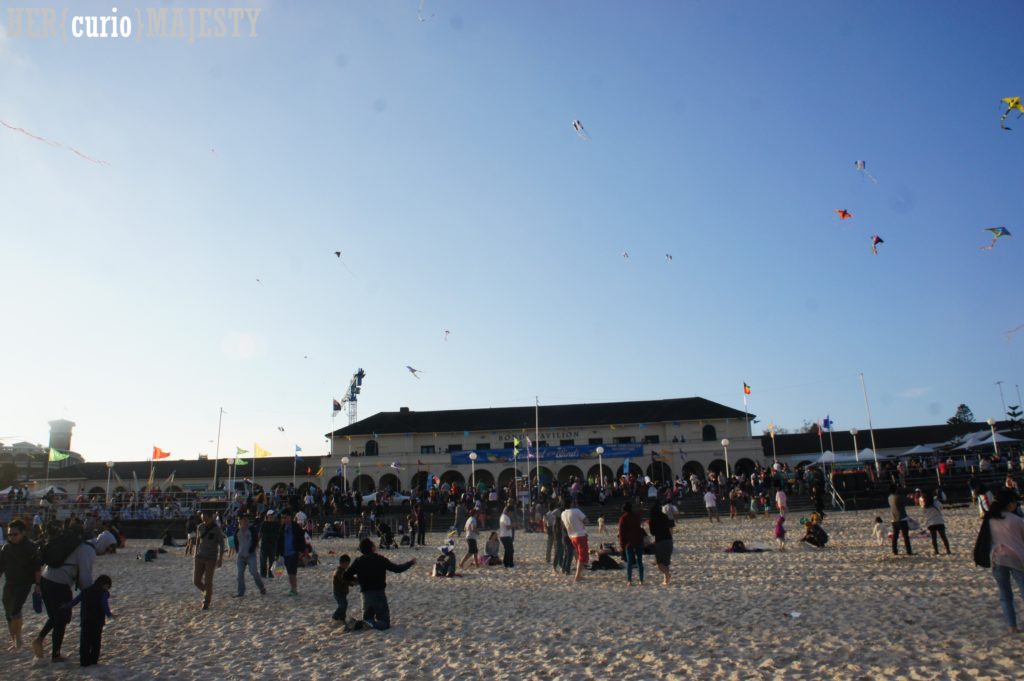 Kites, kites, everywhere, in front of the Bondi Pavilion.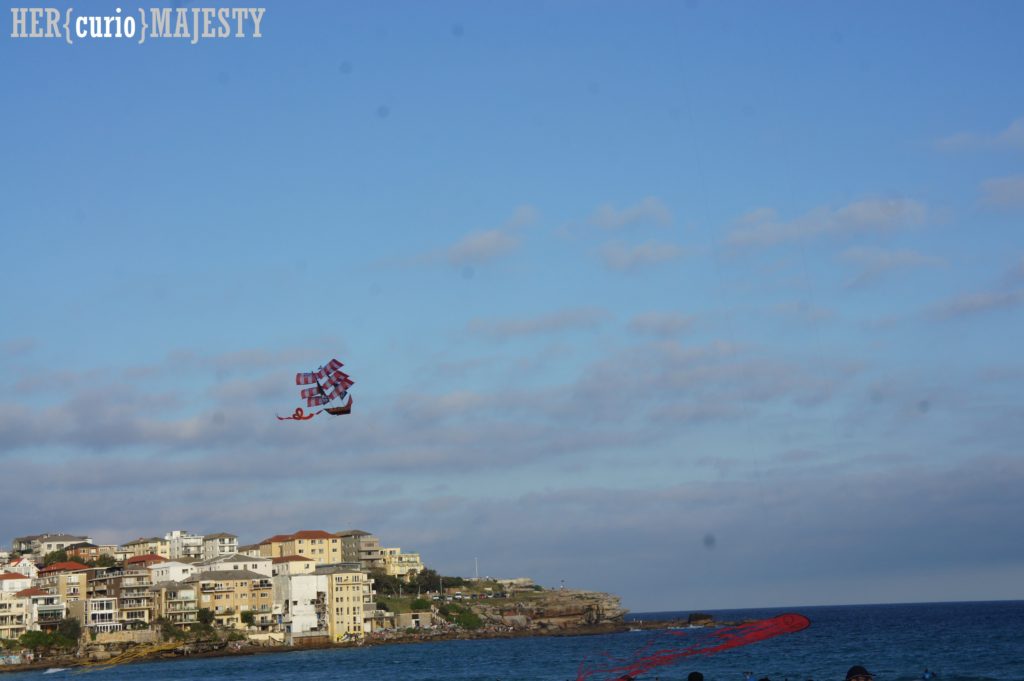 Peter Pan's pirate ship! And an octopus floating on the ocean.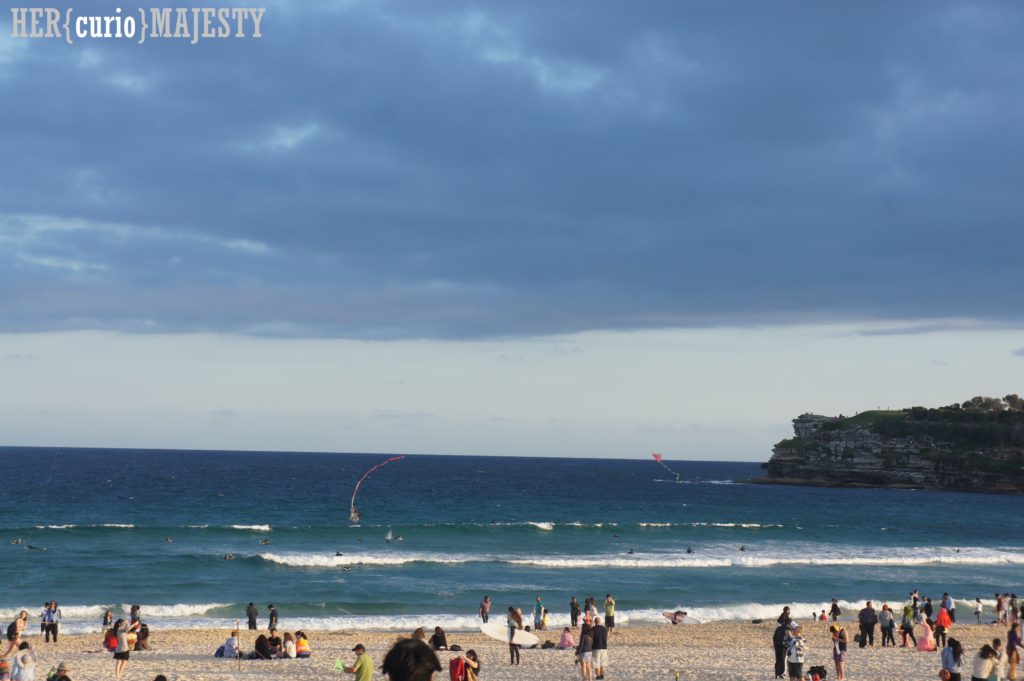 Some of the best Sydney events are held here annually for everyone to enjoy, mostly for free! Click [here] for my post of the beautiful Bondi Beach and the event photos.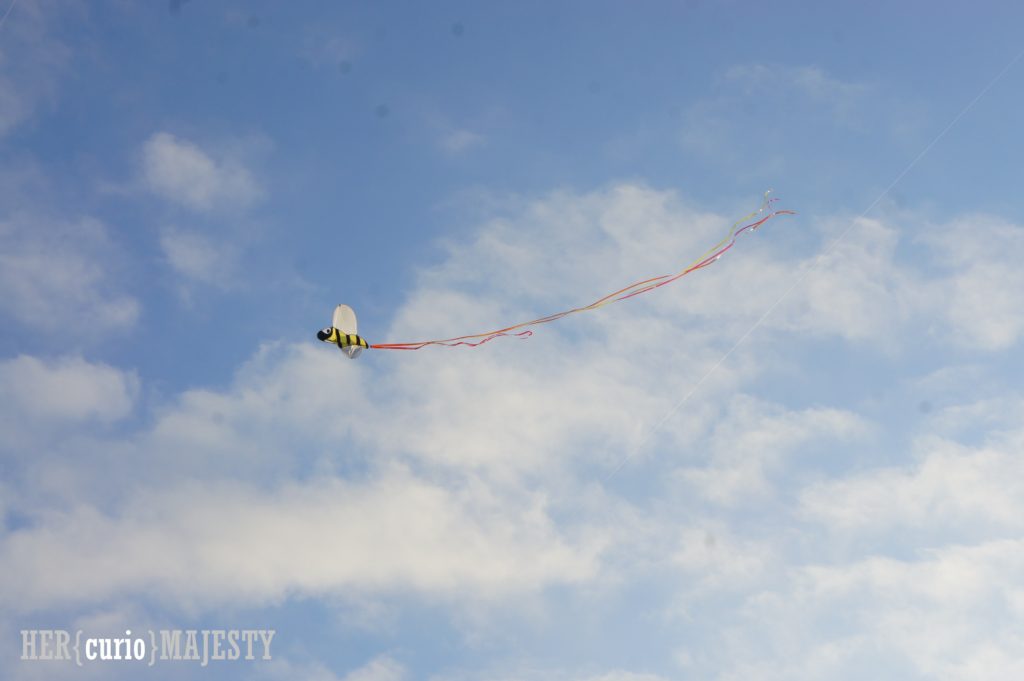 Buzzz…