Balmoral Beach has always been a personal favourite for me, mainly because it's home to Sydney's best fish & chips (more on this later). The only downsides are the notoriously bad traffic and the outrageously high parking fees – at $9 an hour (!), we call this the rich people's beach.
Nonetheless, I have recently rekindled my love for Balmoral because we discovered the cute and upbeat Boat House on the other side of the beach, as well as the shark-net enclosed ocean pool right in front of it!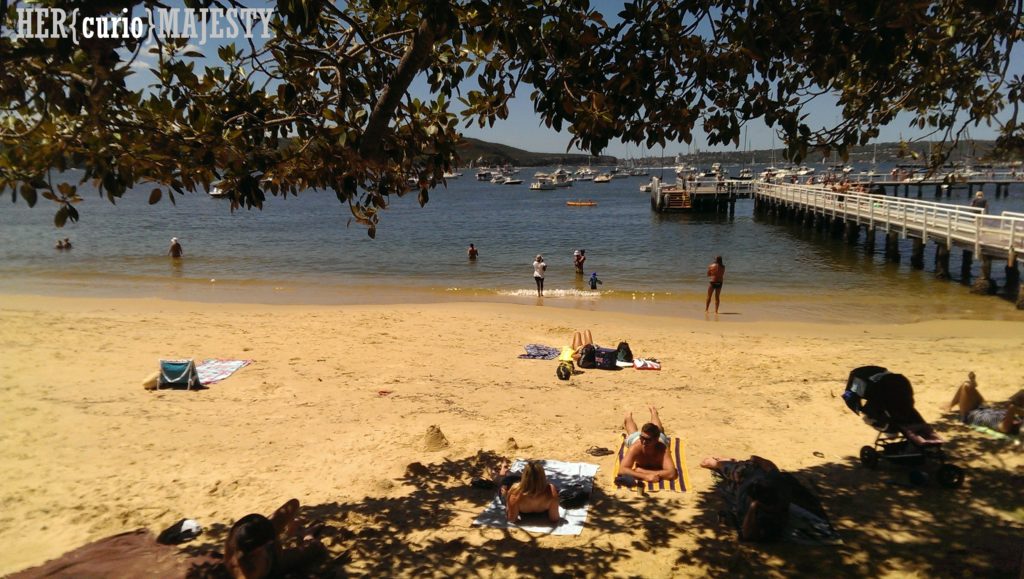 Balmoral Beach is a long stretch of beach that has a beautiful rotunda, a park, a bridge (Beach Rocky Point Island Bridge) crossing through to Edwards Beach, and an ocean pool enclosed by shark-nets and a broad-walk.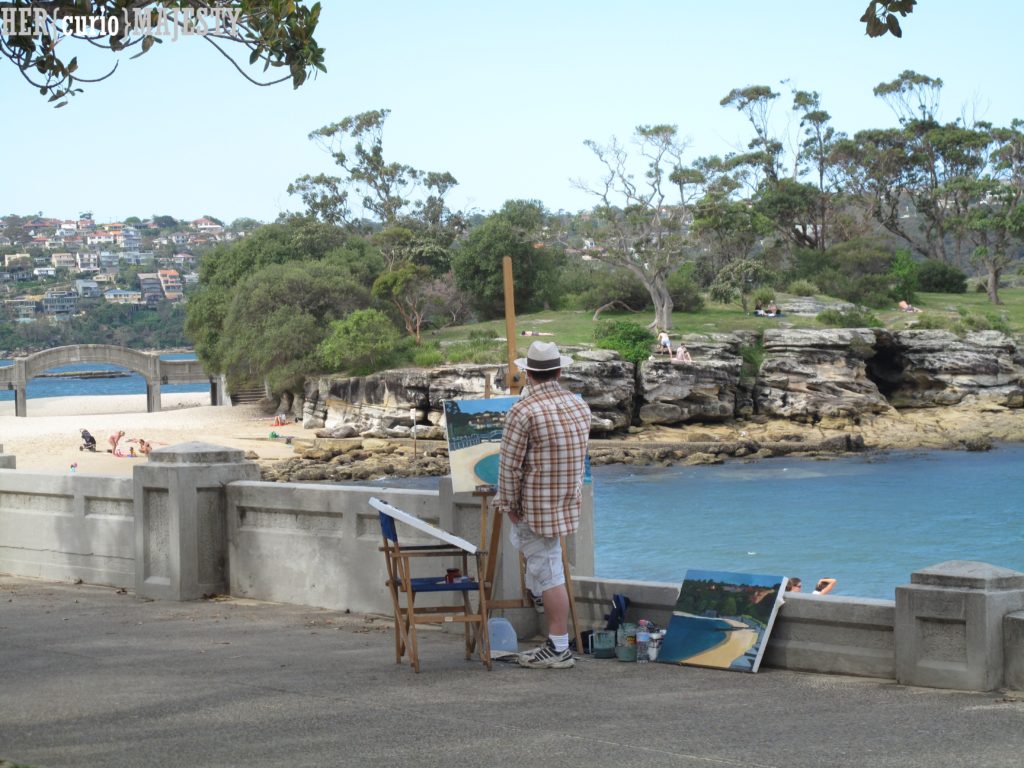 An artist painting the Rocky Point Island Bridge.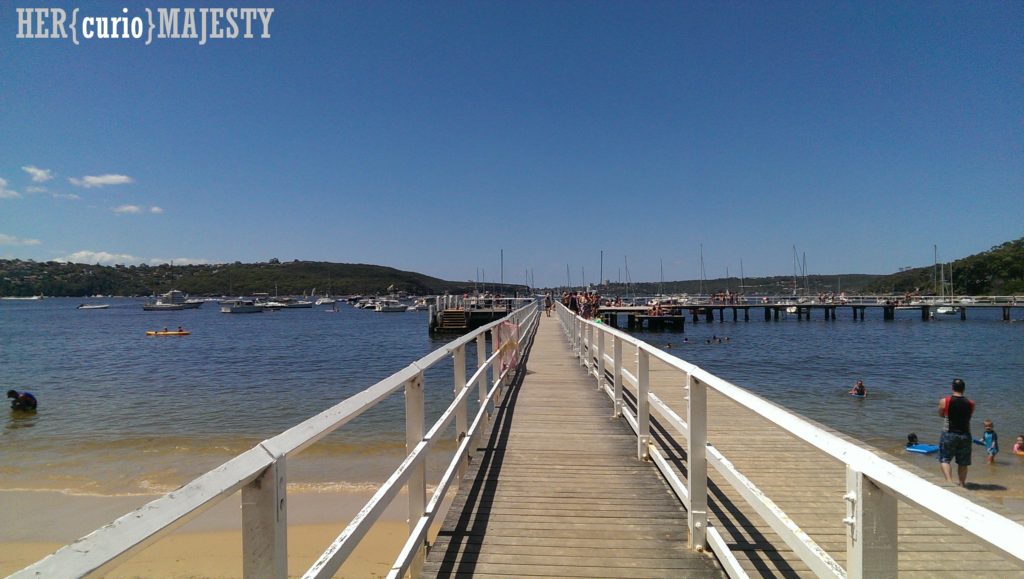 The broadwalk enclosing the ocean pool has ladders affixed to it for diving.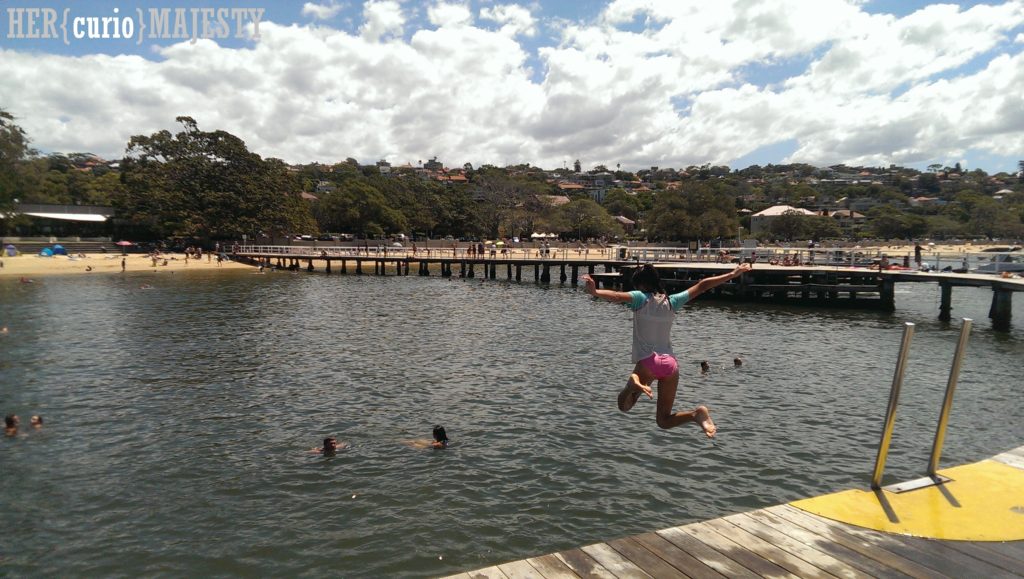 Super awesome, super fun! I went with my girlfriends on a hot summer day, and we had the best time jumping and pushing each other into the water. All I can say is, some of us are better than the others at doing flips, and some are better than the others at imitating seals…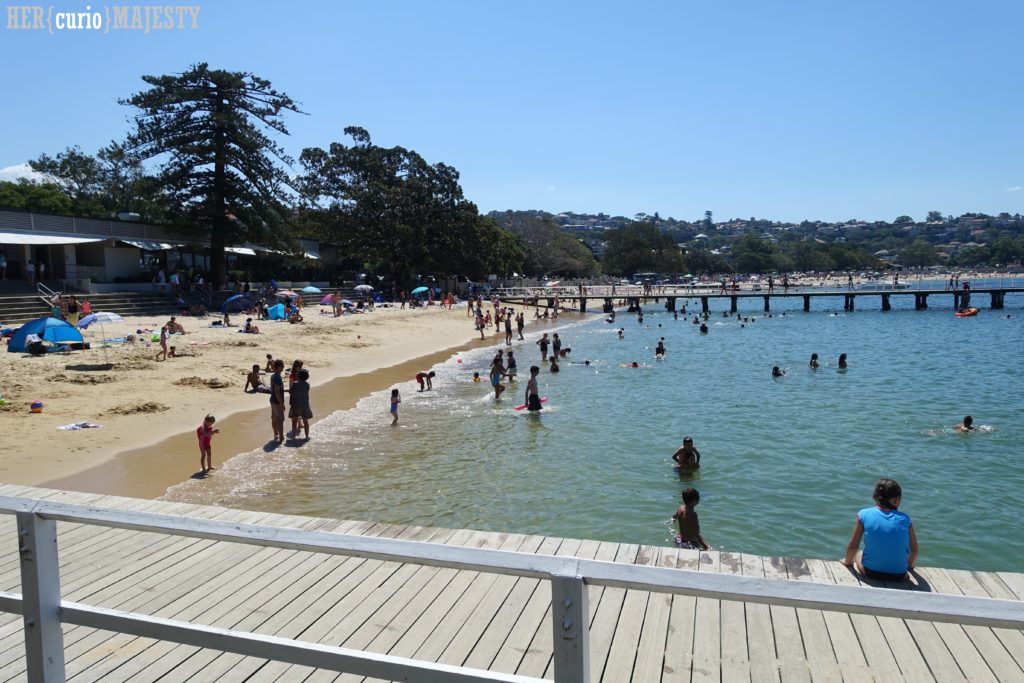 The water here is calm, suitable for swimming and family with small kids.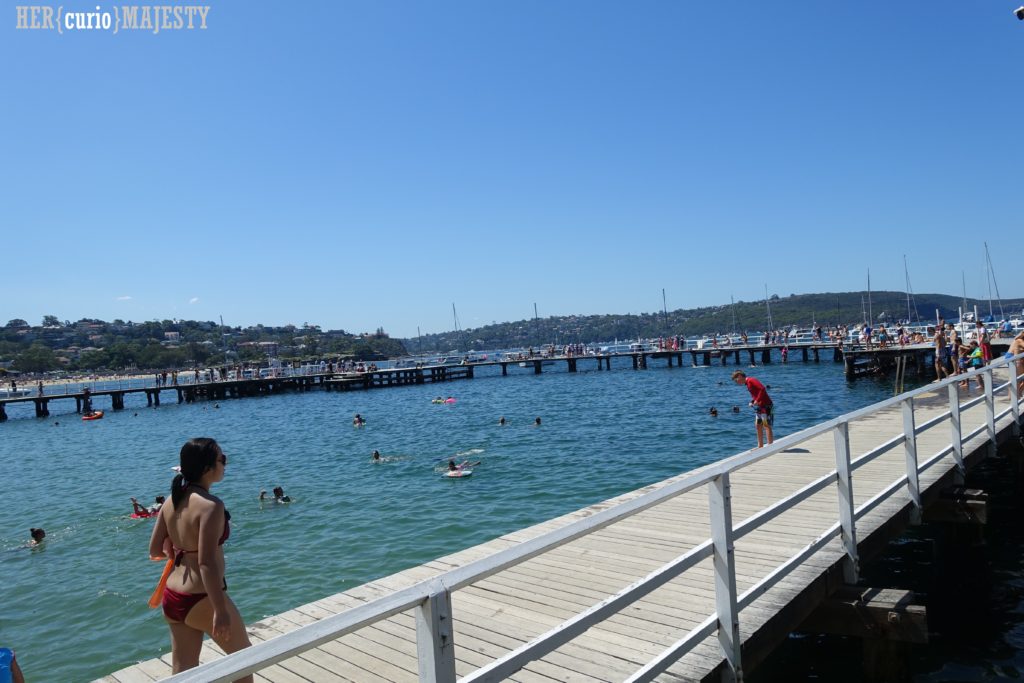 There's also plenty of space on the broad walk for you to lay your beach towels down for sunbathing while supervising your kids diving.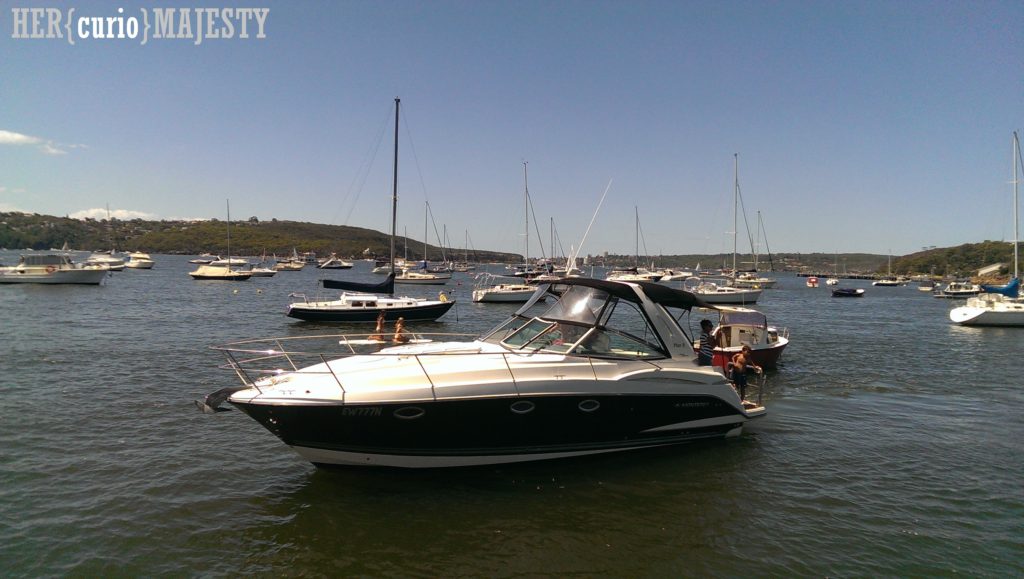 Chillaxing on a personal yacht, sipping wine, soaking up the sunshine…that's the dream!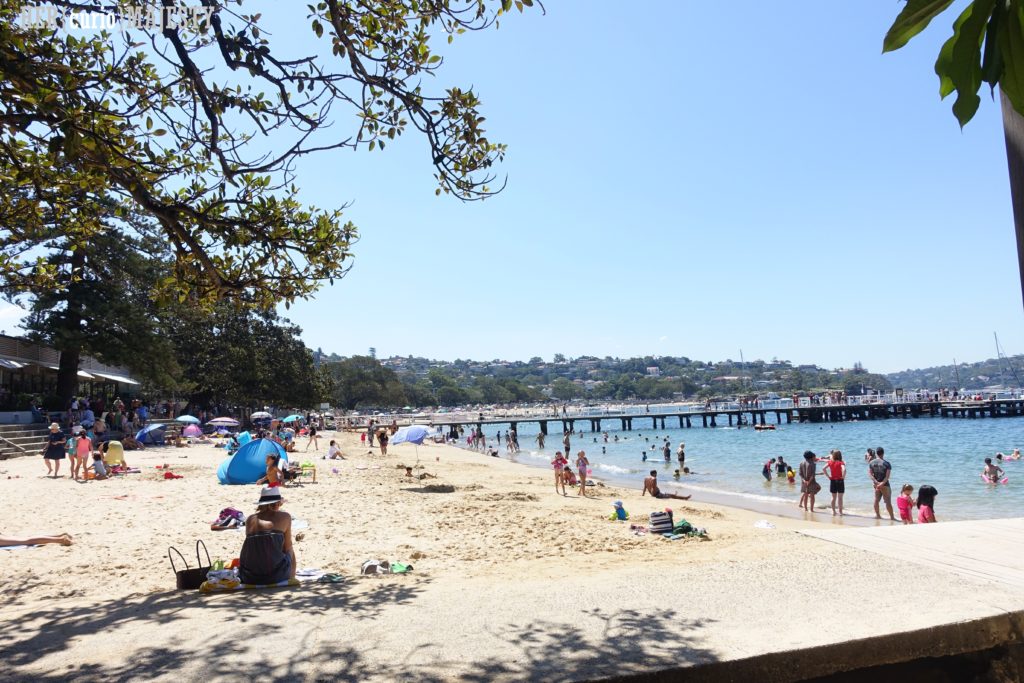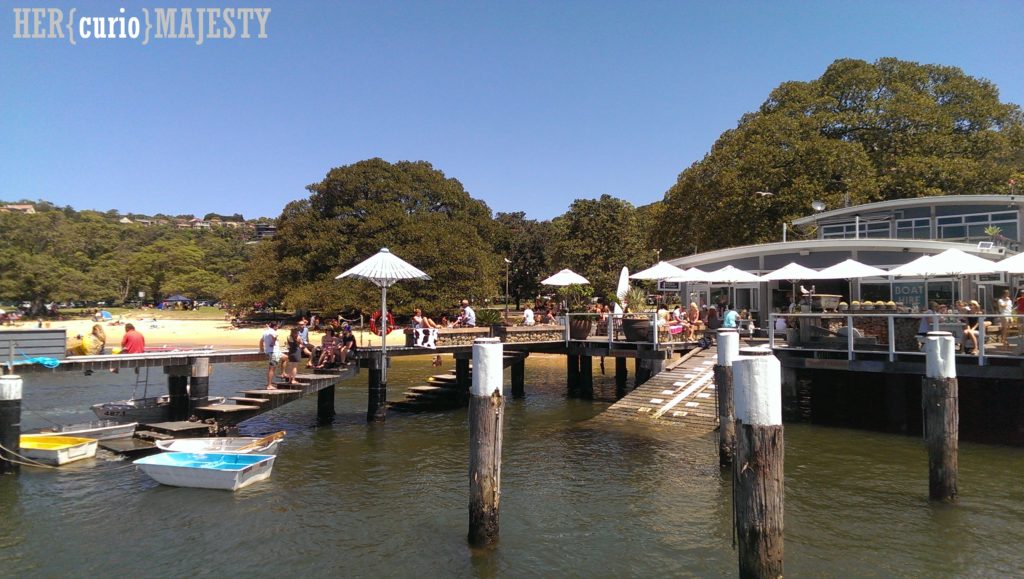 Next to the ocean pool, is the Boat House – a charming beachside cafe with wonderful food and drinks. Click [here] to see my review on the Boat House.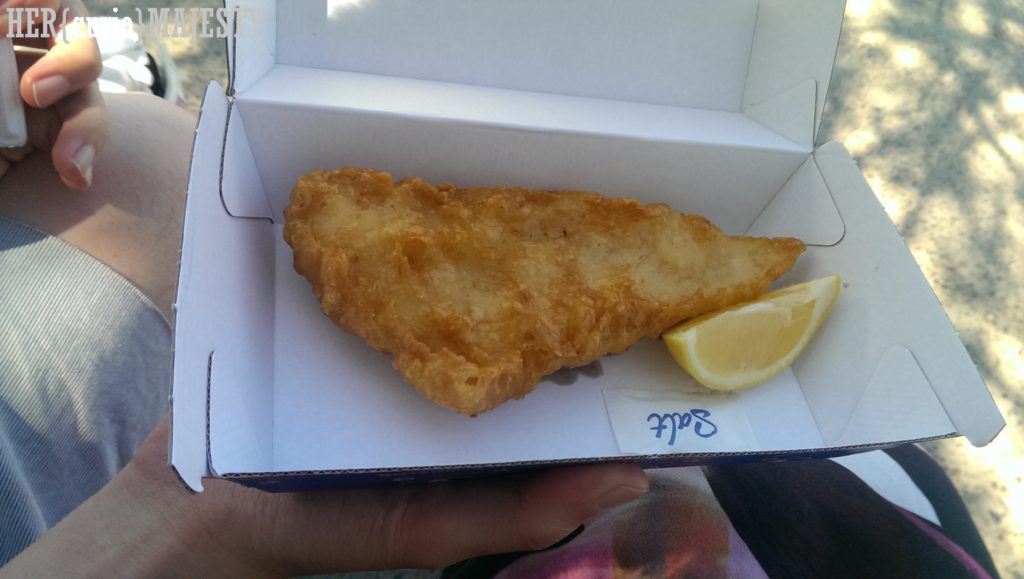 And of course, a trip to Balmoral Beach wouldn't be complete without a battered fish from Bottom of the Harbour – Click [here] to see my review on this well recognised and much deserved BEST fish'n'chips shop in Sydney.
Some of the other beautiful Sydney beaches…