Sydney Mardi Gras parade is one of Sydney's most internationally famous festivals. Not sure what it is? It is commonly known as the gay and lesbian parade and the Sydney Mardi Gras is the largest of its kind in the world. Like our society, it has evolved over its 37 years of history and is nowadays the most extravagant and glamorous parade in Australia.
I have been to three Mardi Gras parades over the past years, each time I was moved by the strong sense of unity created by the celebration of diversity.
Here are some of my planning tips for the Mardi Gras: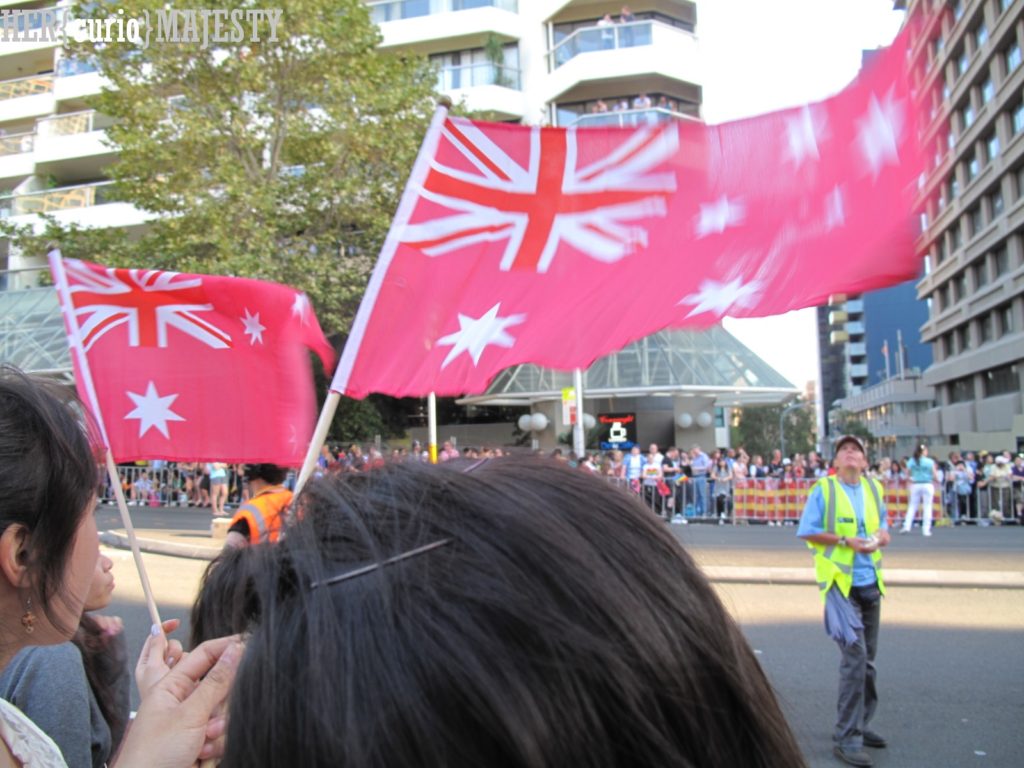 5 things you need to know about Sydney Mardi Gras
It is a festival (Feb-Mar each year) that helps to develop and for the benefit of Sydney's LGBTQI (Lesbians, Gay, Bisexual, Transgender, Queer and Intersex) community.
The rainbow flag symbolises Gay Pride (or LGBTQI pride). The hot pink Australian flag represents sexuality.
The Mardi Gras Parade is usually held on the first Saturday of March.
Major streets in Sydney will be closed to traffic for the Mardi Gras Parade. Do take public transport into the city and check the special-event timetables for your connecting trains and buses.
The Parade is free and all is welcomed to cheer and wave your flags on the sidewalk.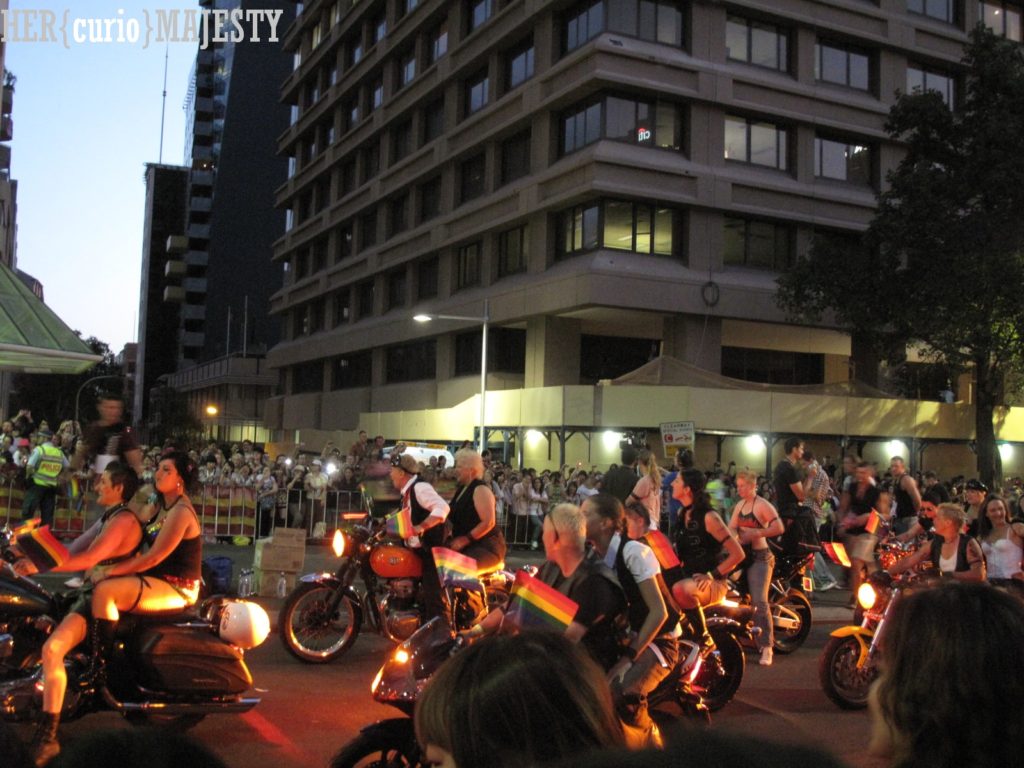 Each Mardi Gras Parade starts  with the tradition of a group of "Dykes on Bikes" riding up Oxford Street. Dykes on Bikes is a chartered lesbian mortorcycle club originated in San Francisco with chapters around the US and internationally, including in Australia.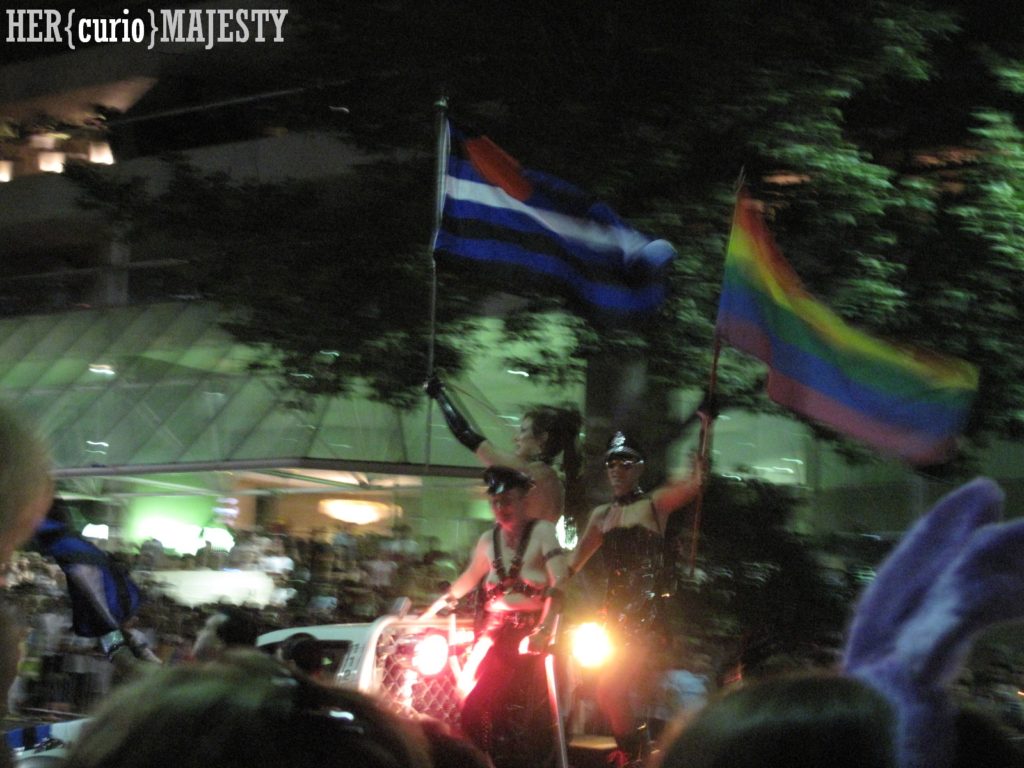 It's spirit lifting to see men and women waving the flags of what they believe in, looking so carefree.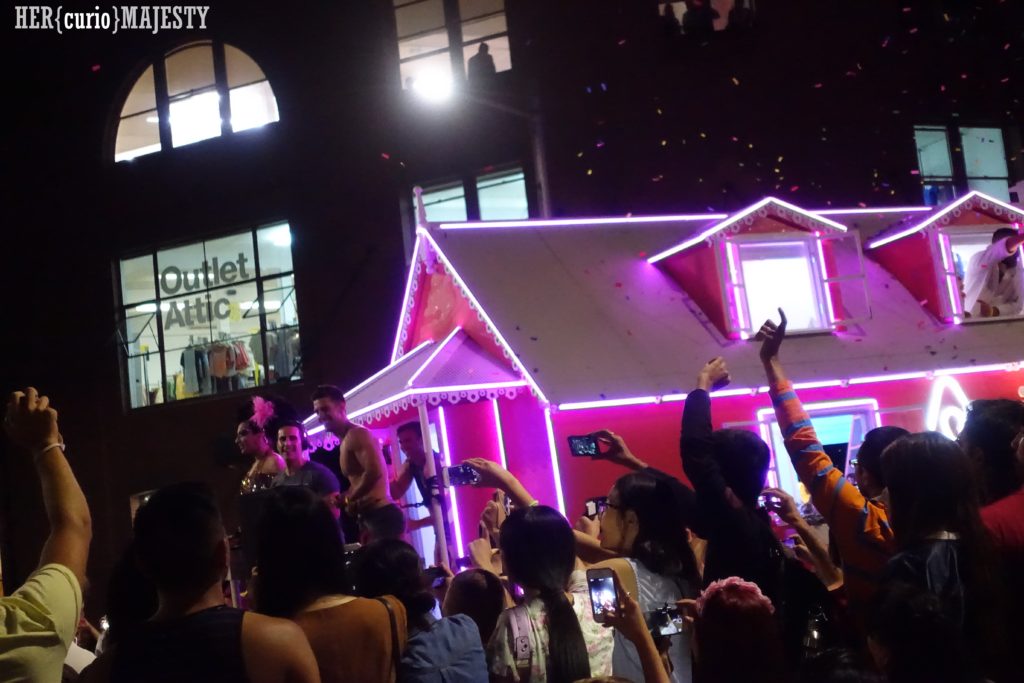 There are a lot of sponsors of the event, and some floats will have their logos on it. This was the Airbnb float in the shape of a house, pretty neat! And of course, you always get more cheers from the crowd with hot gays or lesbians standing on the float.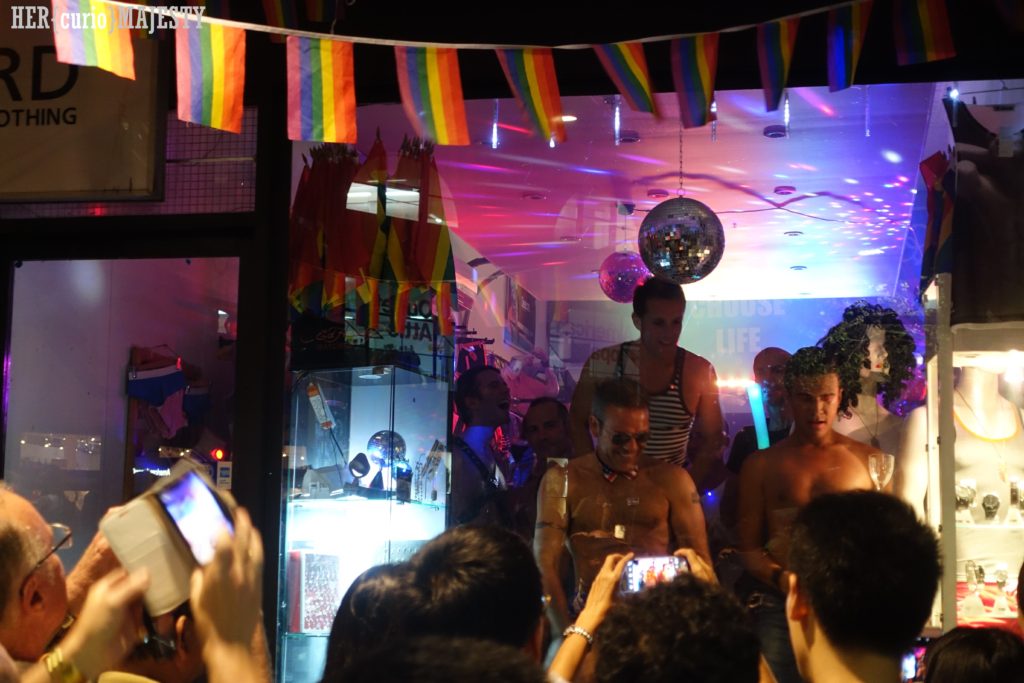 Sometimes, the side show in the shopfront windows on Oxford Street can be even more saucy than the Parade itself…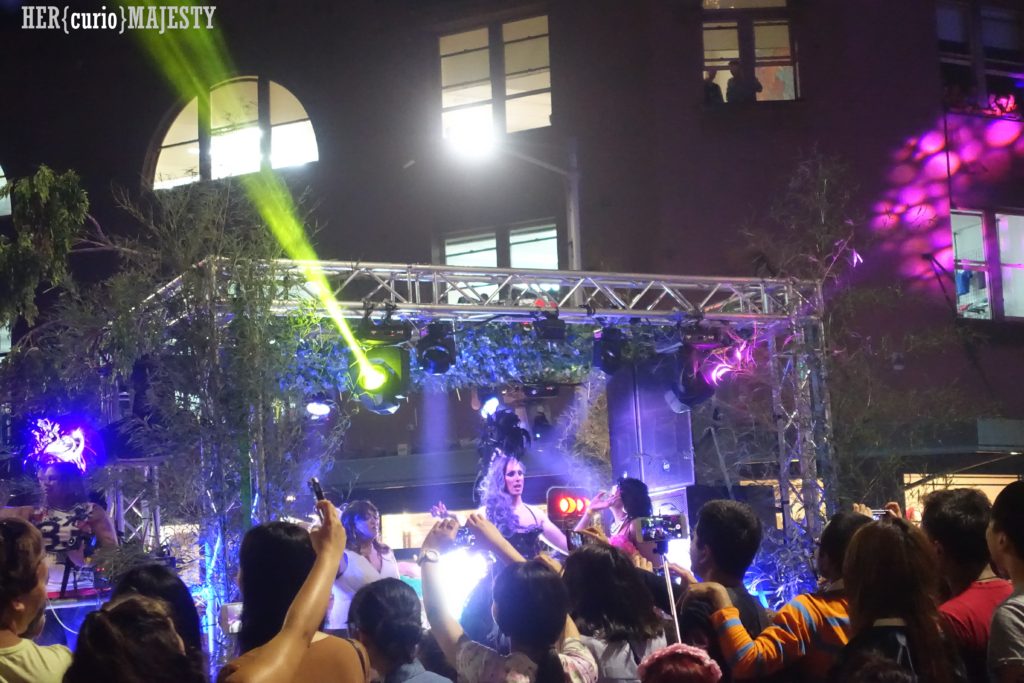 In the year 2015, there were about 150 floats that lined up the Parade.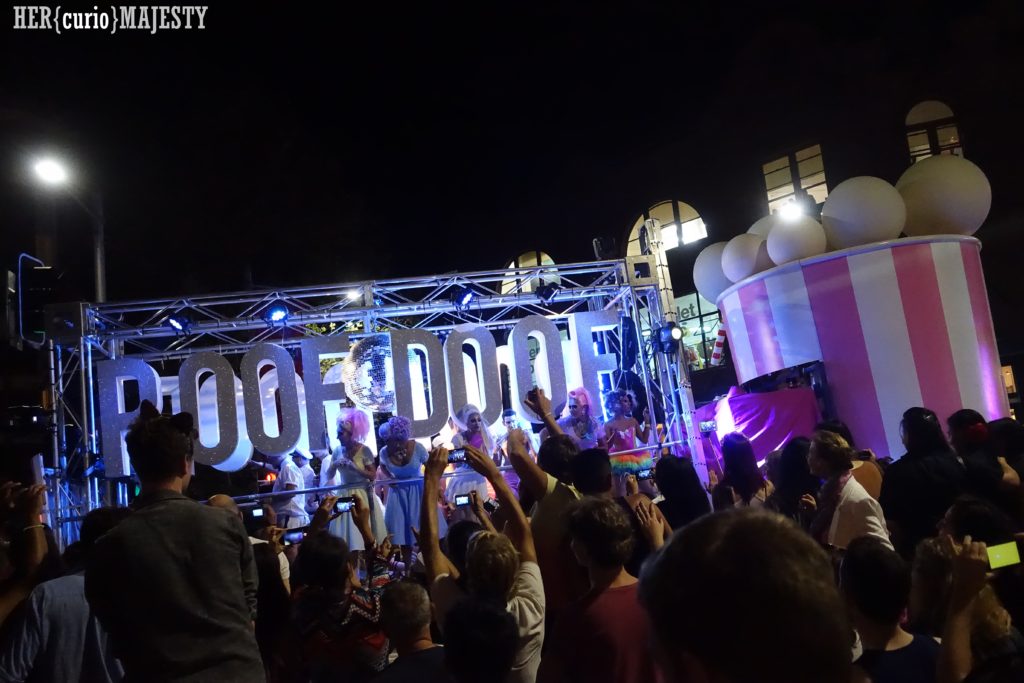 10,000 people participated in the Parade.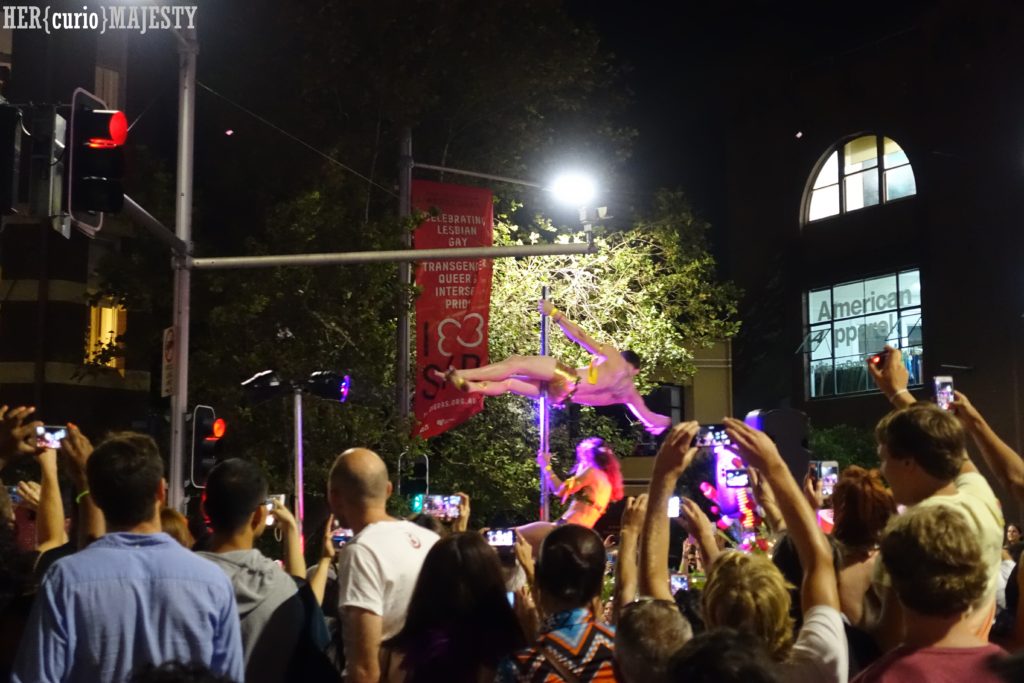 And an estimated crowd of 200,000 spectators flooded Oxford Street and witnessed history being made in front of their eyes and their selfie sticks.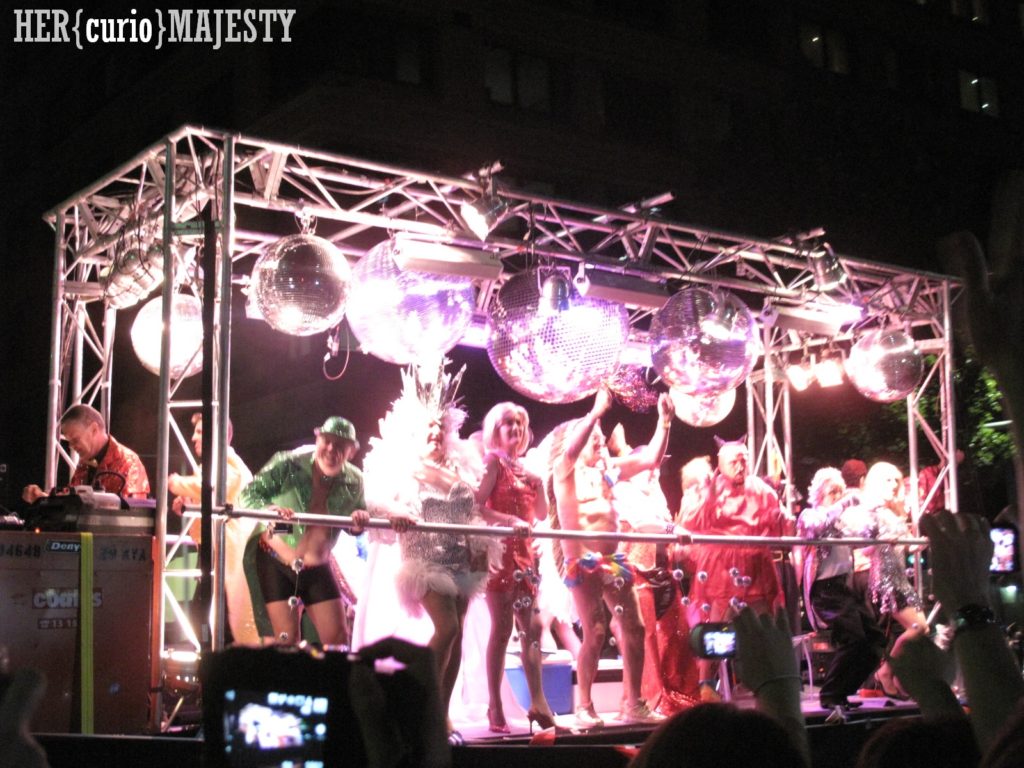 Indeed, each Mardi Gras is a history made by Sydneysiders, Australians, the society, and the human race as a whole.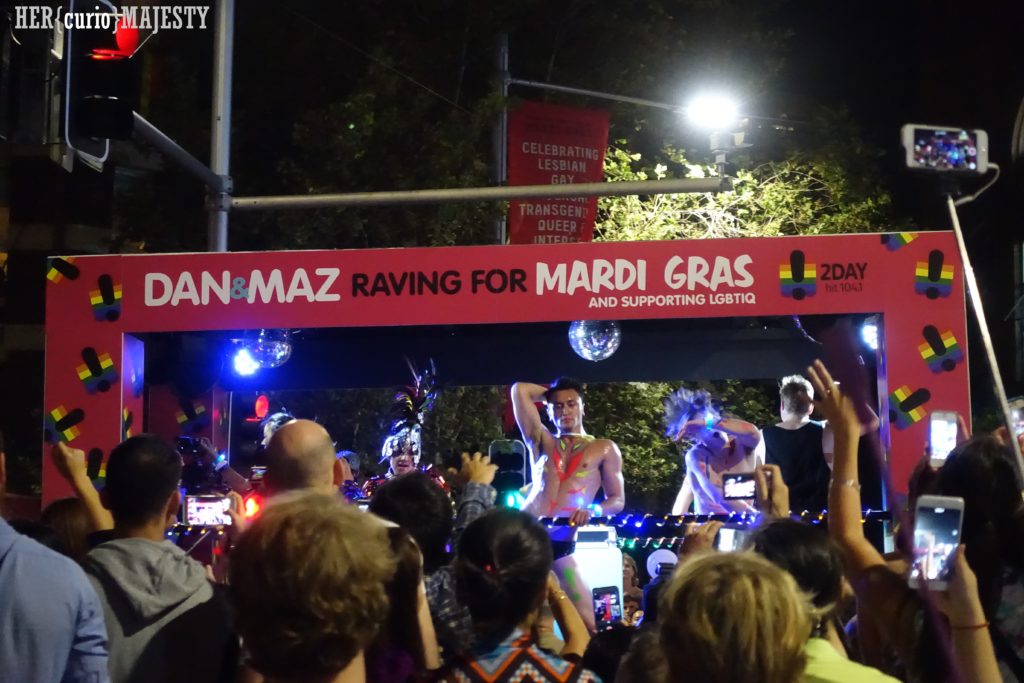 I wasn't sure what to expect when I went to my first Mardi Gras as a spectator, but I was utterly and pleasantly moved by the general vibe – it's the wildest party that I've ever been to, but the most awesome part was how compassionate, friendly and accepting everyone was.
I love the public sector's presence in the Mardi Gras Parade. In 2015, the NSW Transport, Fire Services, the Police and even the Armed Services dedicated a team of uniformed officers to join the march. It signifies the country's general view towards diversity and paves the way towards social equality. It shows that the government cares about the minority and encourages people's right to come out (pun intended) without fears.
And, a special shoutout to the gay firefighters…you guys are so.damn.hot.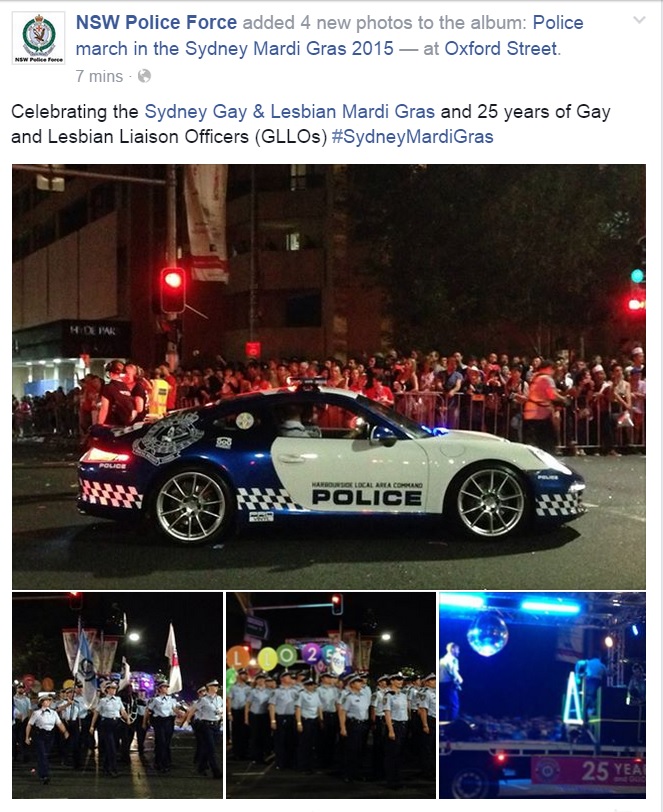 Regrettably, the public sector's contributions are often undermined by netizens' questioning: "Why is my tax funding the police to march in a parade?". Pfff , please. People need to be reminded that one of the duties of the police is to facilitate peace and harmony in the society. The parade demonstrates that our country's police force supports diversity and will not tolerate discrimination against minorities. And you say this is not money well spent?
Is it really necessary to have a Gay and Lesbian Parade?
I also see people asking this: Why do gays ask to be treated the same yet they throw themselves under the spotlight by organising a huge homosexual parade – Why don't they just blend in?
Because, it was never about blending in, it has always been about being different.
Homosexuals are different than heterosexuals, this is a fact. The key is for the society to recognise, embrace and respect the differences; and in turn create a fair and welcoming environment for everyone. Just because people are different, it doesn't mean they can't ask for equality (e.g. just because I celebrate Chinese New Year, it doesn't mean my right to stand against racism becomes any less).
Some people like blonde, some people like nerds, some people like abs, some people like boobs, some people like men, some people like women. We are all people, what's the big deal.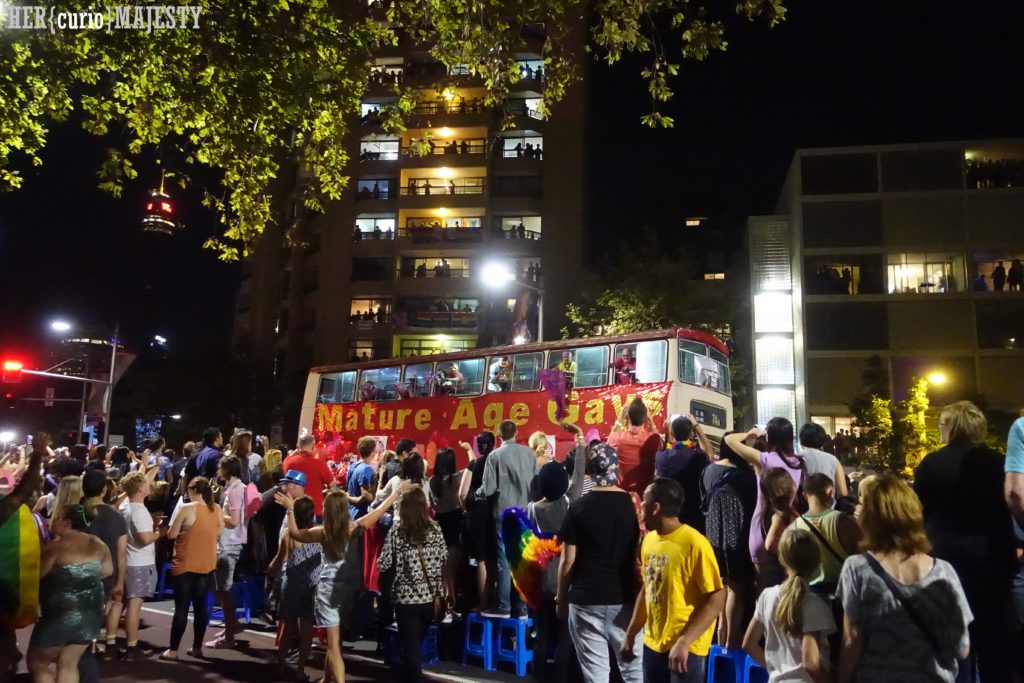 How awesome is this "Mature Age Gays" bus?
A quick wikipedia search will remind you how homosexuality was still a criminal offence (punishable by imprisonment or even hanging!) in Australia until the late-20th century. From shaming to celebrating – We have indeed come a long way.
Meanwhile in Sydney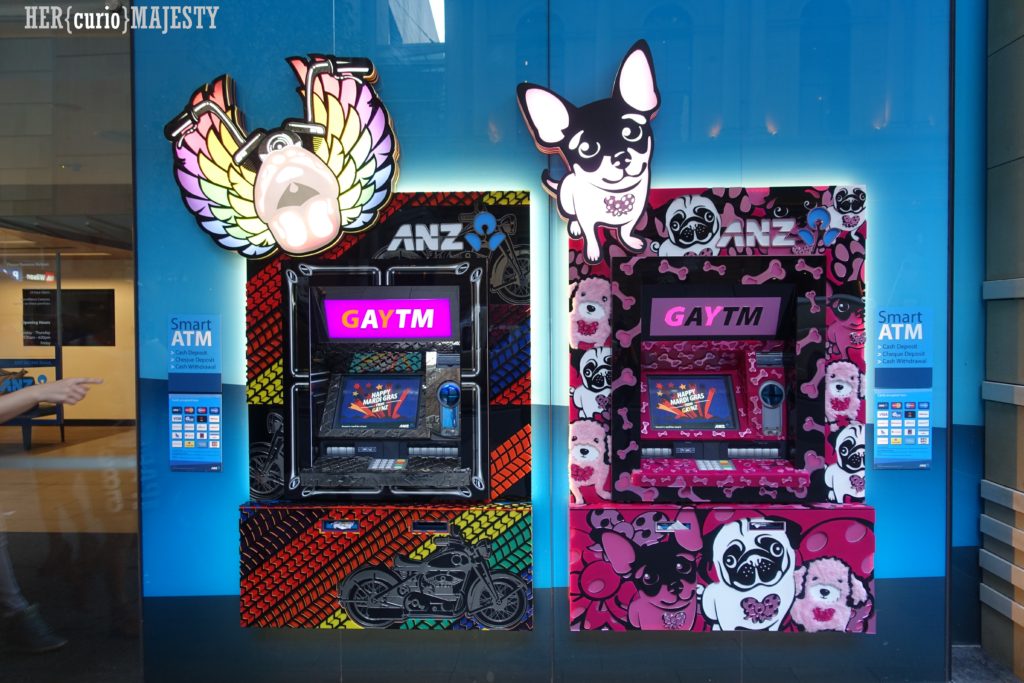 Spot these GAYTMs in the Sydney CBD during Mardi Gras!
There is now doubt that rainbow is the common theme during February and March in Sydney.
Happy Mardi Gras!