I am not Catholic, but it does not prevent me from appreciating the beauty of St Mary's Cathedral.
When the first archbishop of the Roman Catholic Church in Australia commissioned the design of the Cathedral to William Wardell (the then most prominent architect of the Gothic Revival moment – the architect of St John's College at the Sydney University) in 1865 after the original Cathedral was destroyed in a fire, his only request was "Any plan, any style, anything that is beautiful and grand, to the extent of our power." A job very well done indeed.
For visitors – yes, it is open to the public!
5 quick tips for visitors:
The closet train station is St James Station.
The opening hours are Mon-Fri 10am-5pm, Sat 10am-4pm, Sun 12pm-4pm.
Entry is free, donations are encouraged.
Photographs are allowed (just show common sense respect as you would in any other places).
Check the Mass times on the website (Catholics to attend, non-Catholics to avoid).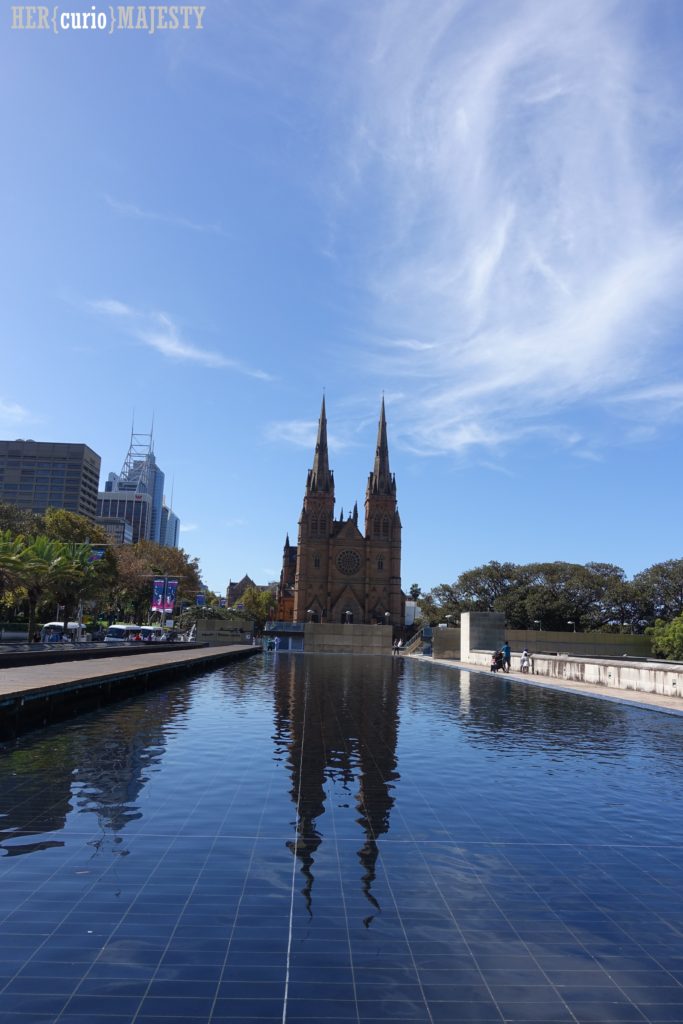 Looking at the St Mary's Cathedral from the Cook+Phillip Park Aquatic Centre (near Museum Station).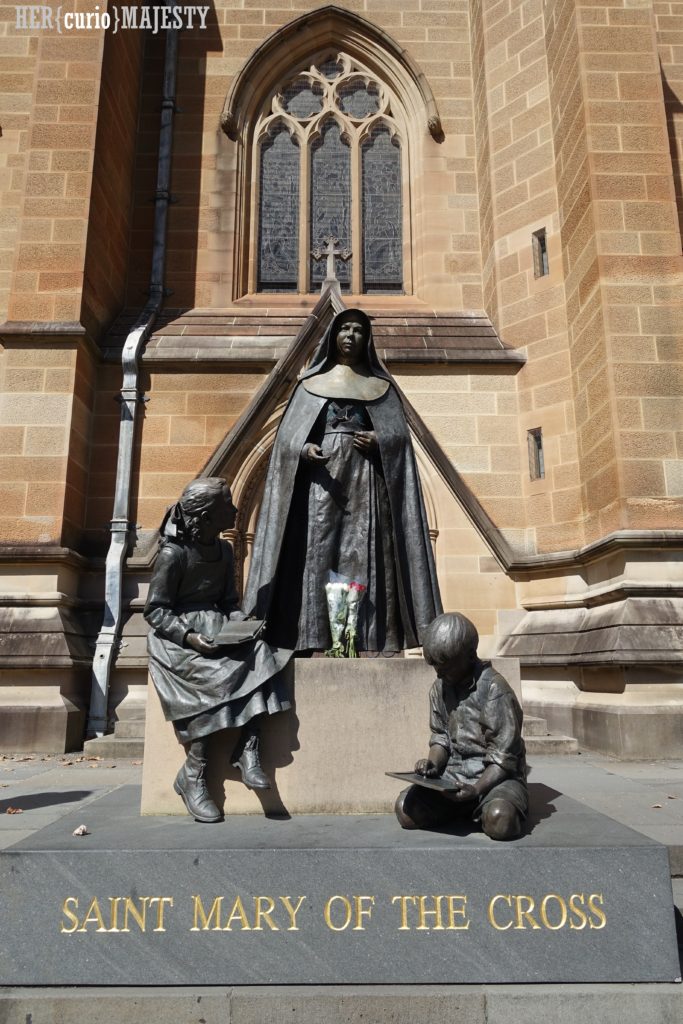 St Mary's Cathedral represents the spiritual origins of the Catholic Church in Australia. Nowadays, St Mary's Cathedral is still a sacred place for the Catholic community gathers with their bishop for the most significant feast-days and other important events.The Cathedral is dedicated to the Mary Help of Christians, a Roman Catholic Marian devotion.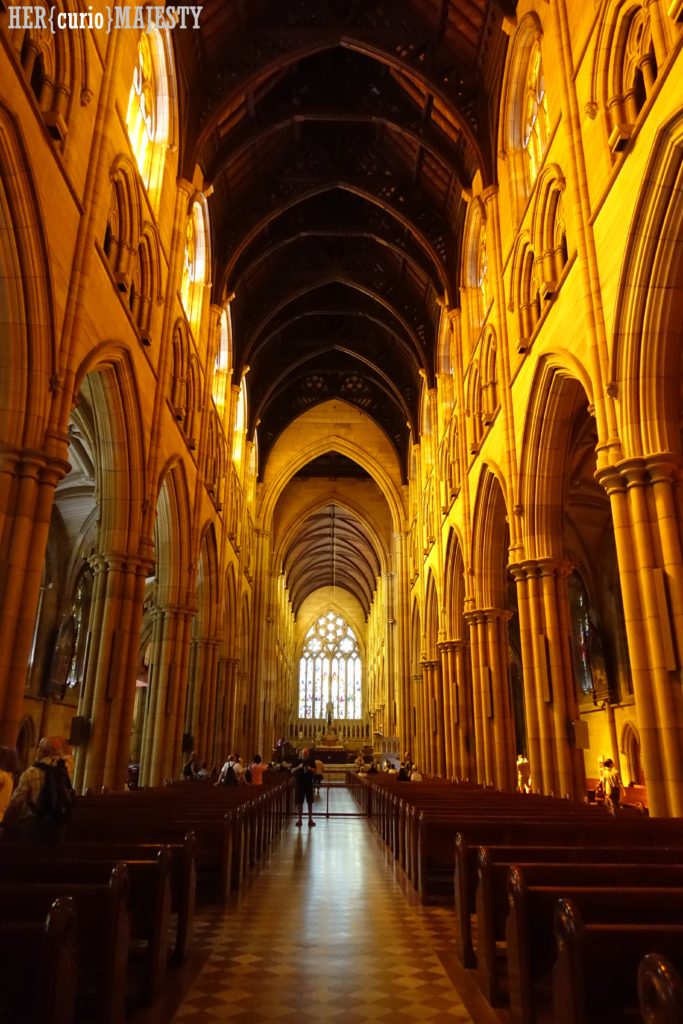 The interior of the Cathedral has a golden glow, through the natural sunlight reflecting off the golden-coloured sandstone.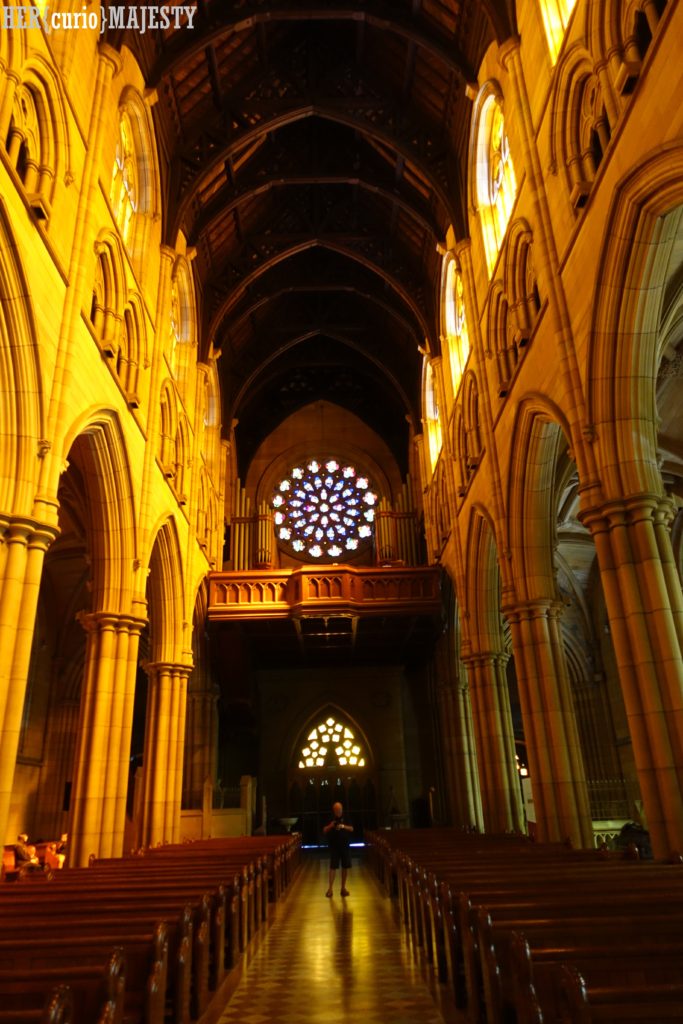 The stained glass rose window rising behind the organ pipes.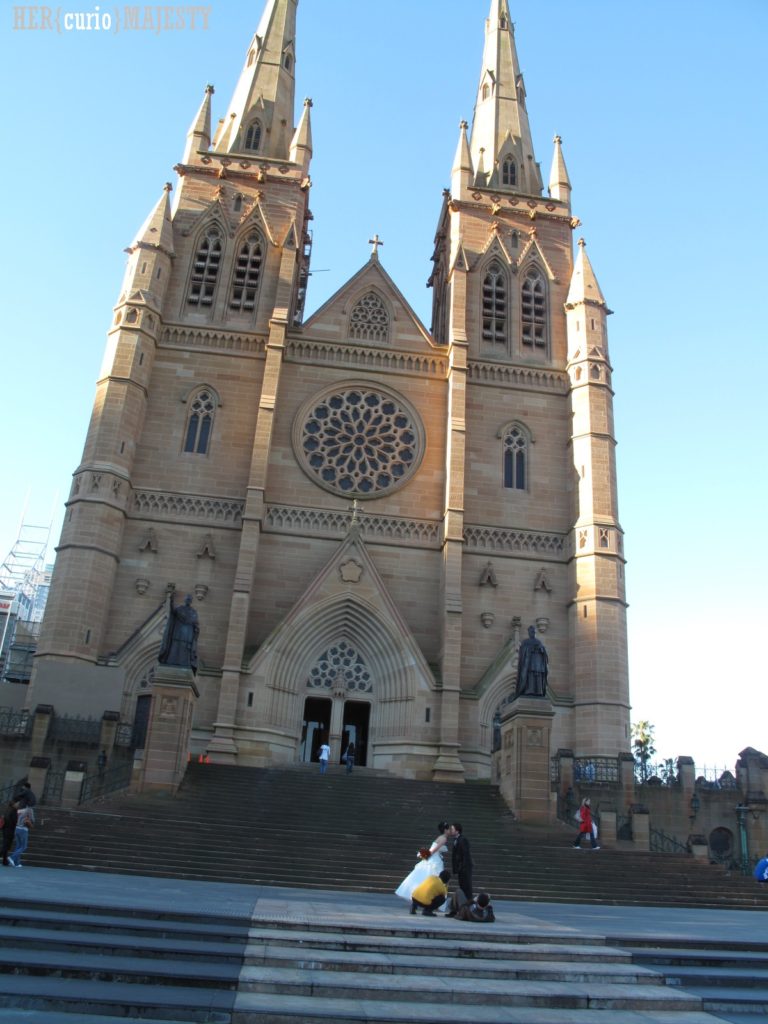 It's not hard to see why this is one of the most popular wedding photo sets in Sydney.