I had always known that there is a glow worm cave near Gold Coast. However, I wasn't sure whether to add this to our itinerary because… while a cave of twinkling galaxy may sound romantic – it is in fact a cave of living larvae waiting to grow up to become a type of small fly (known as Arachnocampa flava). Eek.
Nevertheless, my curiosity overcame my inner neat-freak and a trip to the glow worm cave turned out to be one of the highlights of our Gold Coast trip!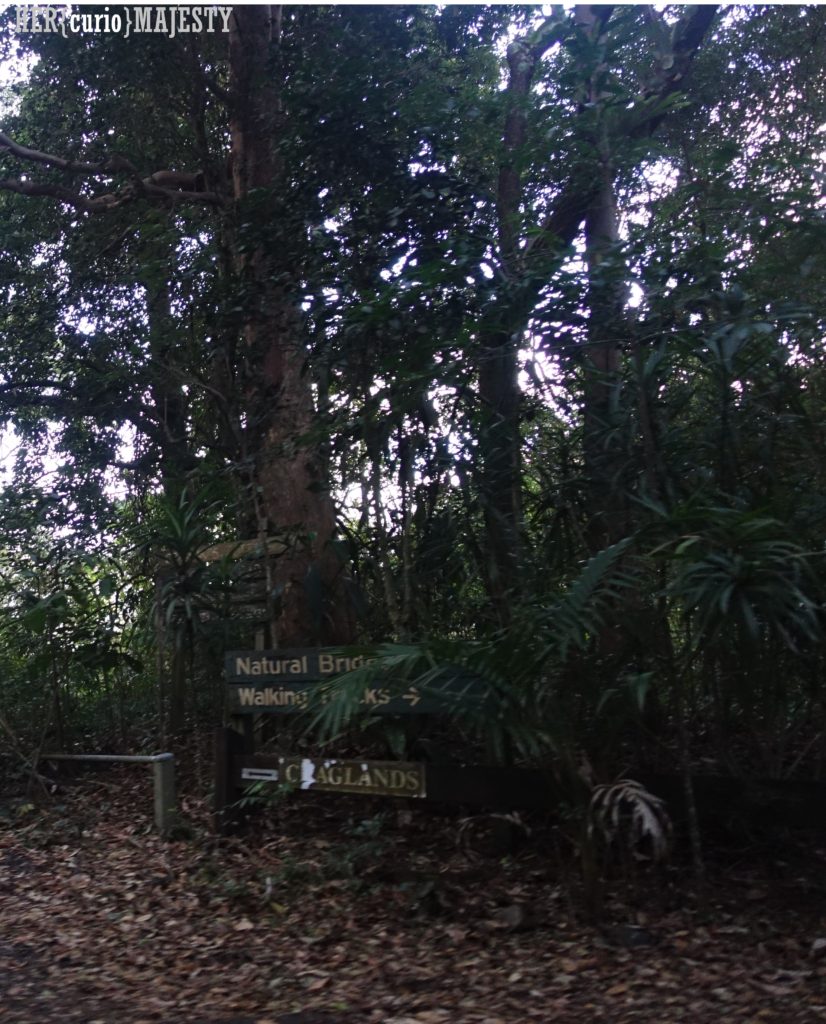 The glow worms live in a cave known as Natural Bridge, it can be accessed via the Natural Bridge Walking Tracks within the Springbrook National Park.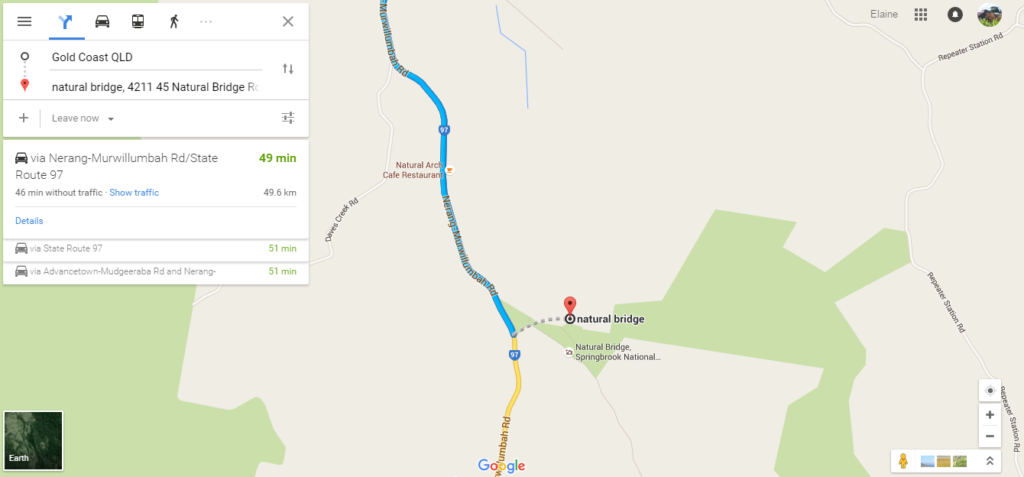 As we drove on Nerang-Murwillumbah Road, the signs along the way were well-placed and clear. However, the sharp left turn to the carpark entrance of Natural Bridge (as shown in the map) was somewhat easy to miss, especially in the dark.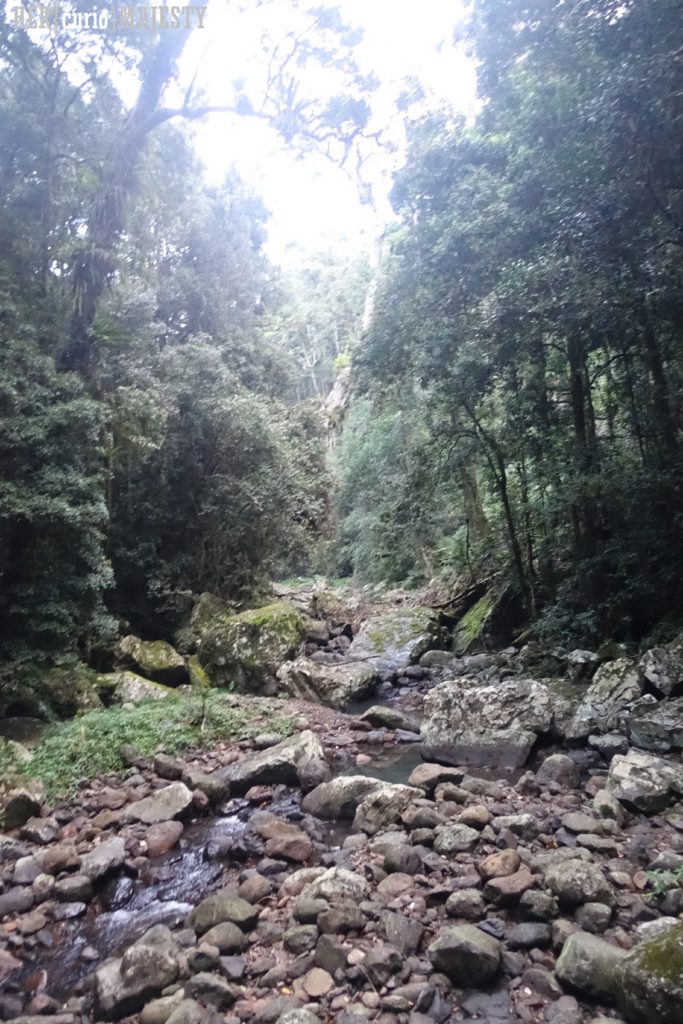 We started the walk at around 4:50pm and it was still bright outside.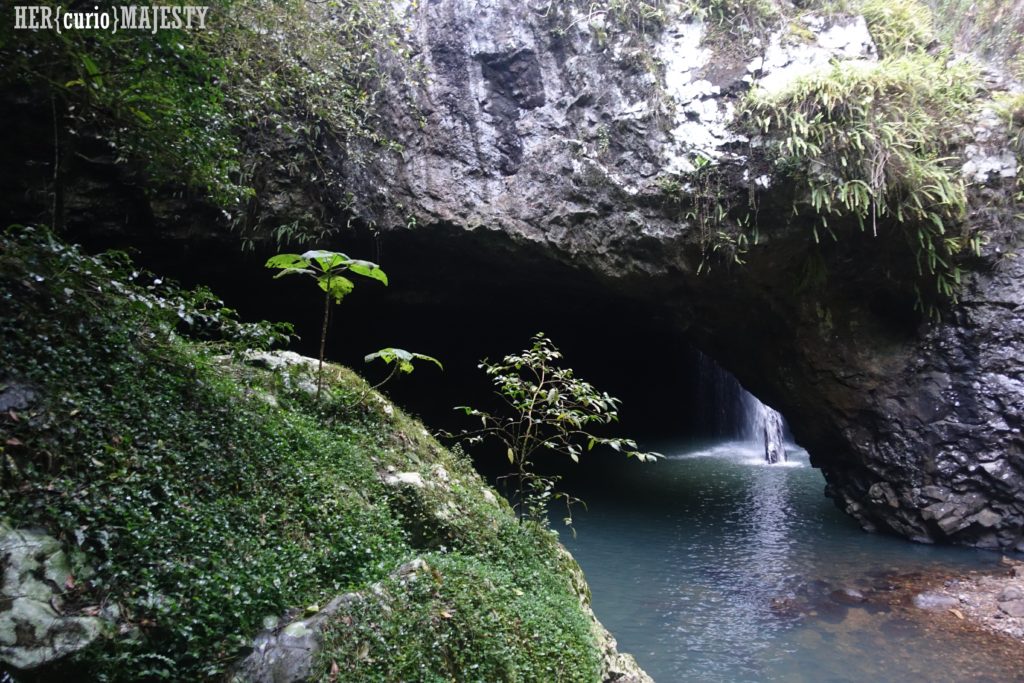 After an easy 15-minute walk, we heard the sound of the waterfall and saw the first glimpse of Natural Bridge!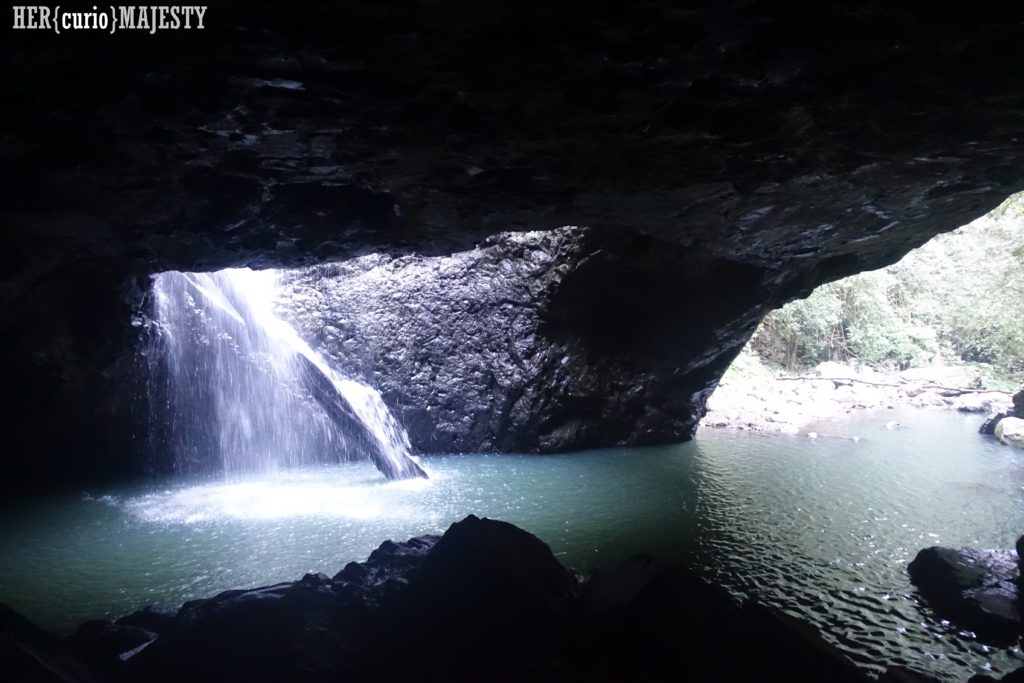 It's beautiful.
I would definitely recommend coming just before it gets dark as the sight of Natural Bridge itself is worth visiting here for.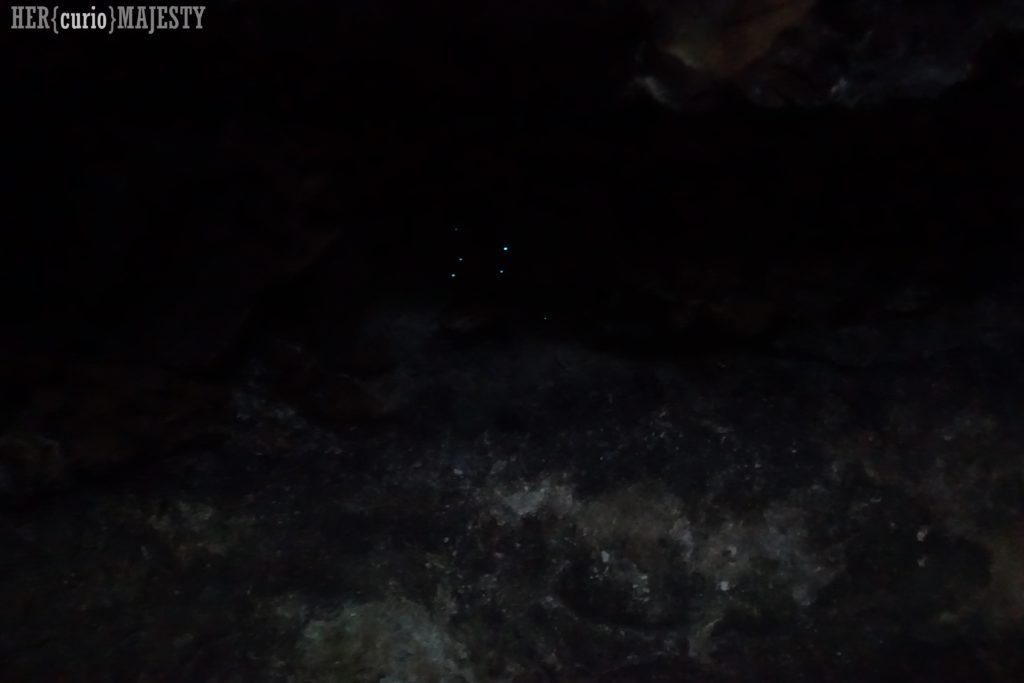 We then walked into the damp and dark cave and started looking for the glow worms. We looked very hard for them, and then we saw them! Here they are! A grand total of….4 of them!! (the four dots in this photo)
….
"Is that it!?" we couldn't believe our eyes – but yep, there were only 4 of them.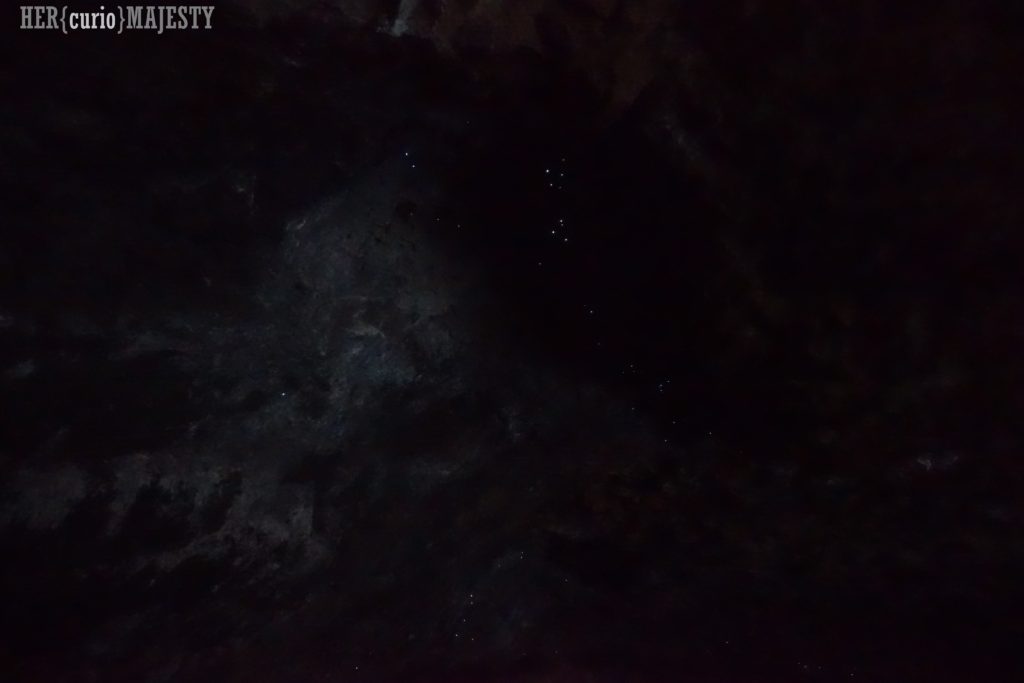 …..Luckily, things started to look more optimistic as we waited patiently for another 20 minutes. More glow worms had emerged from the dark corners of the cave, and intermittently winked at us as we looked on in awe.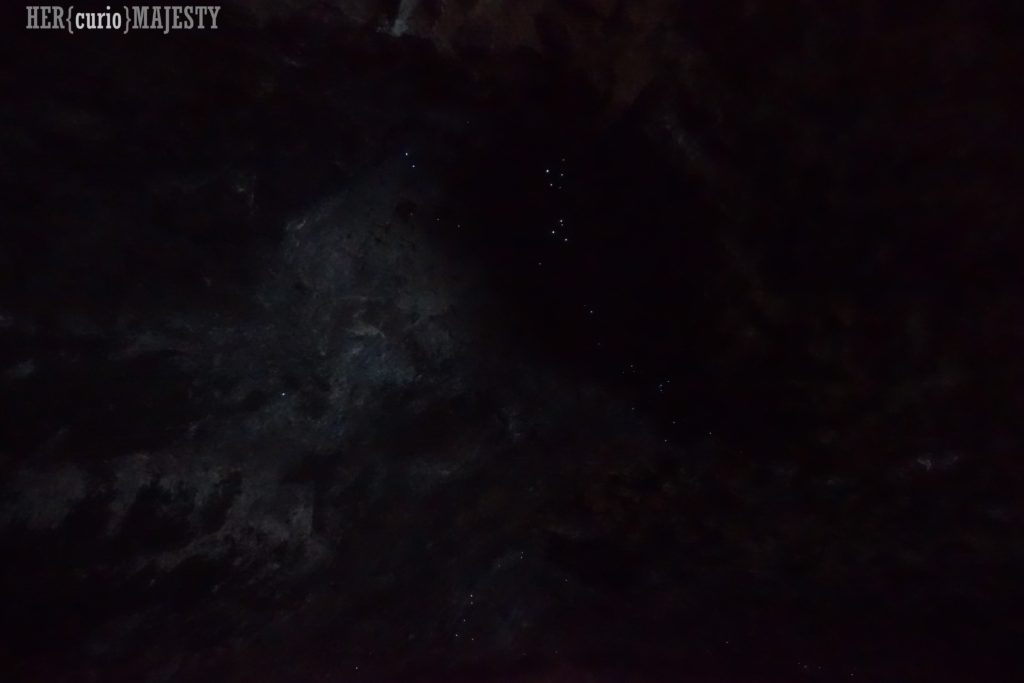 By 5:45pm, the sun had almost fully set. With the help of some imagination, we could finally somewhat see a glow worm milky-way in the cave.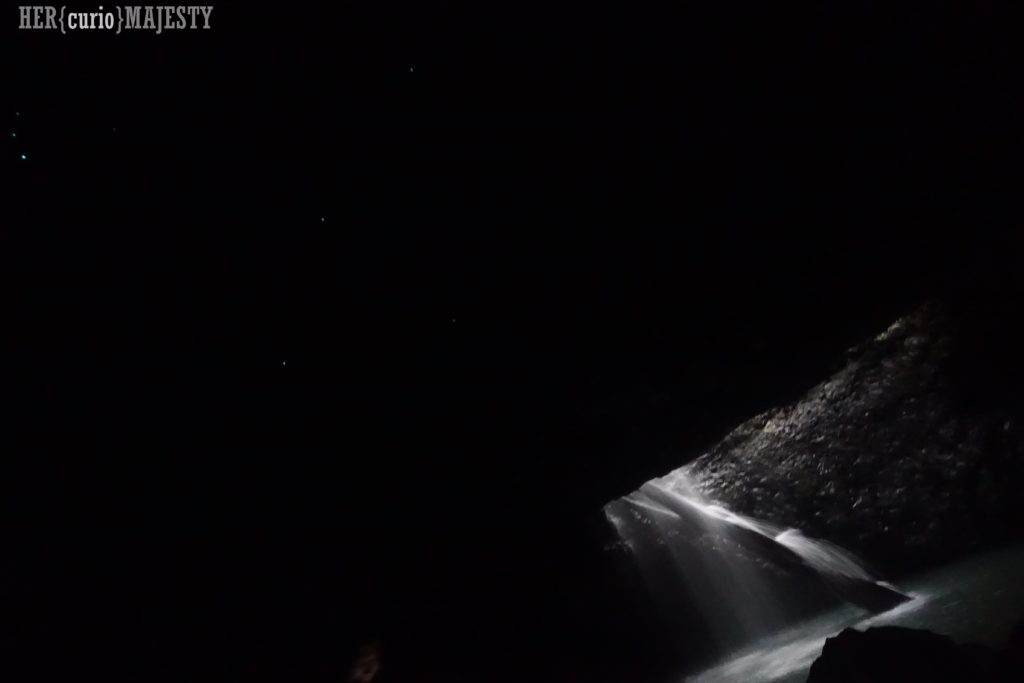 I have to admit, the amount of glow worms was not as impressive as I had hoped. My face and head also felt itchy after the cave visit (and I rather not think about why).  Having said that, it was still a cool experience – and it's free! It's free to get into the National Park and it's free to visit the cave.
Can you see the twinkle twinkle glow worms on the wall of the cave in this photo?
August 2015 Gold Coast Trip