Bay of Fires is one of most photographed Tassie favourites. I had wanted to visit here for a long time. Finally, I set foot on this bed of bright red rocks on our third trip to Tasmania.
Read on for more photos and my tips on how to best enjoy the Bay of Fires.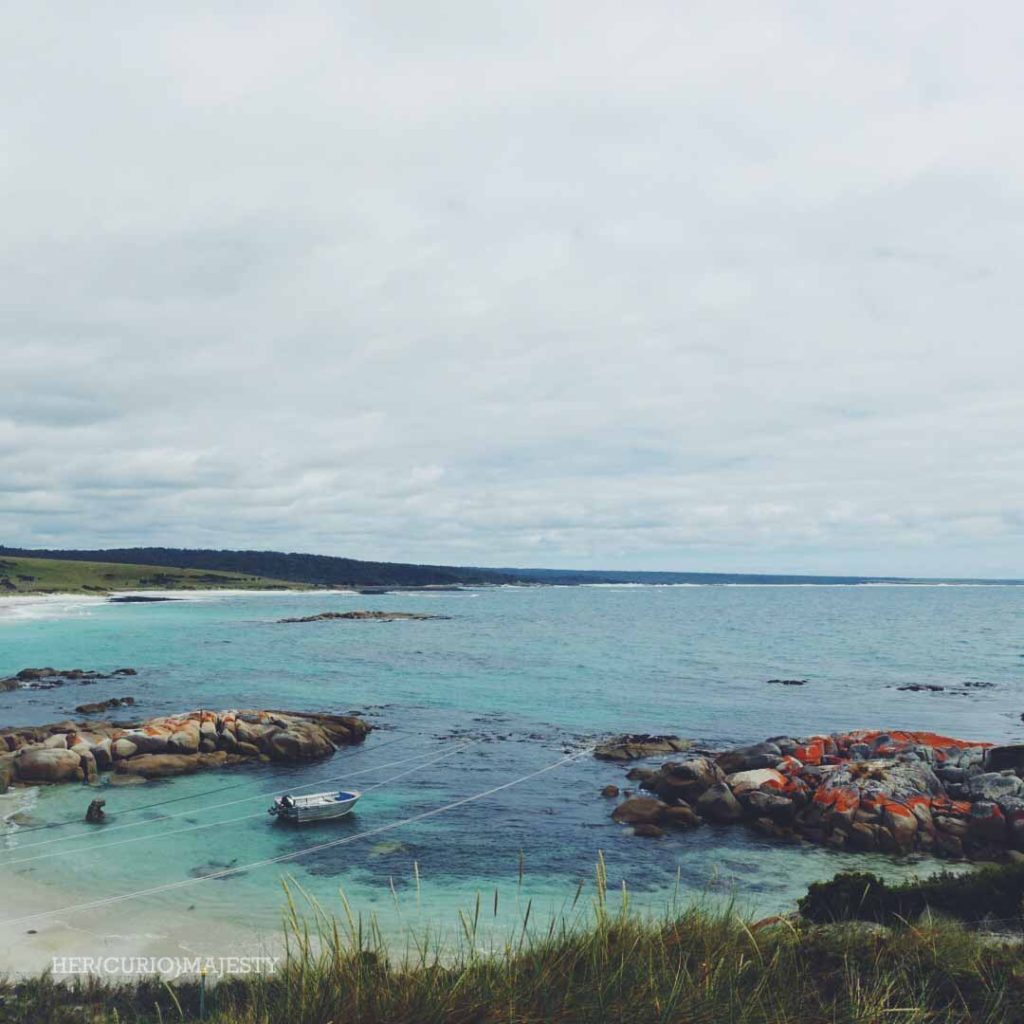 This was the view from The Garden Lookout, which was where we set our GPS destination to. The contrast between the turquoise blue sea and red rocks was sprit lifting.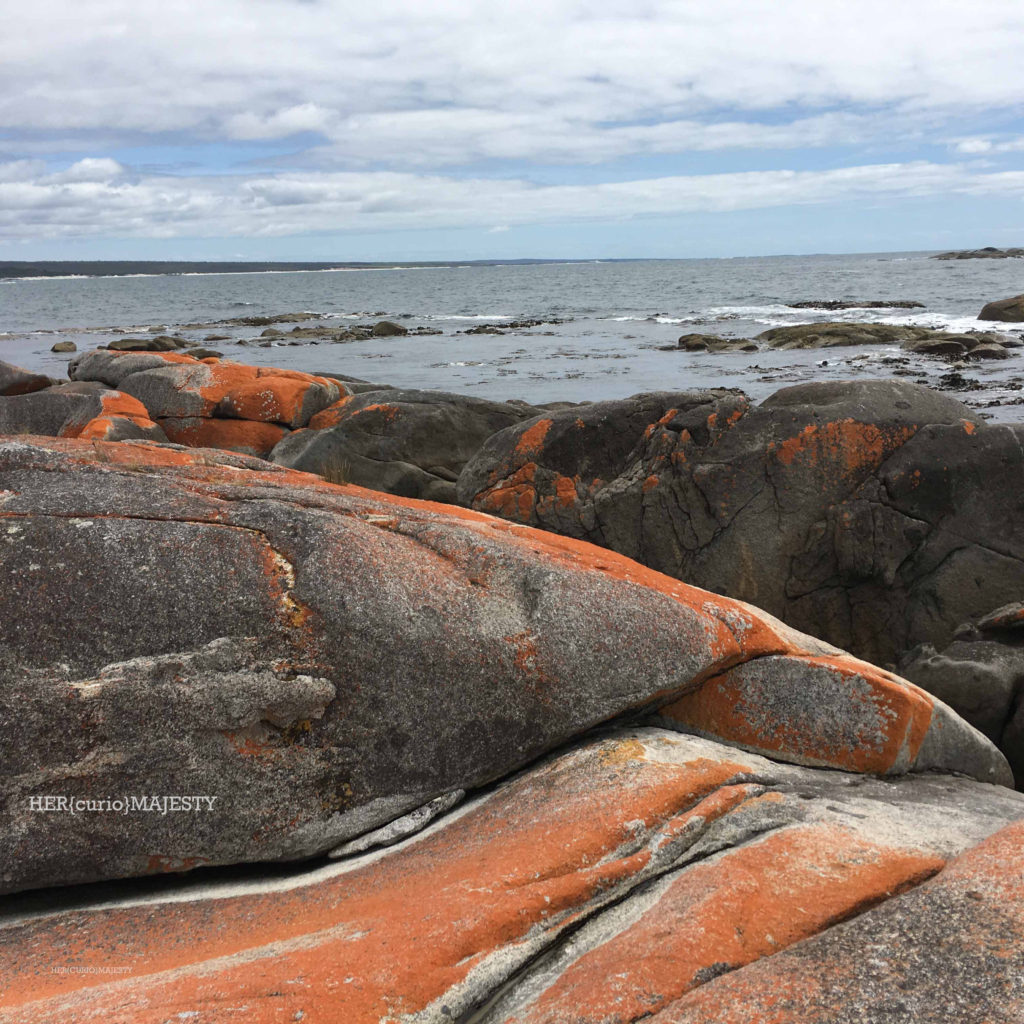 A Traveller's Tips
Search for "The Gardens" in Google Map and it will take you to the Bay of Fires.
Wear comfortable shoes so you can climb up and down on the rocks.
There are plenty of flat surfaces on the rocks that would be perfect for a picnic (although it could be quite windy), pack a basket!
Do not keep your expectations too high. As unusual as the red rocks by the sea were, the scenery was actually not as majestic as I thought it would be.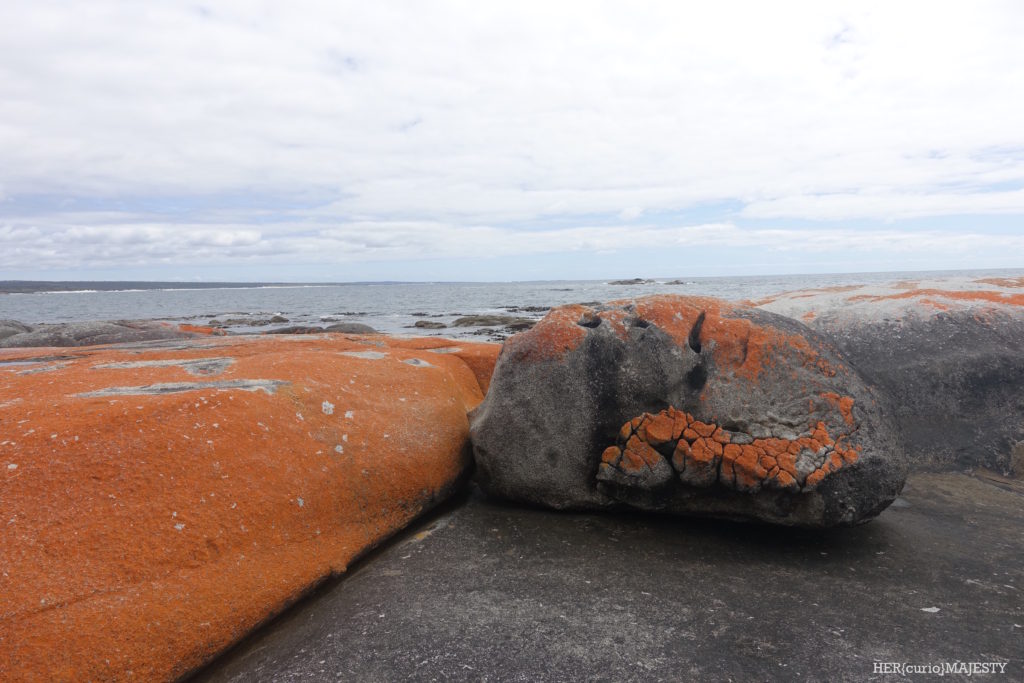 We did not go down to the sandy beach as it was slightly chilly and very wildly when we went in early December.
Sandwiched in the big red boulders.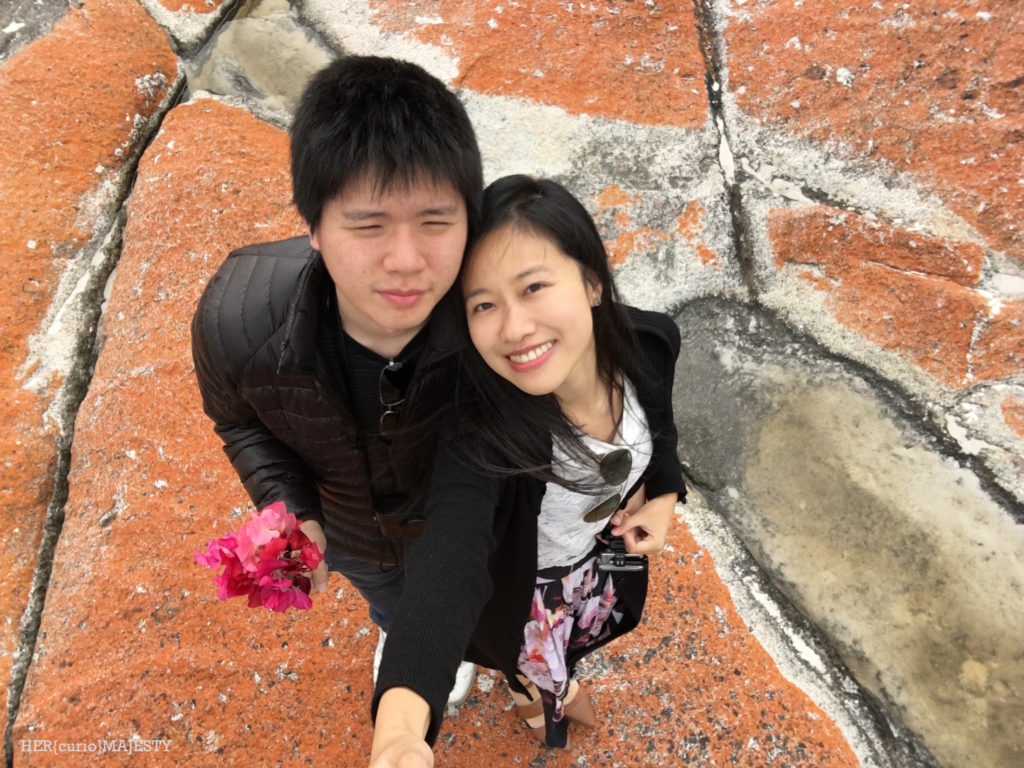 Happy snap!
{Bay of Fires}
More info: http://www.parks.tas.gov.au/indeX.aspX?base=3999