South Point is the southernmost point of the United States of America. For the daredevils, South Point is also known for its epic  cliff jump. I almost decided to give this place a miss because I thought "why bother if I don't do the cliff jump" – Boy, was I wrong.
The breathtaking view of South Point turned out to be my top-3 favourite of our entire Hawaii trip.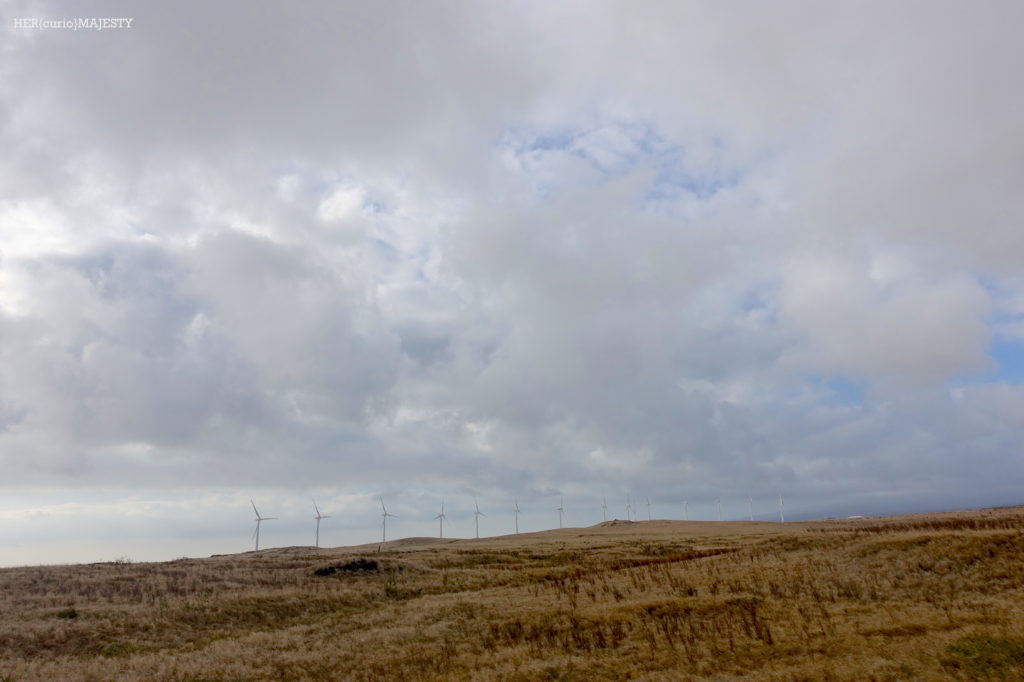 If you see the windmills, you are on the right track.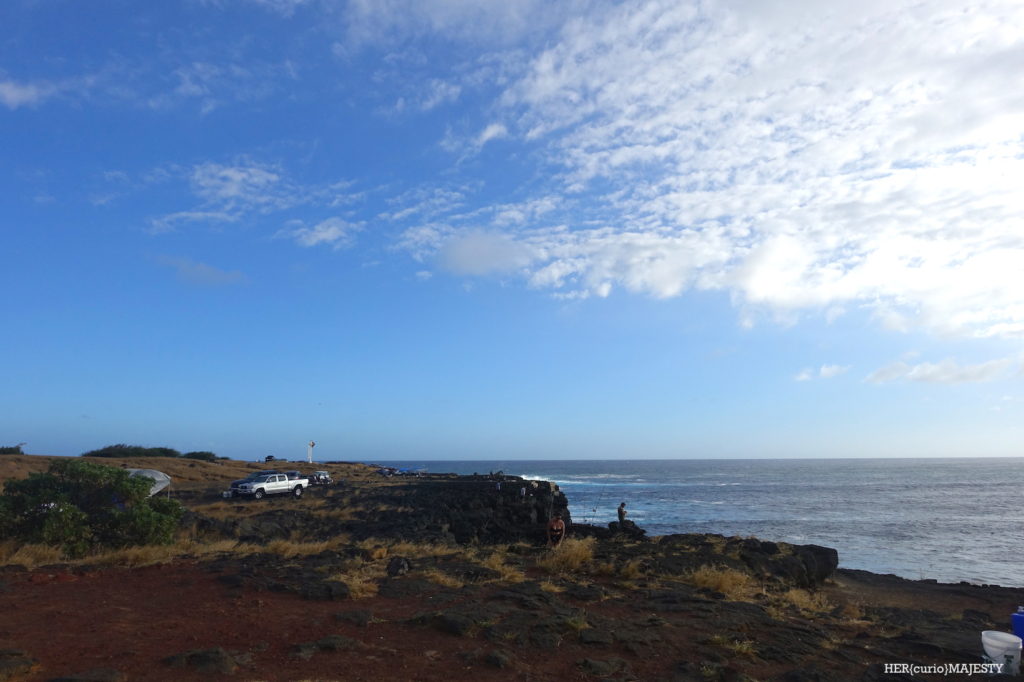 We were blessed with a sunny day with blue sky. The view was truly amazing and incredibly soothing.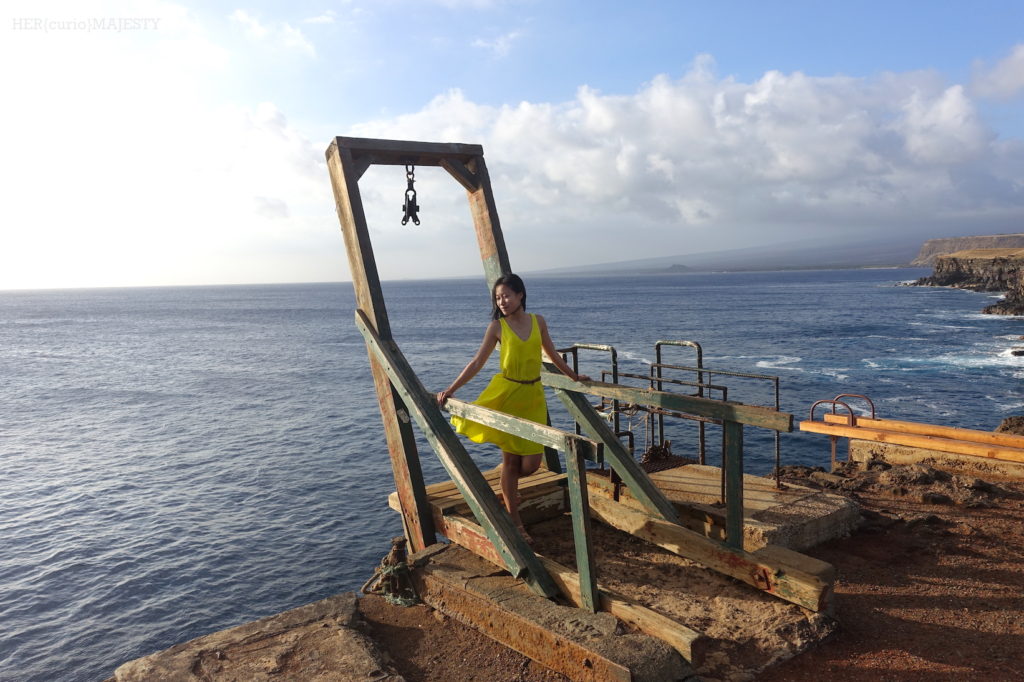 I was terrified to stand so close to the edge of the cliff. I am known for having clumsy feet and I didn't trust myself enough to stand on the step of the cliff jump platform for the fear that I might trip and fall from the cliff…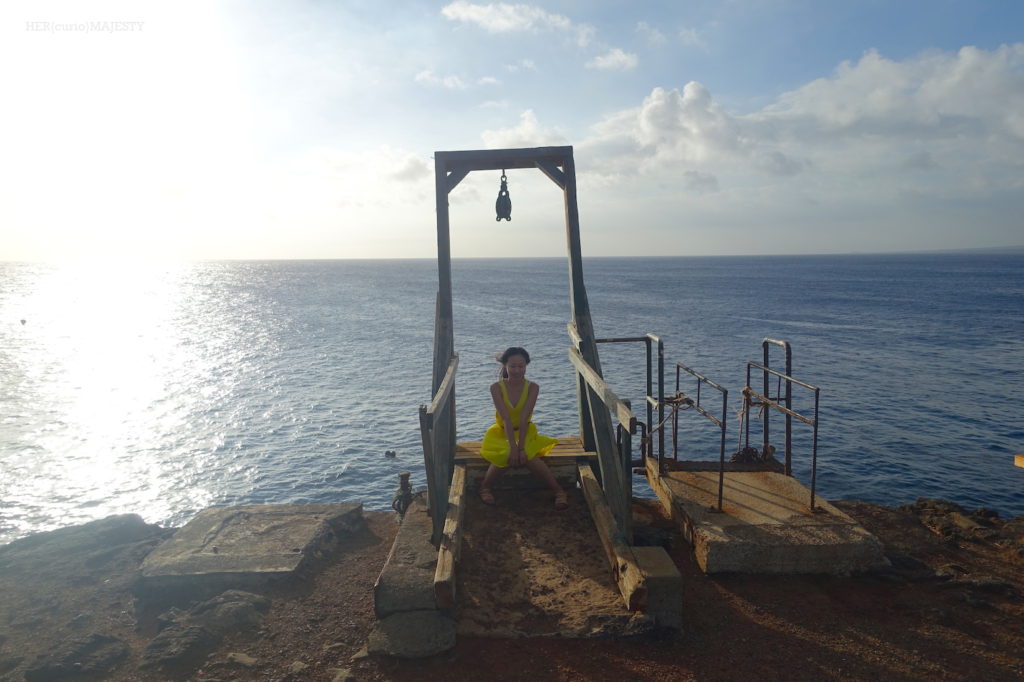 Standing by the edge of this wooden structure almost felt like walking the plank!
How crazy is this. I can't believe people actually jump from here. We hung around in the hope to see some brave souls attempting the jump, but with no luck.
Tips for visiting South Point
South Point is also known as "Ka Lae" locally.
Cliff jump is officially (according to the sign there) prohibited – do it at your own risk! Do check the weather and the tide conditions if you are planning the cliff jump. Only attempt the cliff jump when the conditions are right.
There was a portable toilet in the carpark, but that seemed to be the only facility there.
You won't need a four wheel drive to get here. However, the carpark is unpaved so do drive carefully.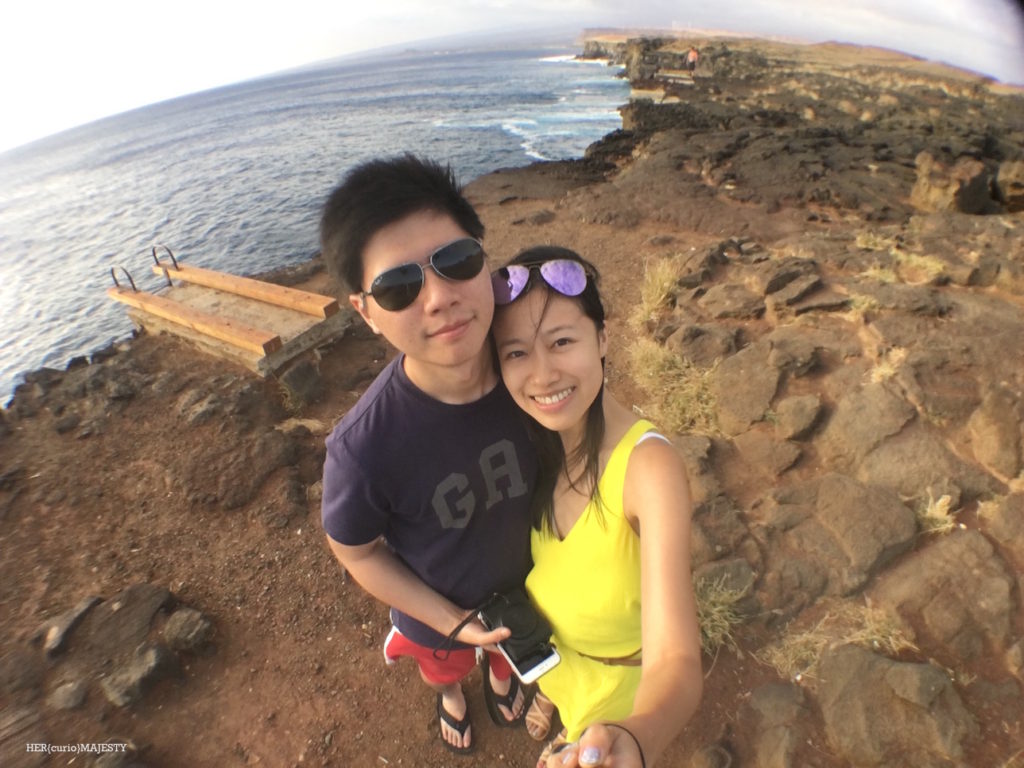 That's the shape of the southernmost point of the United States of American sitting on the South Pacific Ocean right behind us.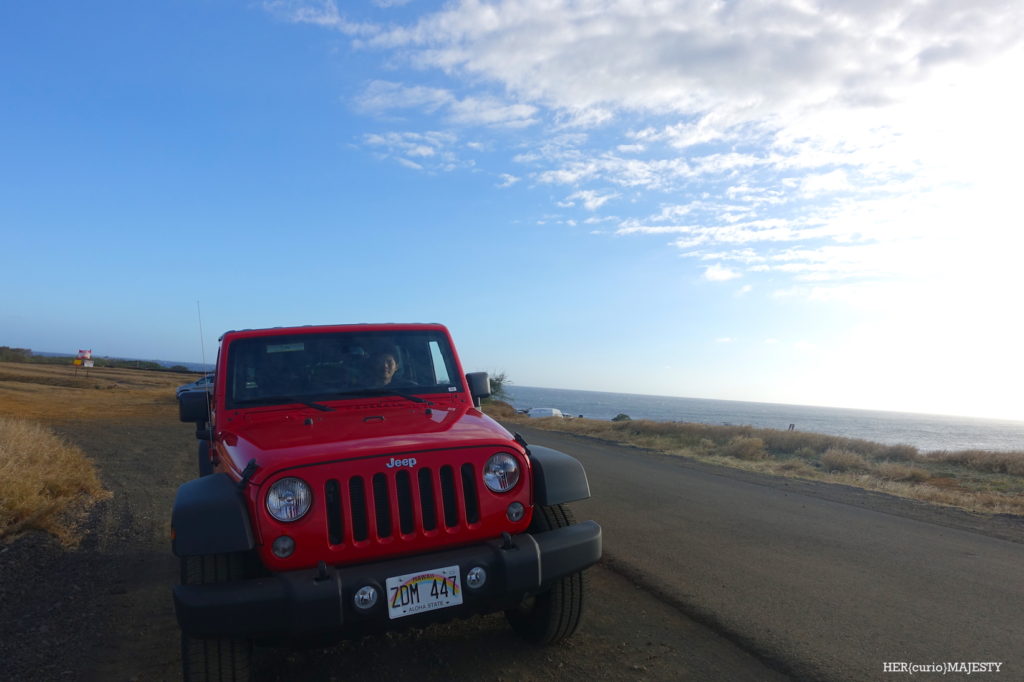 Our Hawaiian adventure, to be continued!
Big Island
Oahu