Punaluu Beach is known for two things – its pitch black sand and resident sea turtle. If you love turtles and don't want to leave Hawaii without meeting some, Punaluu Beach is your best bet.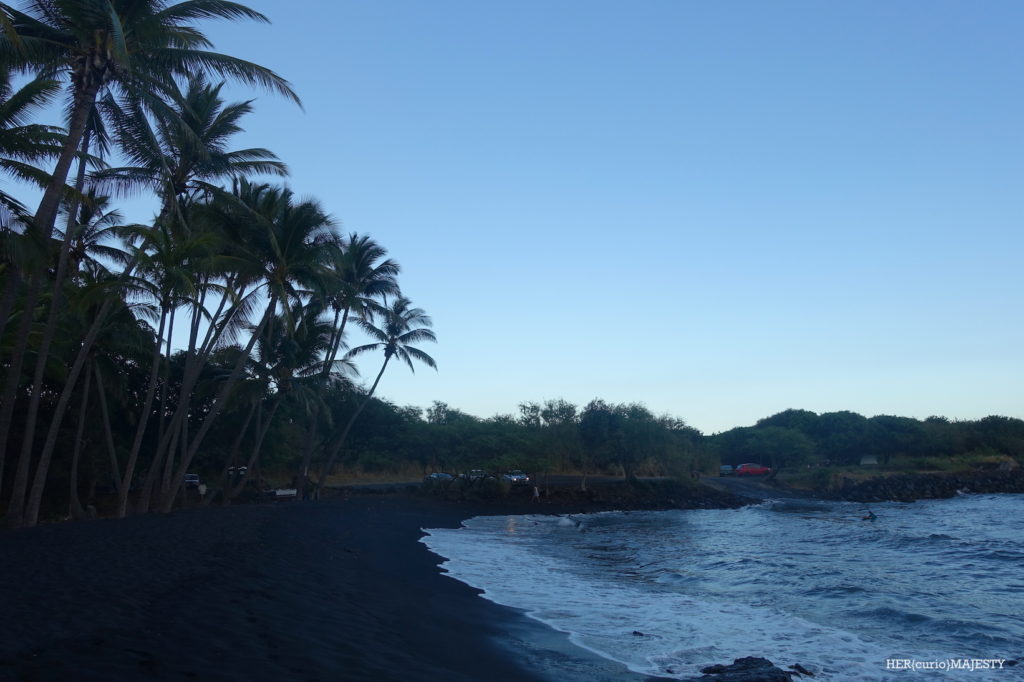 The combination of pure black sand and palm trees was an exotic sight. The black sand came from volcanic basalt and was the creation of mother nature, being the heart and soul of Hawaii. The sand was coarse and so it was kind of a foot massage experience walking on it.
We decided to make a quick stop at Punaluu Beach en route our drive to Pahoa from the South Point so that we wouldn't have to drive back specially for this the next day.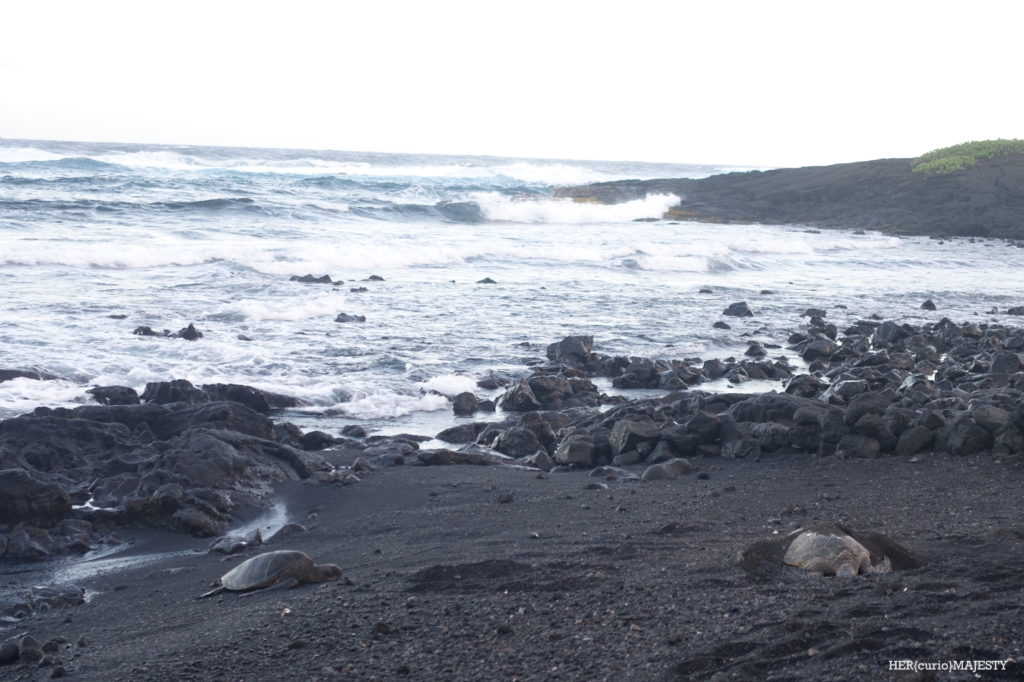 Turtles spotted! The area where they were resting was fenced off by rocks, presumably by thoughtful locals after they sighted the turtles ashore.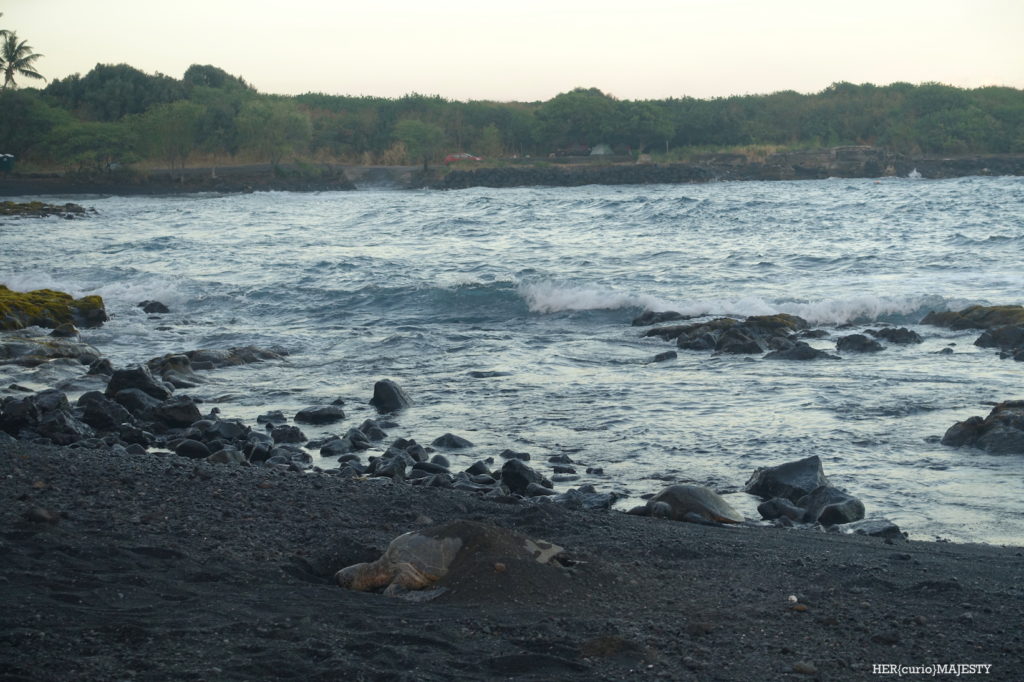 We only spent around 10 minutes here since we didn't plan to swim or do much here at the black beach.

It was getting dark, we had to keep moving – our Hawaii adventure, TO BE CONTINUED!
Big Island
Oahu