I love BlackStar Pastry, the creator of the legendary Strawberry Watermelon Cake. In fact, I am a real fan of BlackStar Pastry because I have resisted the temptation of ordering just the Strawberry Watermelon Cakes and have actually tried most of its other cakes and tarts.
You should too. Trust me, they are all amazing.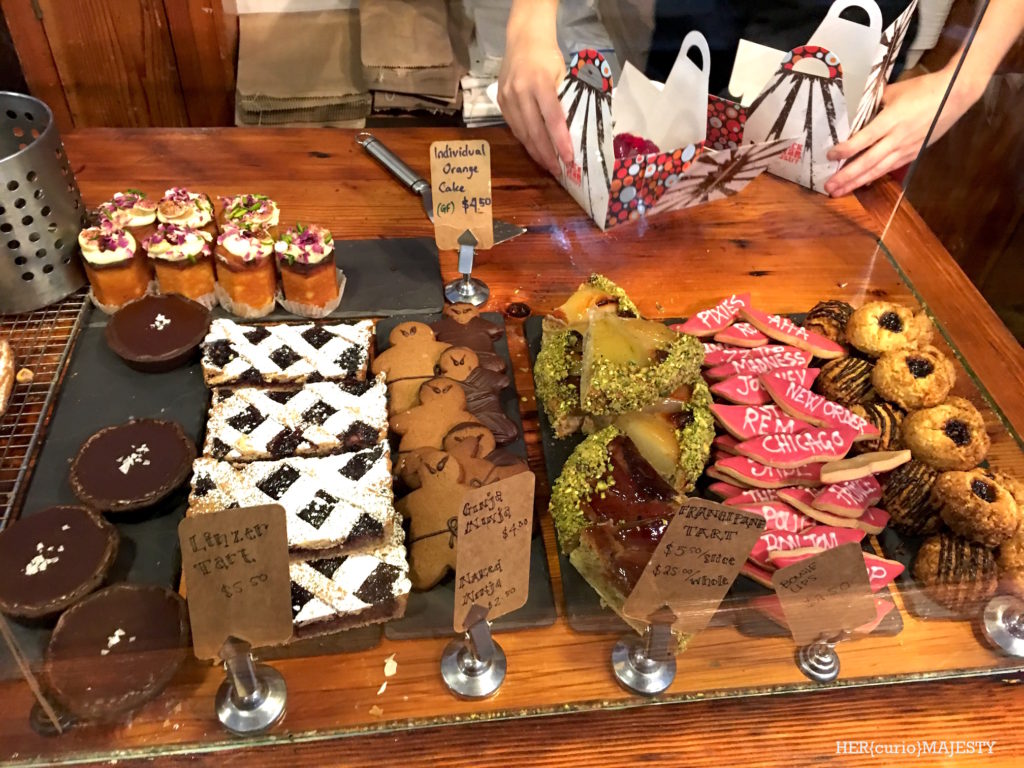 Left: Chocolate and Caramel Tart. This texure and sophistication of this tart was amazing, and surprisingly, not too sweet.
Far back left: Orange Cake with Persian Figs. This is one of BlackStar's signature cakes. However, this is the only cake that didn't really leave an impresson on me.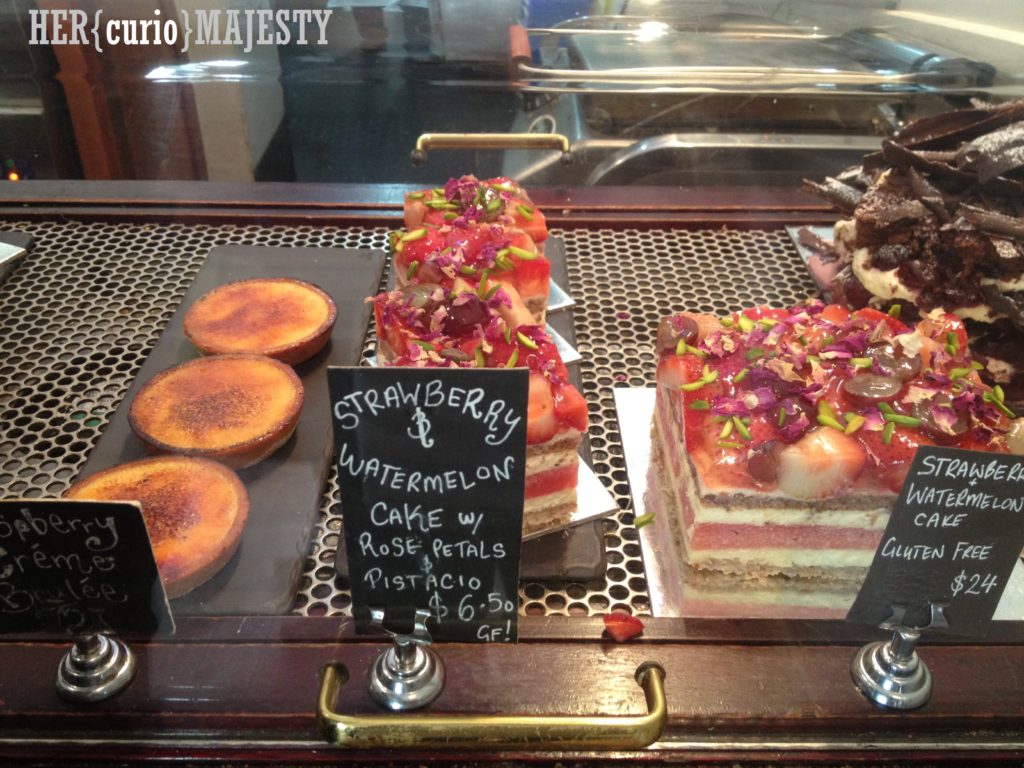 Left: Raspberry Creme Brulee Tart. Wow, just wow. I personally like this better than my first love at Bourke Street Bakery.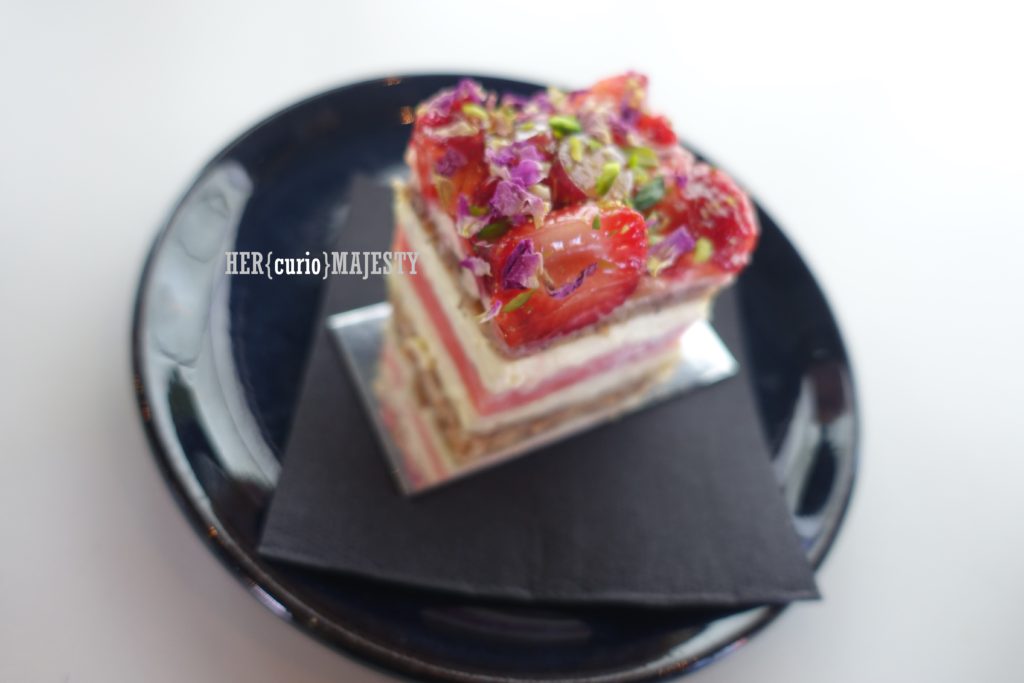 Of course, the Strawberry Watermelon Cake. There are no words to describe how I felt when I had my first bite of this heavenly mess…It will always hold a special place in my heart.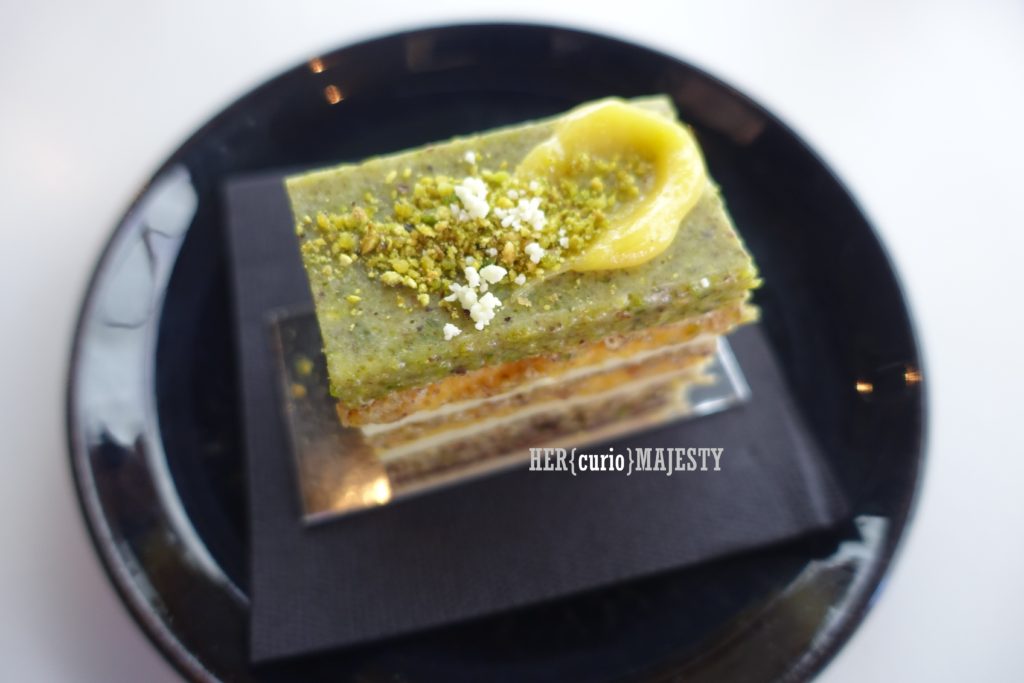 Pistachio Lemon Zen Cake. I am glad that I went out of my comfort-strawberry-watermelon-zone and tried other things from Black Star. Turned out, my favourite cake from BlackStar is actually this pistachio zen cake! The texutre is dense yet the layers of pistachio ganache, white chocolate mousse and lemon curd just melts in your mouth.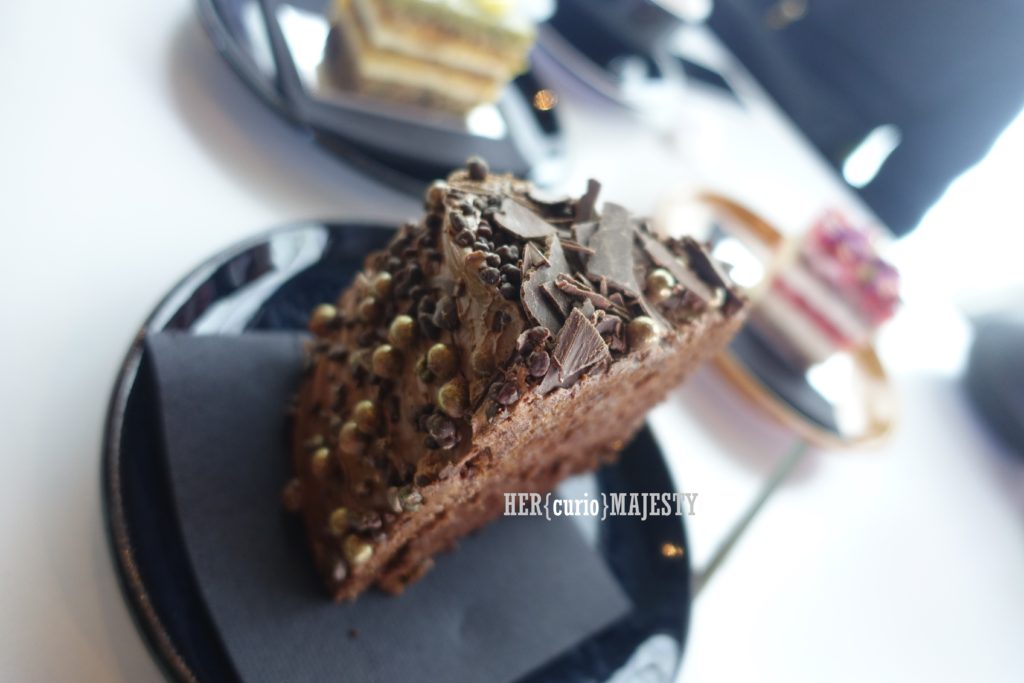 Chocolate Chiffon Cake. Amazingly fluffy and moist.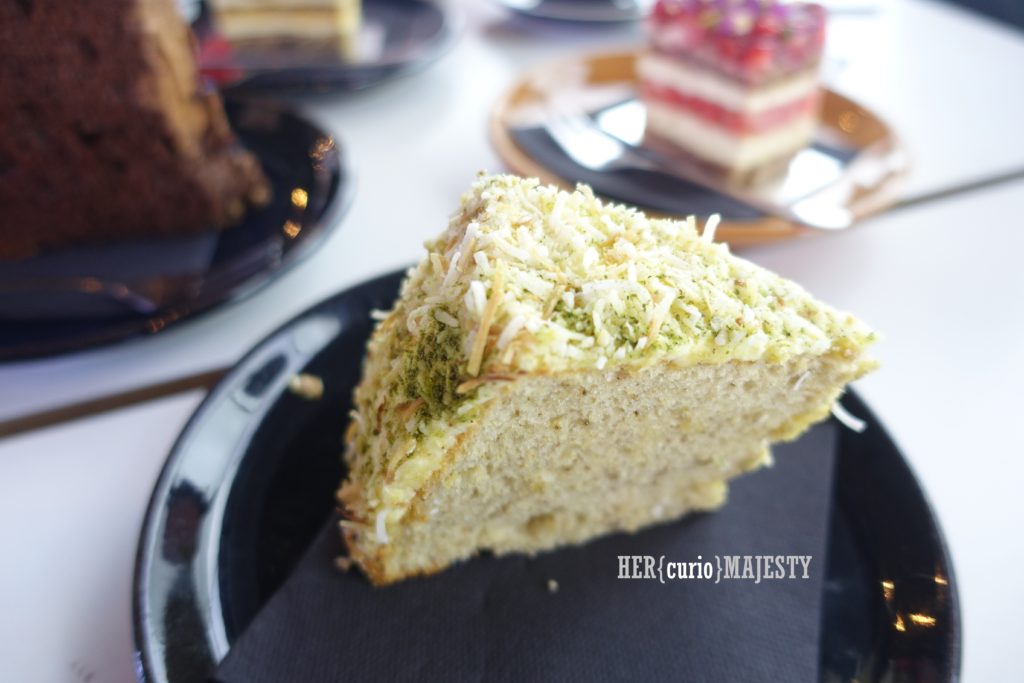 Lemon Myrtle Chiffon Cake. Like the chocolate chiffon cake, it's one of the best chiffon cakes that I have ever had.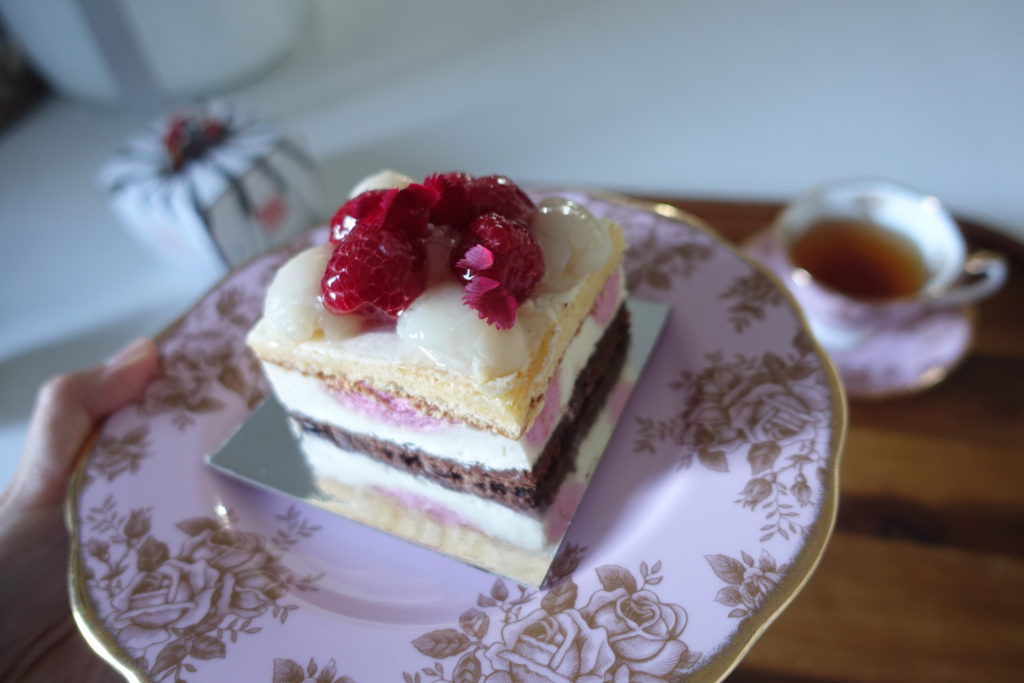 BlackStar's new love child, Raspberry Lychee Chocolate Cake. I always have a soft spot for lychee, but I wasn't impressed by this.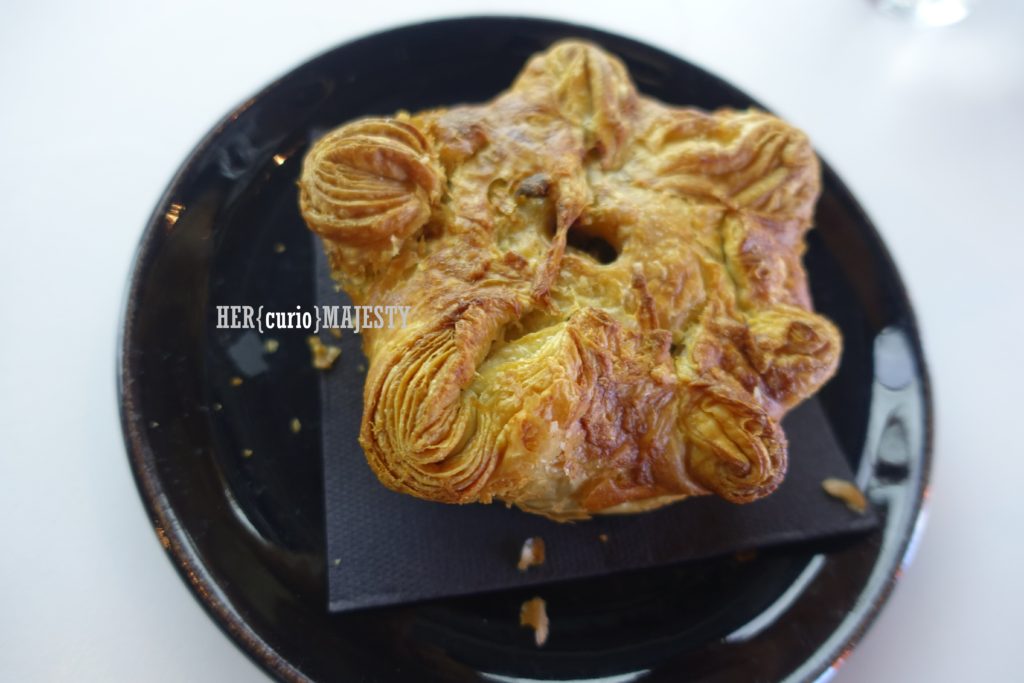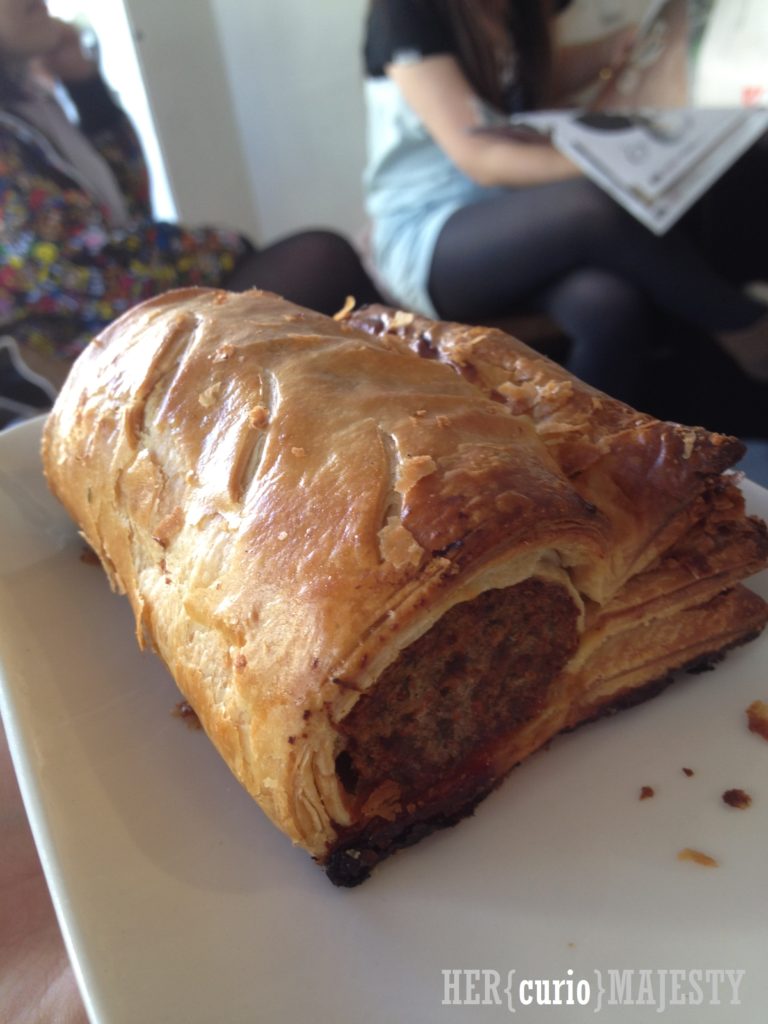 My recommendation is, come for breakfast and try some of their pastries. After all, they do have the word "Pastry" in their name, and they are really good at it.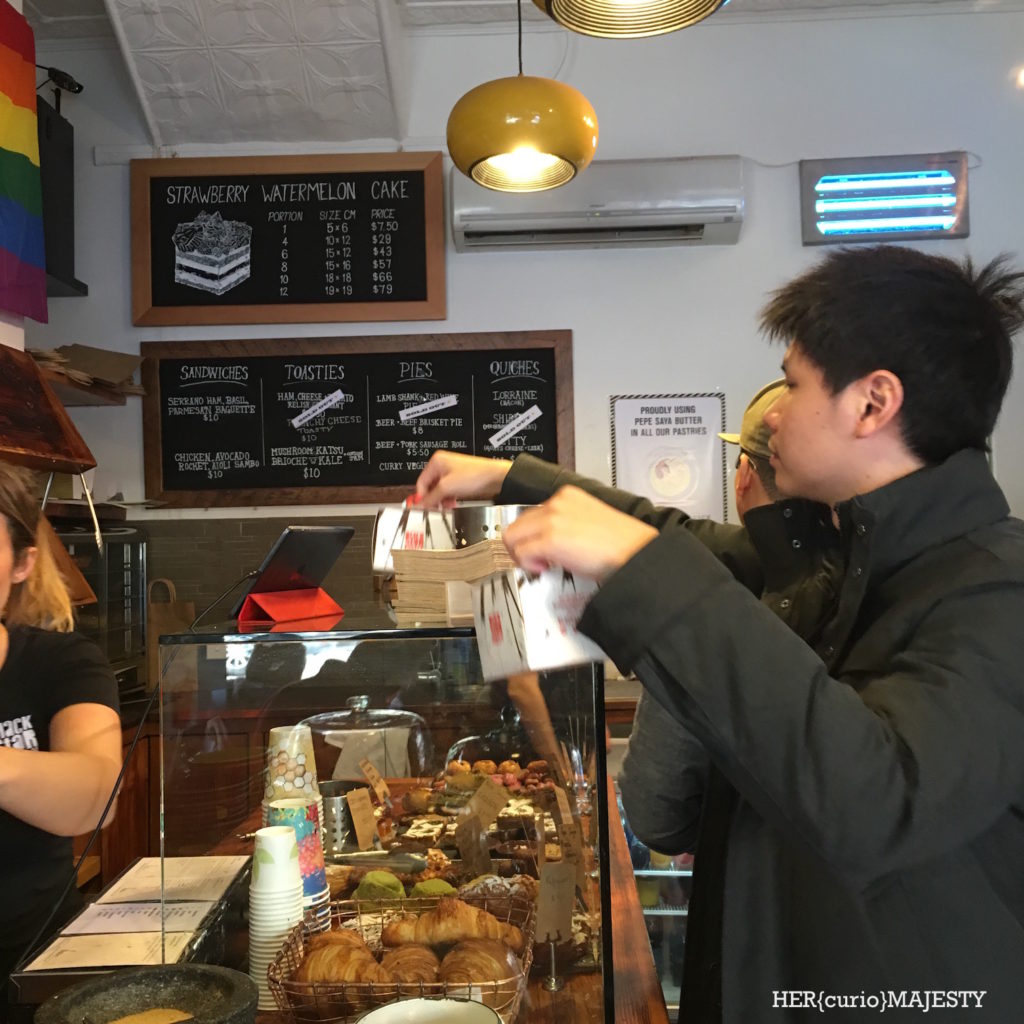 The original shop at Newtown was tiny and barely had any seats. Luckily, they have since expanded next door and now offer seating.
You can also enjoy BlackStar at their two other locations at Sydney CBD (in Books Kinokuniya) and Rosebery.
{BlackStar Pastry}
Address (Newtown): 277 Australia St, Newtown 
Address (Sydney CBD): The Galeries, Level 2, 500 George St, Sydney
Address (Rosebery): C1 85-113 Dunning Ave, Rosebery
Website: http://www.blackstarpastry.com.au