Malay-Chinese is the laksa place in Sydney CBD.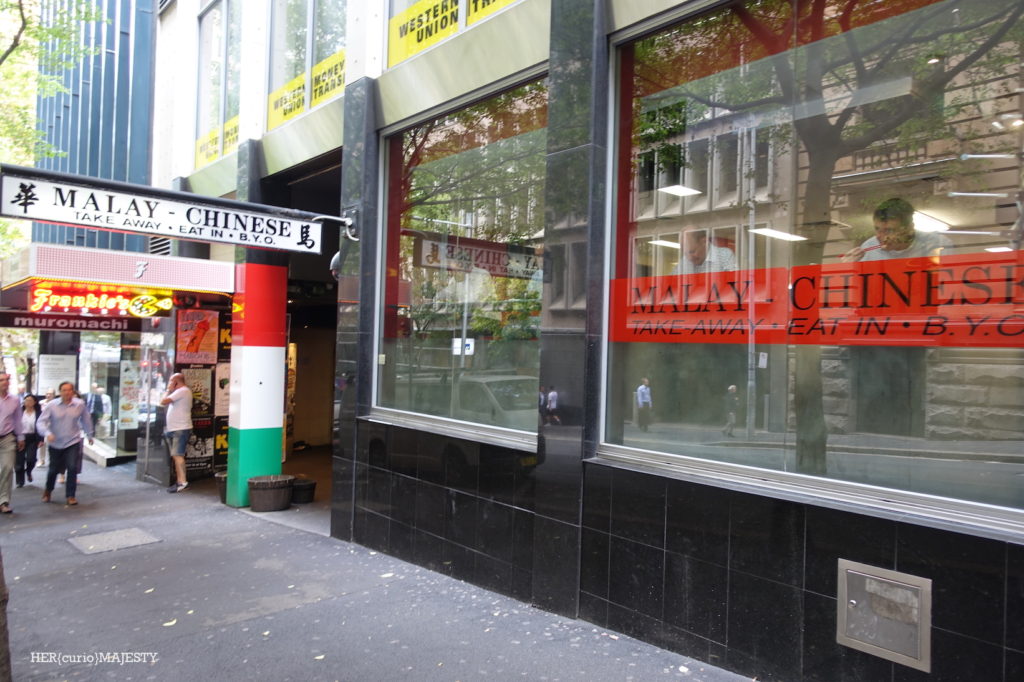 Malaysian cuisine has only found its place in the Sydney food scene in recent years. I remember when the first season of Master Chef aired, there were only a handful of Malaysian restaurants in Sydney, Malay-Chinese was one of them.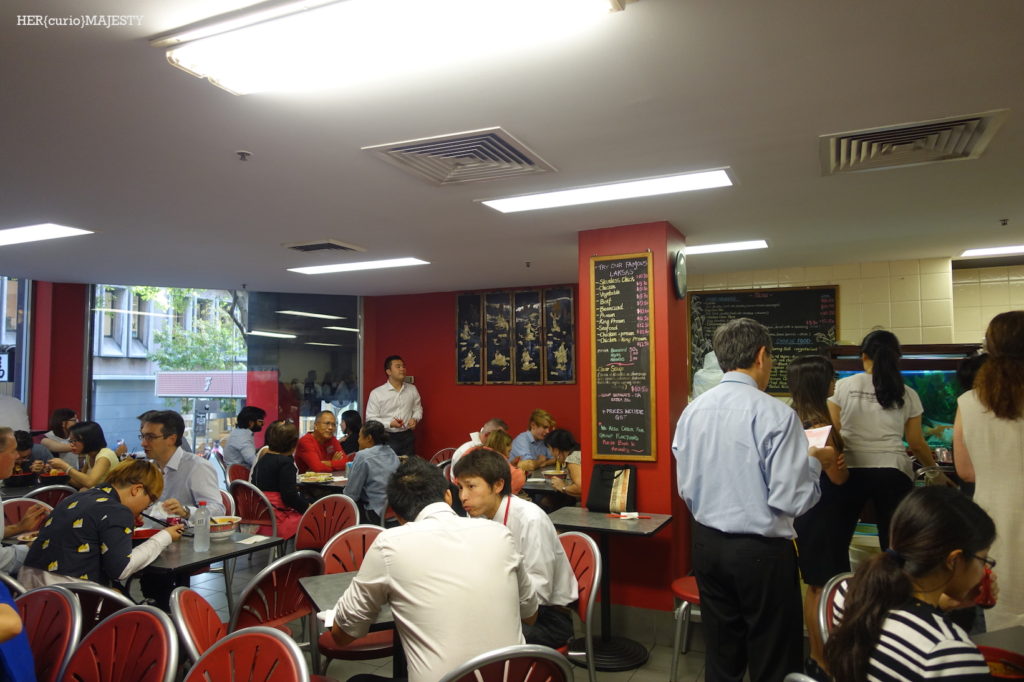 It's always busy during the lunchtime rush hour as it offers a wide range of dishes at reasonable prices.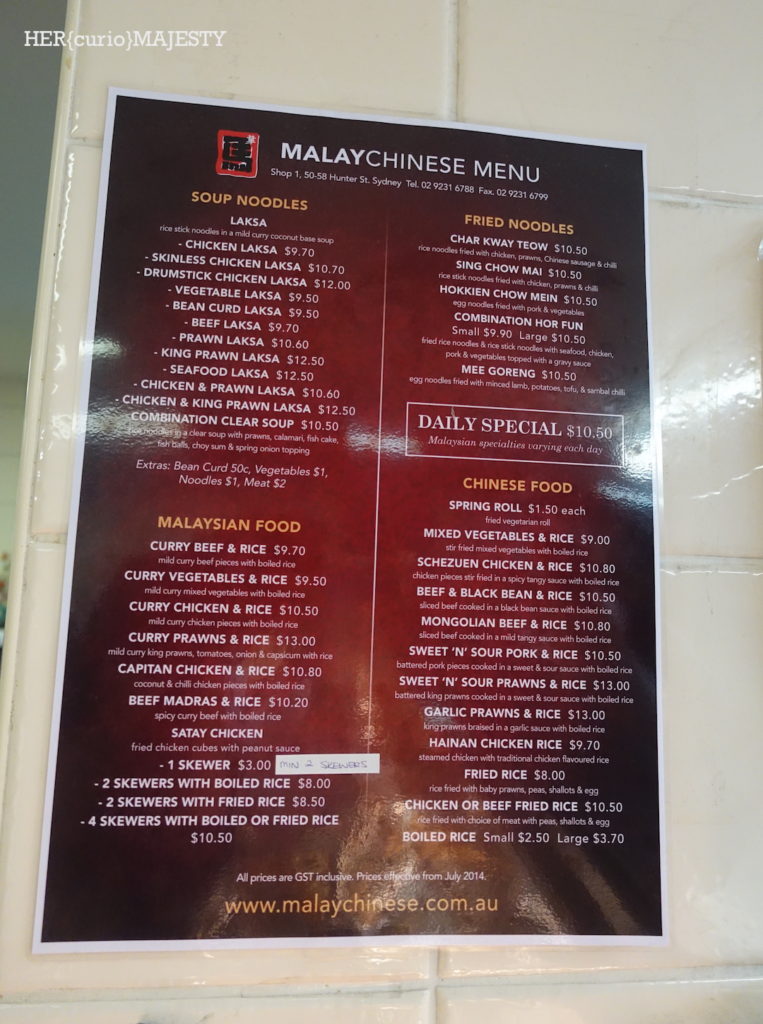 This was the menu when I visited in mid-2016. I just checked their website (click for menu) and noticed the price has increased since.
The interesting thing is, you can pay $1 extra for having skinless chicken in your laksa.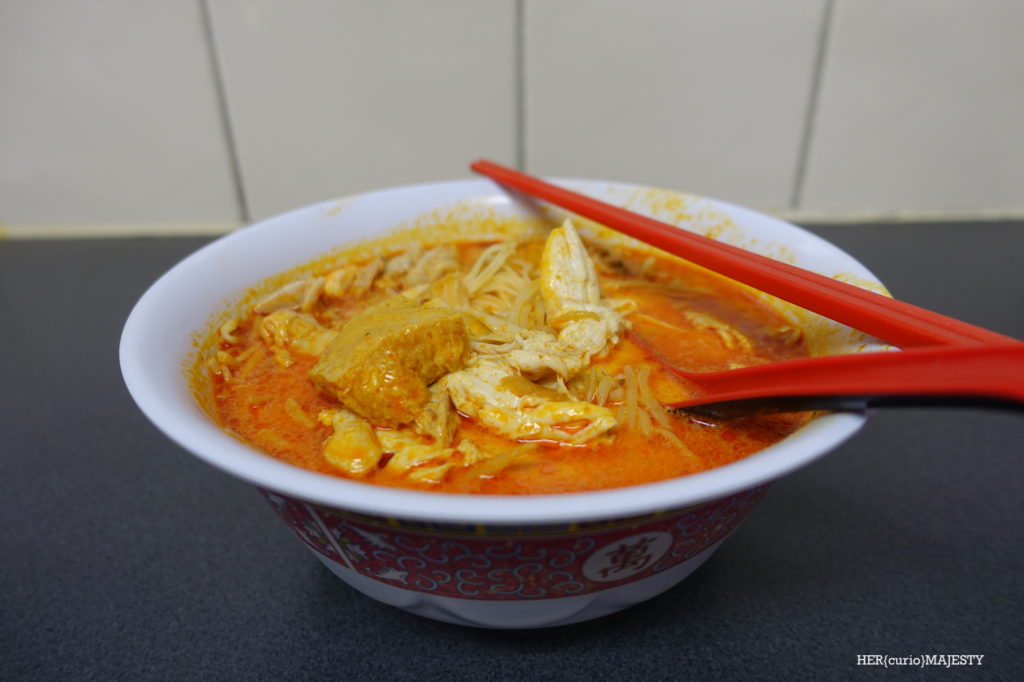 Chicken laksa, $10.70. Even my Malaysian boss sometimes comes all the way to this other side of town for this bowl of goodness.
It used to be the best laksa in town, a lot of dedicated fans still firmly believe it is. However, I felt it is very similar to the laksa at Ipoh on York which I actually like better and is closer to where I worked. Also, I regretted not paying the extra $1 for skinless chicken because I am not used to having chicken skin in my laksa soup.
Name one Malay-Chinese dish and you will most likely find it here at Malay-Chinese.
{Malay-Chinese}
Website: http://ipohcentral.com/index.htm
Address: Shop 1, 50-58 Hunter St, Sydney