One of the biggest highlights of the Tasmanian east coast is Wineglass Bay. The beautiful curve of dazzling white sand crafted by mother nature holds the turquoise ocean like a glass of mesmerising potion.
Wineglass Bay, the crown jewel of the Freycinet National Park, here we come!
The visitor centre is just an easy 10-minute drive from Coles Bay and it is where you can buy the national park tickets. After stopping at the visitor centre, just follow the signs to the Wineglass Bay lookout and they will lead you to the visitor carpark.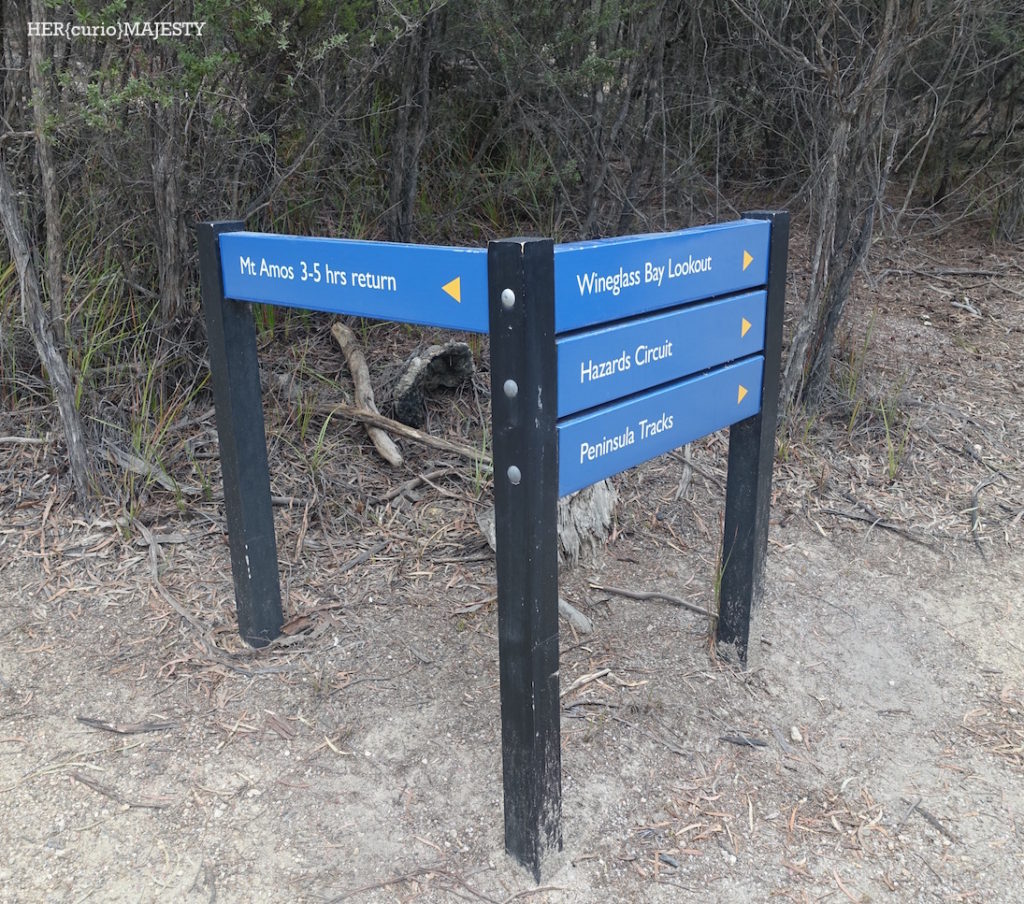 The trails for the Wineglass Bay Lookout (right) and Mt Amos (left) both start from the visitor carpark, only a few minutes' drive from the Freycinet National Park Visitor Centre.
I did a lot of research on Mt Amos before the trip. I Googled the climb, I Tripadvisor-ed the climb, I even Youtube-d the climb. Most people described the climb as "challenging", "definitely not easy", "not for the faint hearted", but "totally worth it". After much internal deliberation, I finally made up my mind on accepting the Mt Amos challenge – Sadly, we were not able to climb Mt Amos after all due to  the gloomy weather. It rained the day before and there were clouds hanging low on the day, which made the climb too slippery and dangerous. Boo.
So, fate led us to the Wineglass Bay Lookout.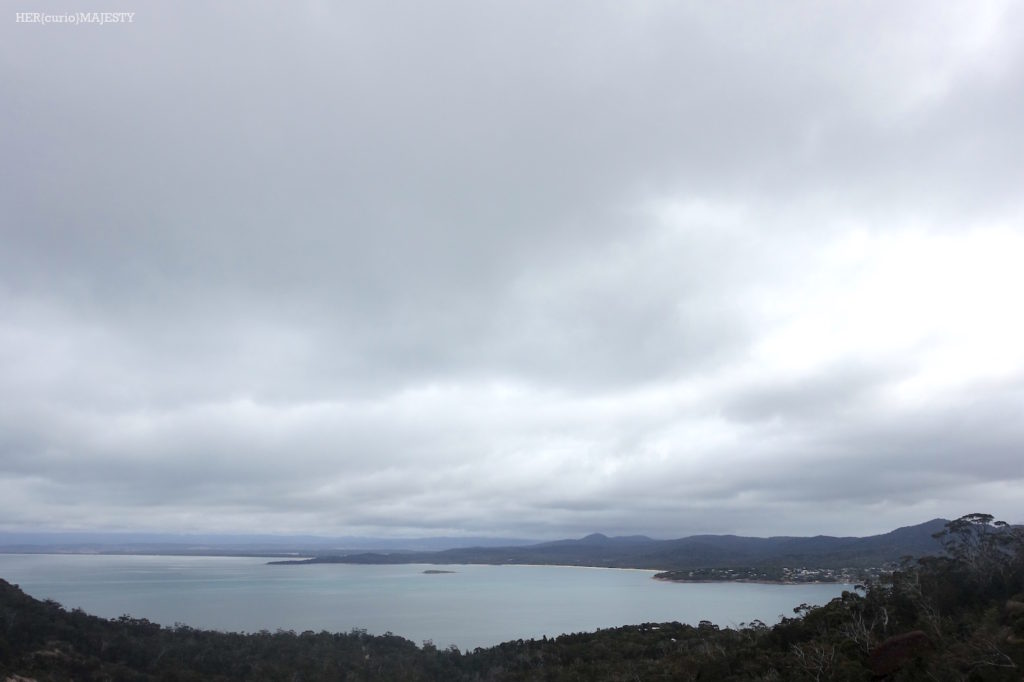 About 1/4 into the climb, you will see this beautiful view of Coles Bay from the first lookout.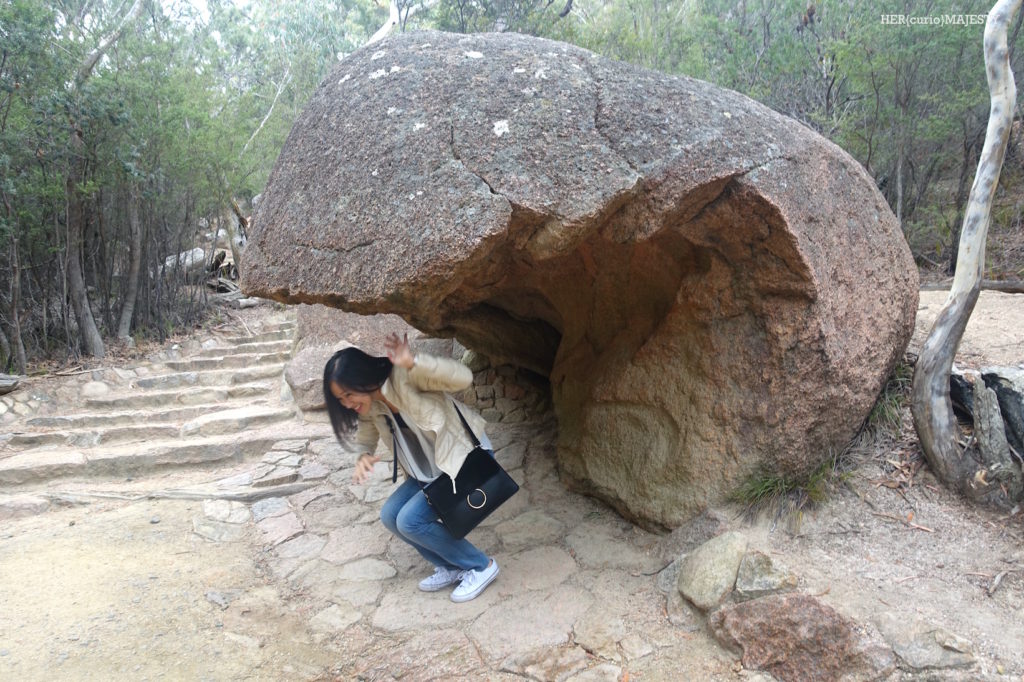 When you see this funny rock, you are almost there.
Voila!
Of course, being such a popular Tassie treasure, this would be what Wineglass Bay Lookout almost always look like – full of people.
Even though I was quite bummed by the fact that we were unable to climb Mt Amos, the view from the Wineglass Bay lookout did not disappoint. A friend of mine did both the Wineglass Bay lookout and Mt Amos, he thought the view of Wineglass Bay from both vantage points was basically the same, except that the Mt Amos route was much more difficult which probably made the view extra rewarding in a way. While he tried talking me out of the Mt Amos climb, he strongly recommended the Wineglass Bay beach walk.
Thanks to his advice, we did the Wineglass Bay beach track. It was awesome!
It wasn't a particularly easy walk, largely due to the distance and the descent. The descent worked our knees and the trip back really worked our thighs.
It was a relief when we finally saw the sand.
I highly recommend the Wineglass Bay beach walk.