In many ways, Green Peppercorn is very much like Holy Basil (click here) that i reviewed earlier. It's in a bar, serves Thai and Laos food, has a successful restaurant in the West before setting shop in Sydney CBD, serves fried ice cream!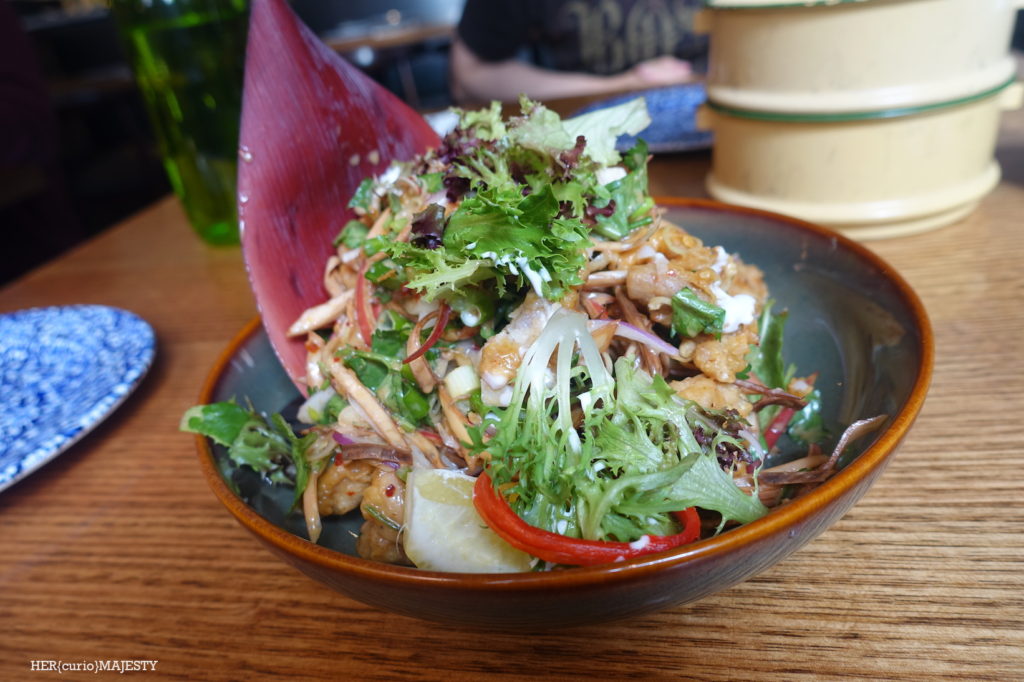 Banana Flower Salad (thinly sliced banana flower salad tossed with chicken, spices, coconut cream and aromatics), $15.90. This is the dish that keeps me coming back for more. This is one of Green Peppercorn's specialty dishes that you can find at the back of the menu.
I know what you're thinking – Don't worry, banana flower tastes nothing like banana. It's sliced thinly and tossed and looks deceivingly like onion slices (but it doesn't taste like onion either). Yes, it's exotic and it's a must try.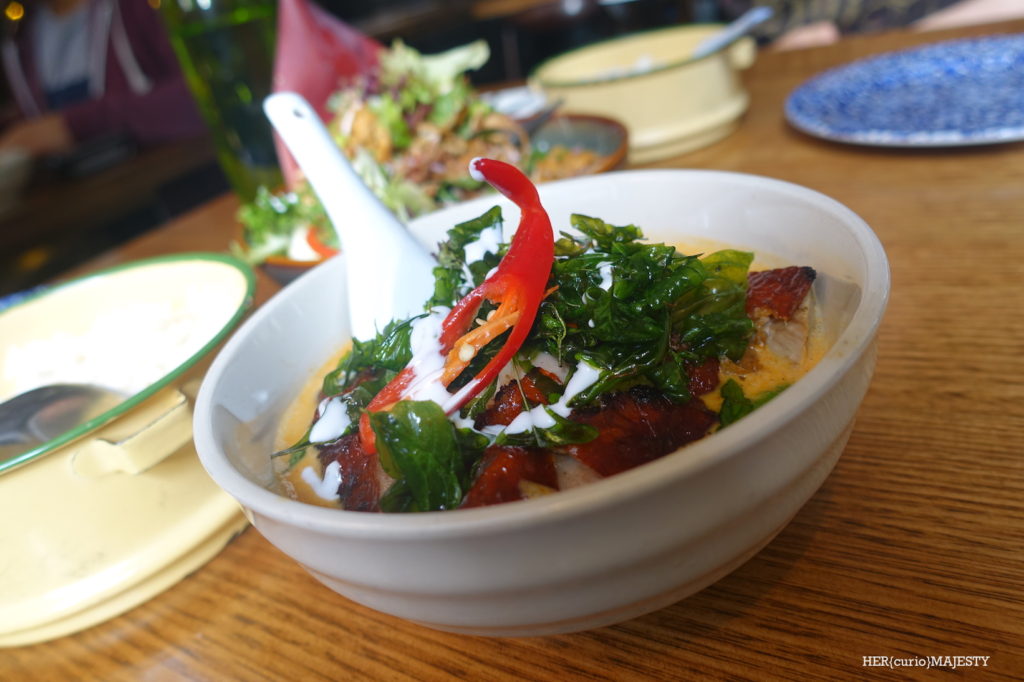 Roast Duck Red Curry (a rich red curry of roasted duck with cherry tomatoes, pineapple, lychee, chilli and Thai basil), $18.90. It's as delicious as the duck curry at Holy Basil.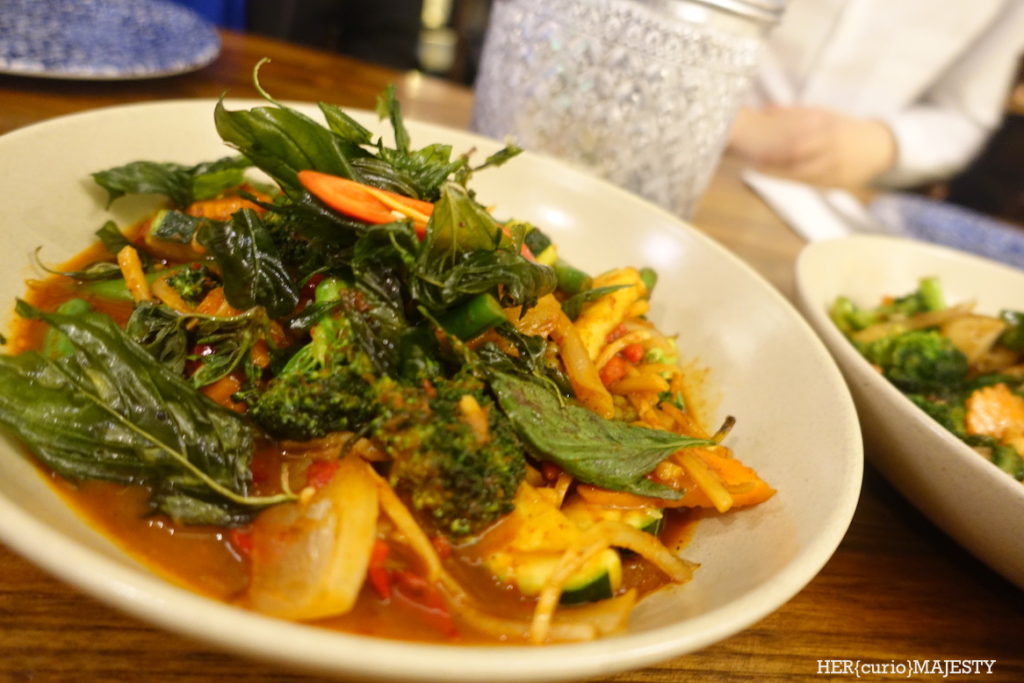 Green peppercorn and garlic (stir-fried green peppercorn, garlic, chilli, basil and curry paste), $13.909 with chicken. It was very chilly.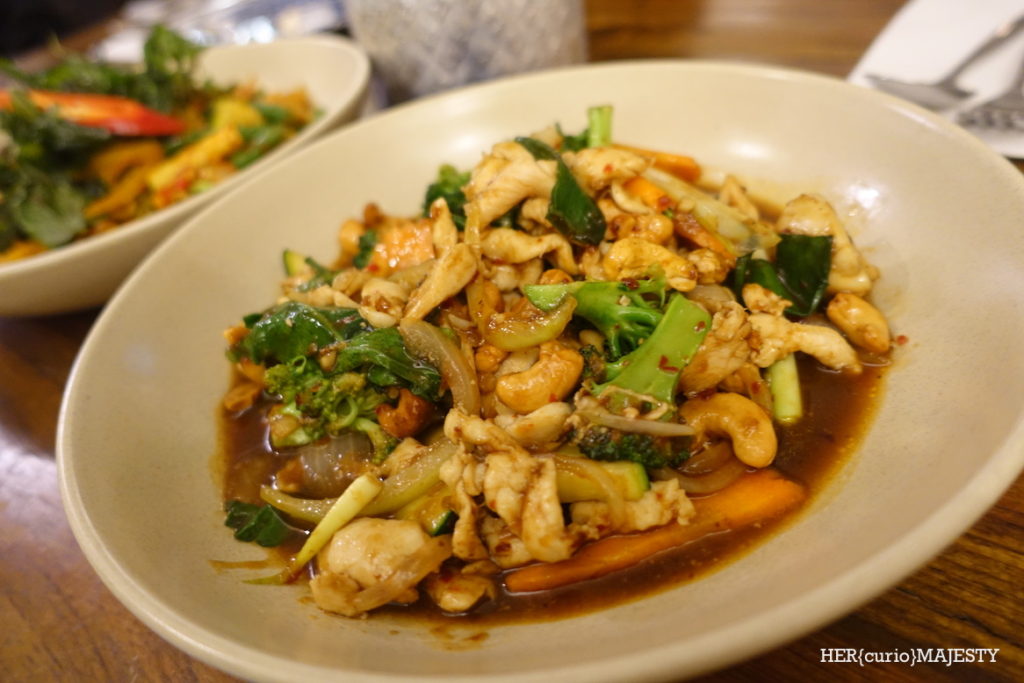 Stir fried cashew nut (oriental vegetables stir-fried in chilli jam cashew nut sauce with own choice of meat). We ordered it with chicken so it was $13.90.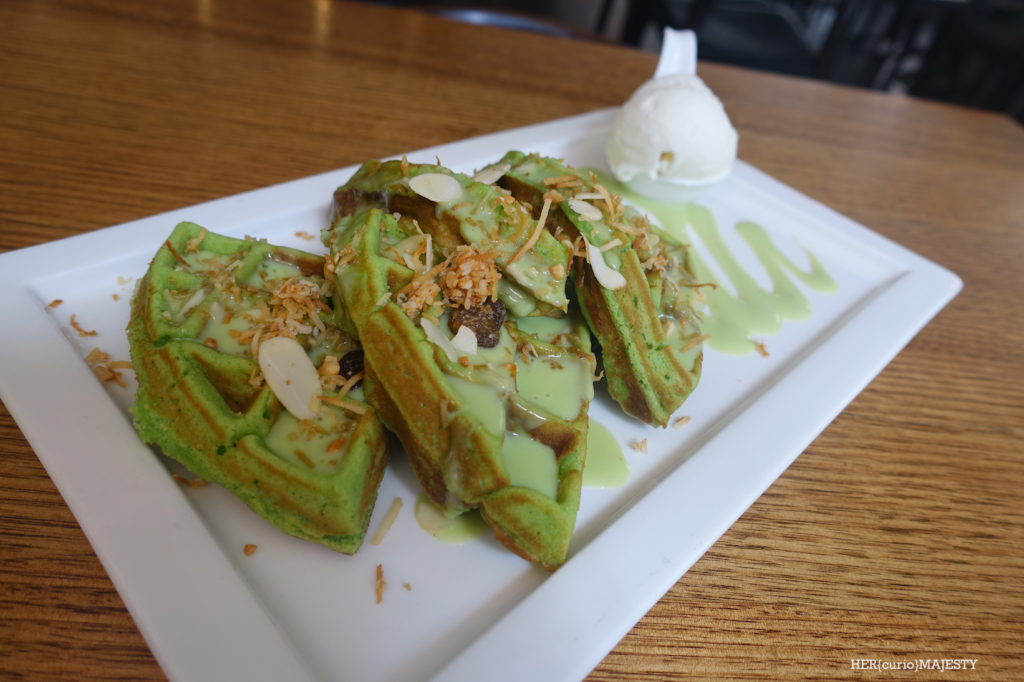 Pandan waffles (pandan & coconut flavoured waffles served with coconut gelato), $13.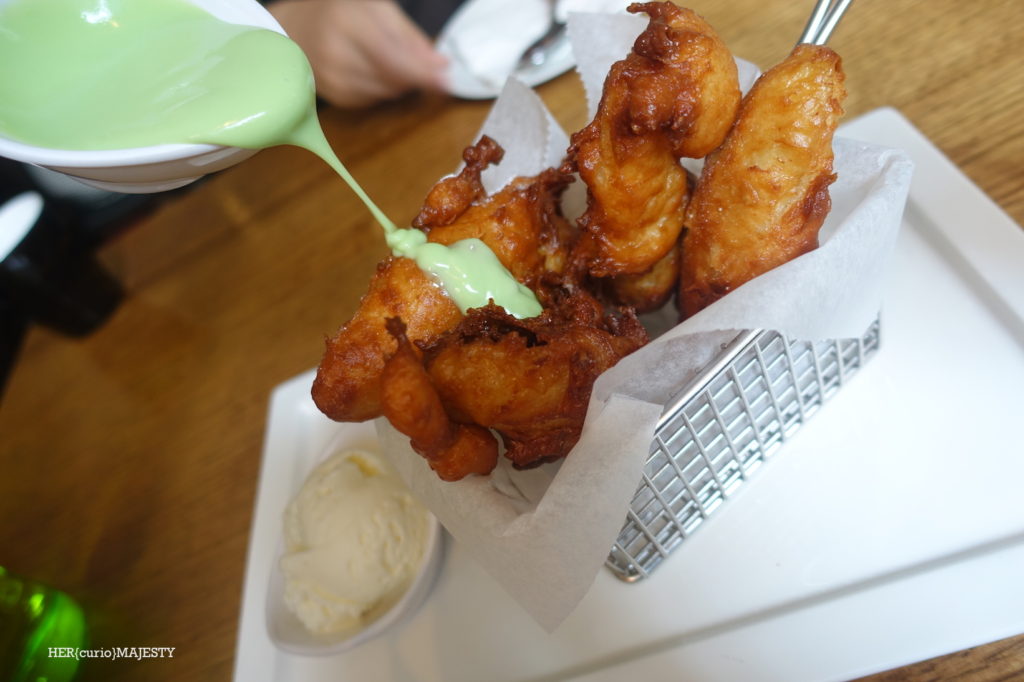 Banana fritters (Deep fried coconut battered banana fritters served with coconut gelato and pandan sauce), $14.90.
Unfortunately, I have not tried the fried ice cream here so I can't compare it with Holy Basil's. However, from what I saw on other people's tables, the style of the fried ice cream looked exactly the same as Holy Basils (thin filo pastry wrapped ice cream).
So, which restaurant do I like better? I personal prefer Green Peppercorn over Holy Basil for its better atmosphere and larger dessert selection. However, I have to say the two restaurants are on par with each other in terms of the quality of food. They are in close proximity in the city, so if one is full then just walk to the other!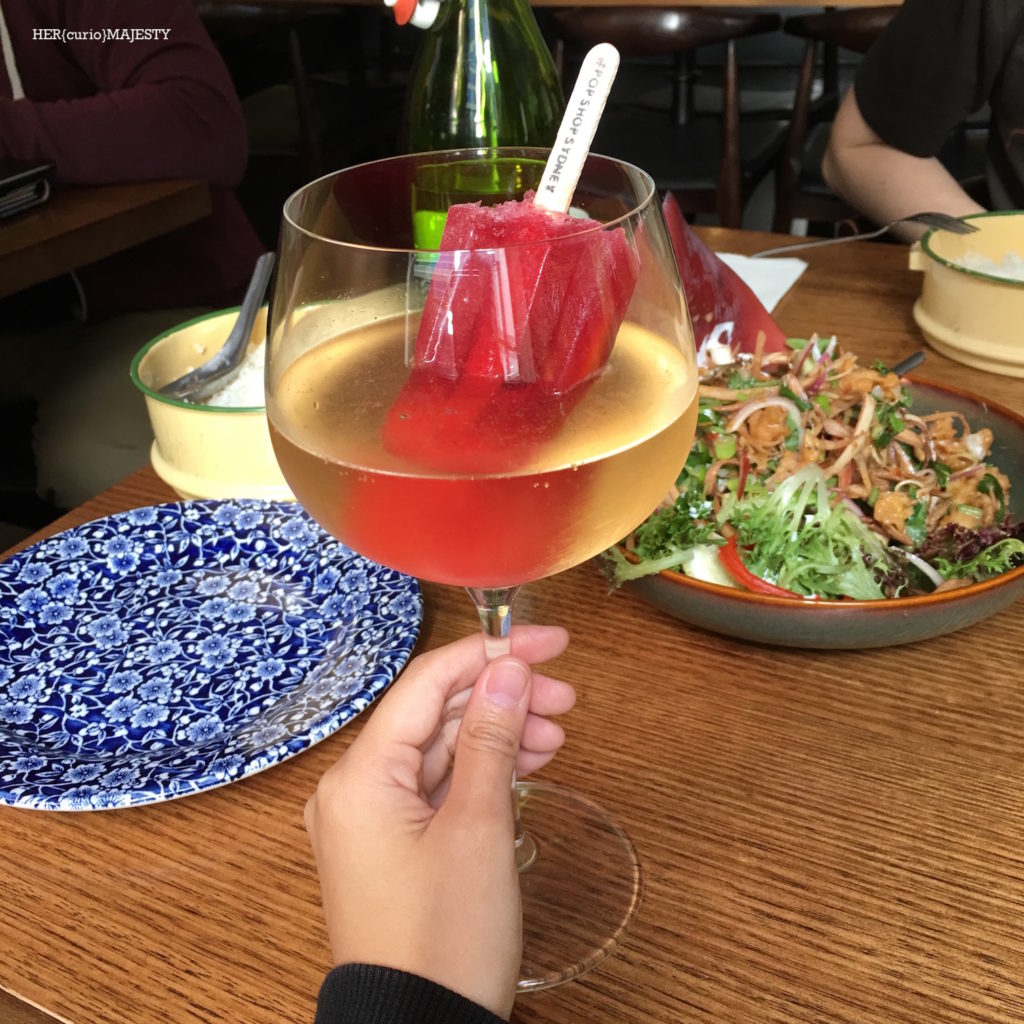 {Green Peppercorn}
Address (city): Civic Hotel Level 1, 388 Pitt Street, Sydney
Website: http://greenpeppercorn.com.au/