La Renaissance is my favourite French cafe patisserie at the Rocks. Their cakes are sophisticated yet comforting, and never fail to bring a smile on my face.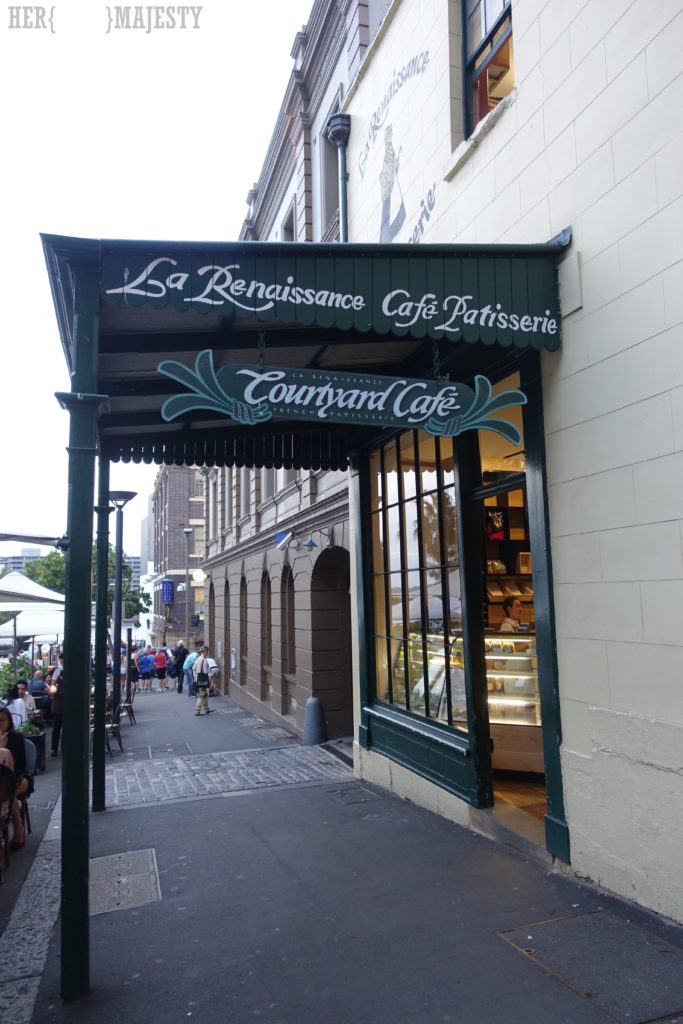 The shopfront of La Renaissance is easy to miss because the name itself is not as prominent as the words "Courtyard Cafe". We call the cafe "la ren" not only because we have lazy tongues but and also because we can't decide whether to pronounce it in French or in English.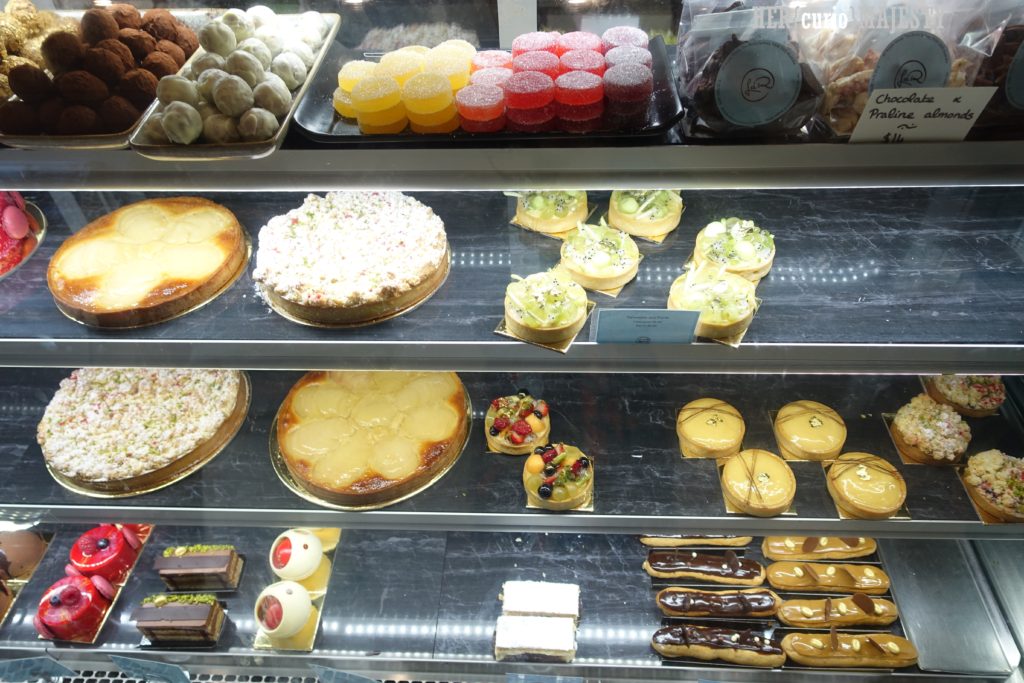 Cakes, so many cakes.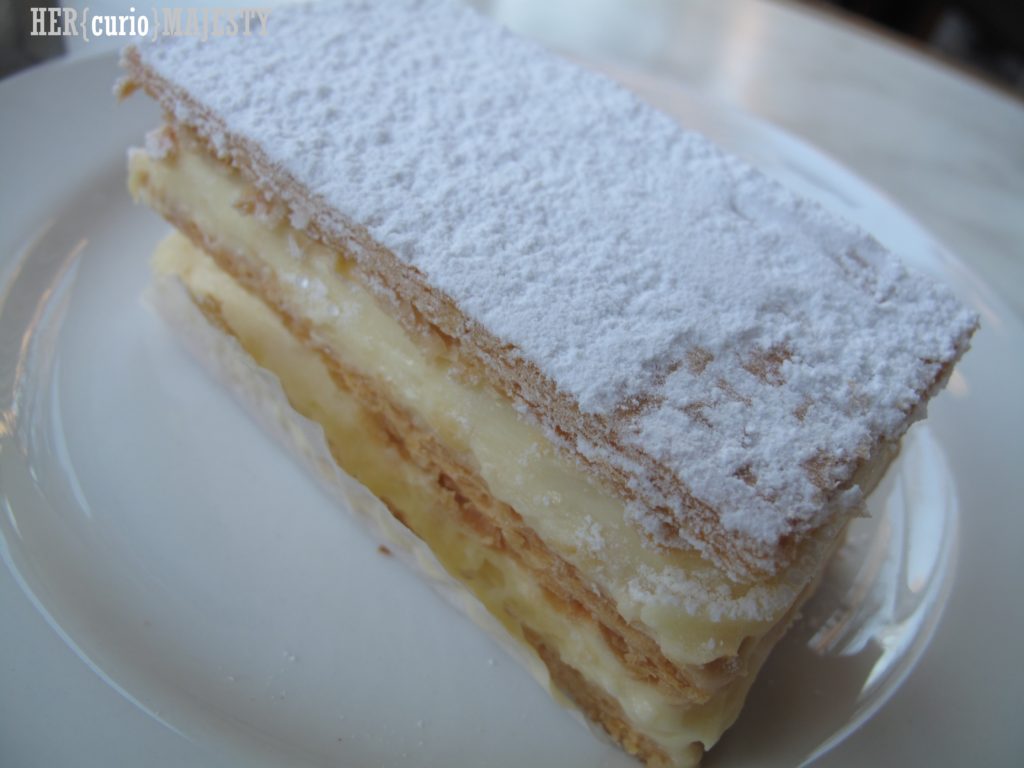 My favourite mille feuilles ($7 eat in/ $6.5 takeaway) in Sydney! It's not too sweet and the pastry layers are thin and crispy. I love it so much, Mike got me a huge one as my birthday cake one year.
Don't miss this if you are a vanilla slice lover.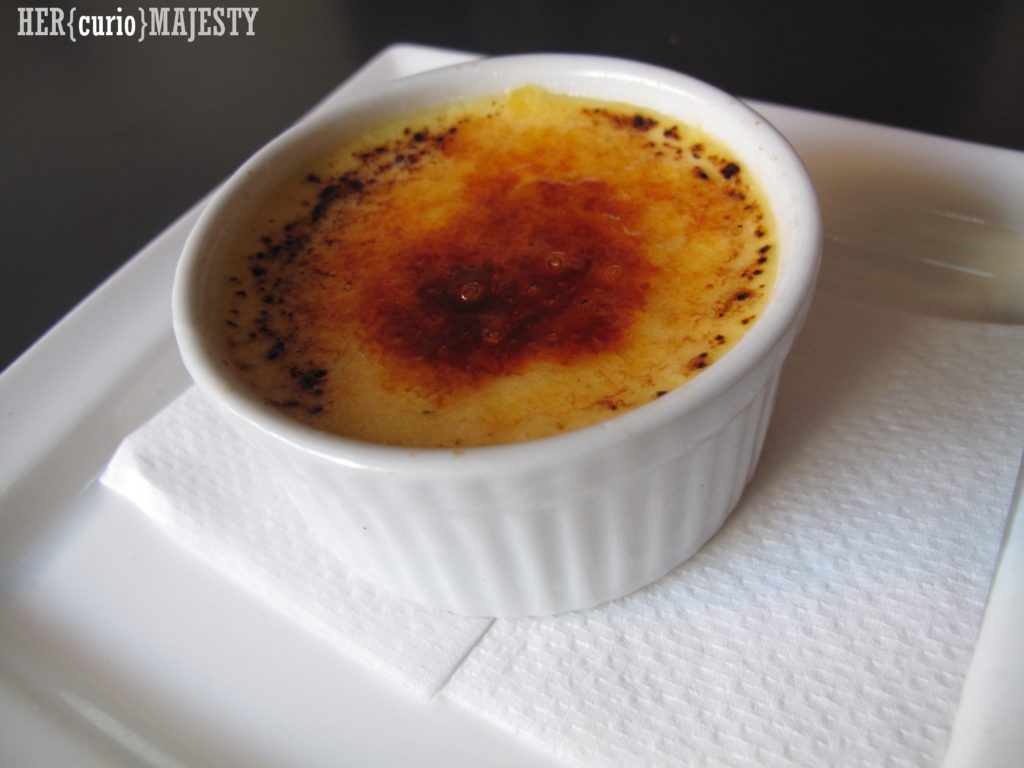 La Renaissance's creme brulee ($7 eat in/ $6.5 takeaway) is also my favourite in Sydney. Again, not too sweet and perfectly flavoured with vanilla beans.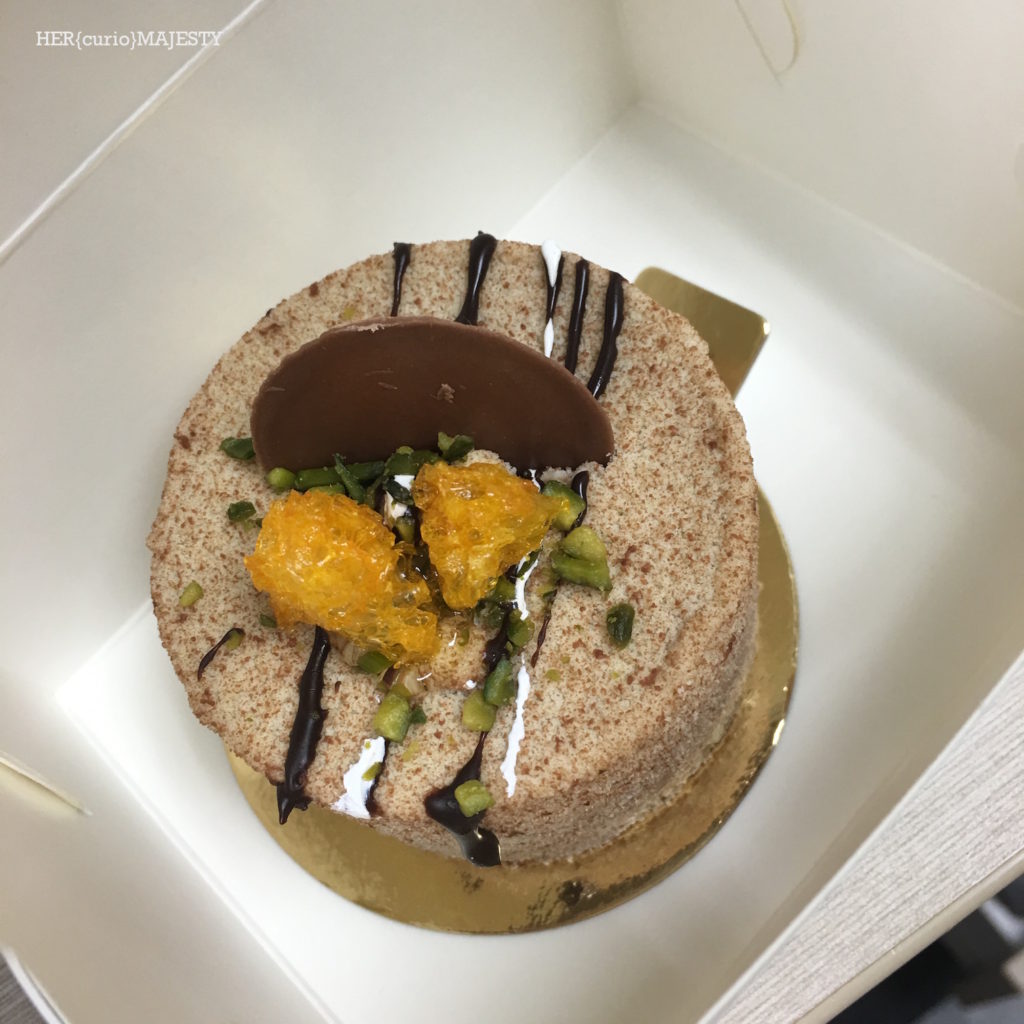 Vialdi (Moroccan orange cake in Varhona Jivara milk chocolate & hazelnut mousse, layered with crispy pearls), $9.5 eat in/$9 takeaway. Another amazing cake that has soul.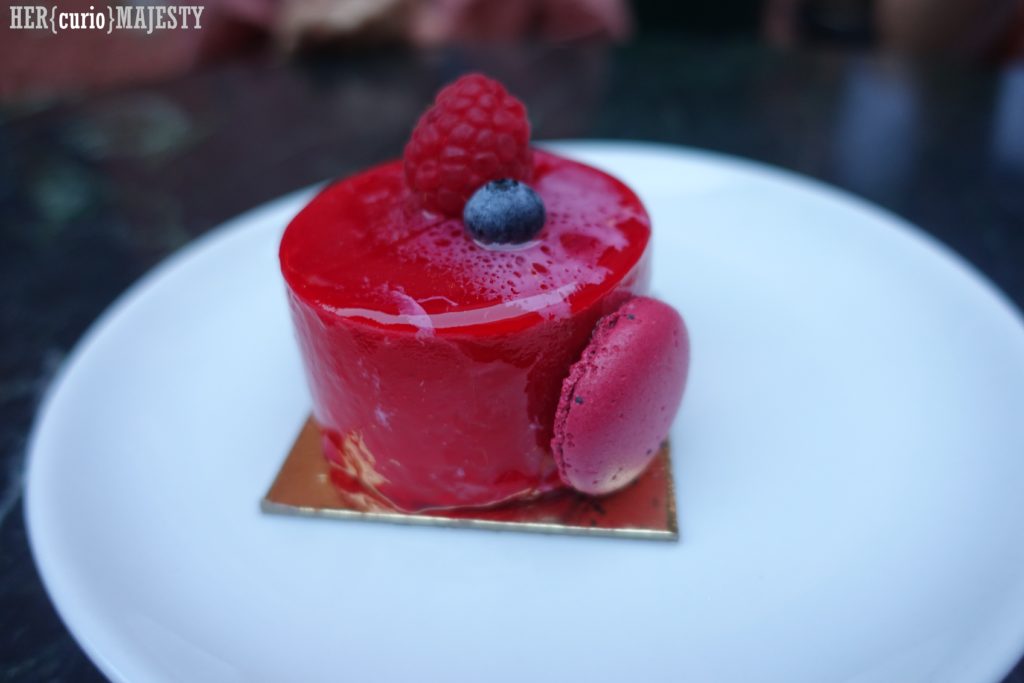 Goya (raspberry mousse with a creamy passionfruit centre, almond nougatine, pain de genes biscuit base), $9.5 eat in/$9 takeaway.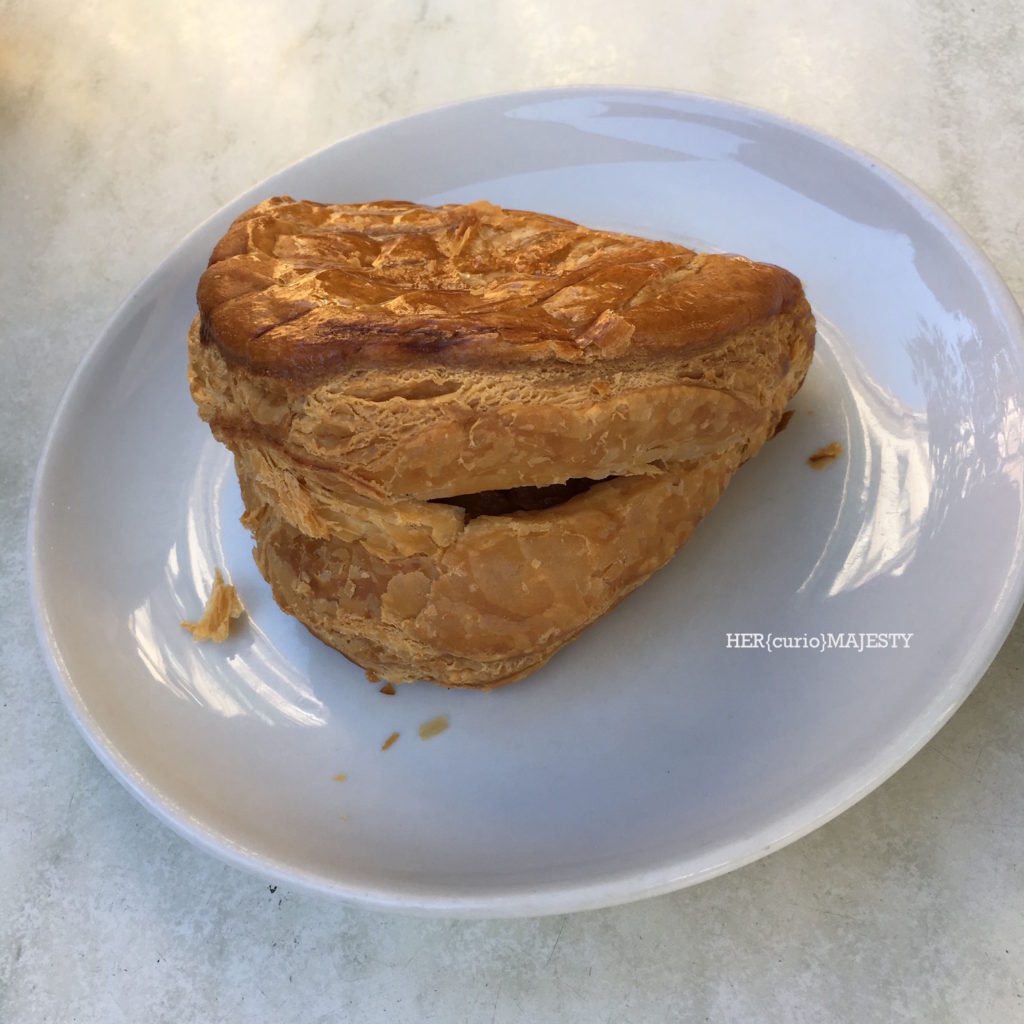 Apple pastry. Good for breakfast.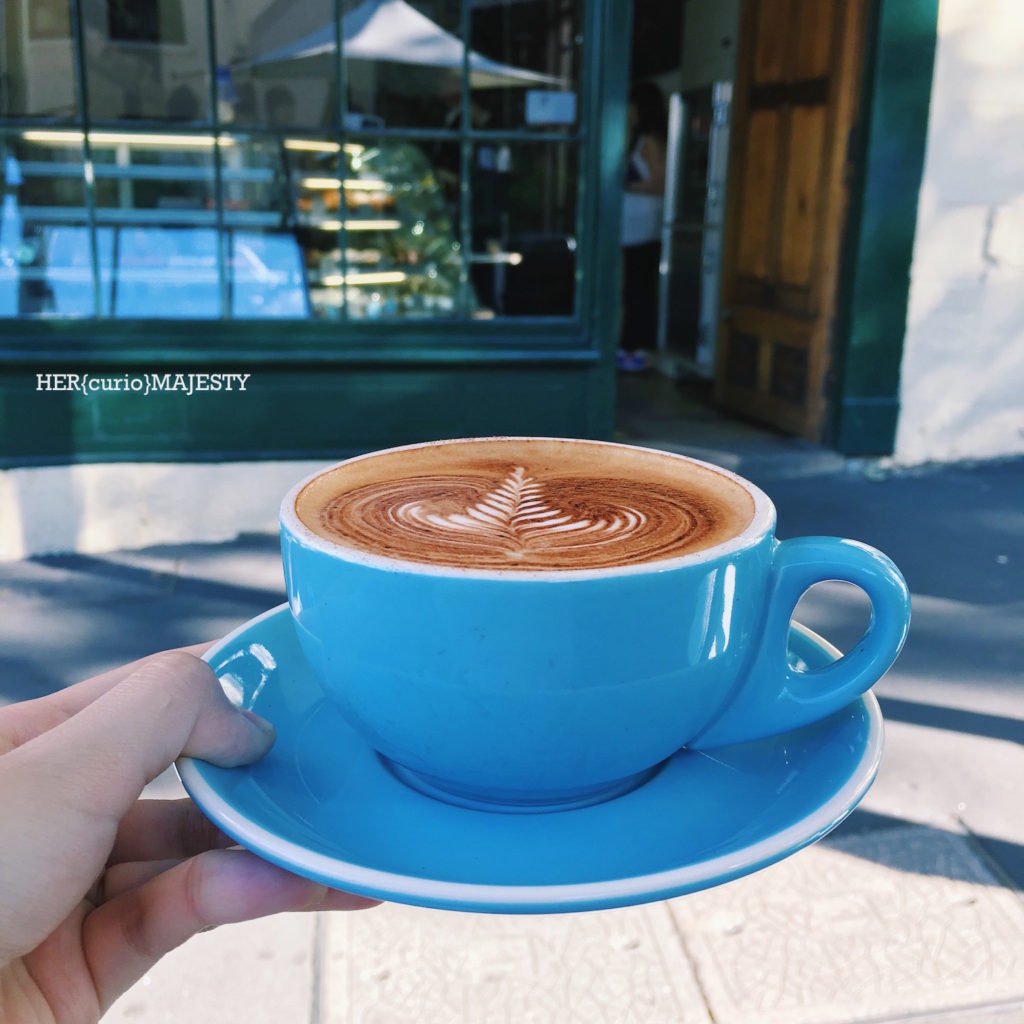 One of my friends work around here, getting coffee at la ren is one of his favourite things to do in the morning.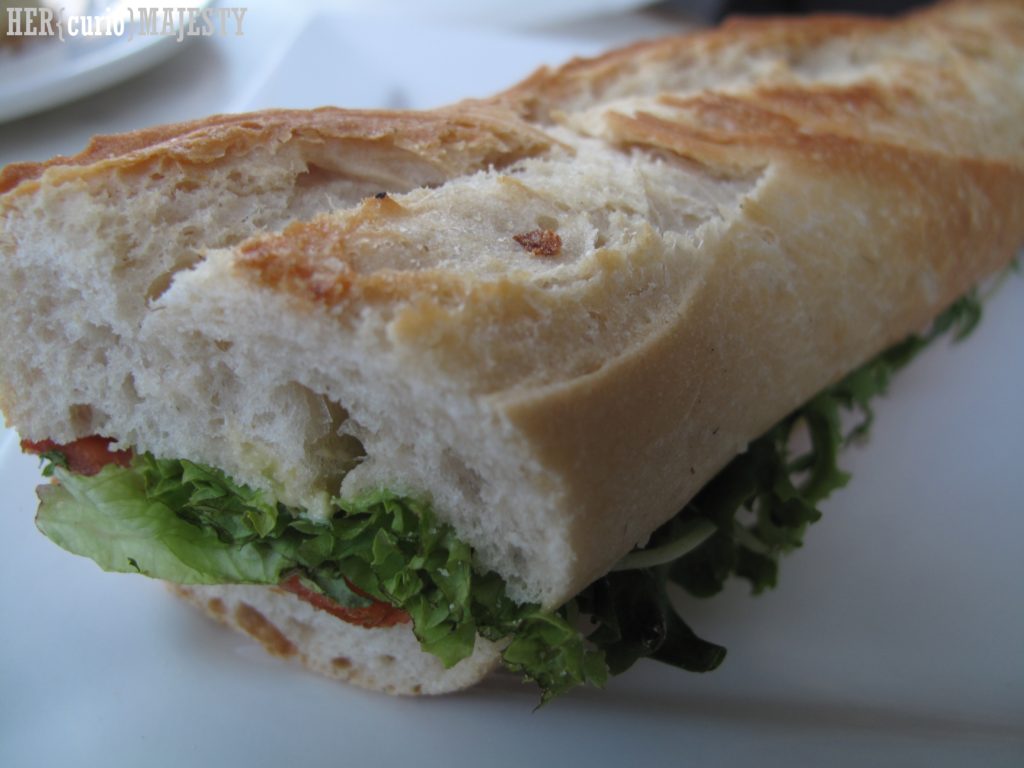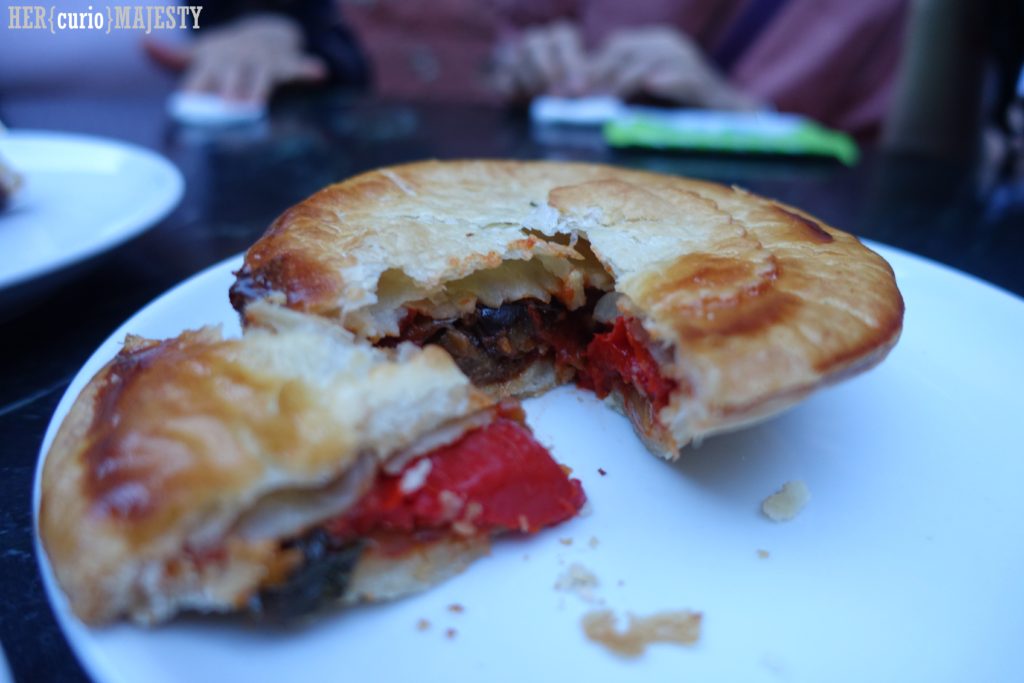 They also have some savoury items on the menu. However, I find that their savouries are not as outstanding as their sweets.
If you happen to be at the Rocks, swing by and have some cake! There is a large courtyard nestled at the back which makes the cafe perfect for an afternoon tea catch up or simply a place to read a book under the warm Aussie sunshine.
Other good food that you shouldn't miss near the Rocks
{La Renaissance}
Website: http://larenaissance.com.au/
Address (The Rocks): 47 Argyle Street The Rocks
Address (Waterloo): PYD Building, Shop 1, 197 Young Street Waterloo