[Photos taken between 2009-2014. Post written in January 2015]
One night, I saw a friend's Facebook photos of her posing with a blue Opera House…wait, BLUE? When did the Opera House change colours? I immediately Googled "Opera House different colour" and found out what it was all about on the Vivid Sydney website. Little people knew about the event, we just sat there looking at the Opera House changed colours, as if it was putting on a show just for the two of us. It was one of the most romantic nights that Mike and I had in the early days of our relationship.
That was in 2009, the year Vivid Sydney was inaugurated.
Since then, Vivid Sydney has become an annual event. The crowd it attracts has grown exponentially over the years and it is now one of the most iconic and festive Sydney events.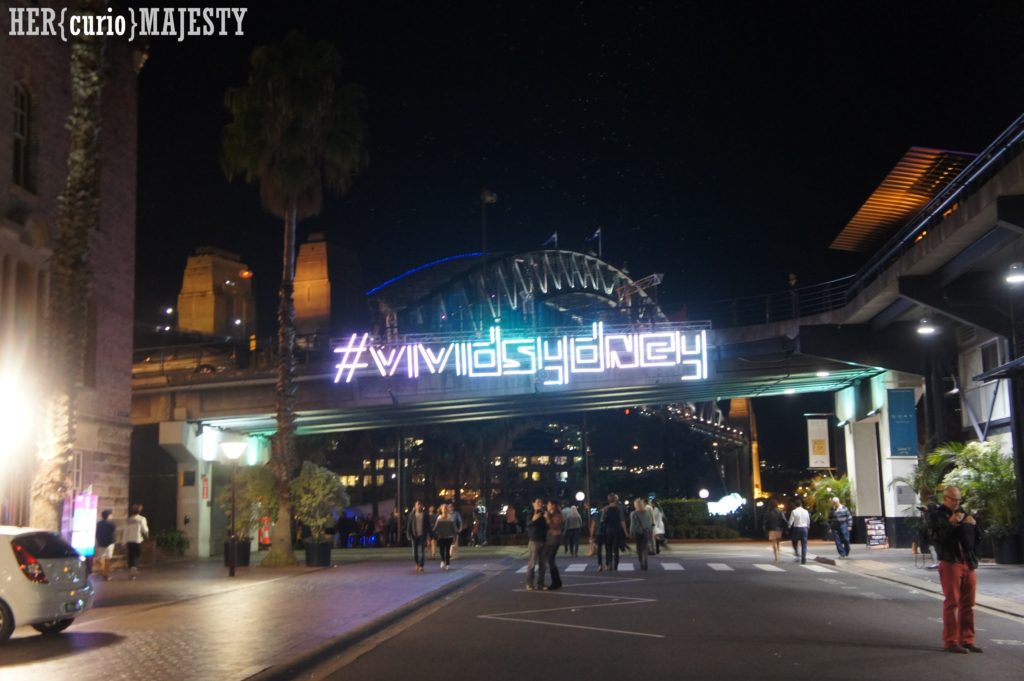 The 7 things you need to know about Vivid Sydney:
It's an annual event held in Sydney in mid/late-May (for around 2 weeks).
"Lighting of the Sails" is what they call the lights projected on the Opera House.
Circular Quay and The Rocks will be turned into a festival playground with illuminated art installations throughout.
Other parts of Sydney may also get involved (E.g. Parliament House, Darling Harbour and The Star from previous years).
Unfortunately, it's Sydney's rainy season – do pack an umbrella in your bag.
The light shows are free.
Official website: http://www.vividsydney.com/
Scroll down to see some photos that I have taken throughout the years:
Vivid Sydney 2014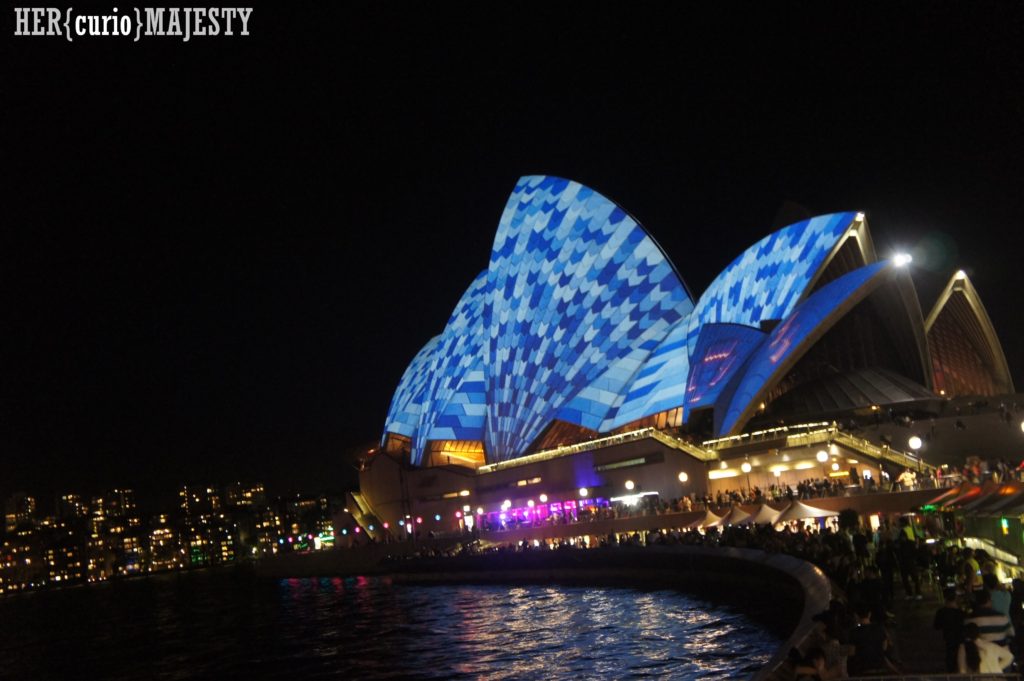 Lighting of the Sails is definitely my favourite. The projection has improved dramatically since 2009 – it used to be a static projection that changes every several minutes; now the lights dance and interact with the music playing along the Opera House footpath.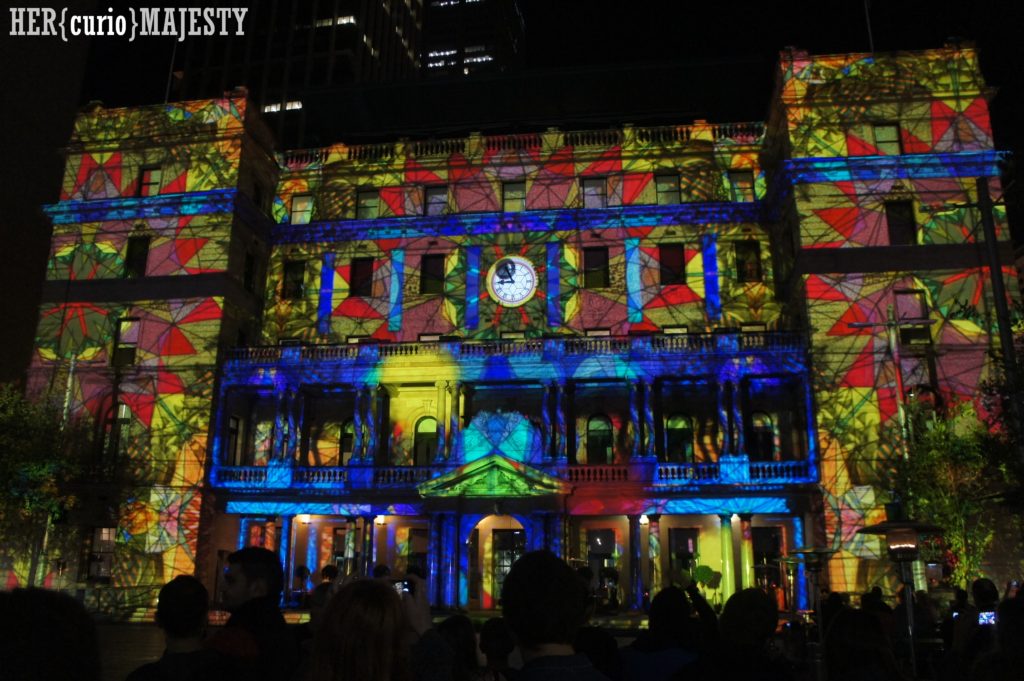 The Custom House light show has been a crowd-pleaser for its engaging and interactive colours. It's almost as if the Custom House is alive!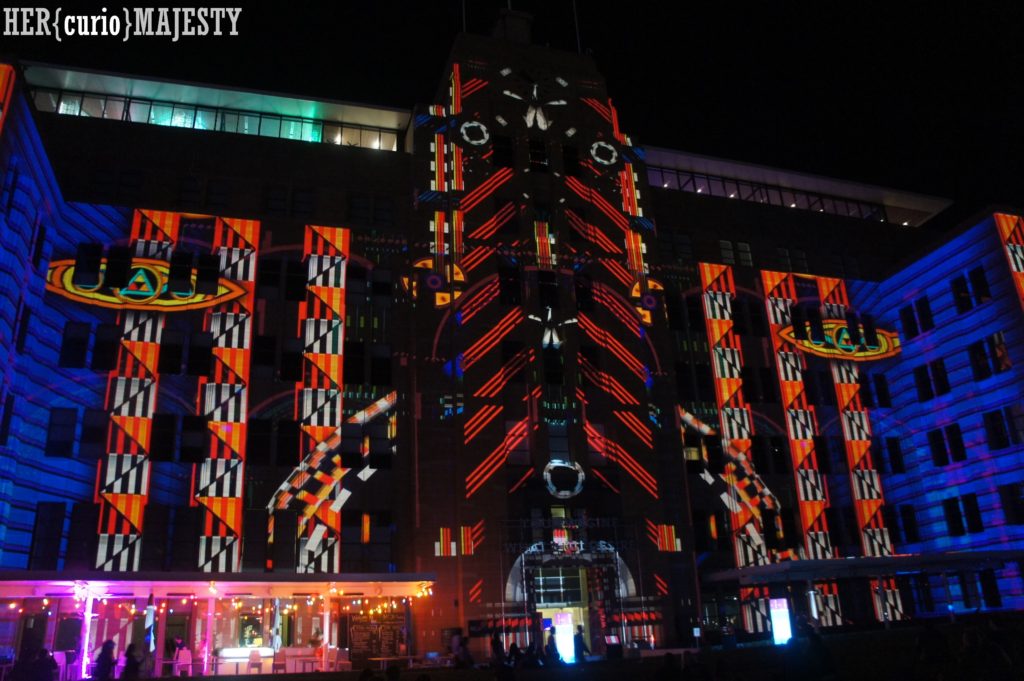 The Museum of Contemporary Art.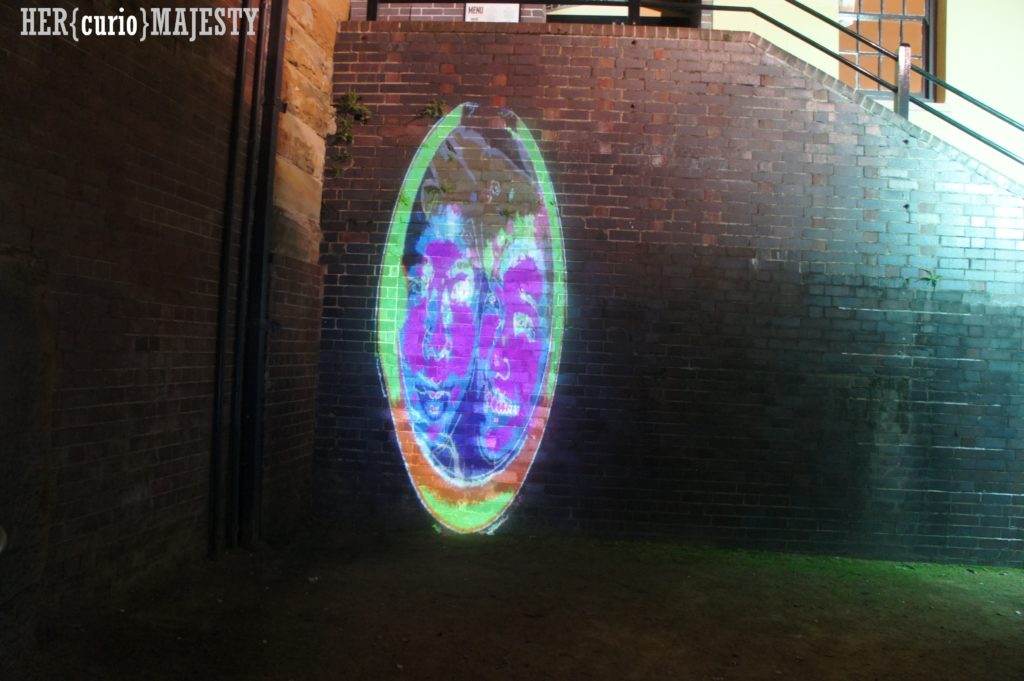 A fun installation at the Rocks. Can you tell who the muses are? Hehe, yep it's a projection of our photo being made into a light graffiti!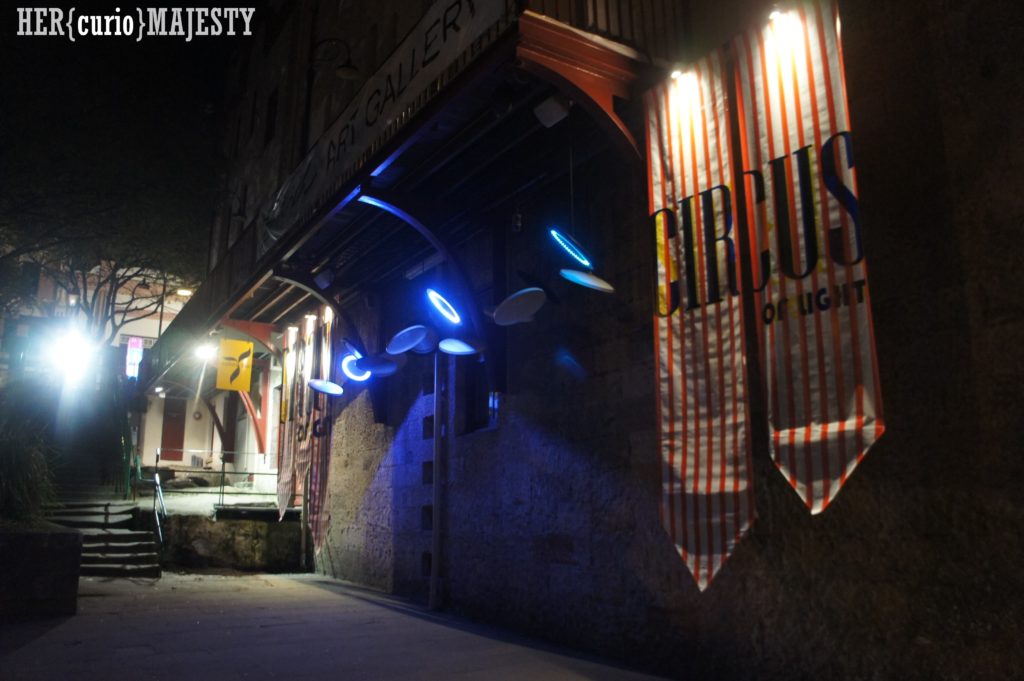 Vivid Sydney 2011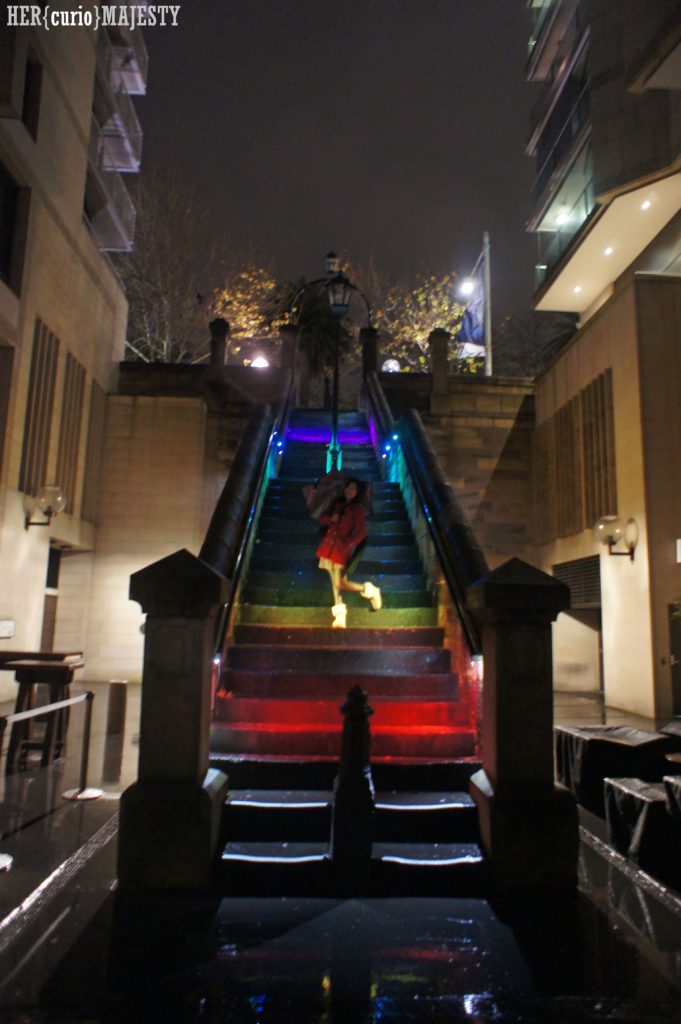 Rainbow stairs.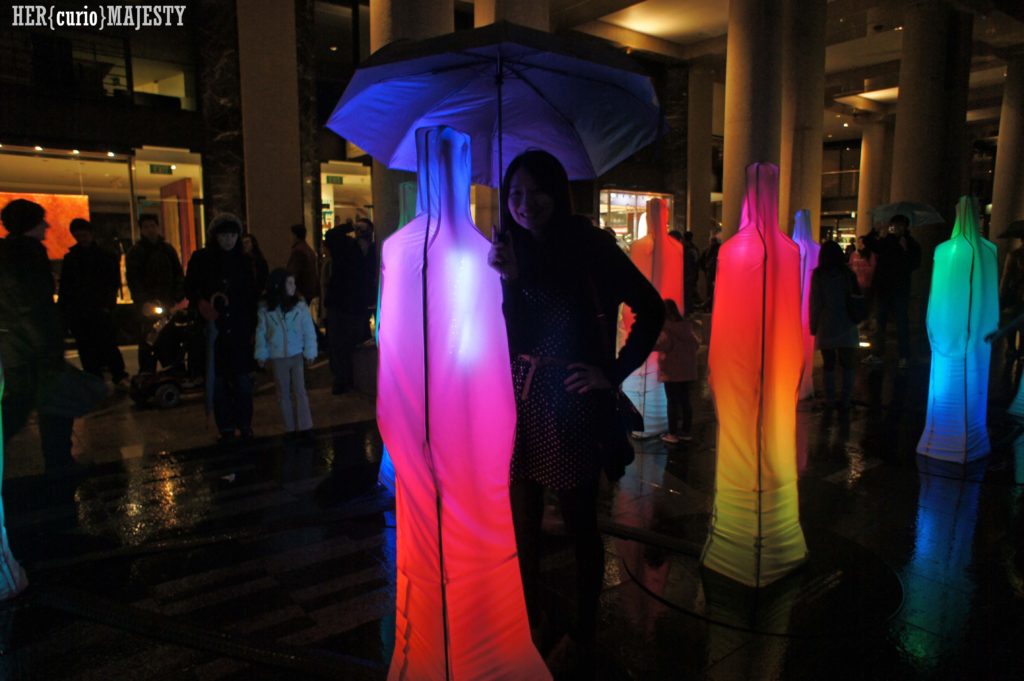 Jen sharing an umbrella with the lighting man.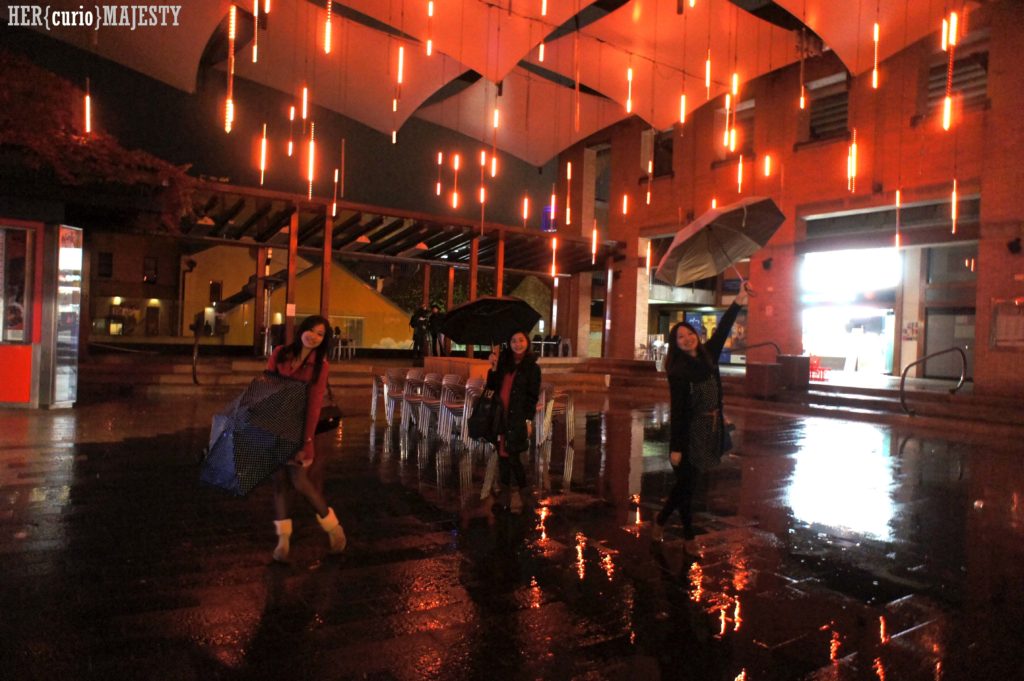 Rain, rain, go away, L-E-J wants to play.
Vivid Sydney 2010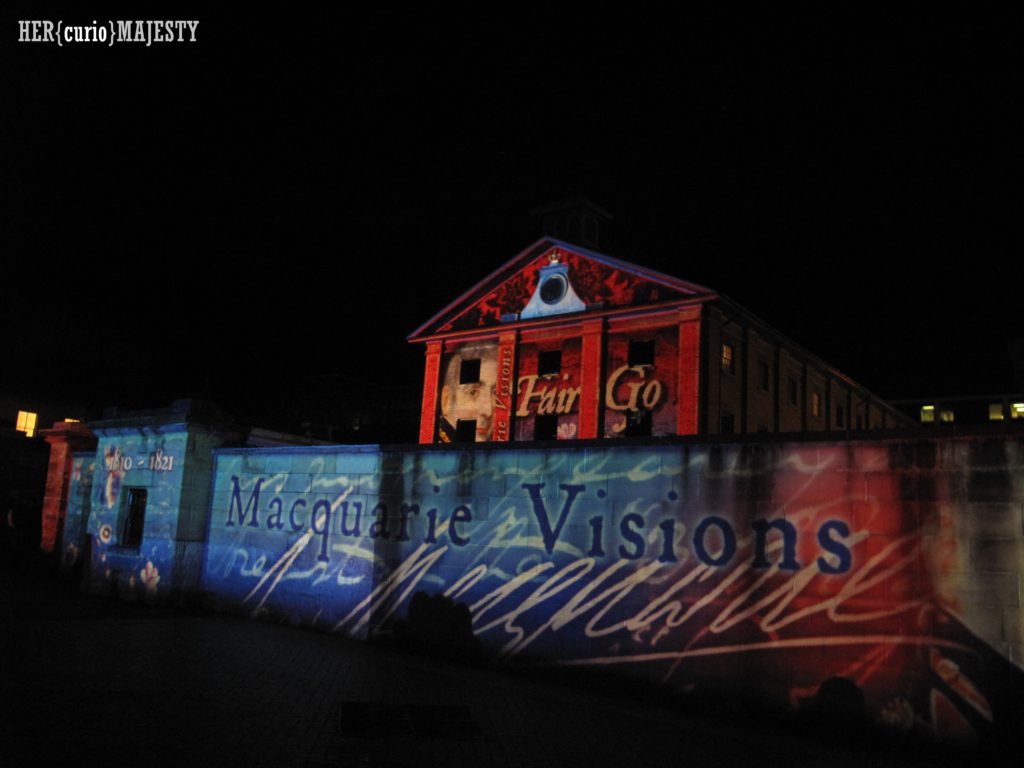 Parliament House.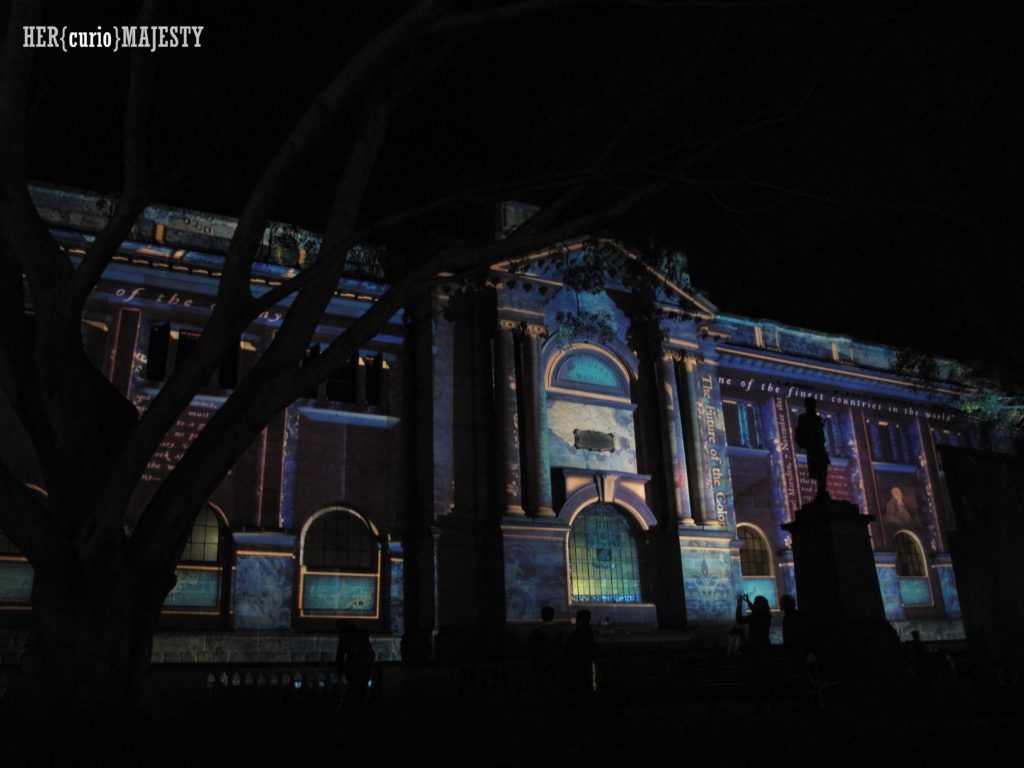 More like haunted house…?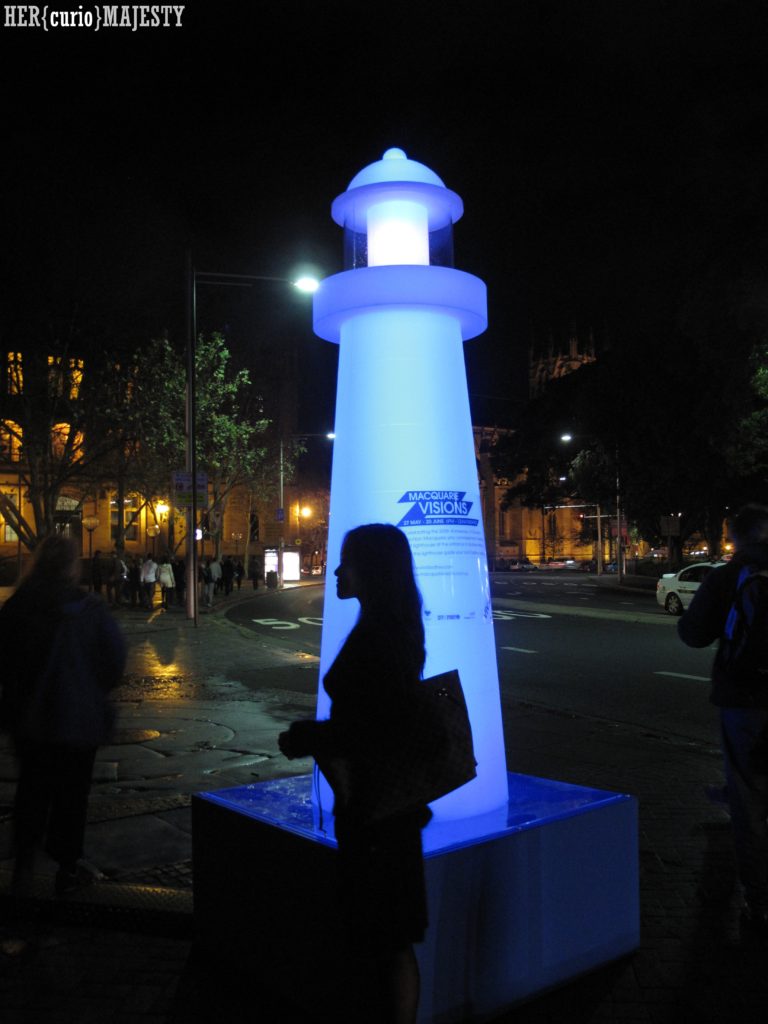 Light house was the theme for that year.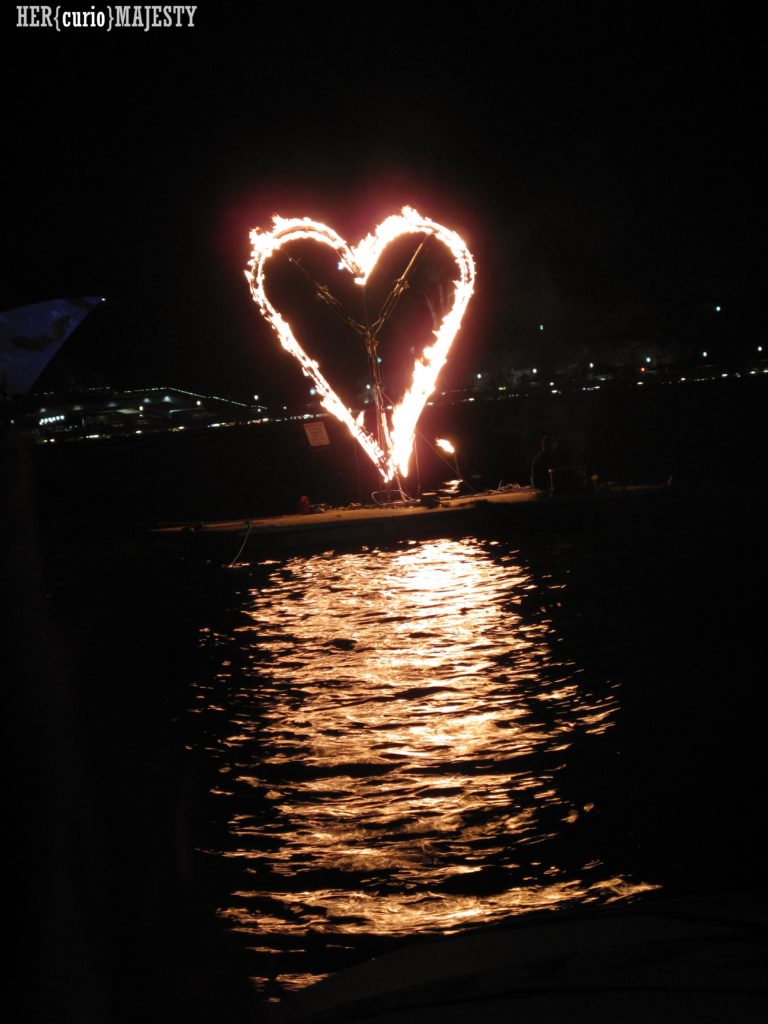 <3
There are usually music and street performances in the Vivid Sydney program too.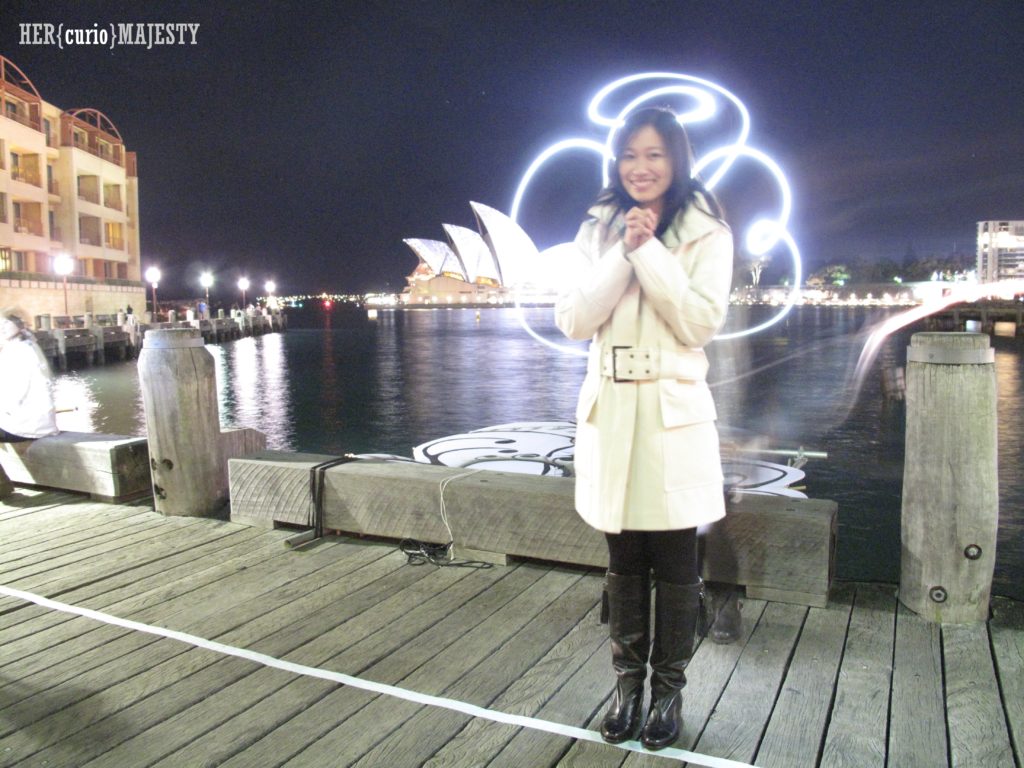 They handed out free torch that year, so we all had fun doing light paintings and making our own "Vivid Sydney" memories.
The trick to taking these light painting photos is to use a slow shutter on your camera, stand still, and ask your friend to draw in the air with a torch (or a bright phone screen). A cheat is to turn on the fireworks mode in your compact camera, and you will get a similar result.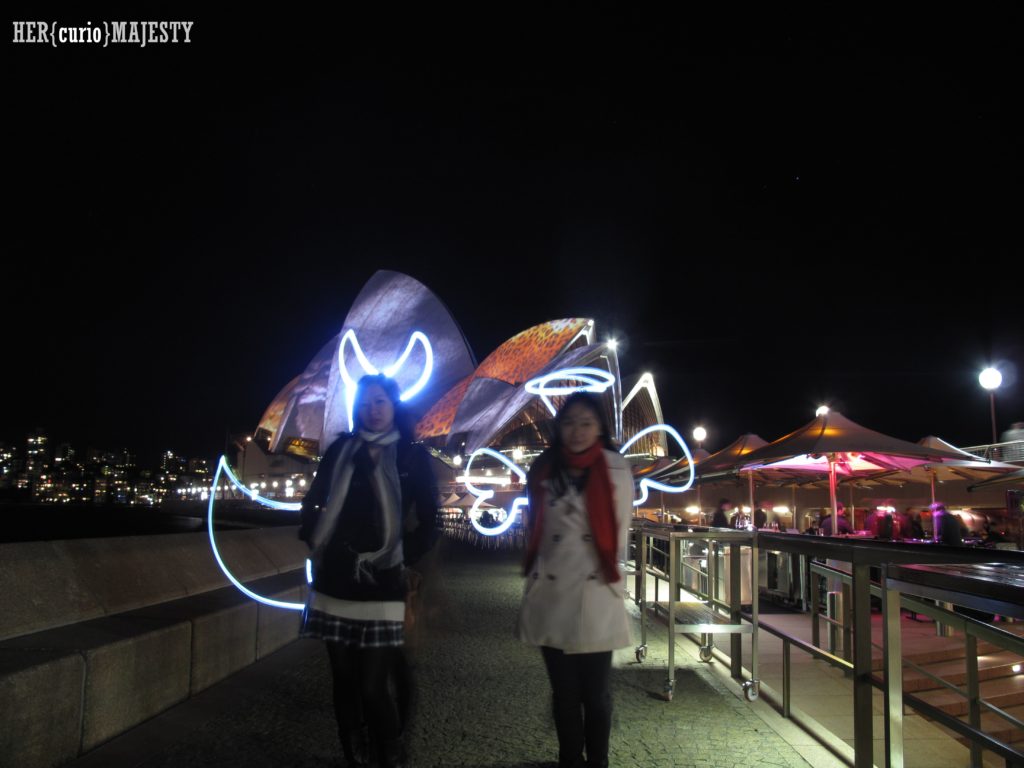 Angel & Demon.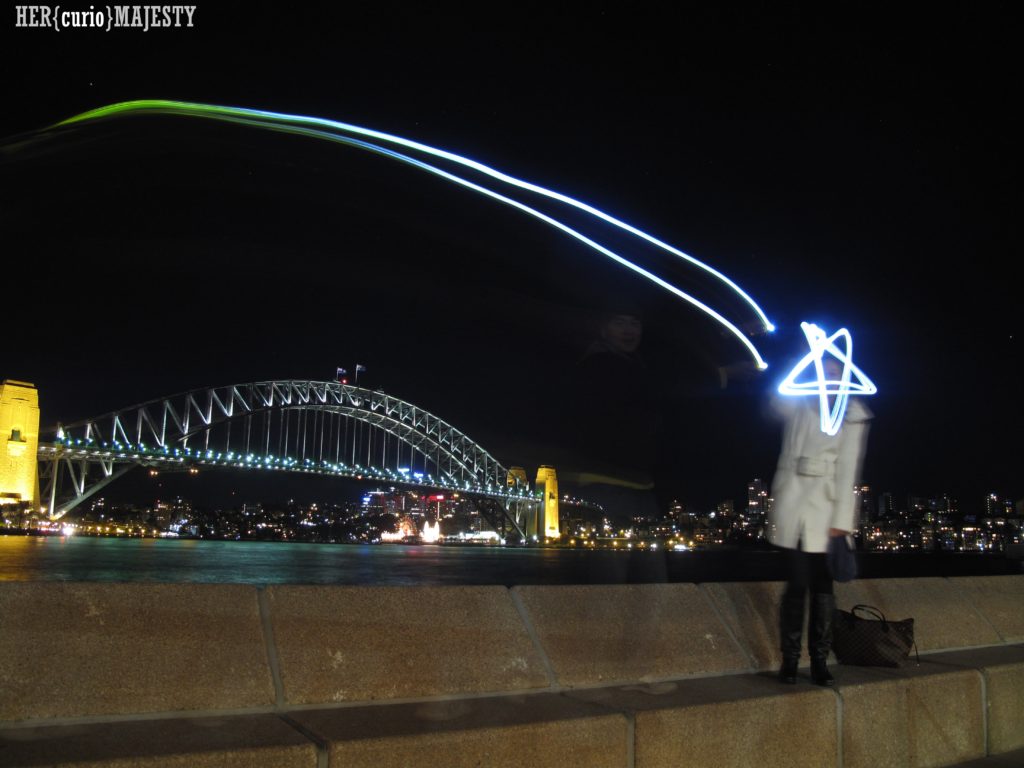 Look, a shooting star!
Vivid Sydney 2009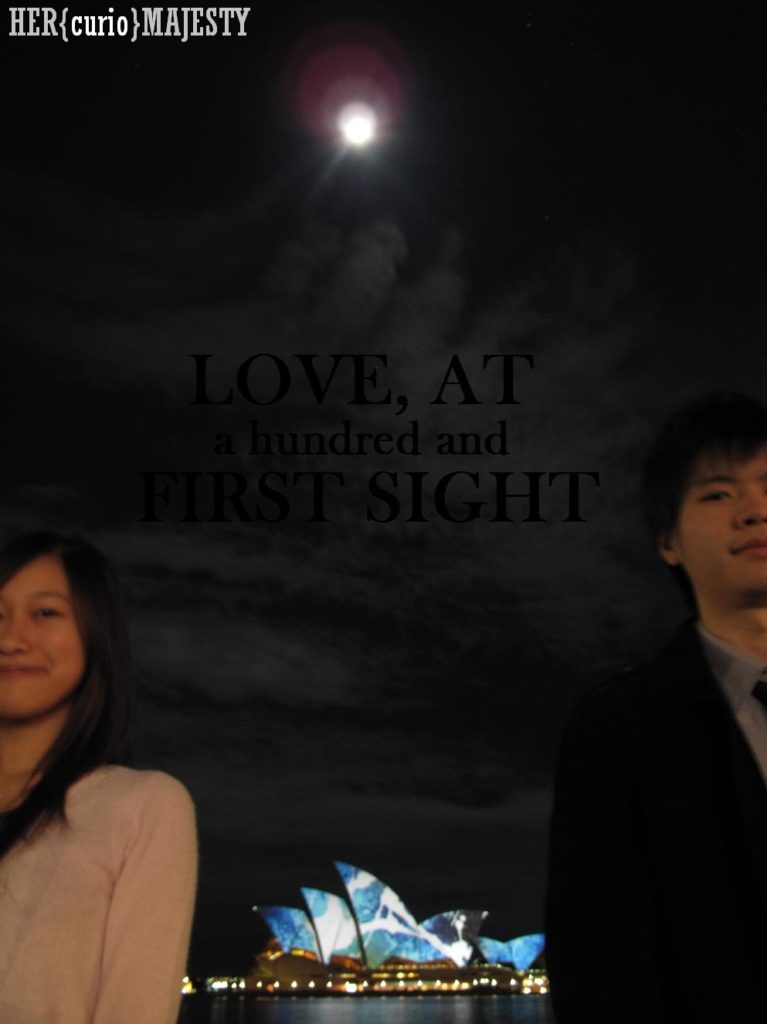 My caption for this artsy photo at the time was: "Love, at a-hundred-and-first sight".
Xoxo.