Watson Bay has a lot to offer other than the famous fish'n'chips at Doyles and the history and sorrow of The Gap. If you are visiting Sydney for the second time and have an afternoon to spare, take a ferry to Watson Bay and start exploring this charming harbourside suburb.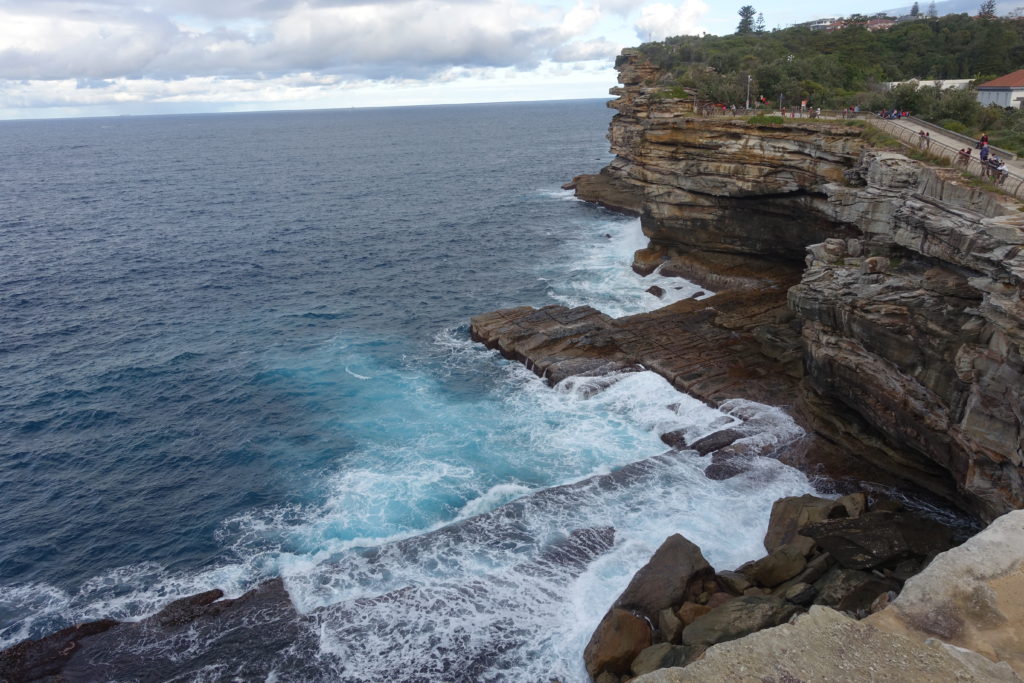 We started our walk from The Gap (it was as magnificent as always) and walked along the South Head Heritage Trail. The South Head Heritage Trail is an easy and short loop track easily accessible from the Watson Bay Wharf.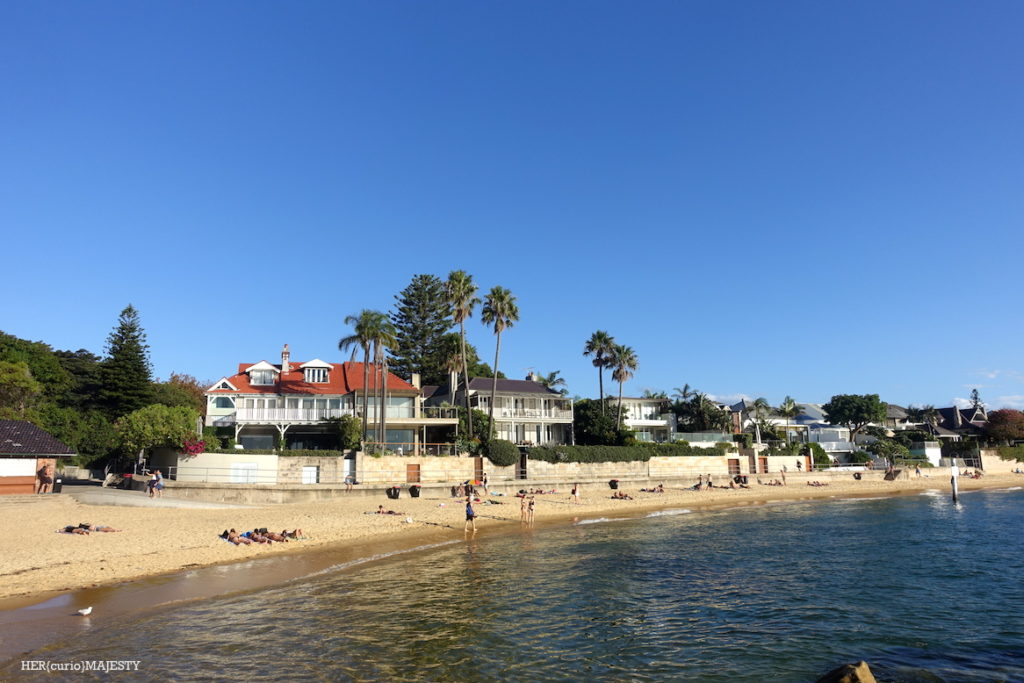 The Western side of the walk took us through a row of residential buildings before we got to Camp Cove, a small and lovely beach away from the hustle bustle of the Watson Bay Wharf.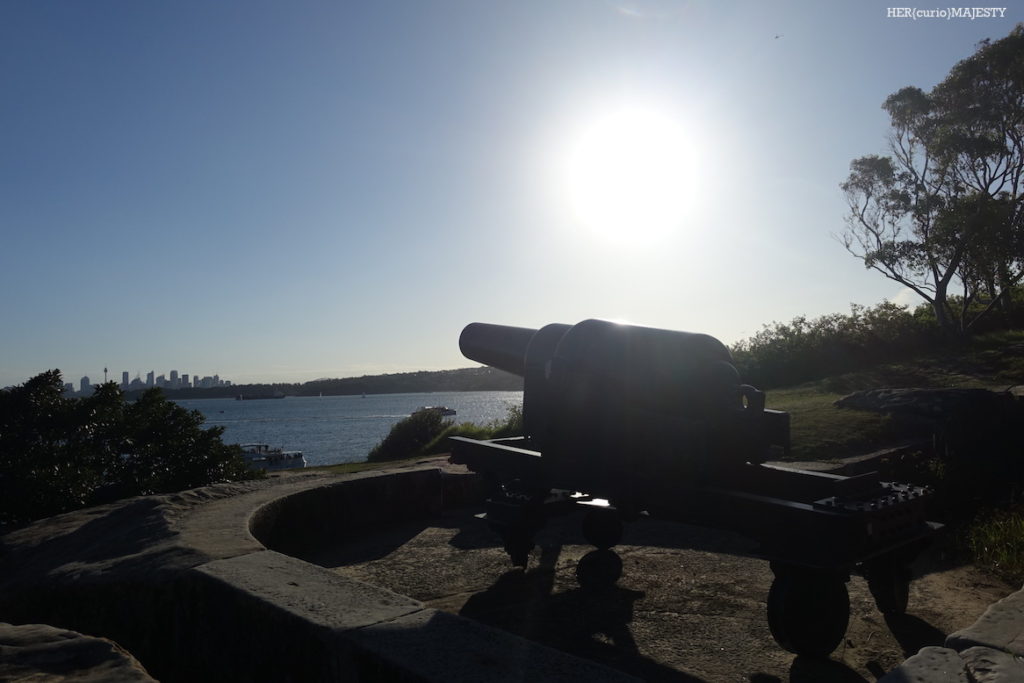 After passing this cannon, you are not far from one of the most unique sights of Watson Bay – The Lady Bay Beach.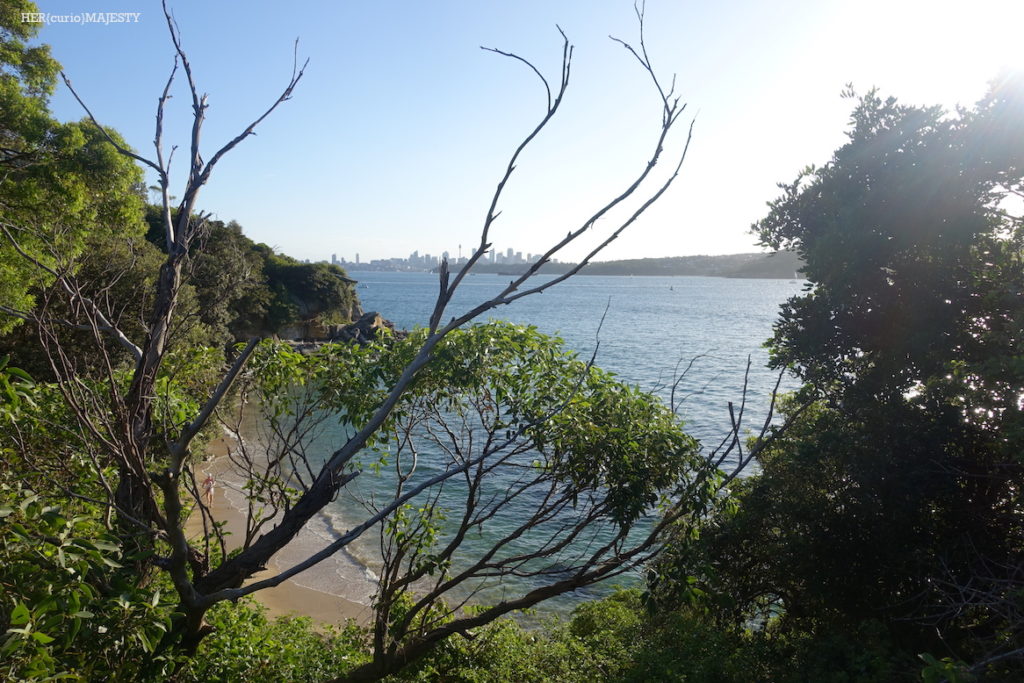 You probably can't tell from this photo, because I blurred out the sensitive part of the man walking towards us on the beach, but…Was he not wearing any clothes? That's right, the Lady Bay Beach is one of the only three legally designated nude bathing areas in the Sydney Harbour. Here, clothing is optional.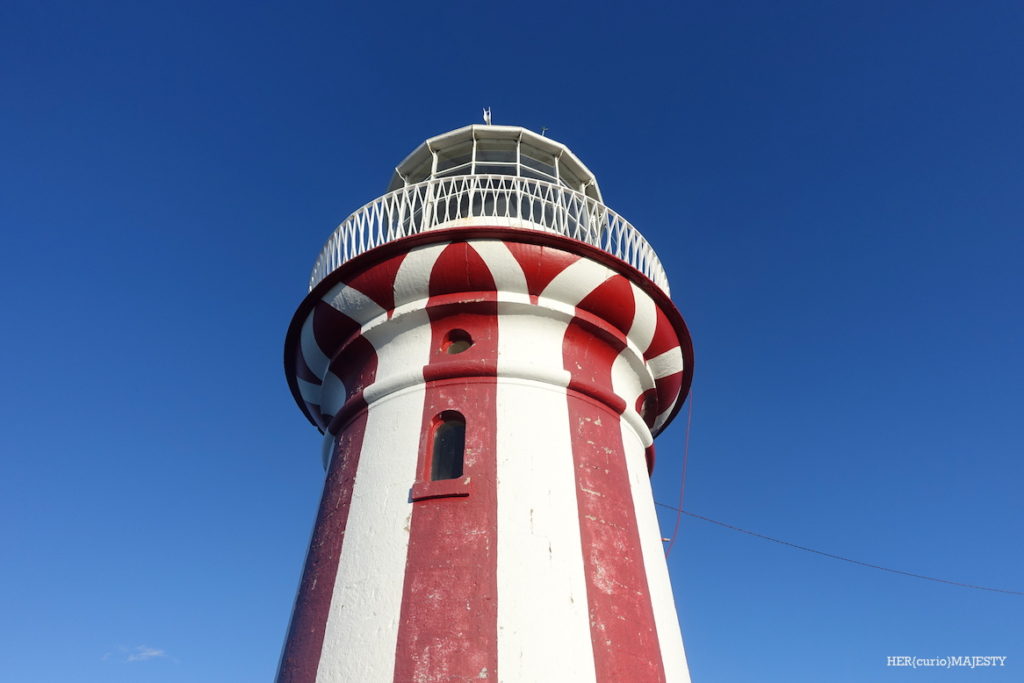 Another gem of Watson Bay is the iconic red and white striped Hornby Lighthouse at South Head. Hornby Lighthouse was built in 1858, which was the third lighthouse to be built in NSW.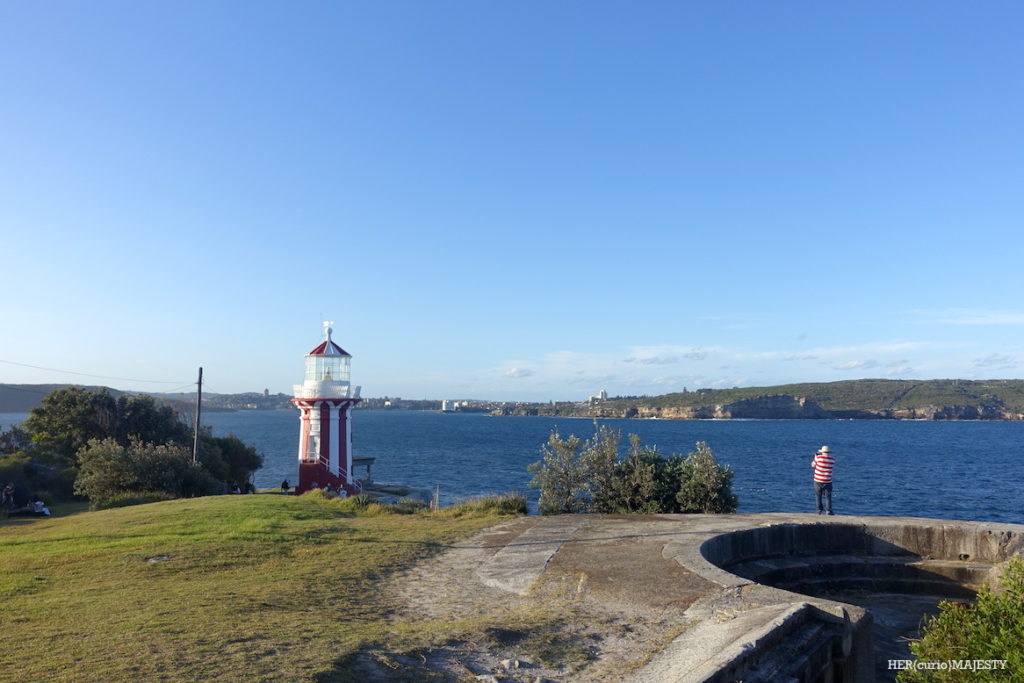 That guy must be Hornby Lighthouse's biggest fan – he's wearing a matching T-shirt!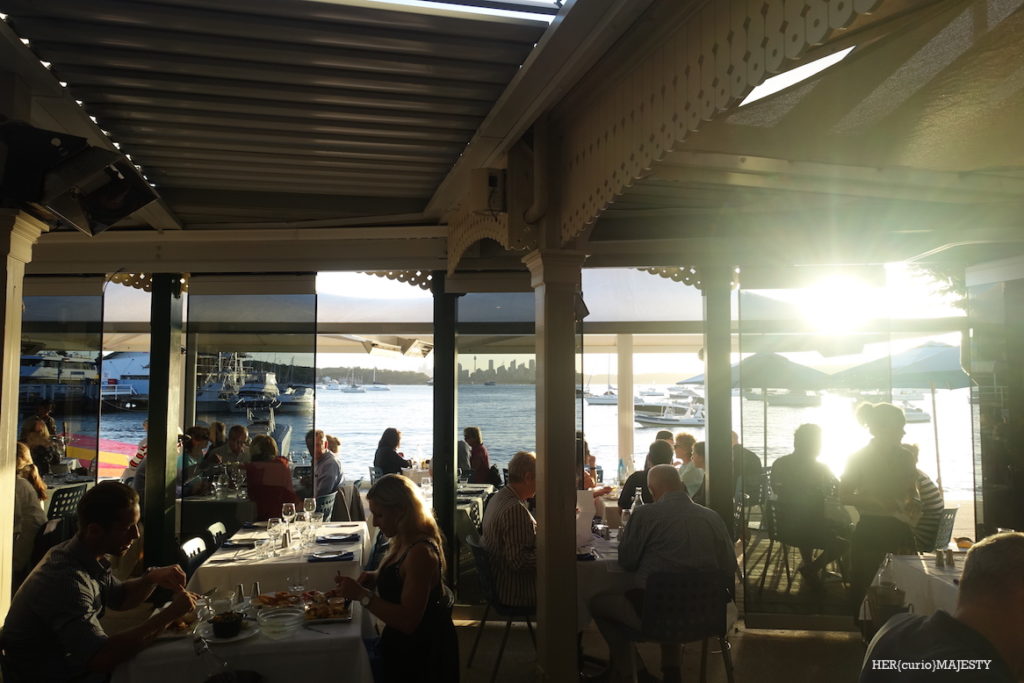 After the walk, be sure to reward yourself with a glass of white wine or a cold beer at Doyles on the Beach.
We spoiled ourselves with dinner at Dolyes on the Beach, too. The price was dear, but dinning in the heritage building and watching the beautiful Sydney sunset was a luxury in itself.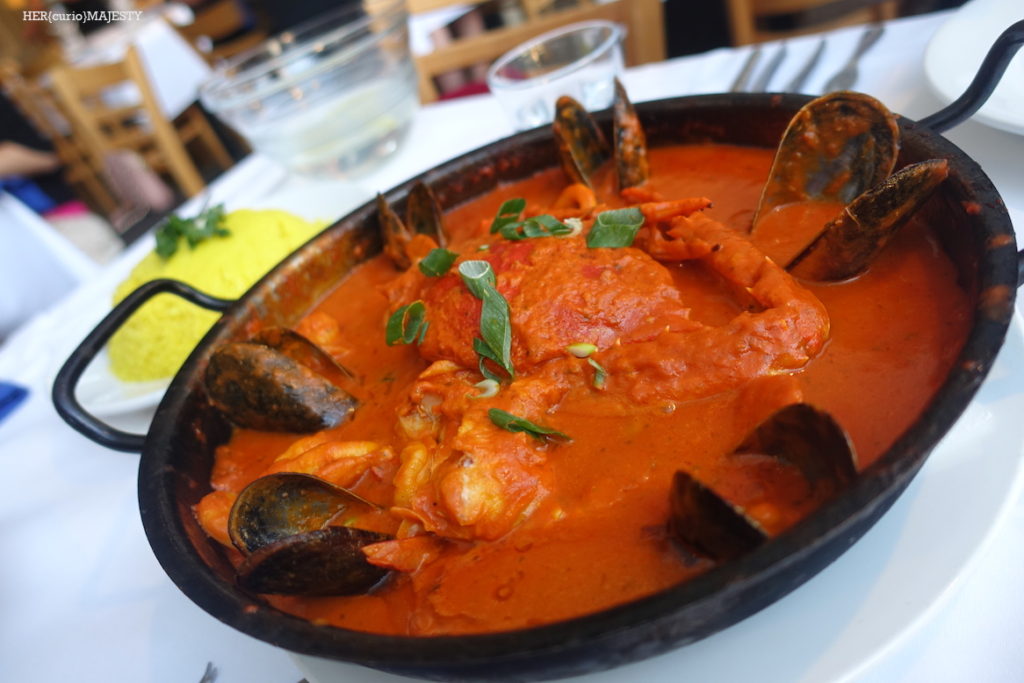 Seafood paella. Loved it.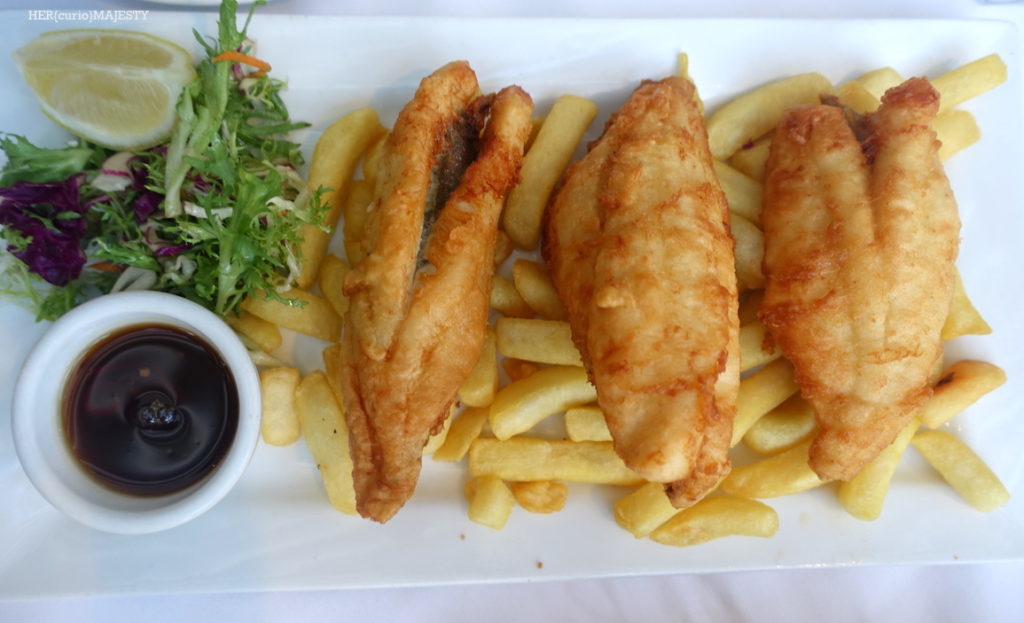 We gave the fish'n'chips at Doyles another shot despite our terrible experience at Doyles at the Wharf. We were surprised by the huge difference in quality. Now, this is the kind of fish'n'chips that is worth the extra calories.
{Doyles at the Beach}
Website: http://www.doyles.com.au/12199+0+doyles-on-the-beach.htm
Address: 11 Marine Parade, Watsons Bay, Sydney
More on Watson Bay