Diner en Blanc is the most fascinating and romantic event that I have ever been a part of.
It is an exclusive, by invitation only, picnic dinner party at a secret location where every participant dresses in all white. It originated in Paris in 1988 between a small group of friends and it has now become an international sensation.
In 2015, Diner en Blanc Sydney truly achieved the unthinkable by pulling off a spectacular sea of white in front of the iconic Sydney Opera House with 4000 DeB members.

How it Works
At the time of purchasing tickets, you will select a departing point where you meet up with your table leader on the day of the event. The Diner en Blanc website has some general information as to what to bring (table, chairs, food, battery operated candles, your finest china) and what not to bring (wine glasses, real candle). Your table leader will notify you of the meeting time just a few days before the event. Apart from that, everything else and most importantly, the location, will be kept completely secret.
Each ticket holder can bring one guest to the party.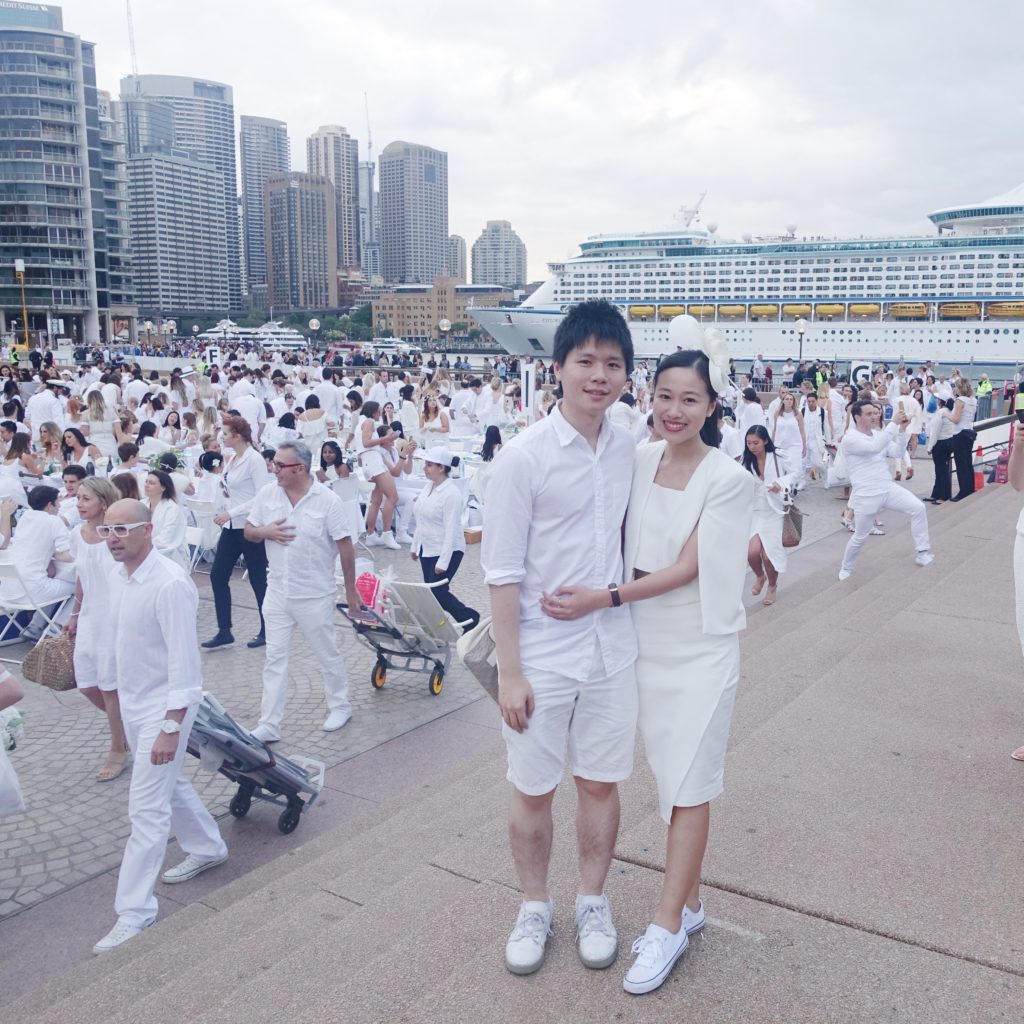 So, how do I get tickets Diner en Blanc?
Invitations are released in three phases in the following order:
Phase 1: Previous year's members. Each attending member gets to sponsor a friend and enter them into phase 2 ticketing.
Phase 2: Friends sponsored by Phase 1 members.
Phase 3: Everyone else on the waiting list.
Places are strictly limited. In 2015, 20,000 people registered on the waiting list and they were competing for the remaining 200 tickets!
How to become a member, you asked? The only way to become a member is to be successful in the phase 3 ticketing (or phase 2 ticketing, if you are lucky to have been sponsored by a member) so that you will receive a phase 1 invite next year.
I was lucky to have gotten through the ticketing system last year when I got my Phase 3 invite and attended the Centennial Park DeB. As a previous year's member, I received my phase 1 invite this year and became the first group of people that secured the 2015 Diner en Blanc Sydney tickets.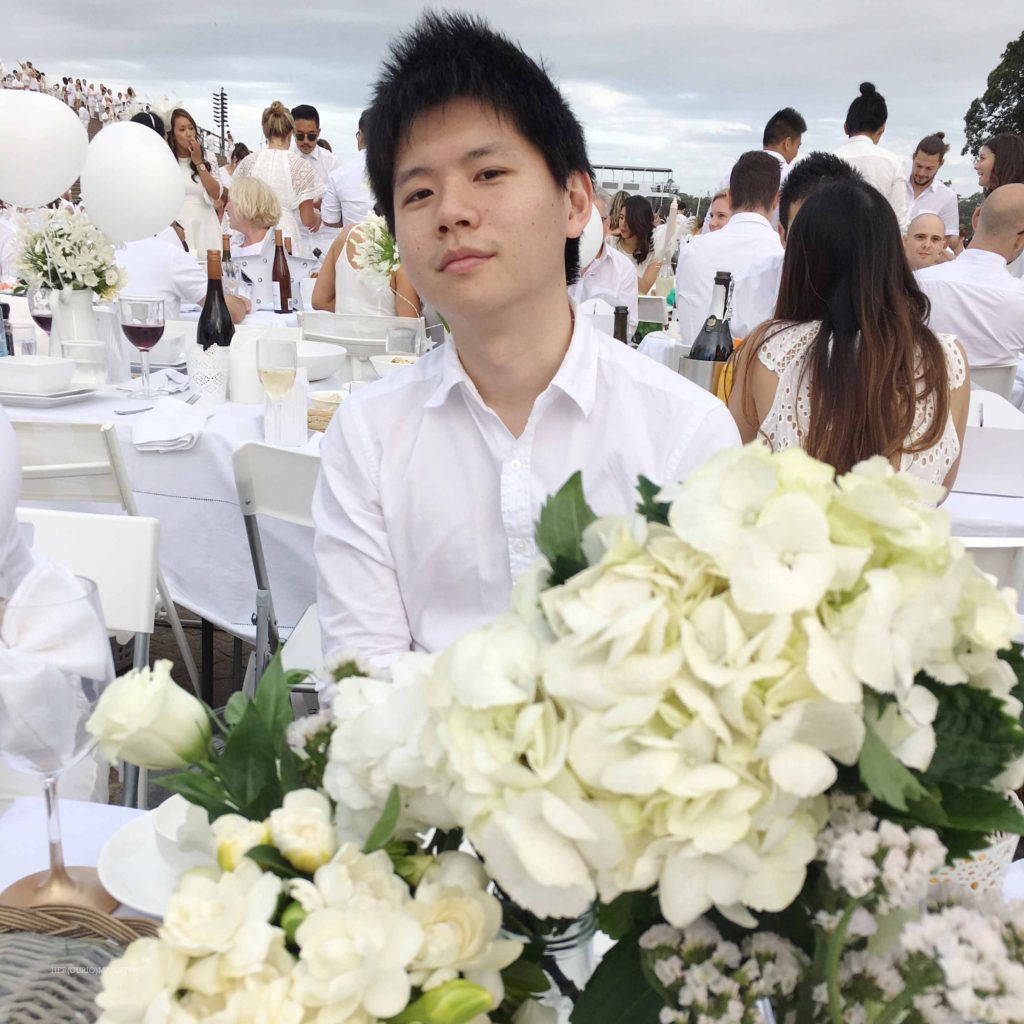 Compared to last year's departing points, I noticed that there were a lot more departing points in the city this year. Also, instead of "bus leaders" like what we had last year, most of the city leaders were called "pedestrian leaders" this year.
That's when we first thought the location must be somewhere in the city or not far away from it.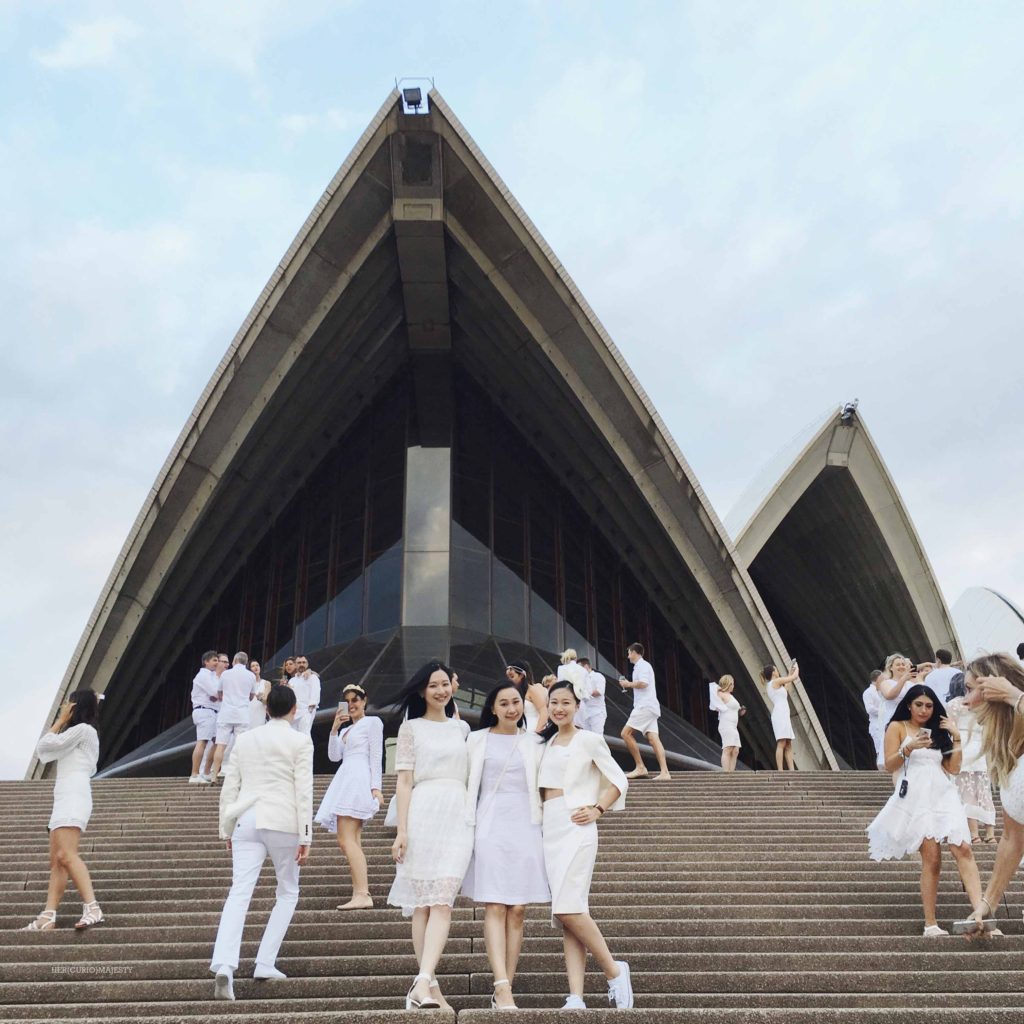 And then, two months or so before the event, DeB's official Facebook page announced that this year's location would be "Iconic Sydney at its absolute best".
Hmm.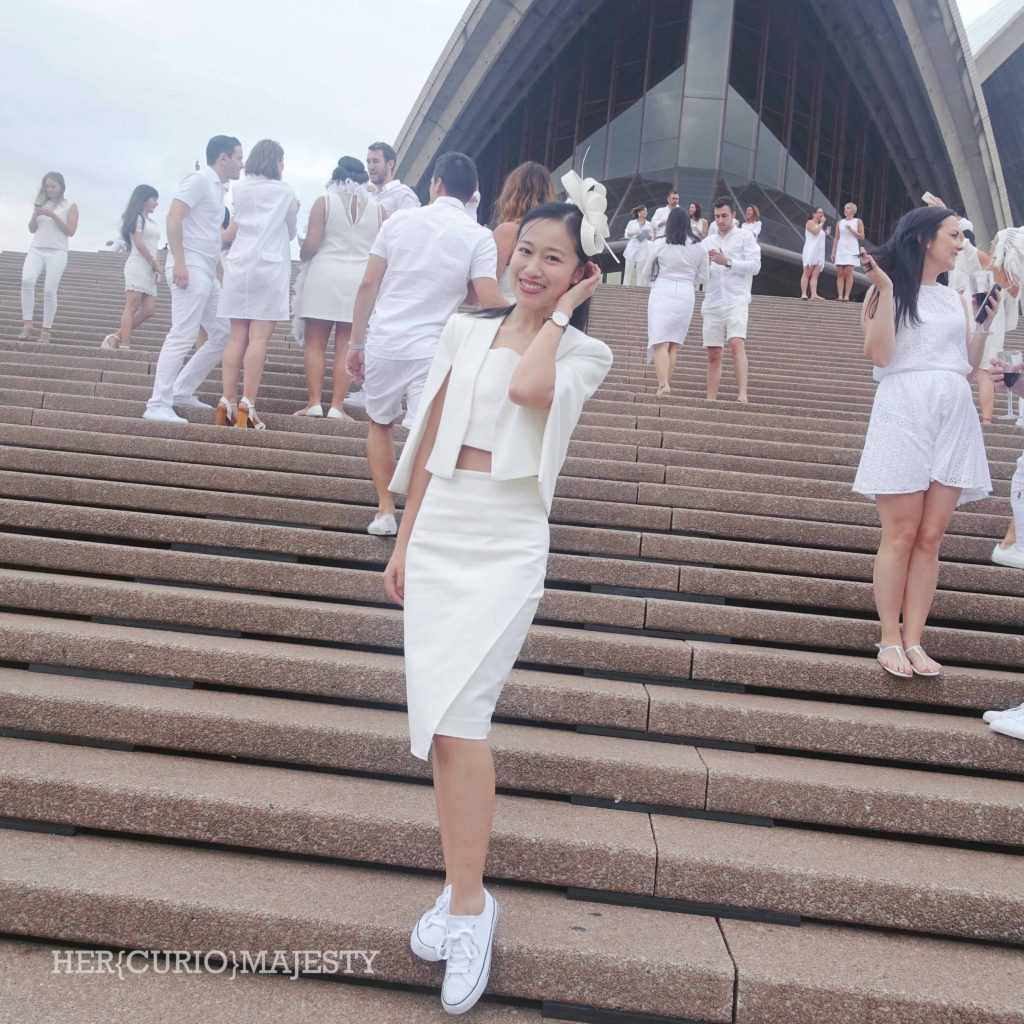 The Opera House was our first guess. But then we quickly brushed the idea off because we just could not imagine it being done.
I was ecstatic when it became clear that the Opera House really was our secret location. I felt truly privileged to be standing on the steps of the Opera House with 3999 other like-minded people at this VIP event.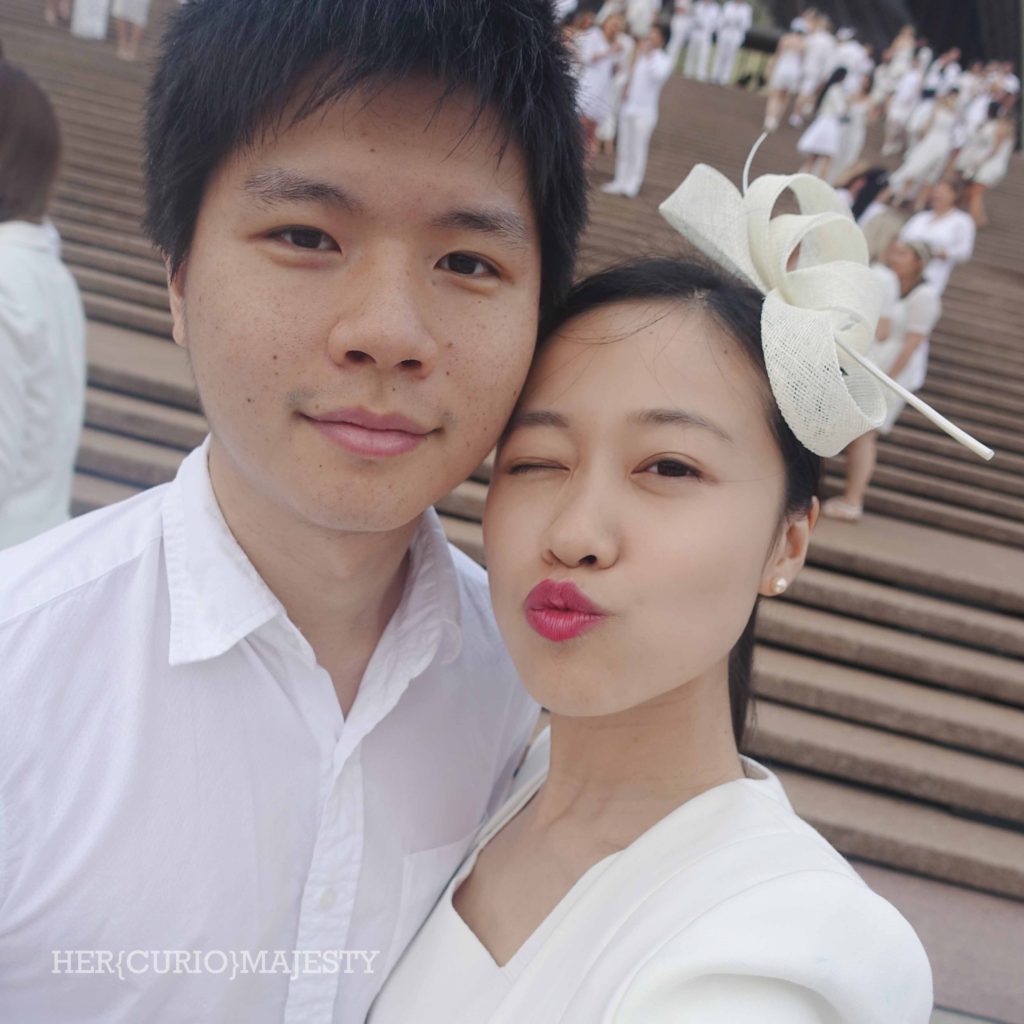 My cheeky DeB date.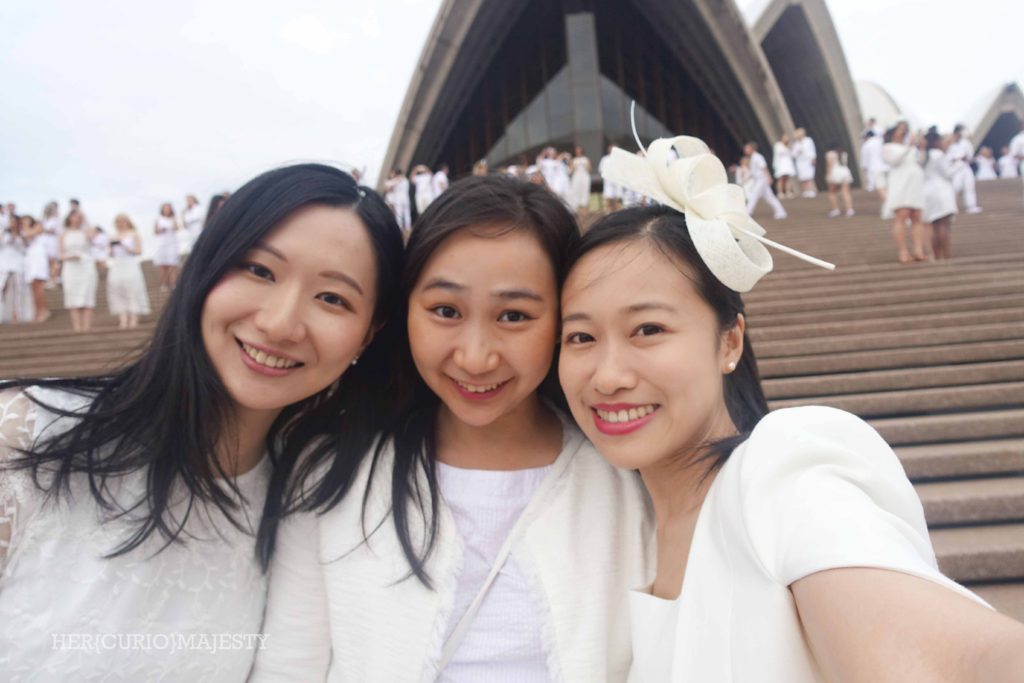 My DeB girlfriends.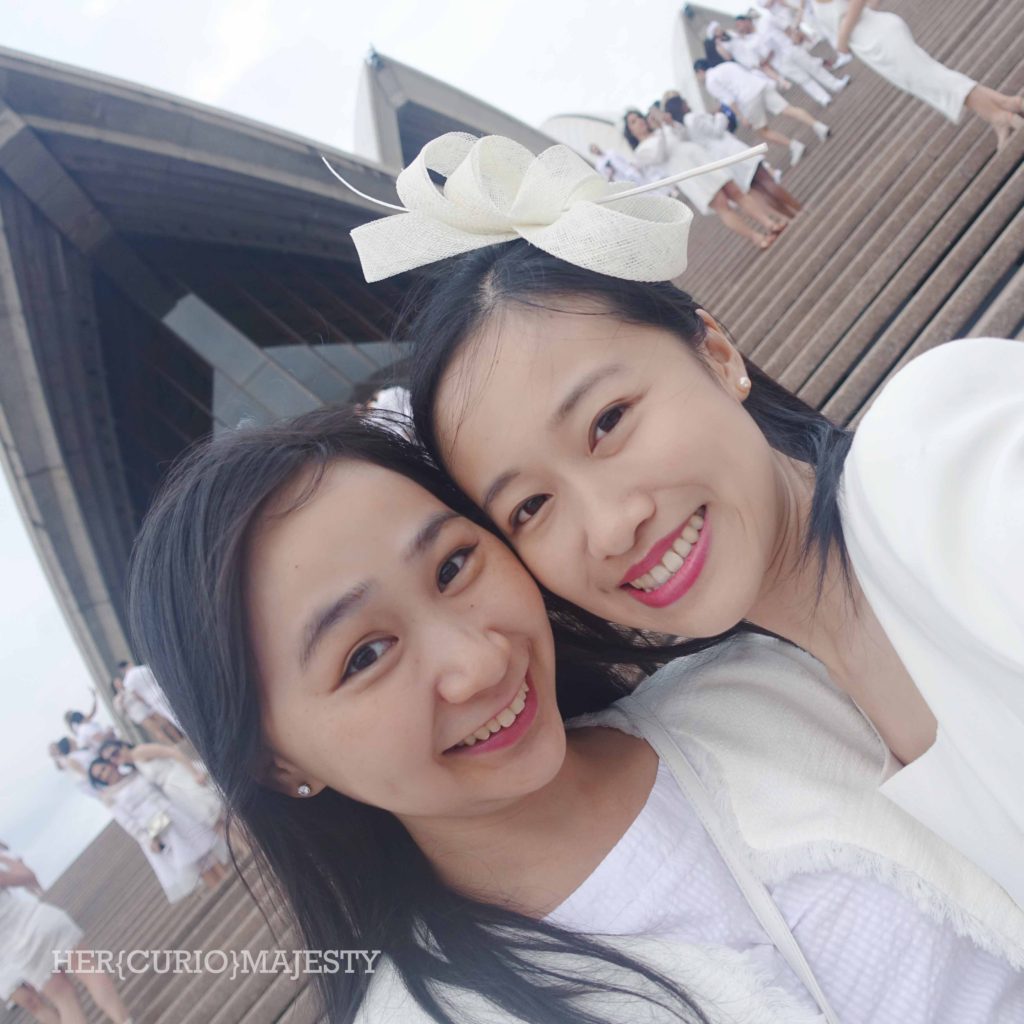 What do you do at Diner en Blanc?
The only official activities during the night were: napkin waving at 7pm and sparklers lighting at 8:30pm. The napkin waving signified the start of the dinner; and the sparklers singled the open of the dance floor. There was no announcement, we were told to keep an eye on the DJ and follow his lead.
We spent the rest of our night taking photos, admiring the view, drinking, dancing and having a great night with friends.
We got too excited taking photos around the venue and forgot to keep track of time. Instead of waving our napkins with everyone else, we captured the moment on the steps.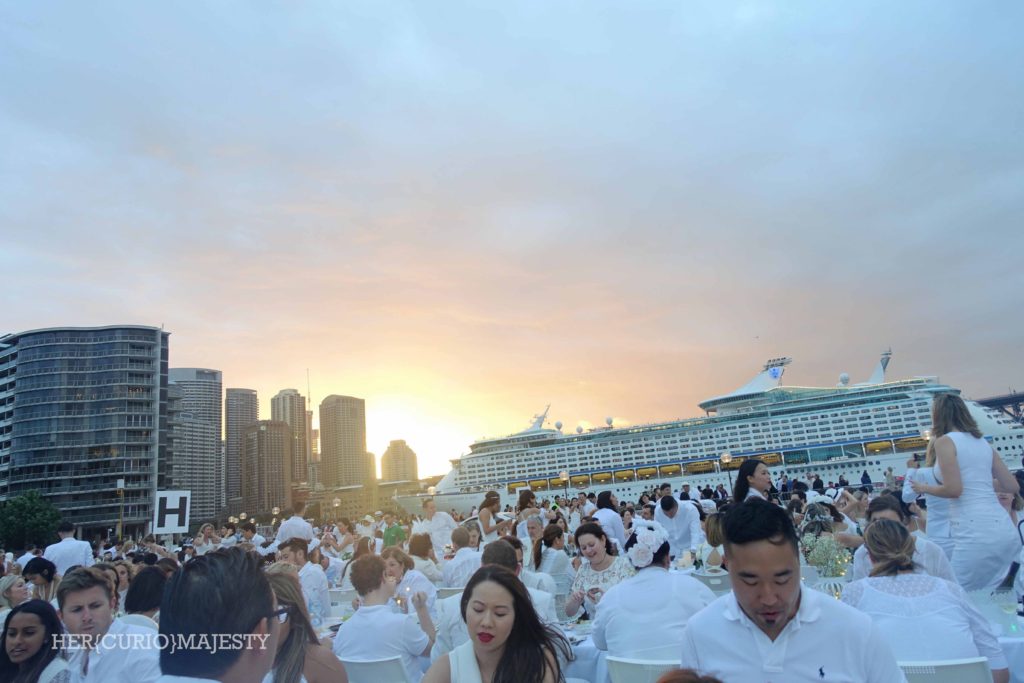 Is there food?
Nothing is sold on the day.
You can pre-order picnic hampers online from the organiser or bring your own food. You are not allowed to BYO alcohol, but you can also pre-order wine or champagne online.
The pre-ordered food and wine can be collected from the venue on the day.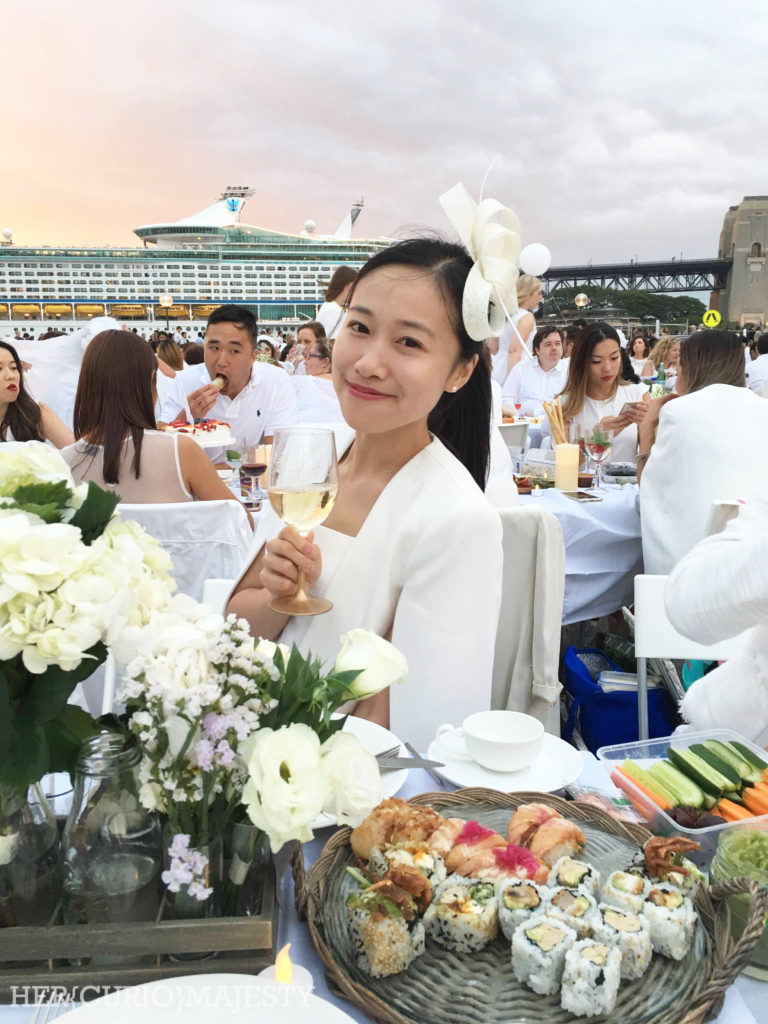 We chose to pack our own picnic. This year we brought sushi, dips, fruits and dessert. Nothing too fancy. Even though it is a picnic, the food really is not the main point anyway.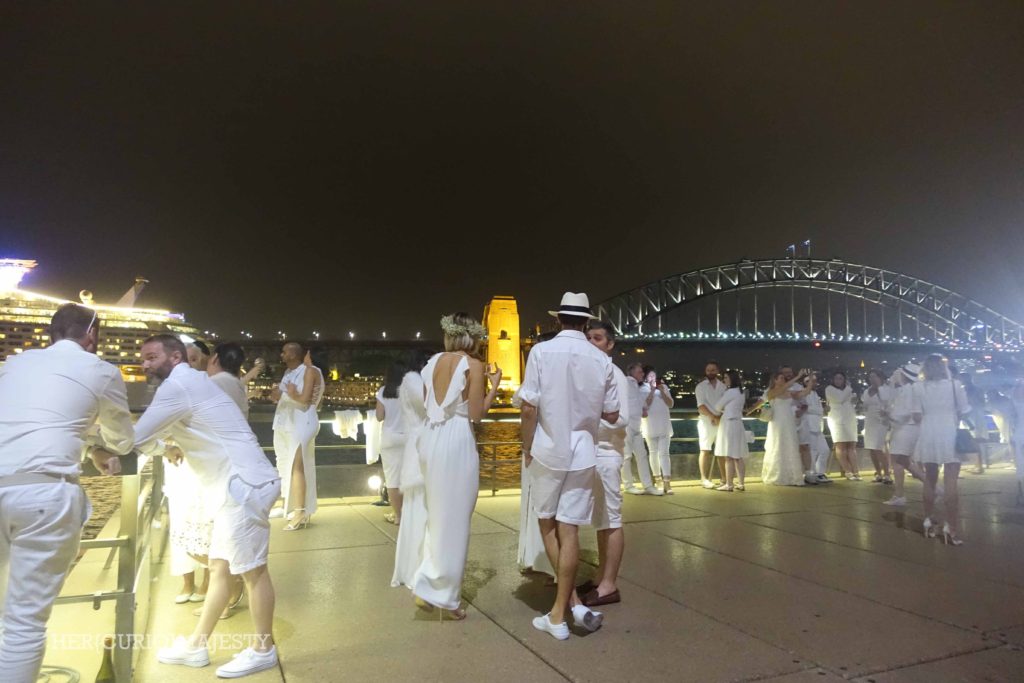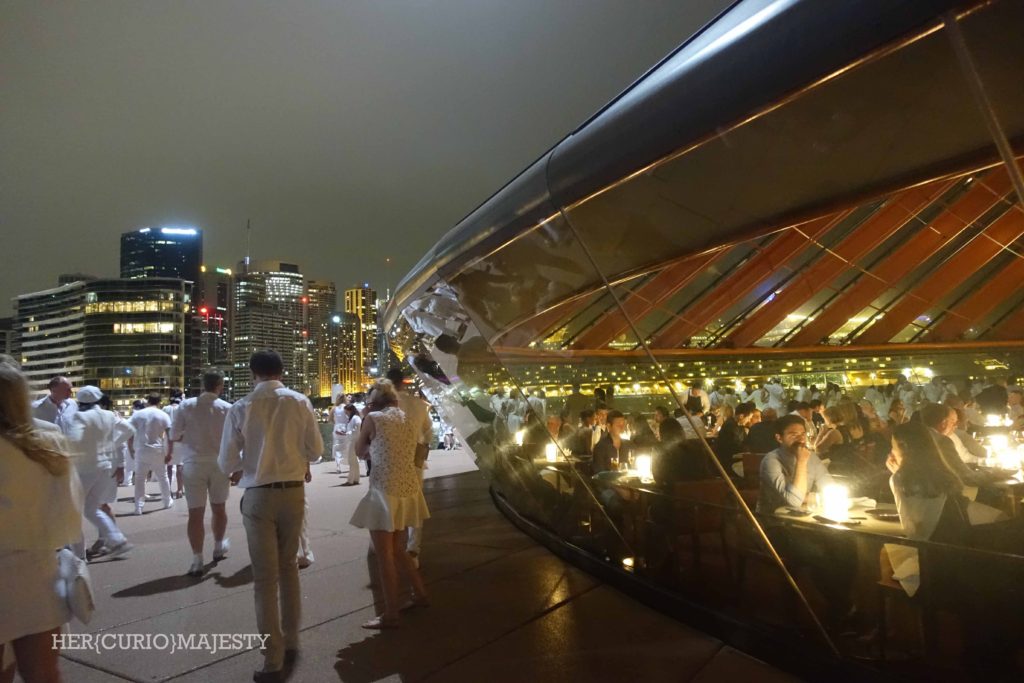 That awkward moment when you realise the party outside is more fun than your expensive dinner inside. Hehe.
At around 8:30pm, sparklers were handed down. This was my favourite part of the night – remember to bring a lighter!
Just magical.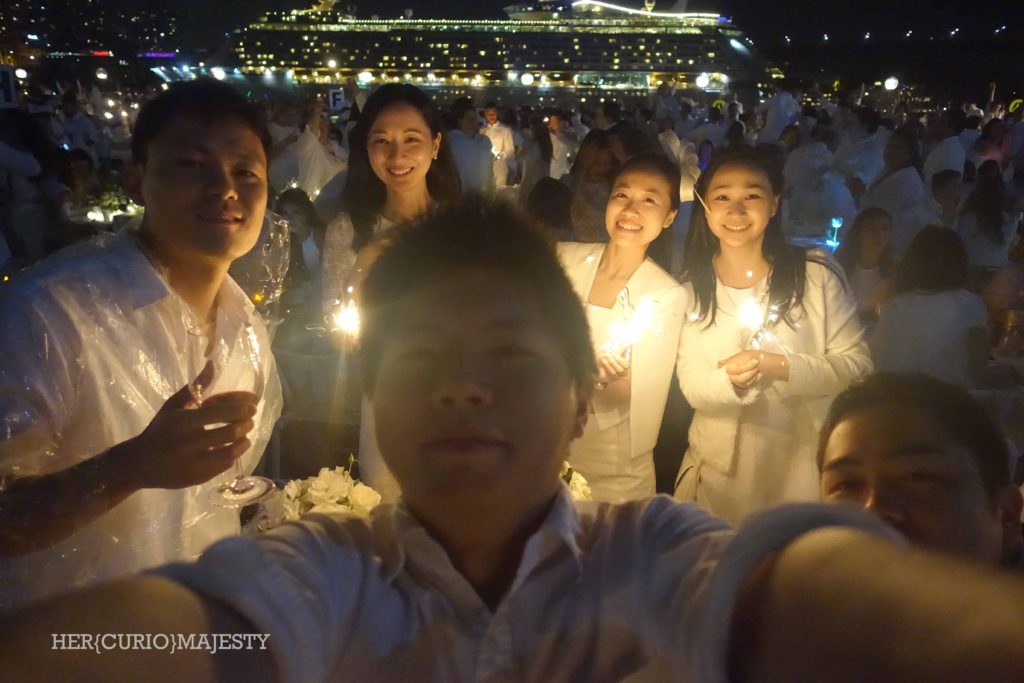 Diner en Blanc Sydney 2015 at the Opera House. Win!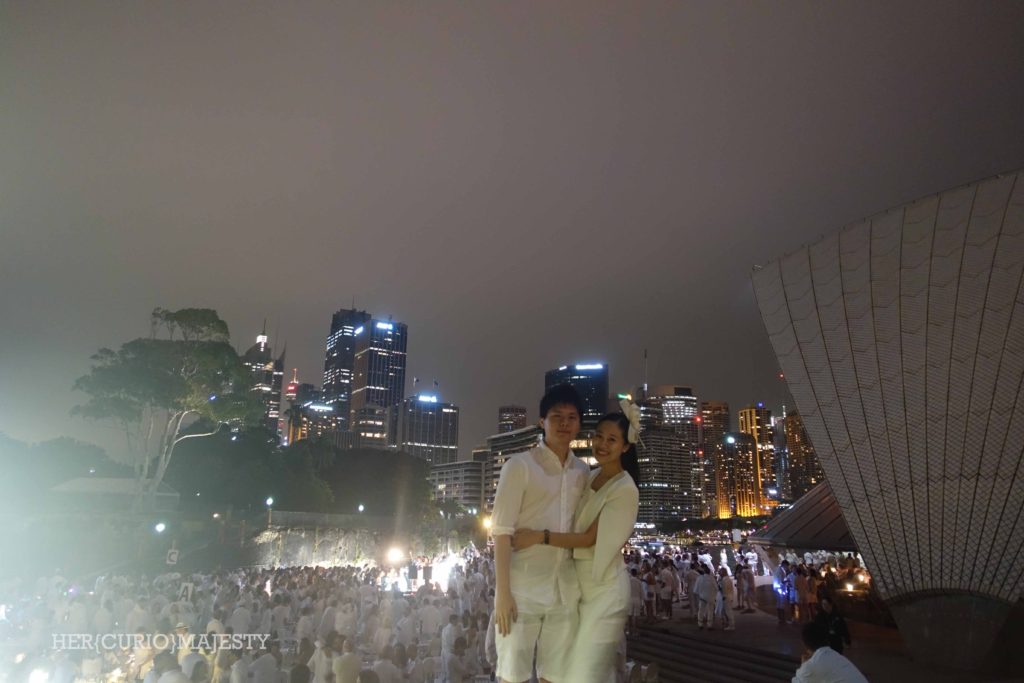 {Diner en Blanc}
Website: http://sydney.dinerenblanc.info