No photos or videos would ever do justice to the Icelandic magic that sparkled under the soft and low-hanging winter sun – that morning at the enchanted Jökulsárlón Glacier Lake and Diamond Beach.
It's breathtaking. It's magical. It's out of this world.
Our guide highly recommended that we start our morning from the black sand beach standing between the glacier lake and the Atlanthic ocean. He said it's a real pity that some people would come to Jökulsárlón and overlook the black sand beach (also known as the Diamond Beach) that's literally just a stone throw away.
I was intrigued.
First of all, what's so special about this black sand beach? Haven't we seen enough black sand beach already? Secondly, why is it called the Diamond Beach?
Let me show you why: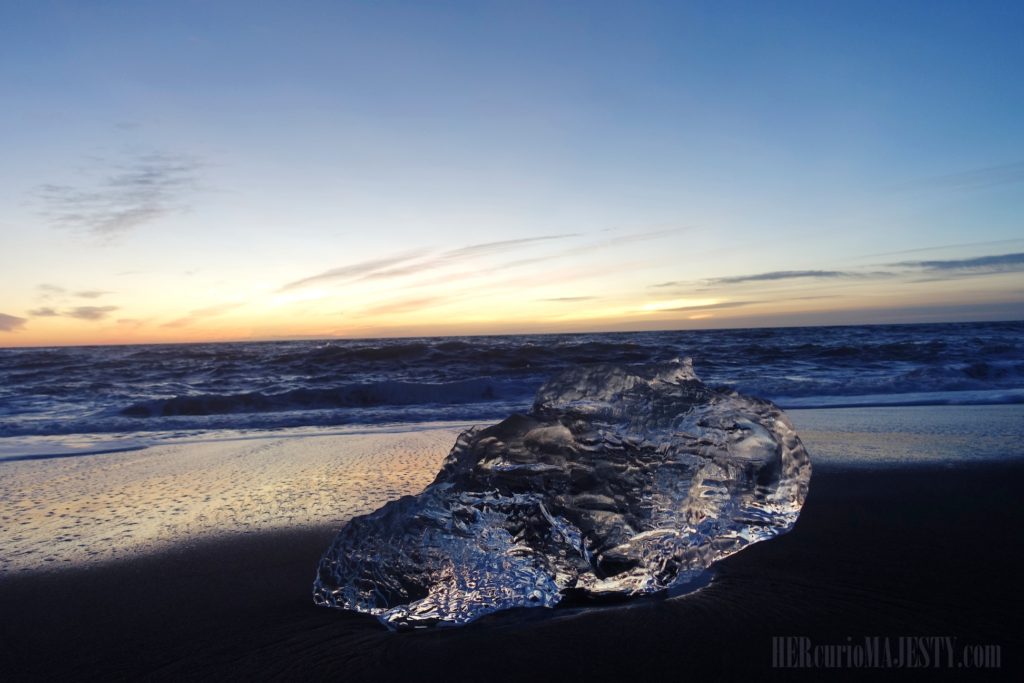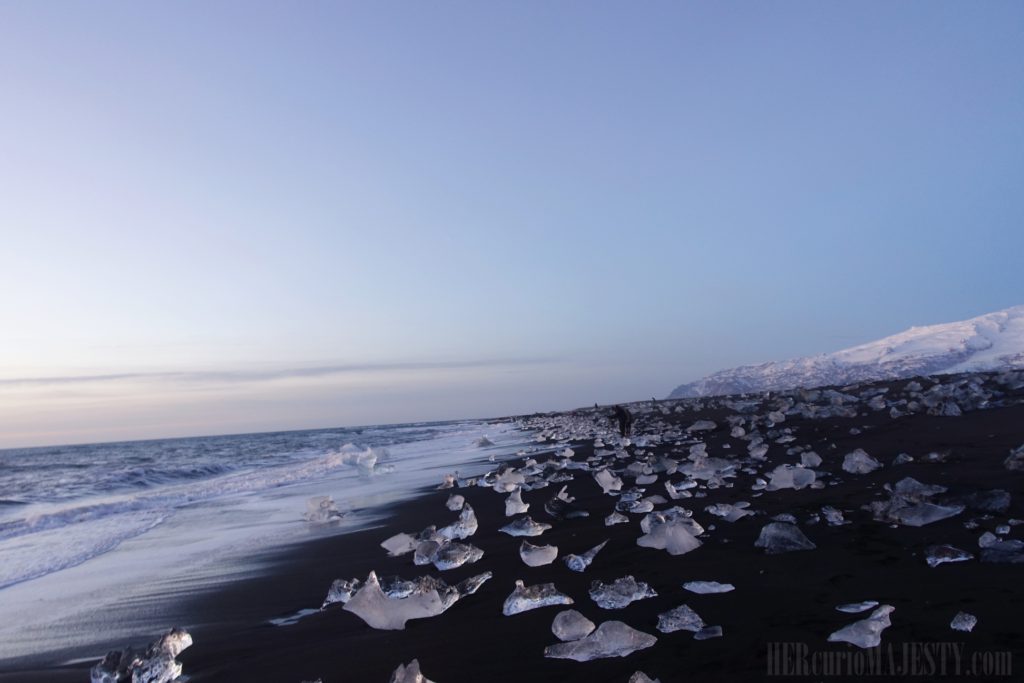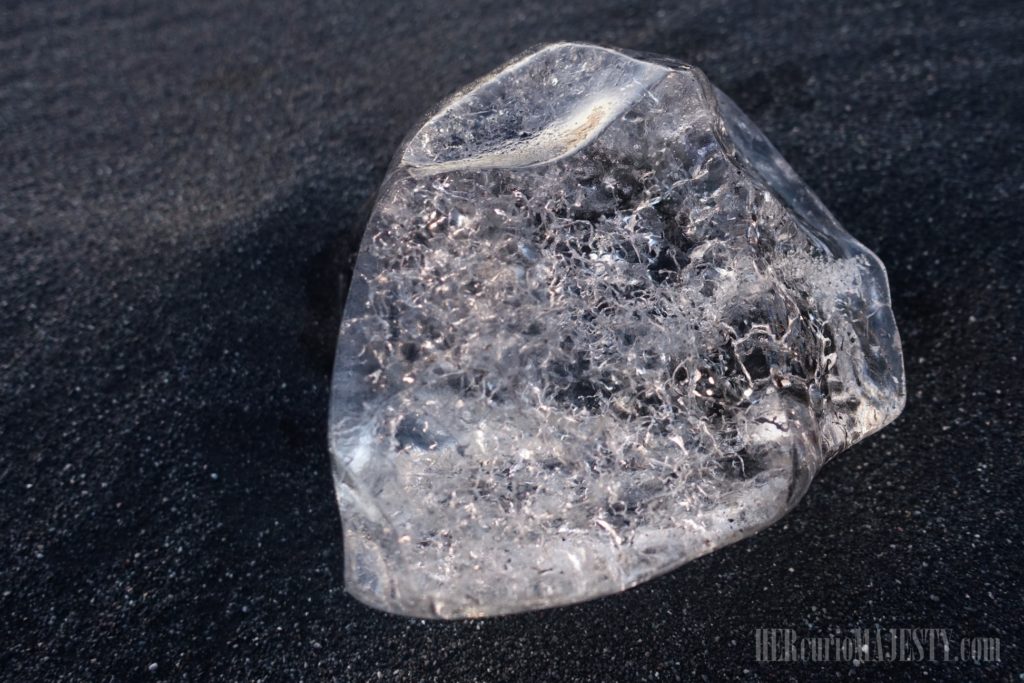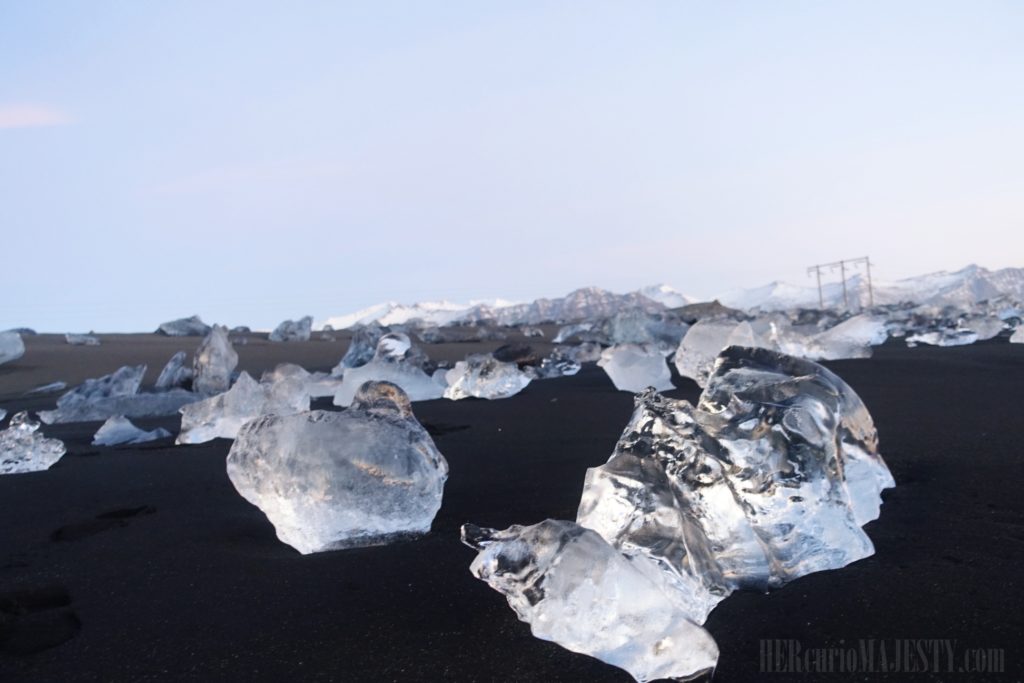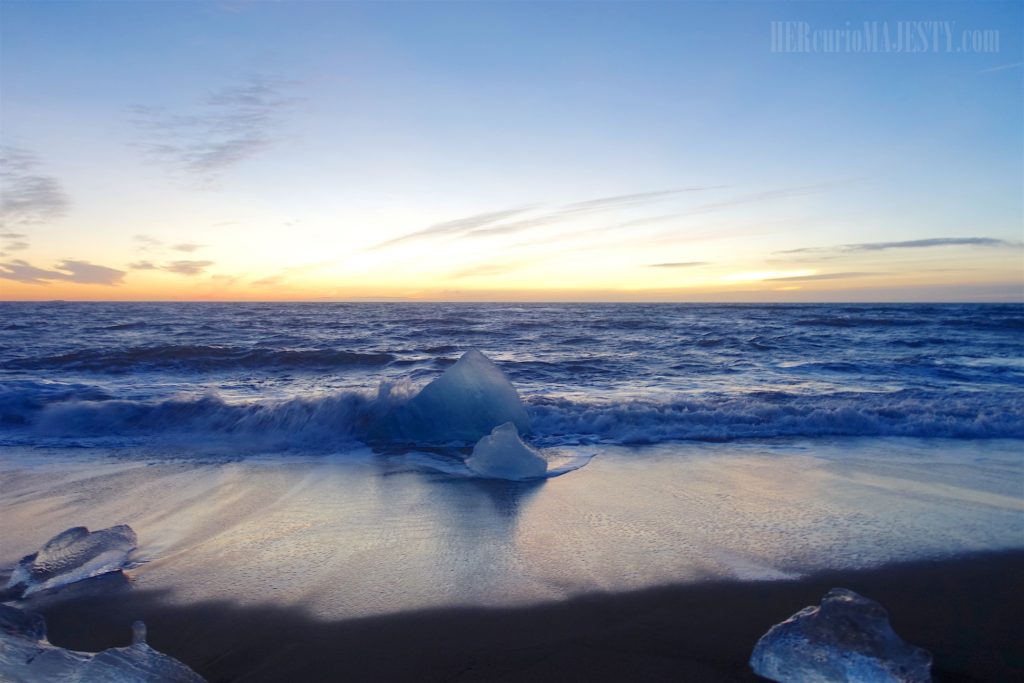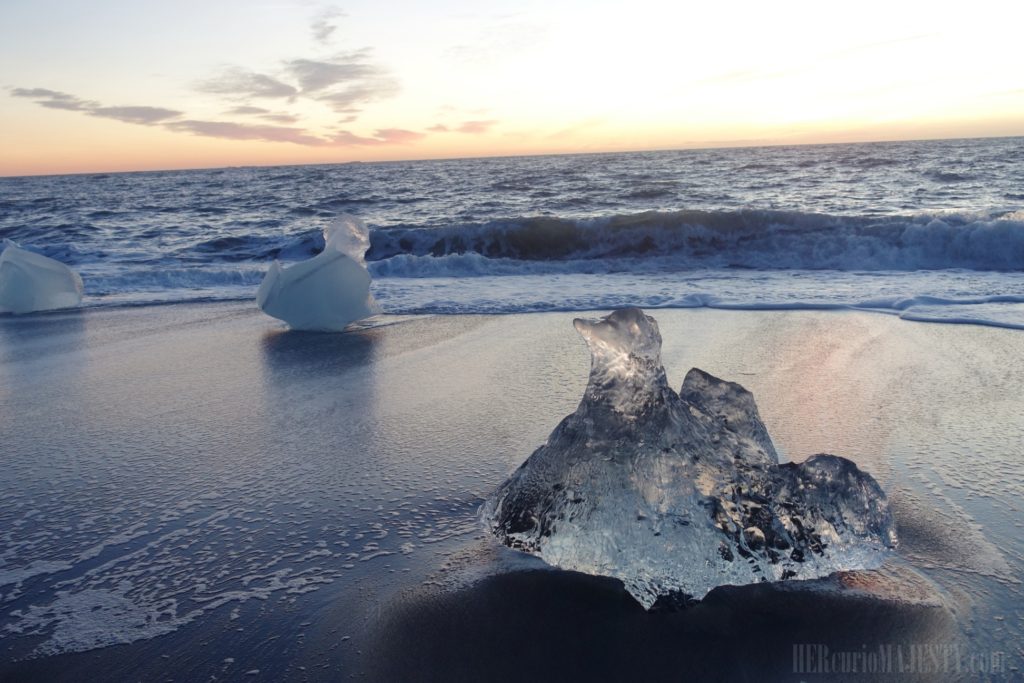 Mind. blown.
My brain couldn't cope when my eyes reported that there were chunks of…diamonds! wait, ice! wait, glacier!… scattered along the sandy beach.
It was one of the most surreal sights that I had ever seen.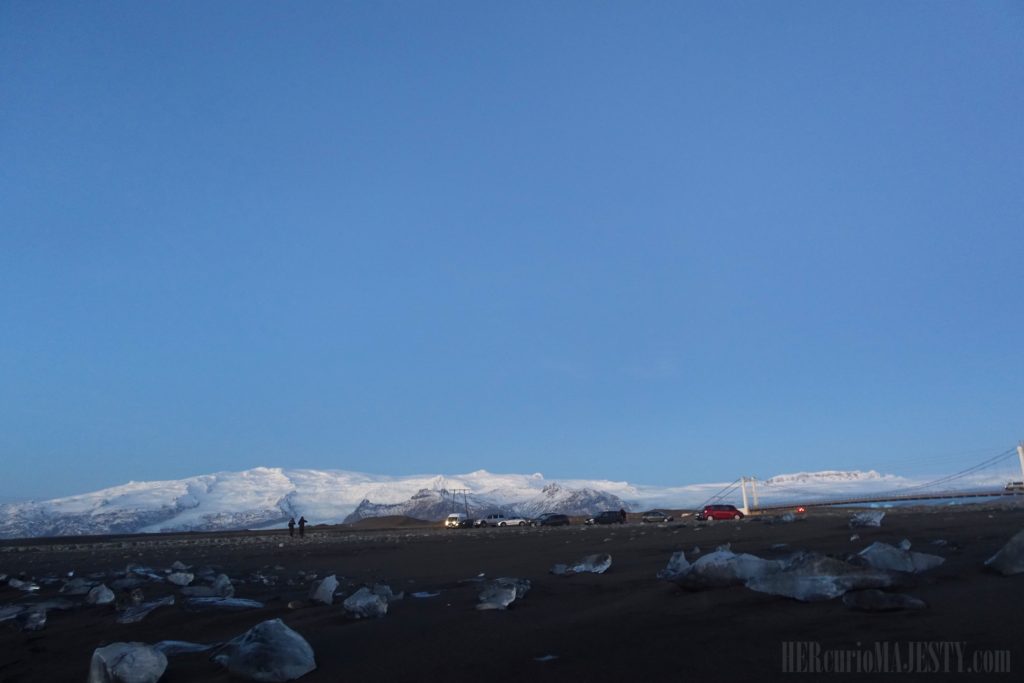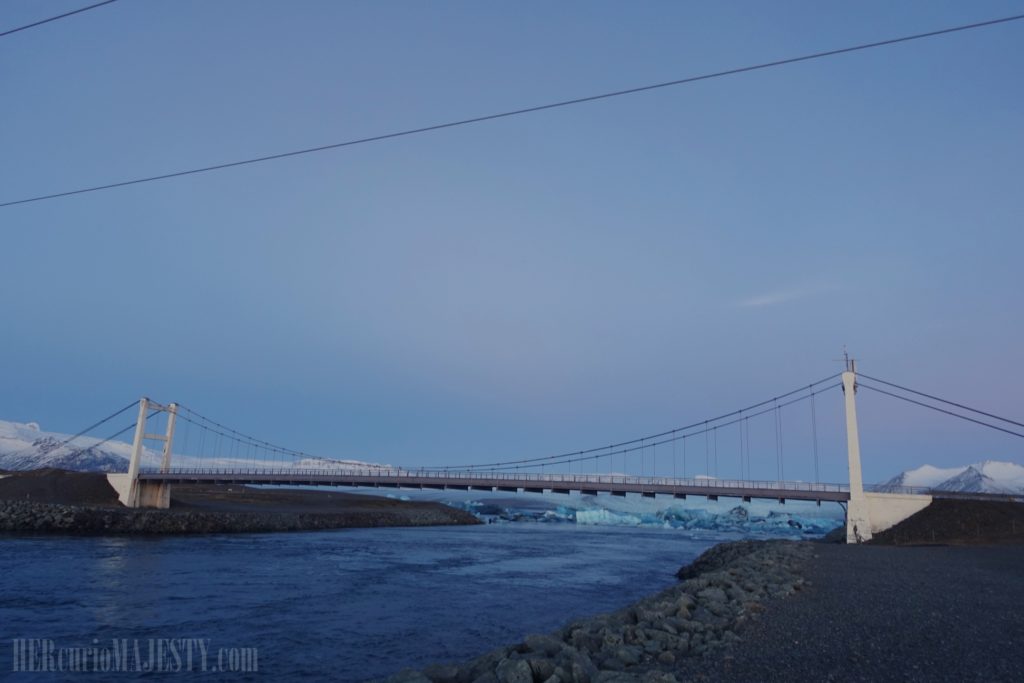 We then made a move to the glacier lake. I have to say, as soon as I caught a glimpse of the glacier lake, I understood why our guide took us to the Diamond Beach first. It's because once you have set your eyes on the Jökulsárlón glacier lake, you would never want to leave.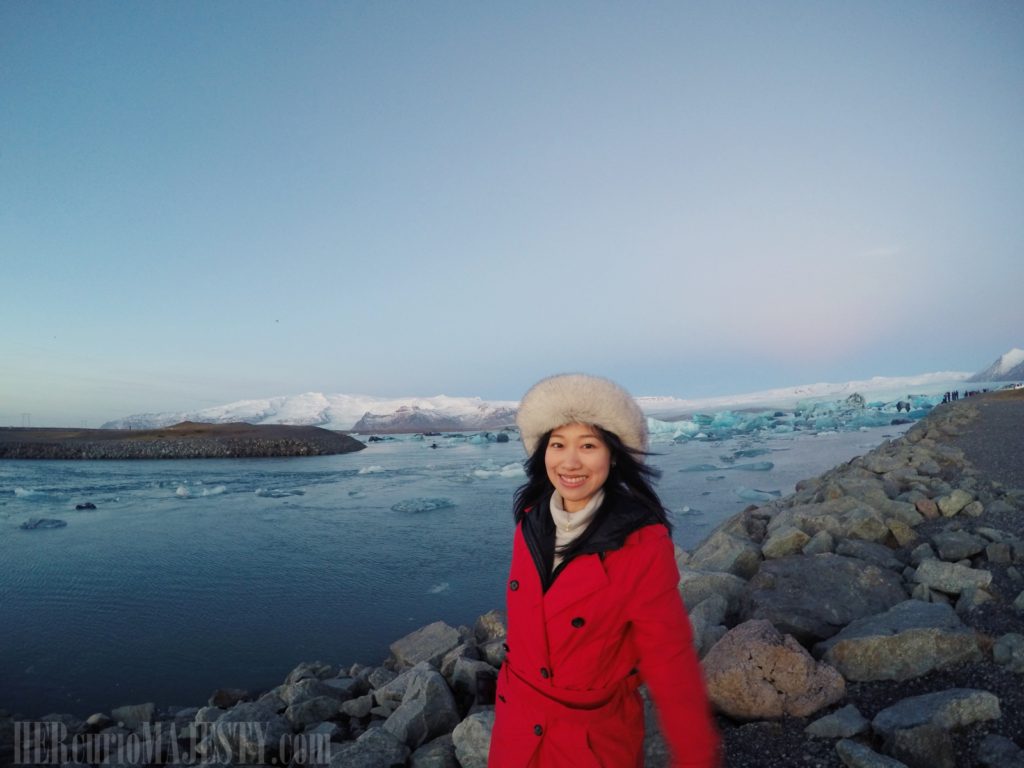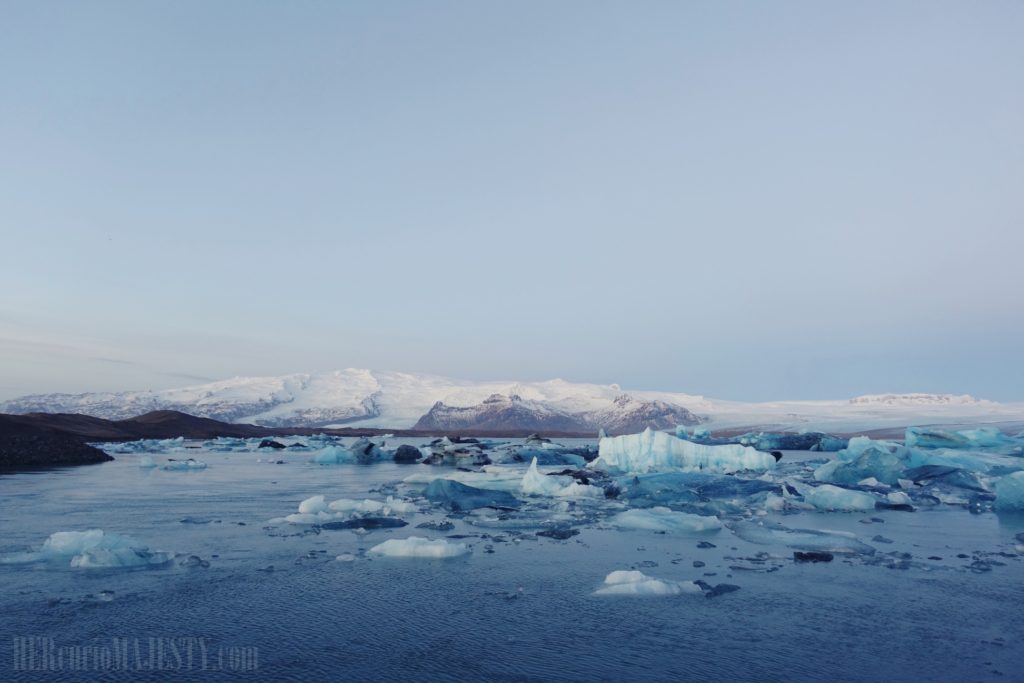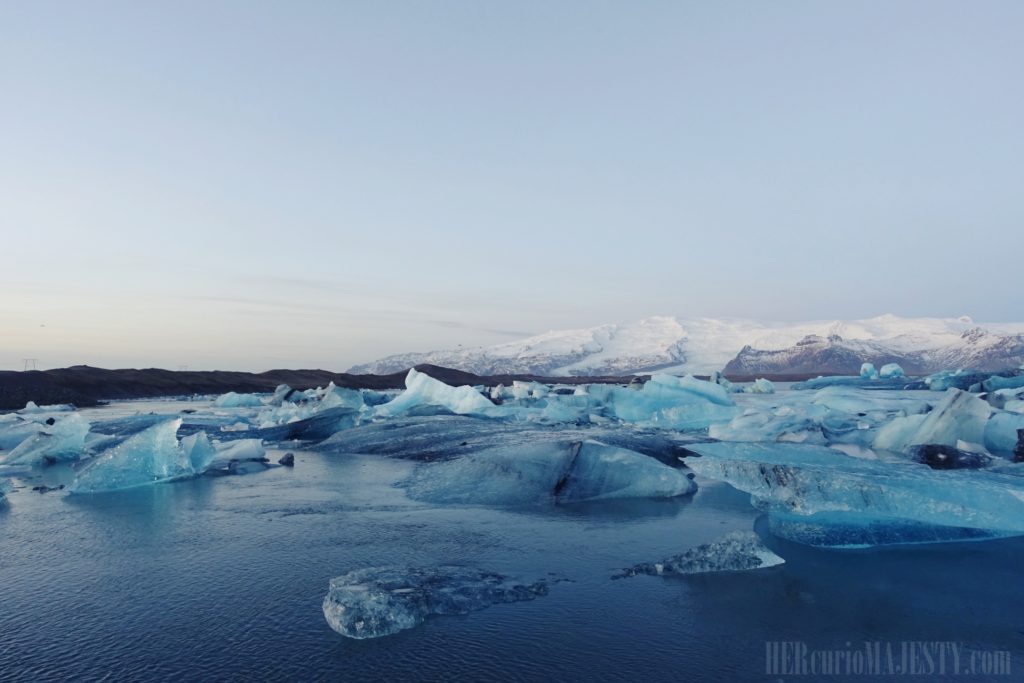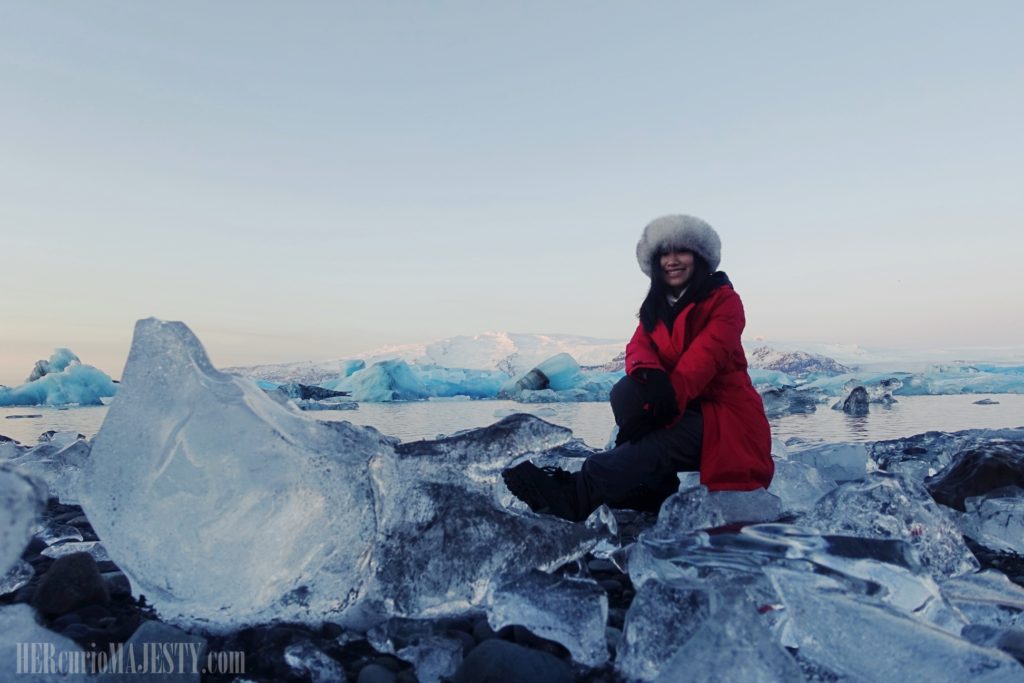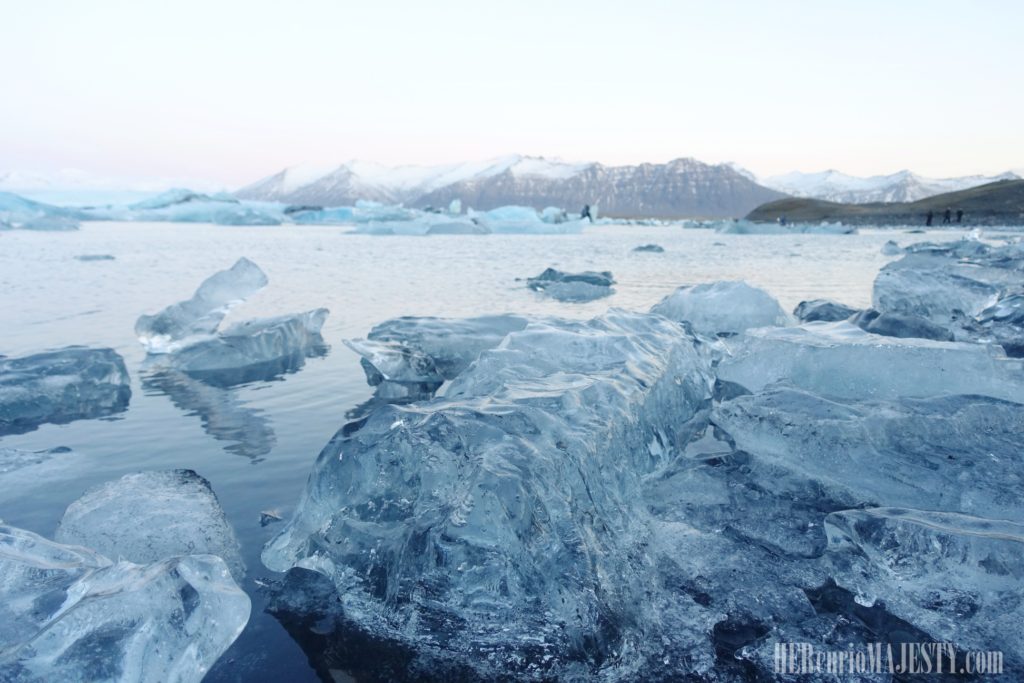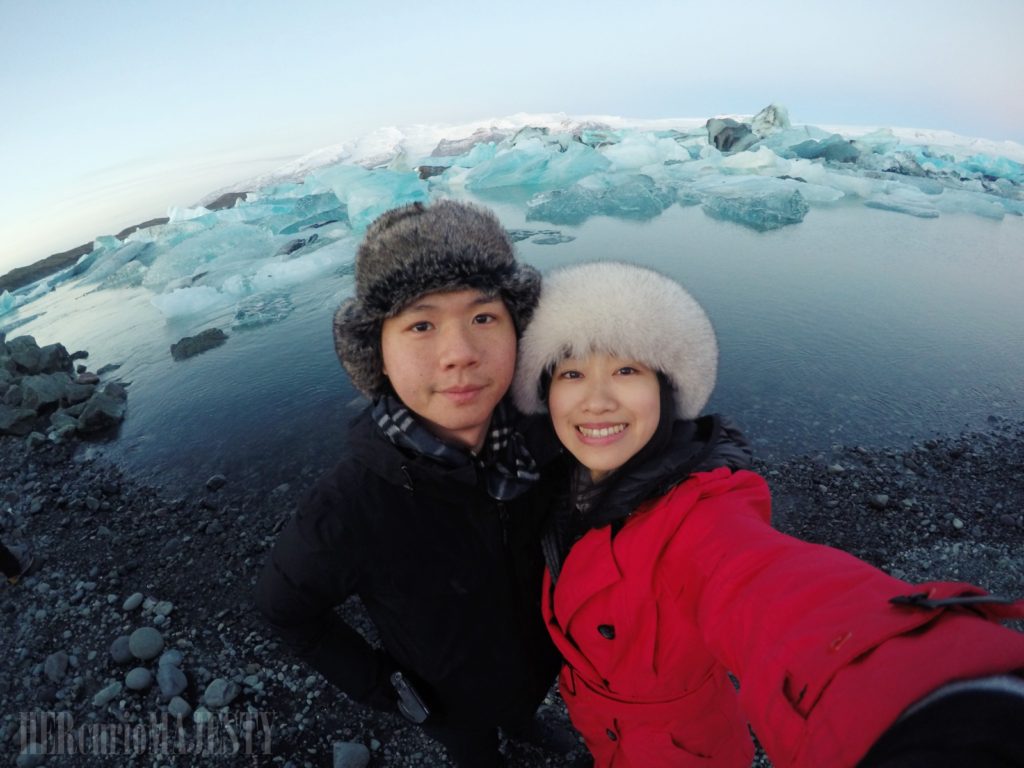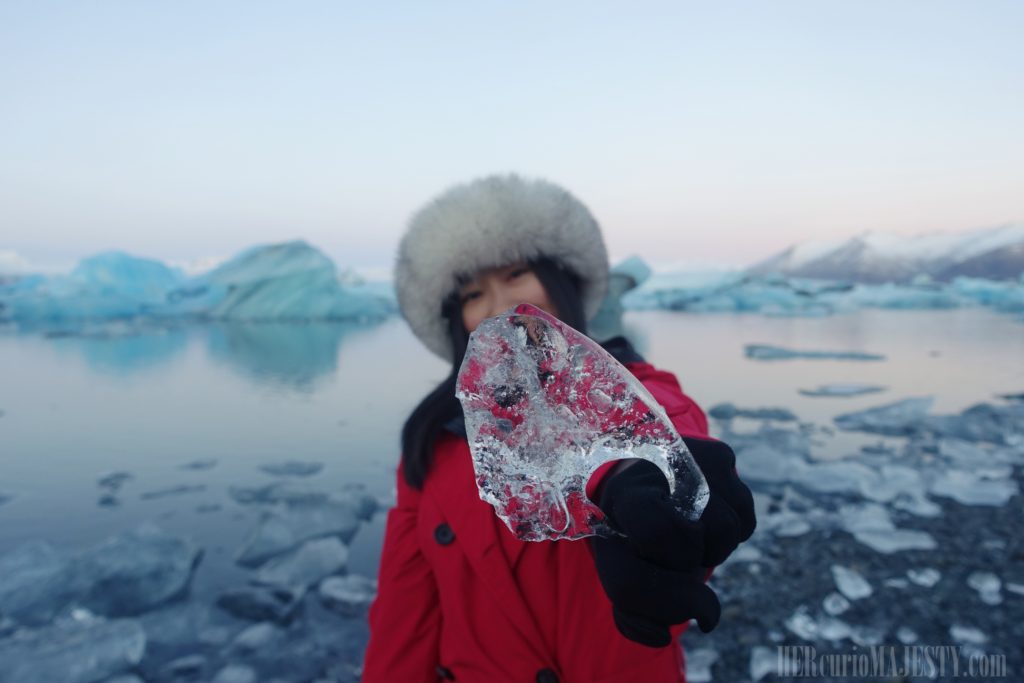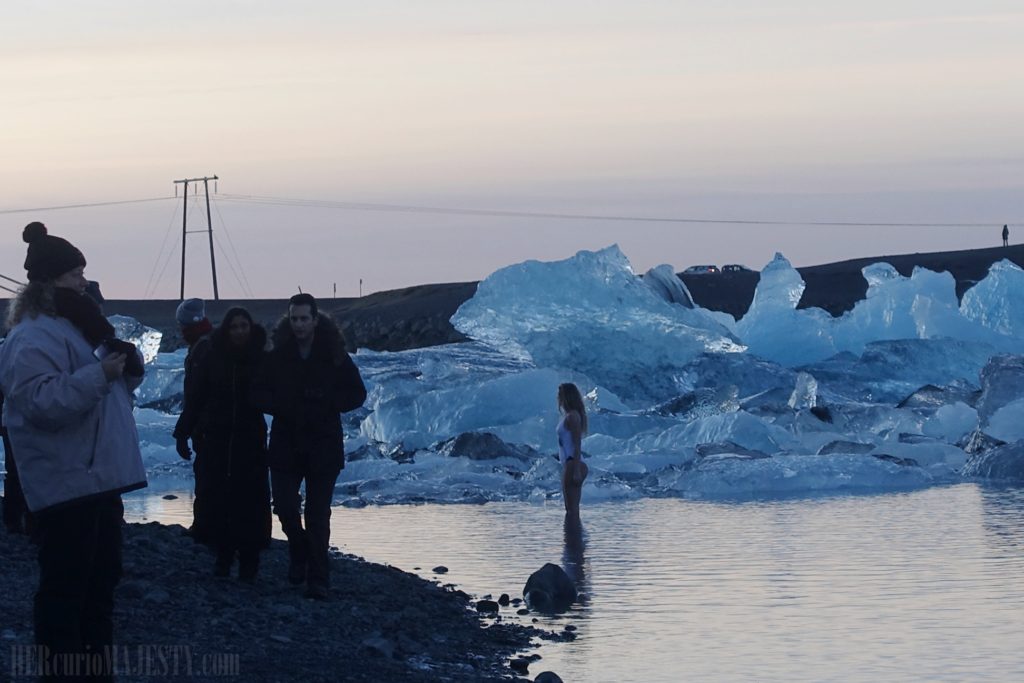 Look at the contrast between the hot babe in her swimmer standing IN the glacier lake and everyone else in their full winter gear. Mind you, Mike and I wore two layers of pants that day.
The things people do for a good photo. I wish I had my bikini with me…jk!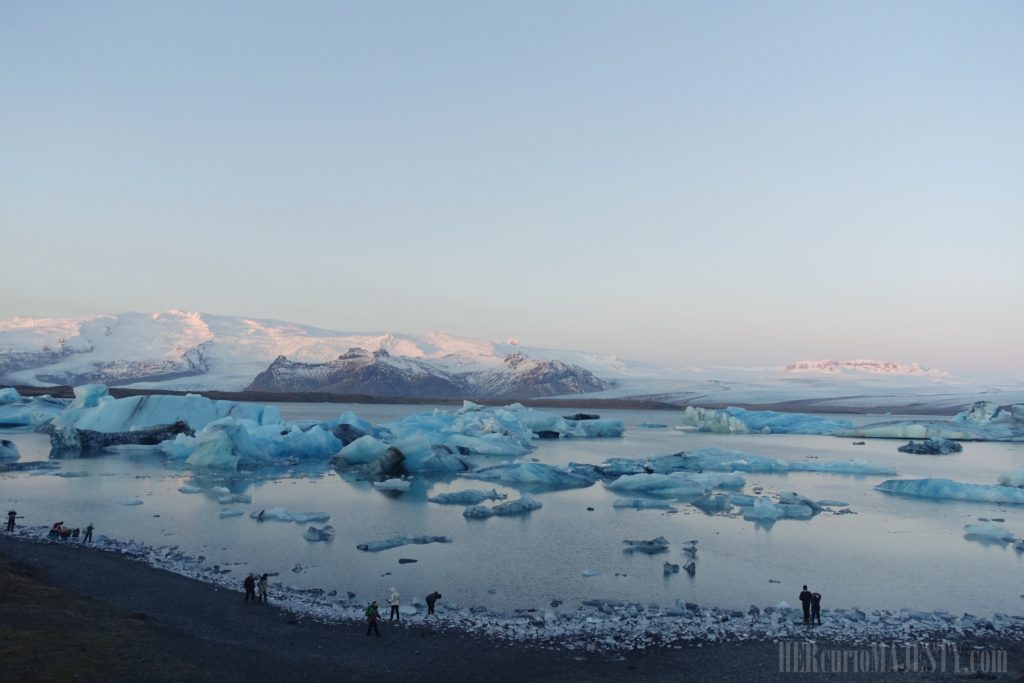 About: Our trip
– We joined the Extreme Iceland 2-day tour (link).
– We were allowed 1hr45min at Jökulsárlón, which I thought was a reasonable amount of time for a tour. However, if you self-drive, I would recommend spending at least 2hr30min here on a sunny day like this.
– We visited the Diamond Beach first and then the Glacier Lake. They are only 5 minutes' walk apart.
About: Jökulsárlón & Diamond Beach
– Climb up the small hill right next to the glacier lake for a breathtaking panoramic view.
– When you look at the icebergs, remember the saying of only seeing the tip of an iceberg of something? Yep, what we could see on the surface is merely 1/10 of the iceberg and 9/10 of its mass is underwater.
– The glacier lake was formed as a result of melting glacier. The size of the lake has increased fourfold since the 1970s.
On that note – GLOBAL WARMING IS REAL. Please love our planet so we can continue to love the amazing landscape of Iceland <3