With adrenaline pumping through my veins and the cold Icelandic air brushing past my cheeks…I stepped onto the giant sparkling glacier rock at Skaftafell.
Me, and the immensely powerful mother nature, became one.

We went on the glacier hike on the second day of our 2-day tour with Extreme Iceland, right after the Jokulsarlon glacier lake and Diamond Beach. I mean, can this day get any better?!
To bring:
Hiking boots (we wore Timberland hiking boots,

not

normal walking boots)
Short or mid-length waterproof jacket (it's difficult putting on the harness with a long jacket underneath)
Beanie (can wear it under the helmet)
Gloves (best to have those hoops around your wrists so that you don't have to worry about dropping your gloves if you need to take them off on the glacier)
Waterproof pants (no jeans, no track pants)
As for crampons, the tour company will provide them. All you need to make sure is wearing suitable hiking boots to fix the crampons on (nope, normal boots will not work as the material is too soft for the crampons to be safely fastened on).  If you don't have hiking boots, just rent them from the tour company – trust me, it's worth the money as you really don't want to be worrying about your shoes or uncomfortable feet when walking on glacier!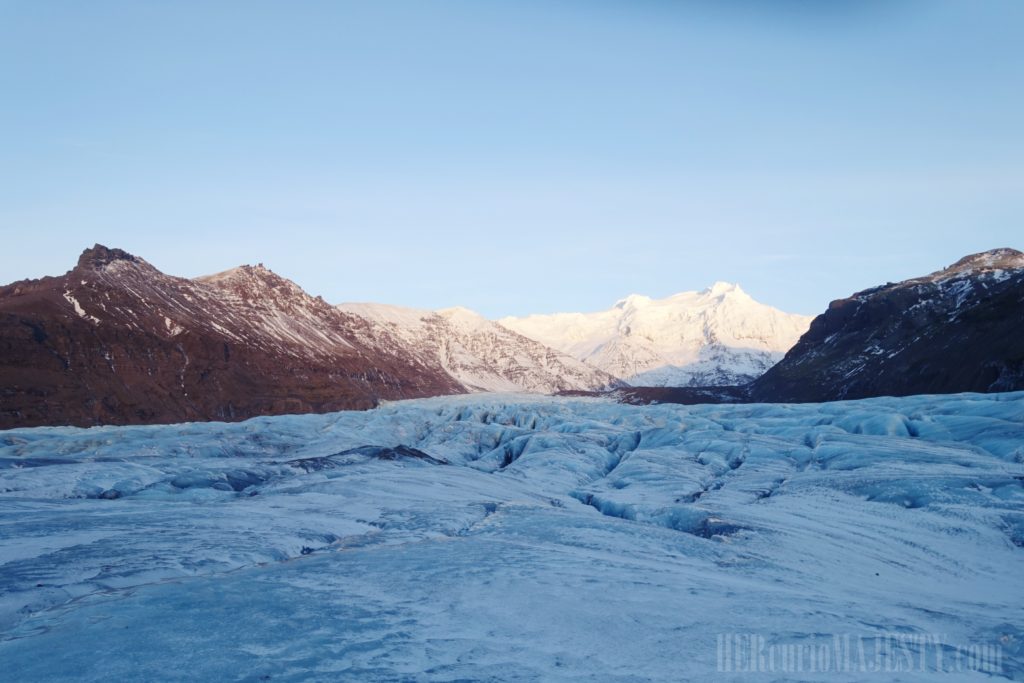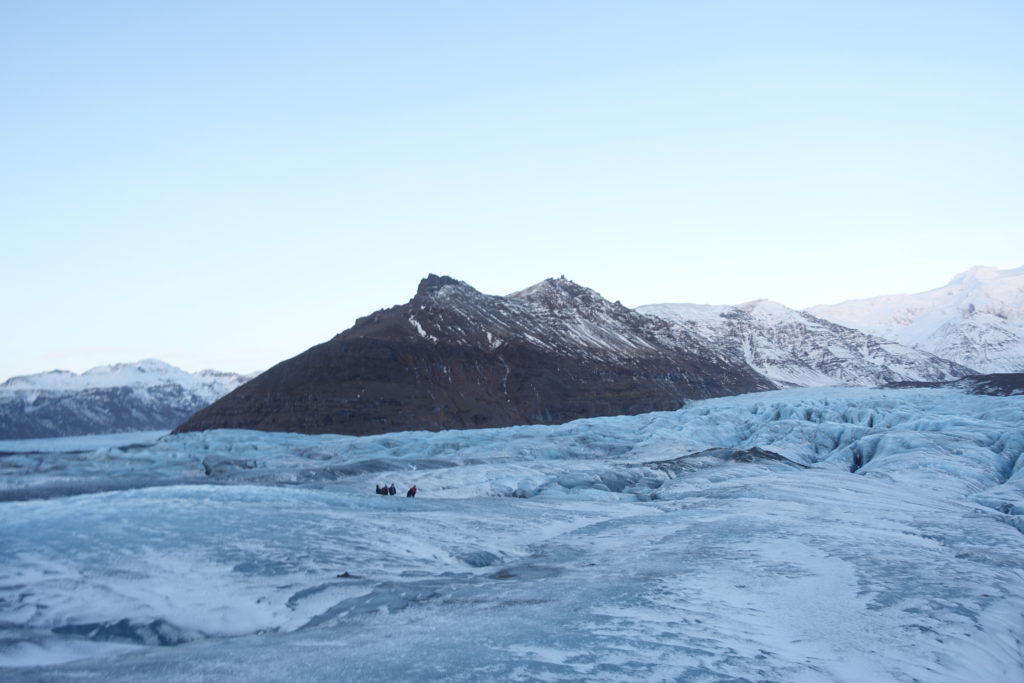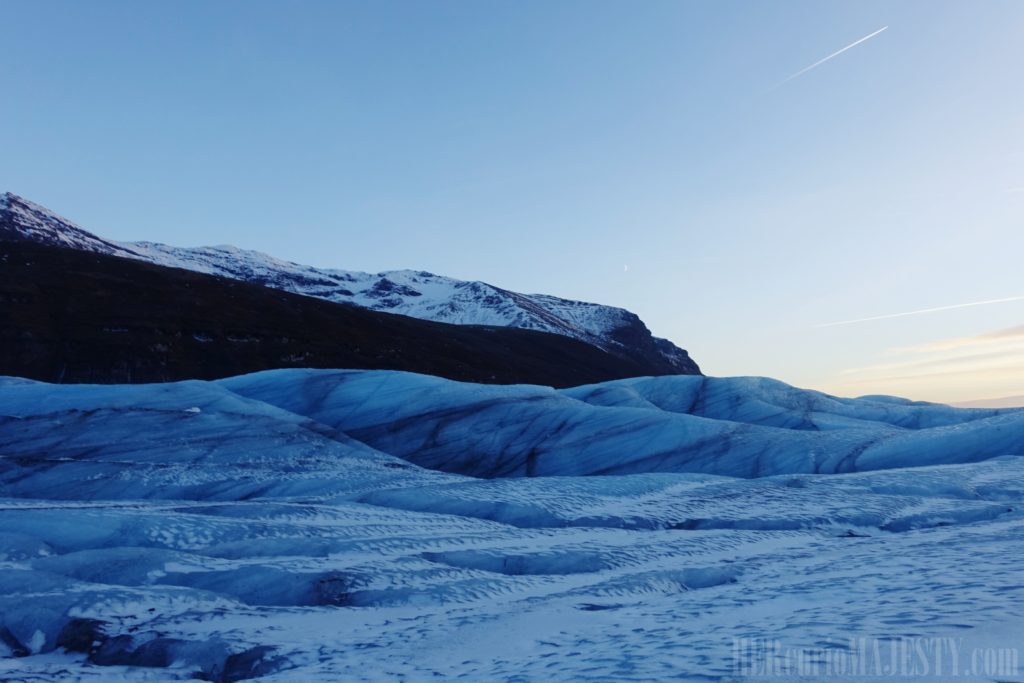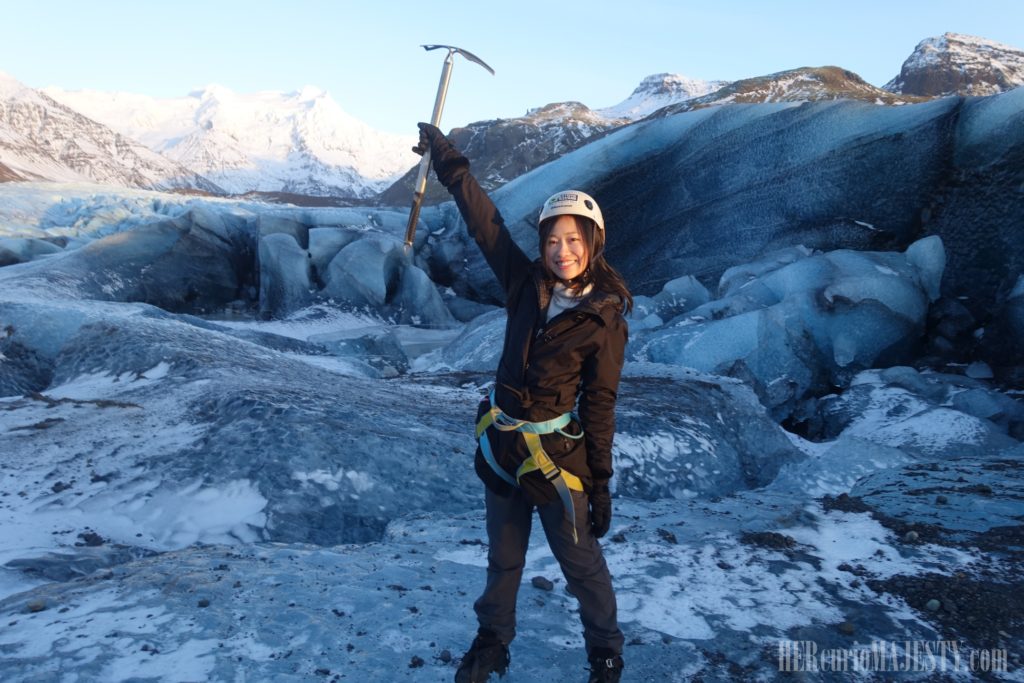 Our guide explained that the glacier surface is extremely slippery. If you slipped and fell, chances are you would roll and swirl and fall into one of the deep crevasses and disappear off the face of the Earth. *shivers*
DO NOT attempt glacier hike without a local eco tour guide! Also, always remember to walk carefully with your crampons on and DO NOT sit on the glacier. If you dropped anything on the glacier, let it go (let it go, let it go). Don't chase after it, it's not worth it.
As someone who has a terrible sense of balance, I was nervous. Slowly and surely, I took the first step…Hmm, it's not as difficult as I thought it would be! My advice: Be sensible. Trust the crampons. Enjoy.
The view was magnificent.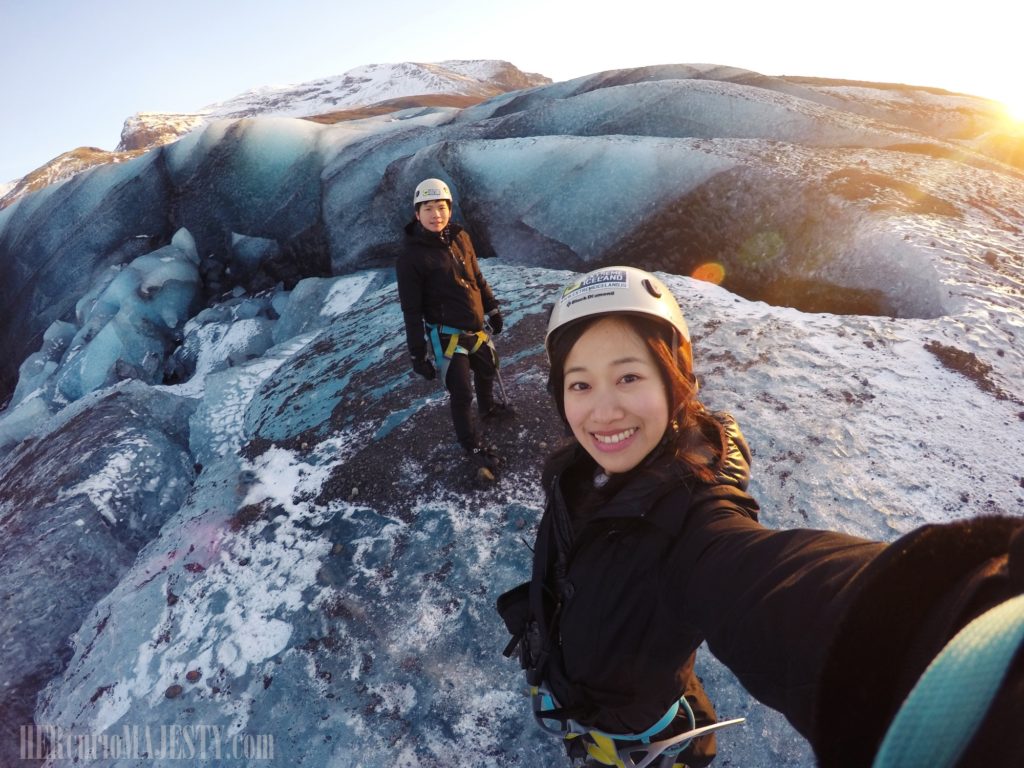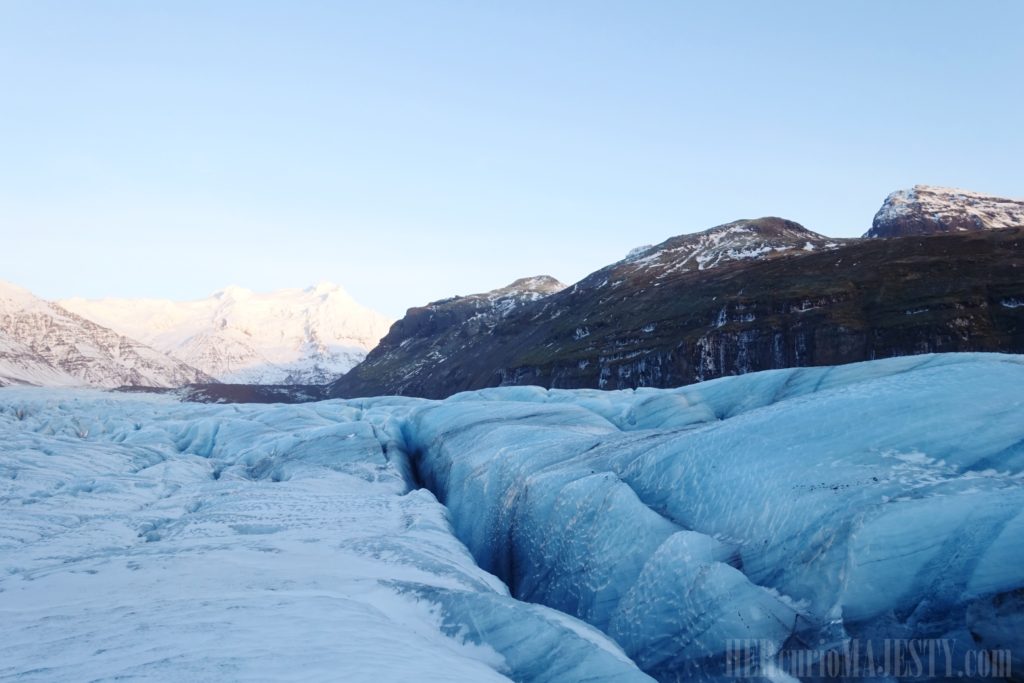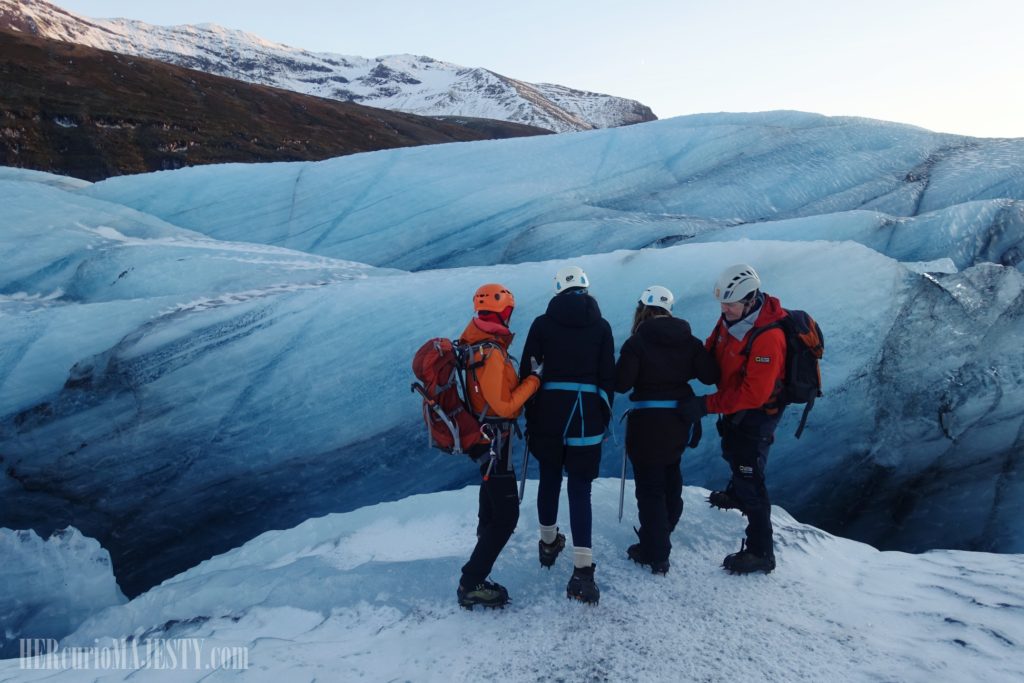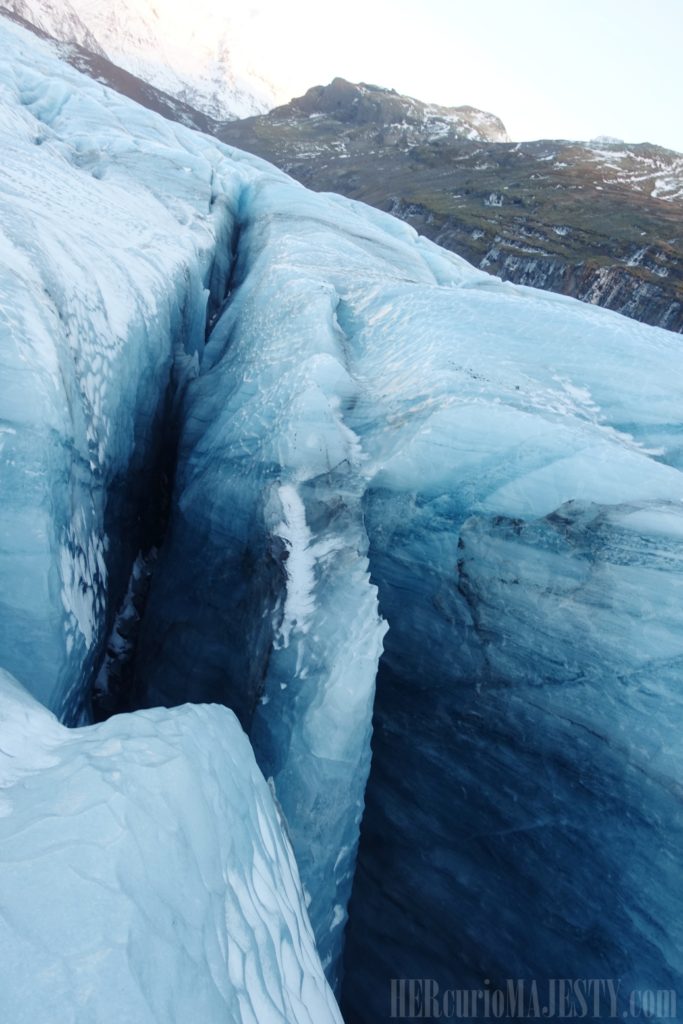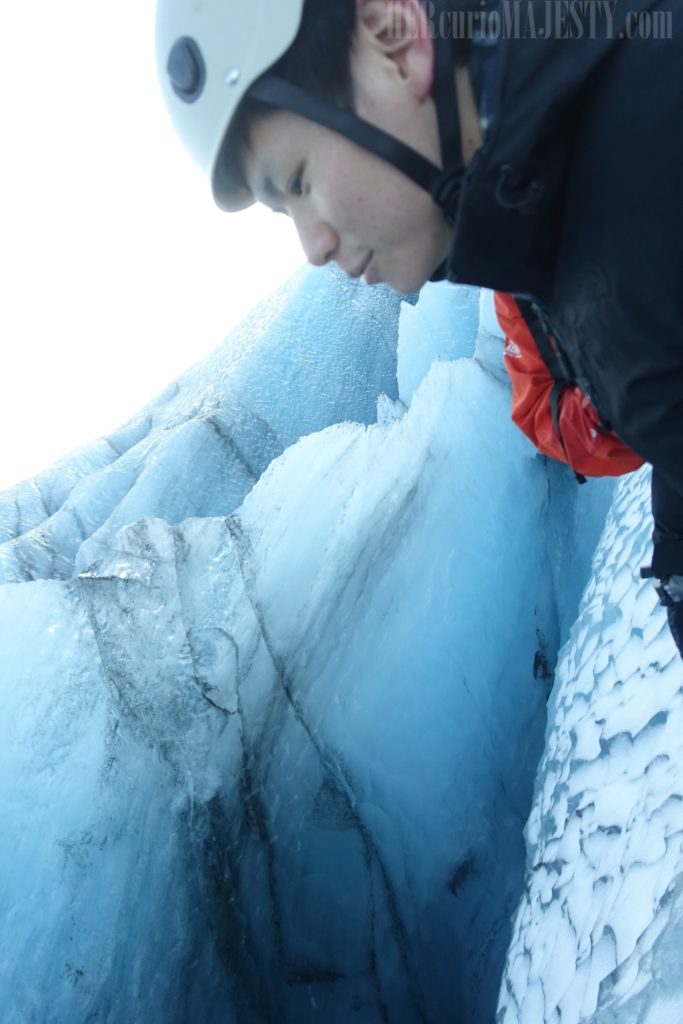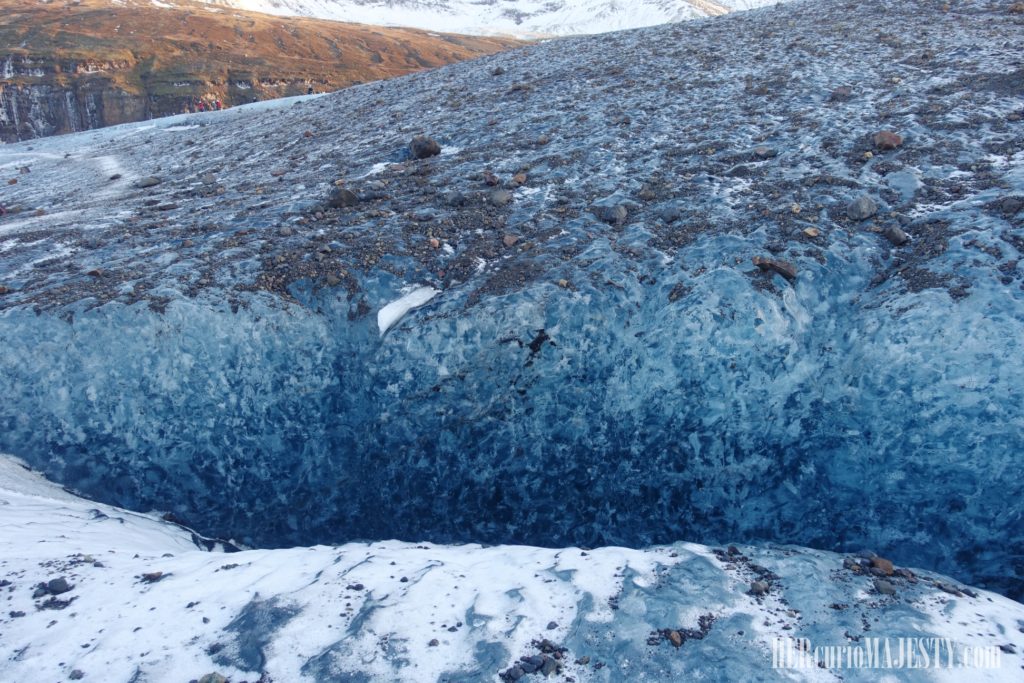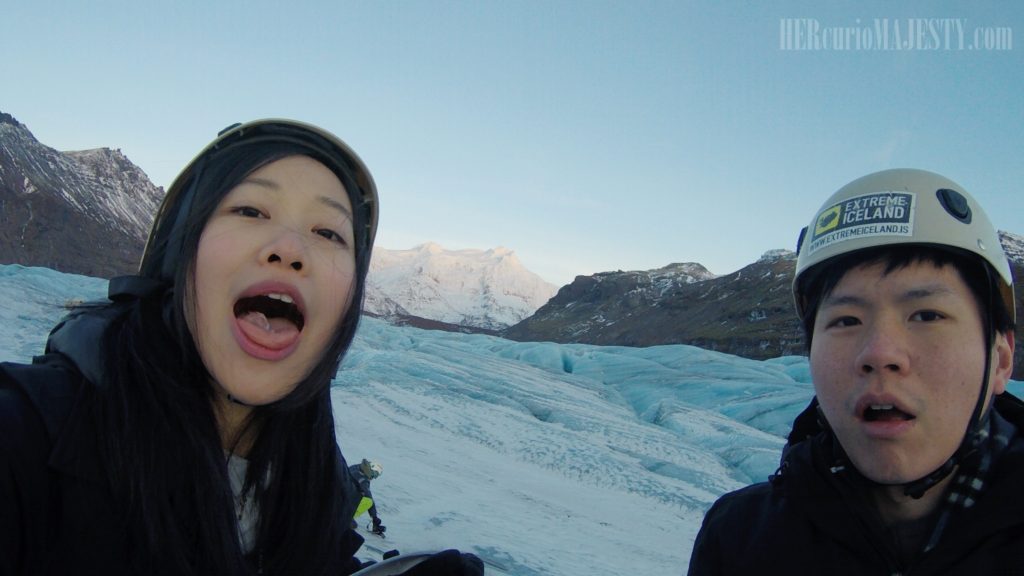 These are the things I liked about our tour:
We had two guides throughout our time on the glacier, one leading; the other at the back making sure everyone's OK. I felt quite safe as we didn't have to worry about getting separated from the group.
The guides were very thoughtful and allowed for photo time when we stopped (don't take photos while walking).
They let us get up close and peer into a crevasse! They held us tight by the arms so we won't get jelly legs. It was a once in a lifetime experience looking into a bottomless crevasse.
They cracked some glacier for us to taste. It tasted like ice (well, yea).
An hour was a bit short, but it was just enough to leave you wanting for more and an excuse to come back again.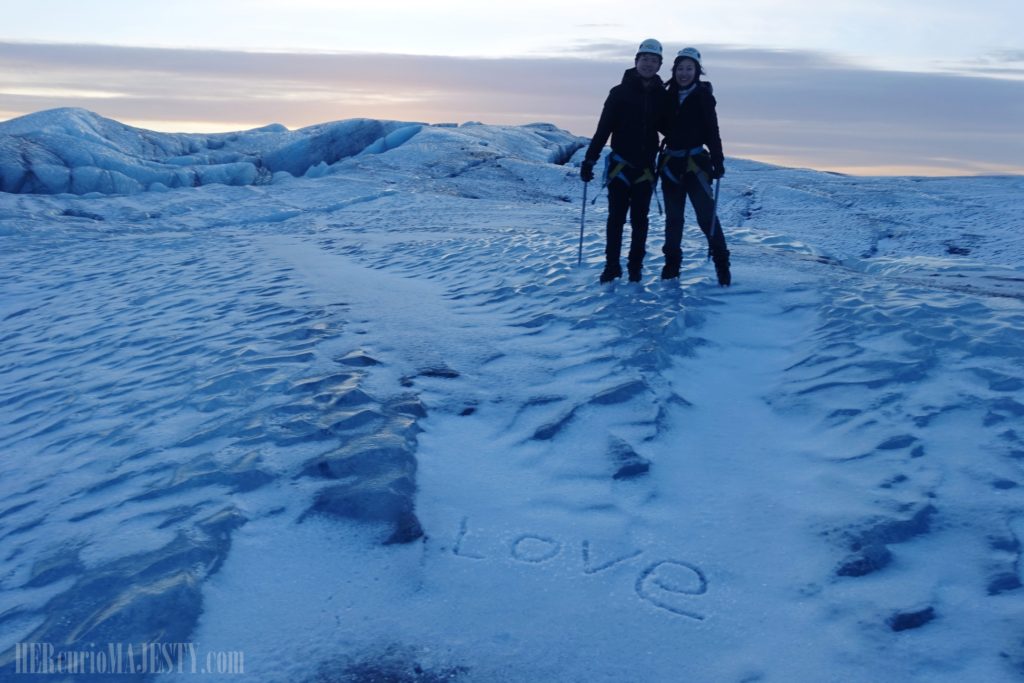 Someone in our group made this and insisted on taking a photo for us <3