Unicorns!
Wait…
Our guide attracted these gentle creatures by rubbing plastic bags in his hands and making funny cowboy noises like in the video. I asked him "Why plastic bags?" He said it's to trick the horses into thinking there's food. Nawww poor horsey.
Did you know that there is only one breed of horse in the whole of Iceland?
Icelandic Horses are known for their petite, almost-pony, size and their five different gaits (most horses only have three different gaits!). They are one of Iceland's national treasures and a breed beloved by many all around the world.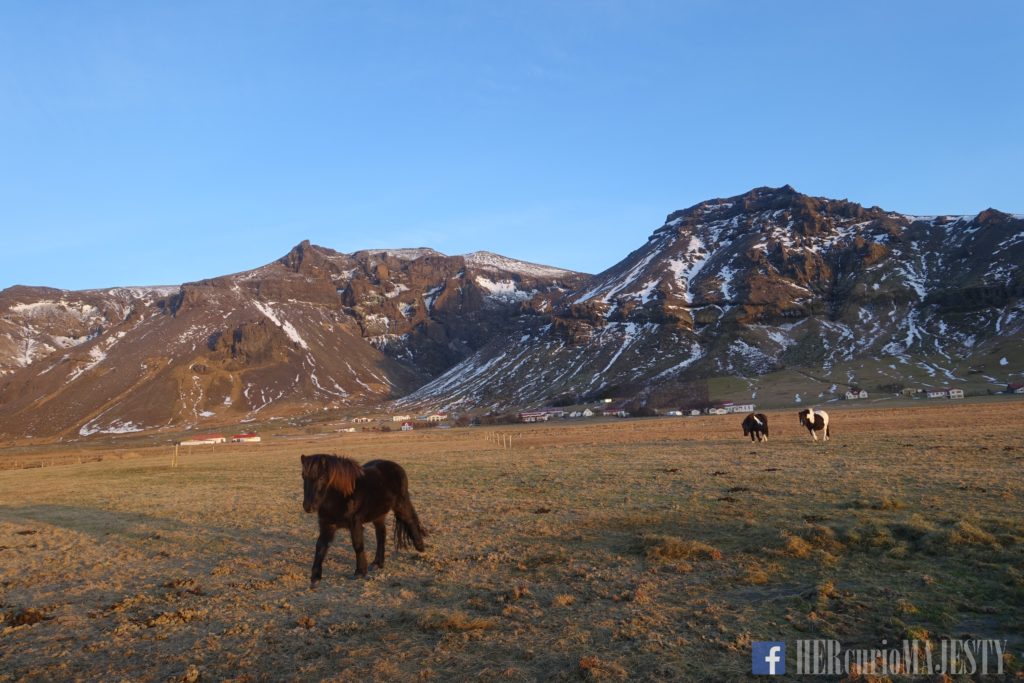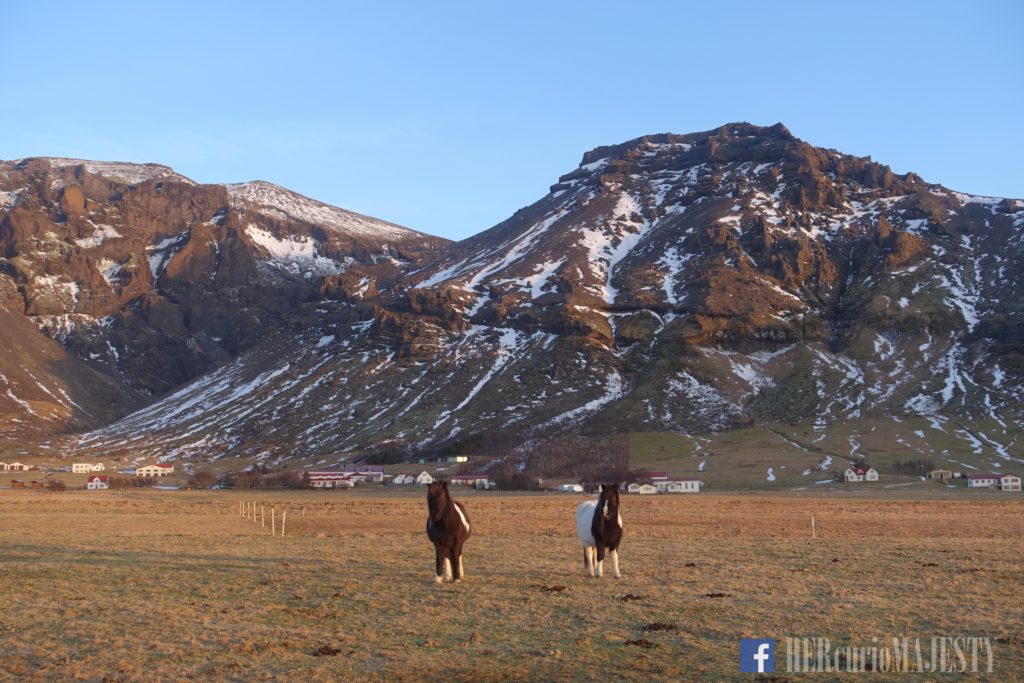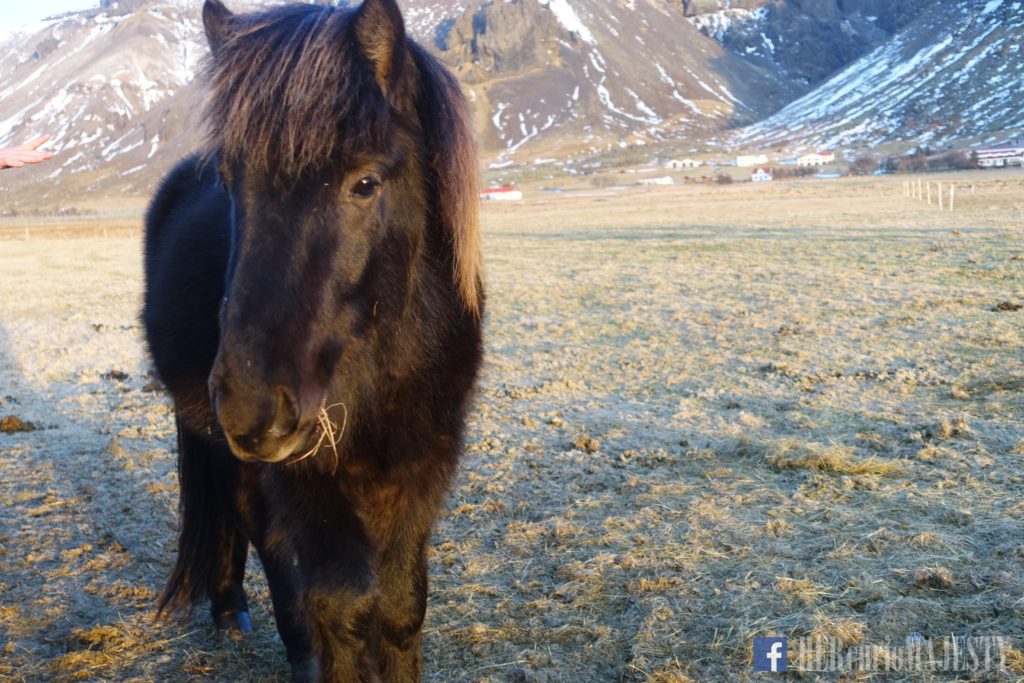 Just look at how adorable they are! However, as much as you want to have further interaction with the cute horses, please respect the locals by making sure that you:
⛔️? Do not feed the horses – otherwise you would disrupt the horses' routine and unsettle them.
⛔️? Do not fly drones over the horses – otherwise you would startle them and it's bad for their wellbeing (in fact you are not allowed to fly drones within the Vatnajökull National Park as of August 2016 – do check for the latest laws relating to drones before you go).
⛔️? Do not stop suddenly on the road or park dangerously on the side of the road! I know it's hard to contain your excitement when you see these beautiful animals by the side of the road, but please drive sensibly (and look out for black ice off-road during winter).