Bali is a place for relaxing and unwinding, showing off bikini bodies and indulging in the luxurious elite life at an affordable price.
Our family loves holidaying in Bali. We have been there so many times, my sisters and I nicknamed it "our backyard". Since we had ticked off most of the touristy things years ago (e.g. Tanah Lot, Ubud, Kuta, traditional dances, getting our hair braided, etc, been there done that), we were happy to spend most of our time at the resort this time around. 
For fellow Sydneysiders contemplating a weekend in Bali – It's totally doable and you will not regret it.
This is what Julie and I did this time:
Thursday

Virgin VA65 flight. From Sydney 5:35pm to Bali 10:30pm.

Friday

Breakfast and relaxing day at Karma Kandara.
Jimbaran BBQ seafood dinner on the beach.

Saturday

Morning dip at Karma Kandara.
Kuta shopping.
2-hr spa and massage session.

Sunday

Kuta/Seminyak shopping.
Surfing at Kuta Beach.
Virgin VA70 flight. From Bali 10:10pm to Sydney 6:15am (Monday – and go straight to work!)
That's right, we only took one day off and went straight back to work on Monday. I thought I would feel like a walking zombie on Monday, but I actually felt more alive and refreshed than the week before!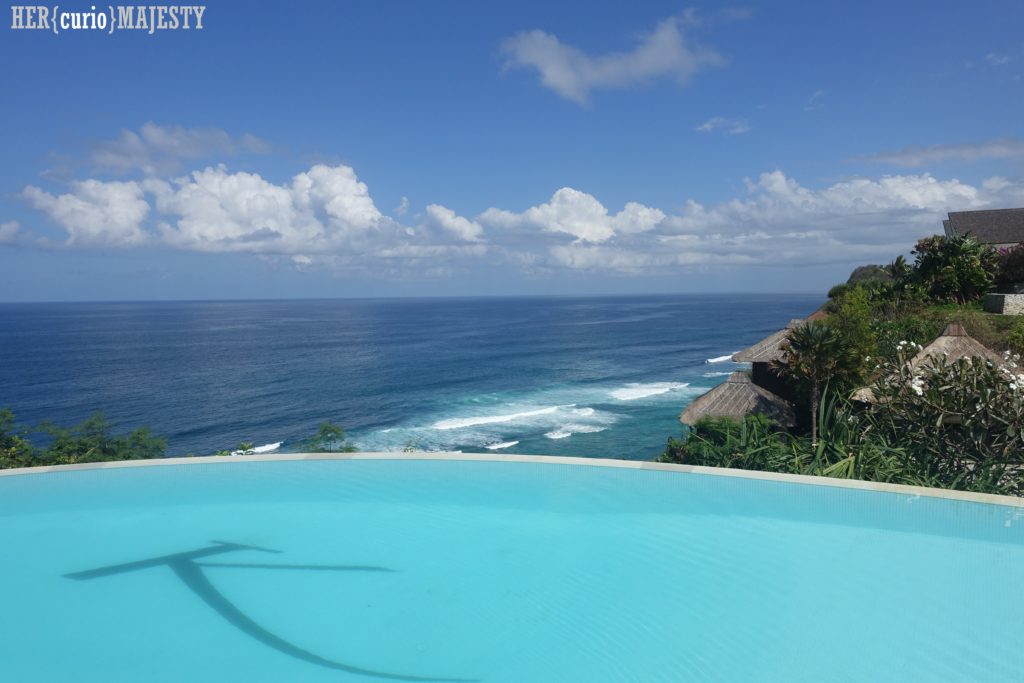 K for Karma Kandara. It's a 5-star cliff-side resort on the south point of Bali that we spent most time in during this trip. You ain't seen nothing yet before you have experienced a 5-star resort in Bali. Bali resorts will ruin you, because nothing in Australia compares.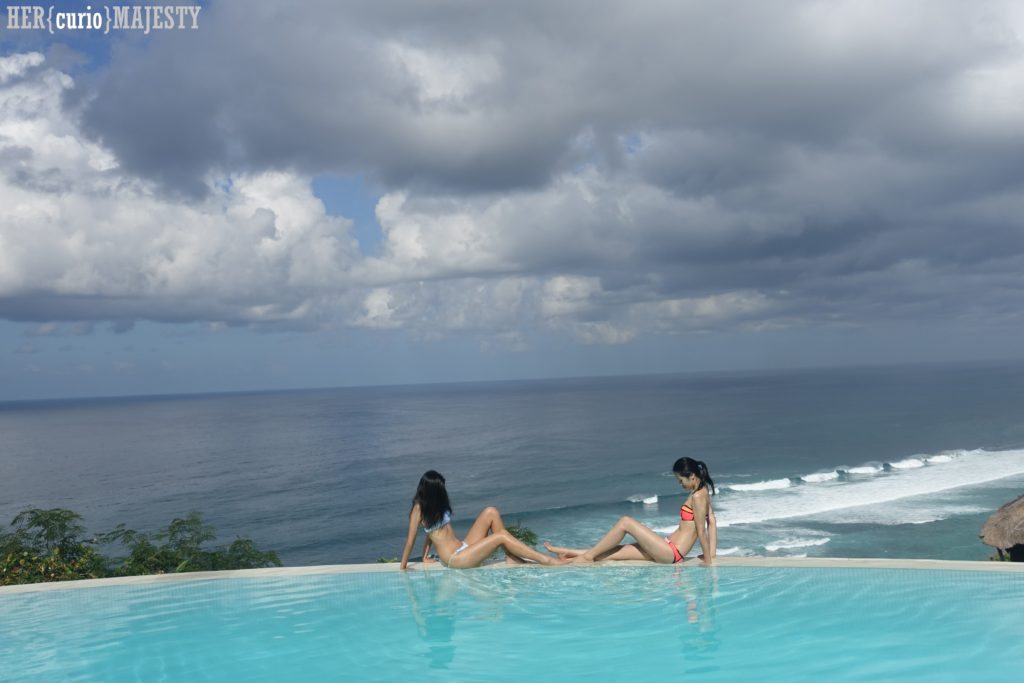 Infinity pool.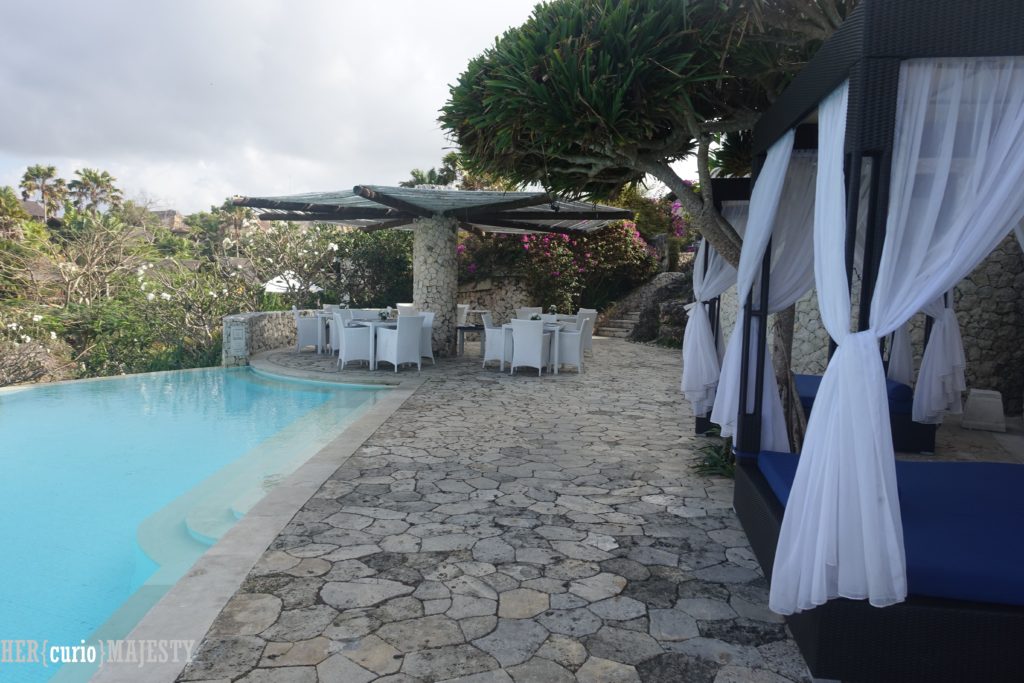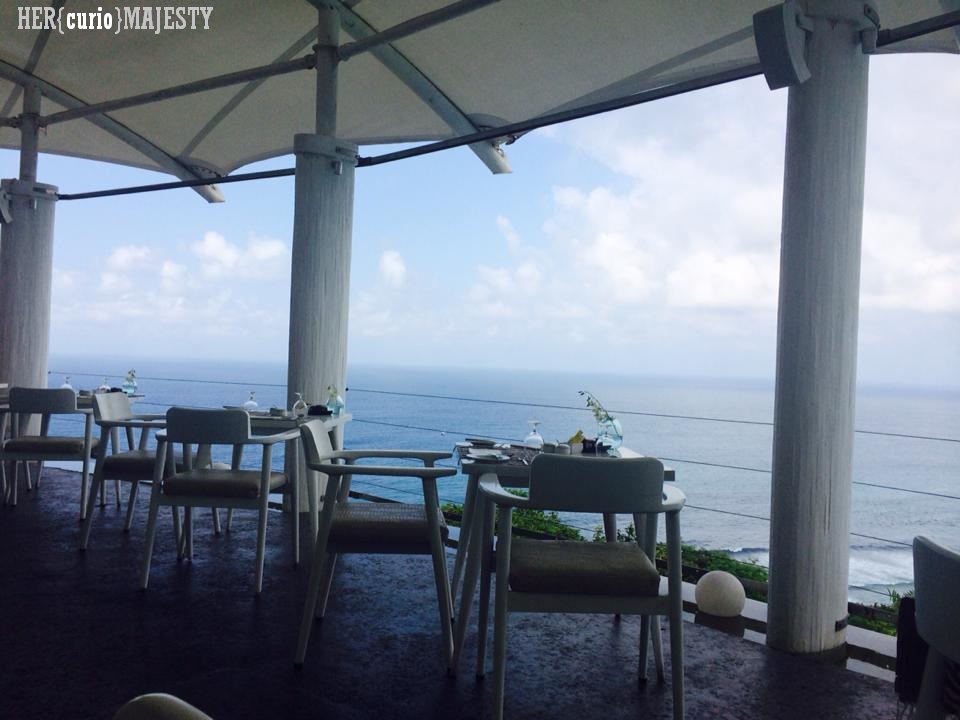 Breakfast with a view.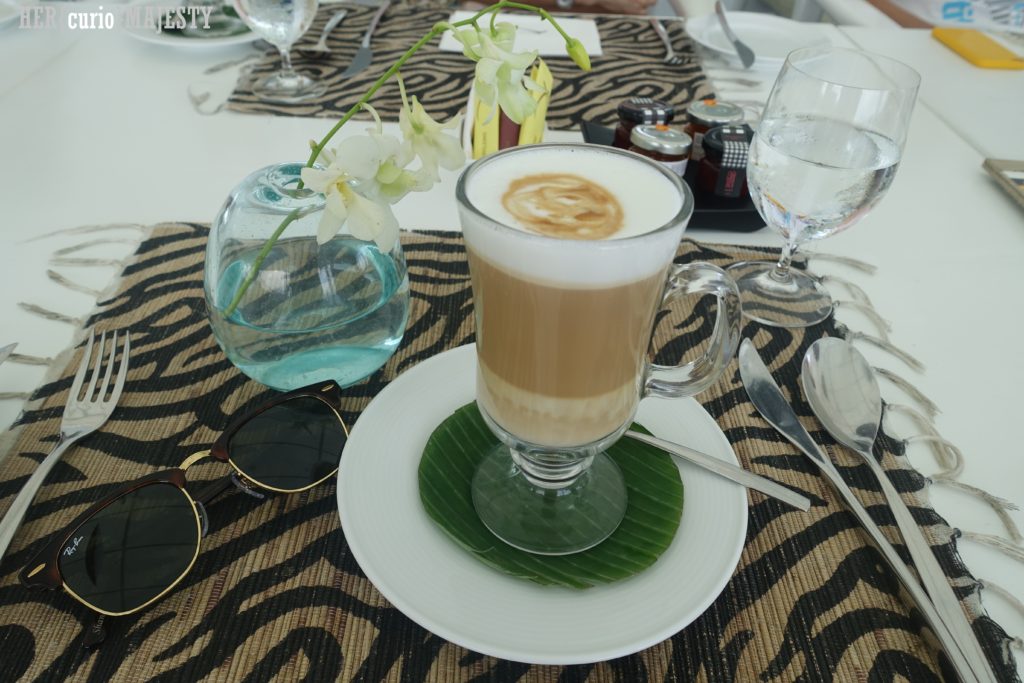 Unfortunately, Karma doesn't have a breakfast buffet (one of my personal favourite things to do while in Bali). The breakfast food we had was mediocre, but the view was impeccable.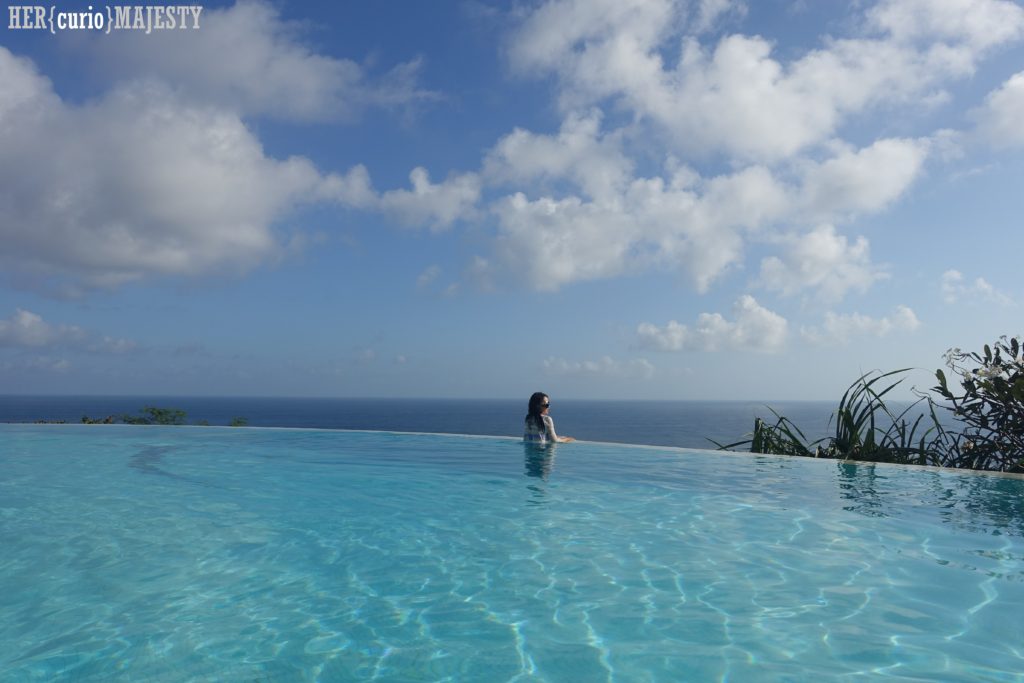 Of course, no resort in Bali will be complete without a private beach. Karma's private beach is so secluded, it can only be accessed through a cable car sliding down the face of the cliff.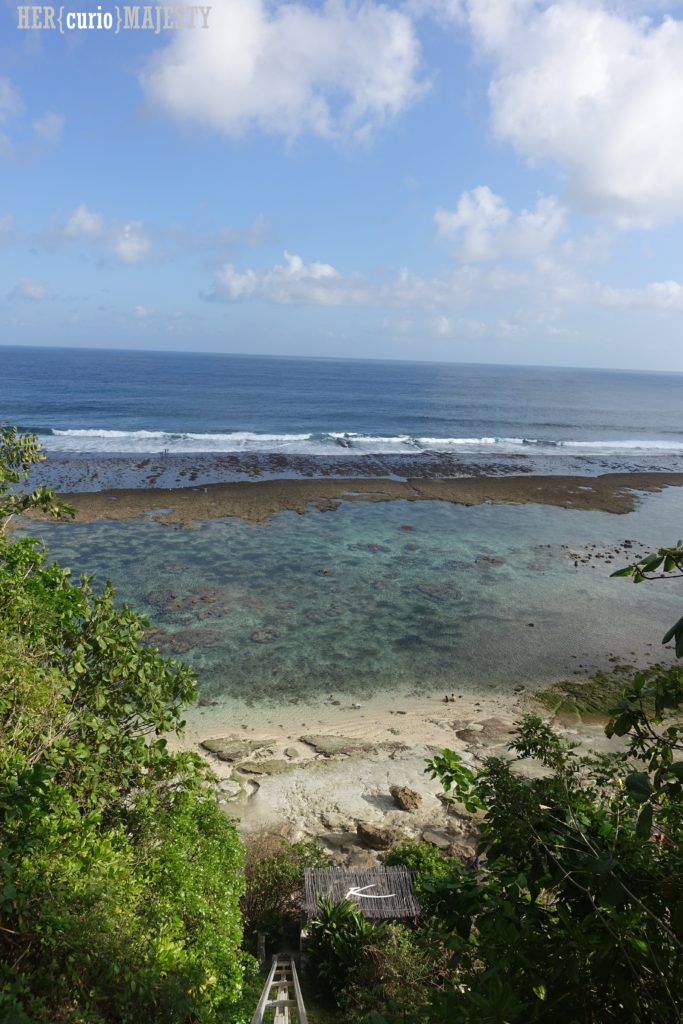 Karma's private beach at low tide.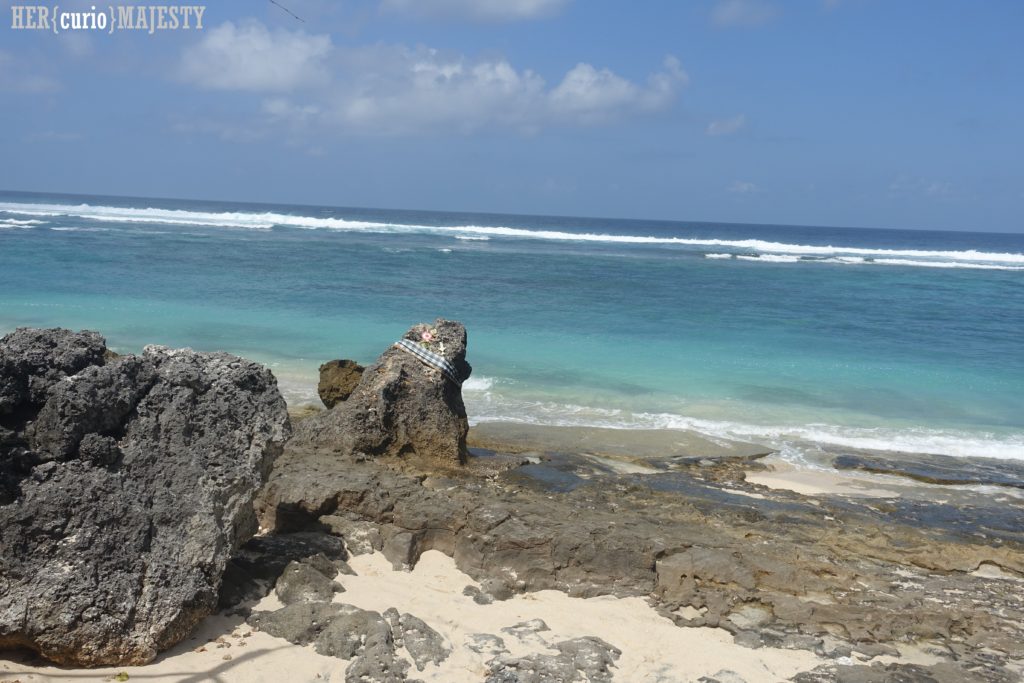 A rock on the beach illustrating Balinese's spiritual and religious way of life.
End of July/Early August is a little chilly in Bali, but I actually like it more than the heat.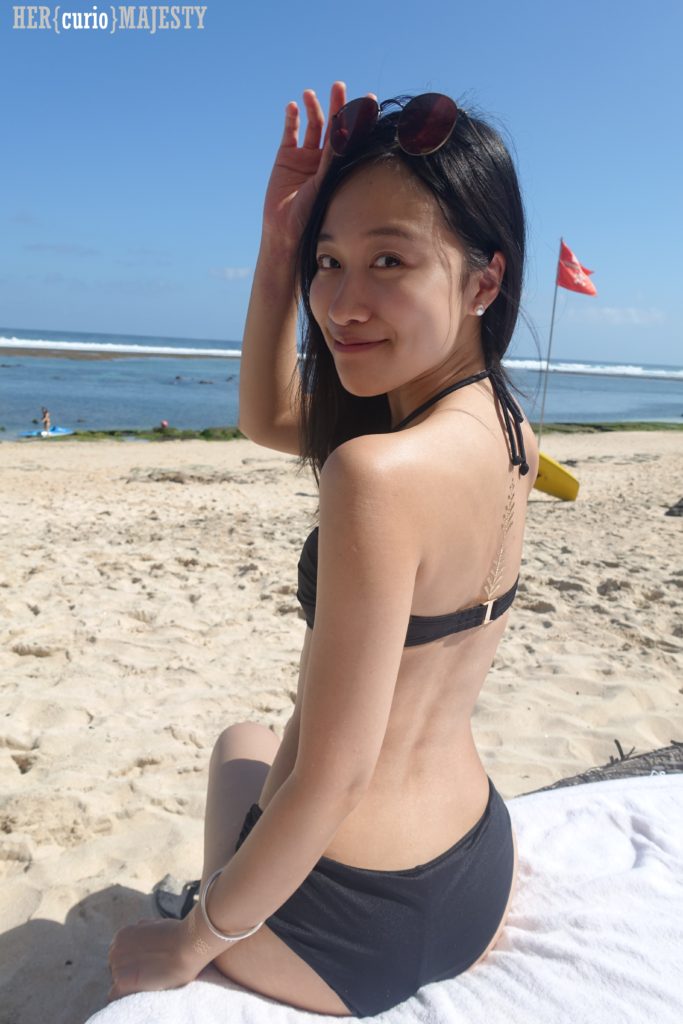 Blue sky, ticked. Sunnies, ticked. Bikini, ticked.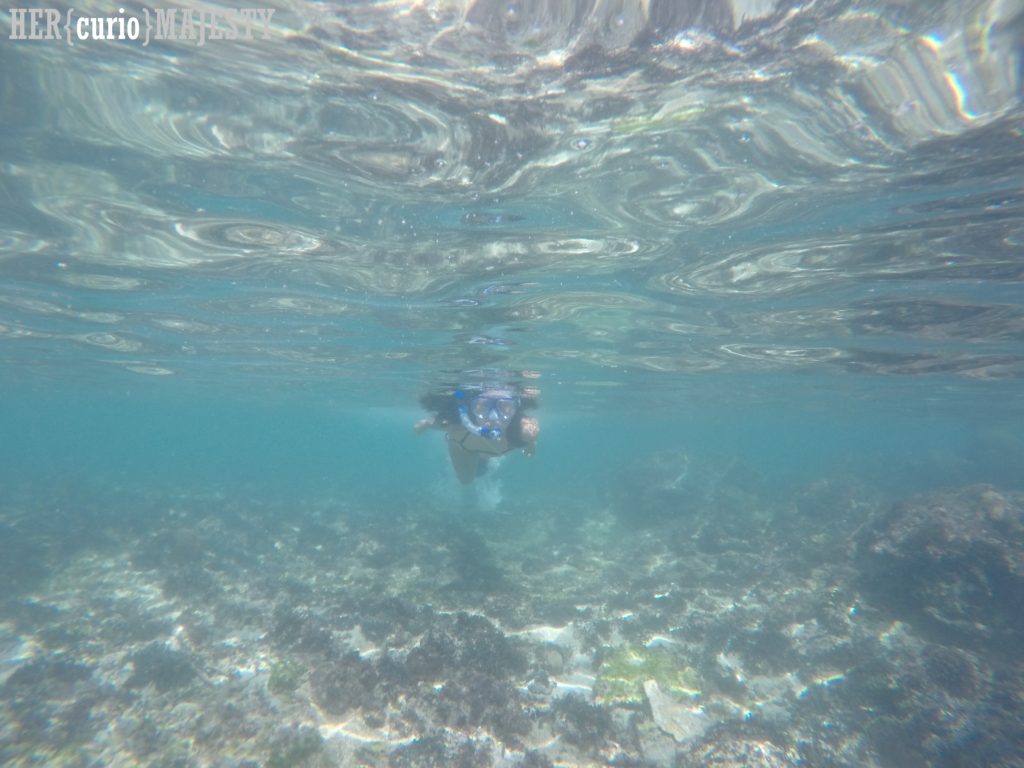 I love travelling with Dad because he always takes care of us and carries everything that he thinks we will need with him. He brought us snorkels and diving shoes so we got to enjoy swimming at the Karma private beach without having to worry about the coarse corals and rocks.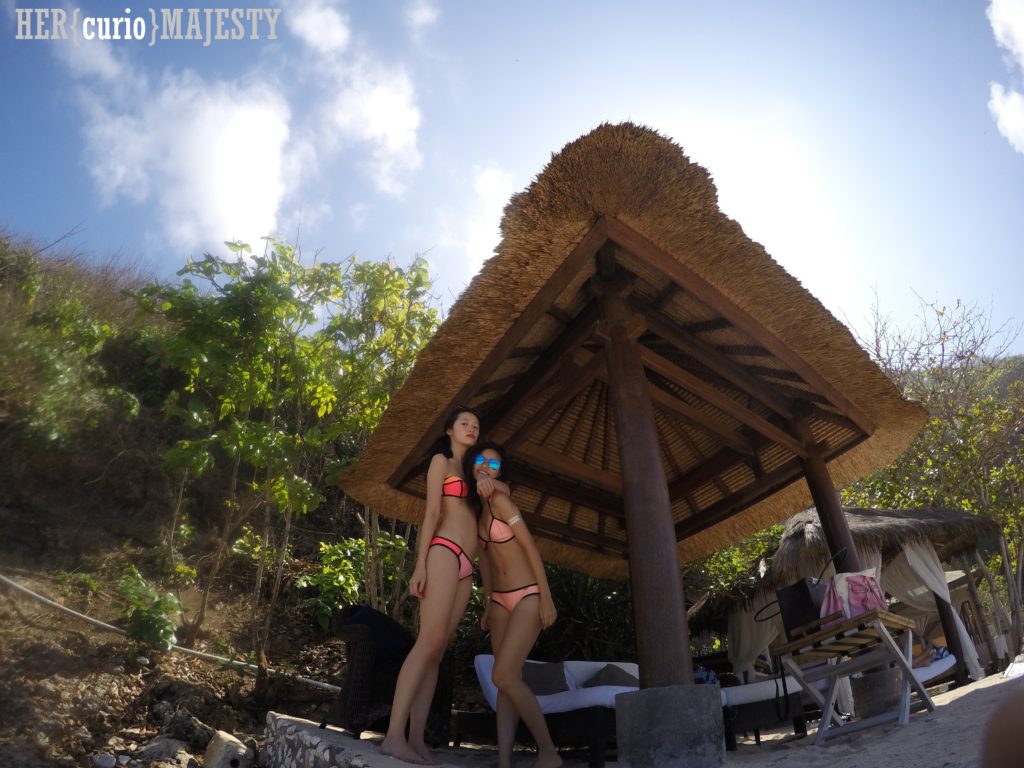 It felt good not having to think about "what to do next" in Bali, knowing that my dad had everything covered.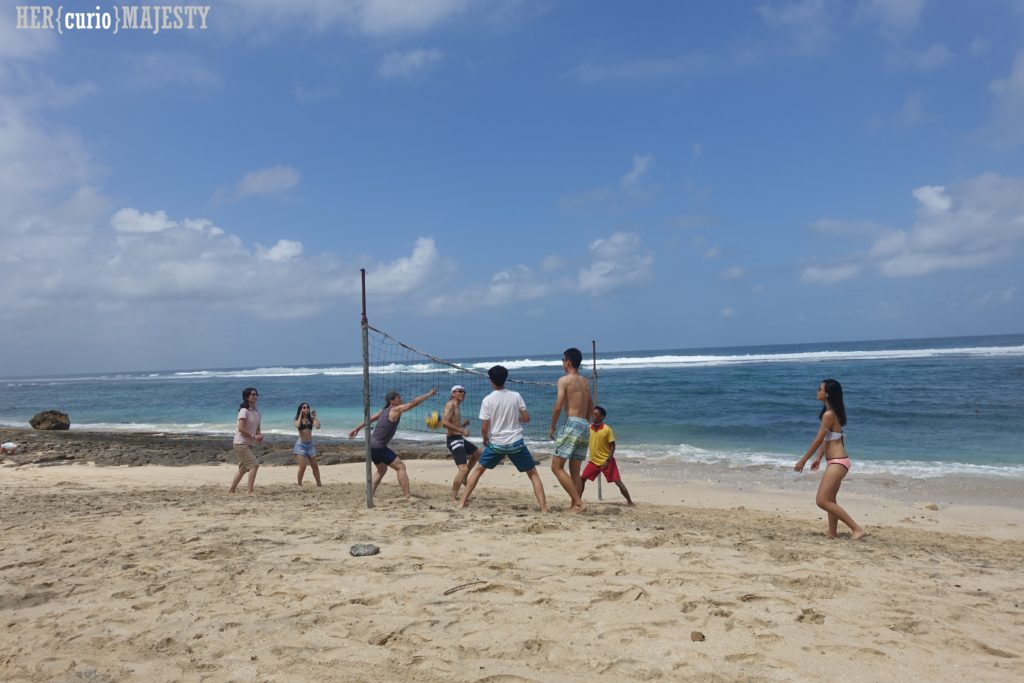 At low tide, the guard set up a volleyball net for the guests to play. It was my first time playing volleyball with Dad (because I suck at sports).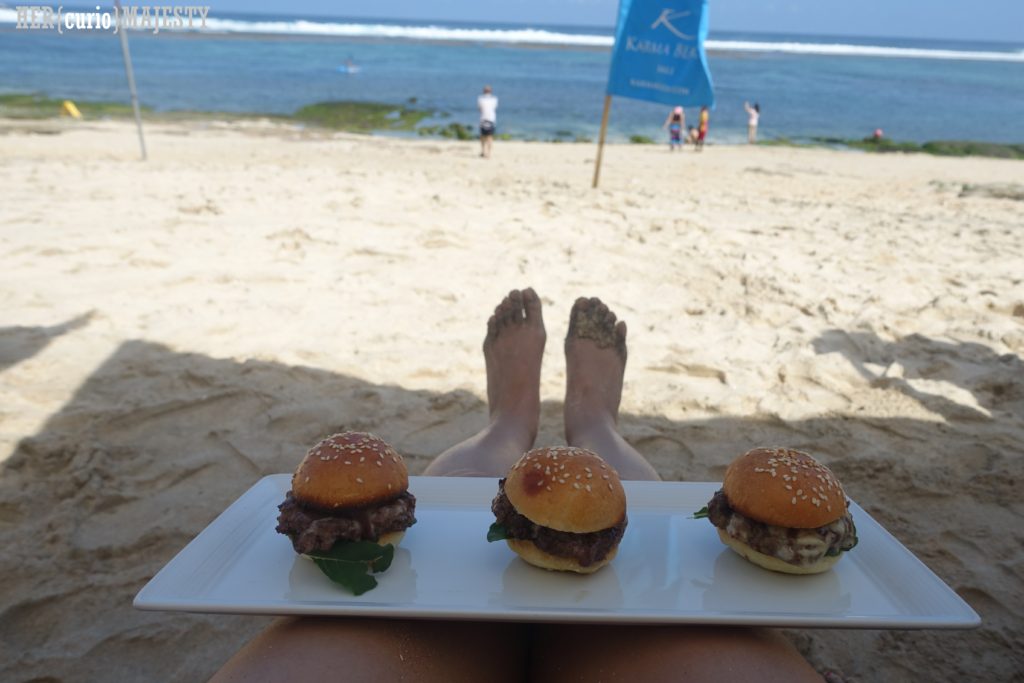 How about some sliders by the beach.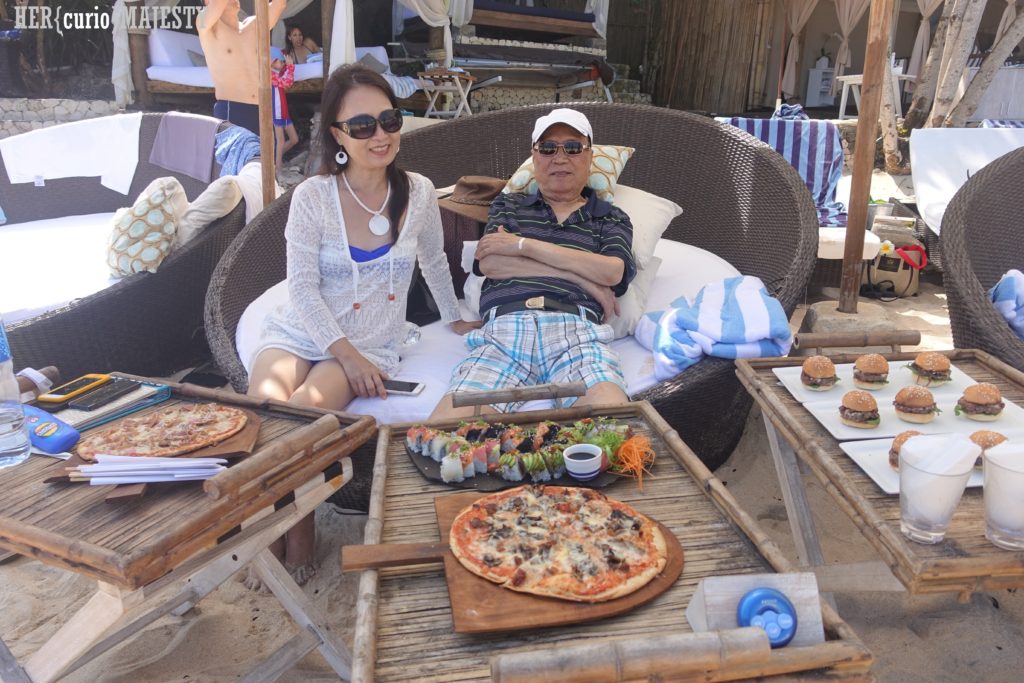 Sushi rolls, pizza and sliders.
Mom, grandpa and family love.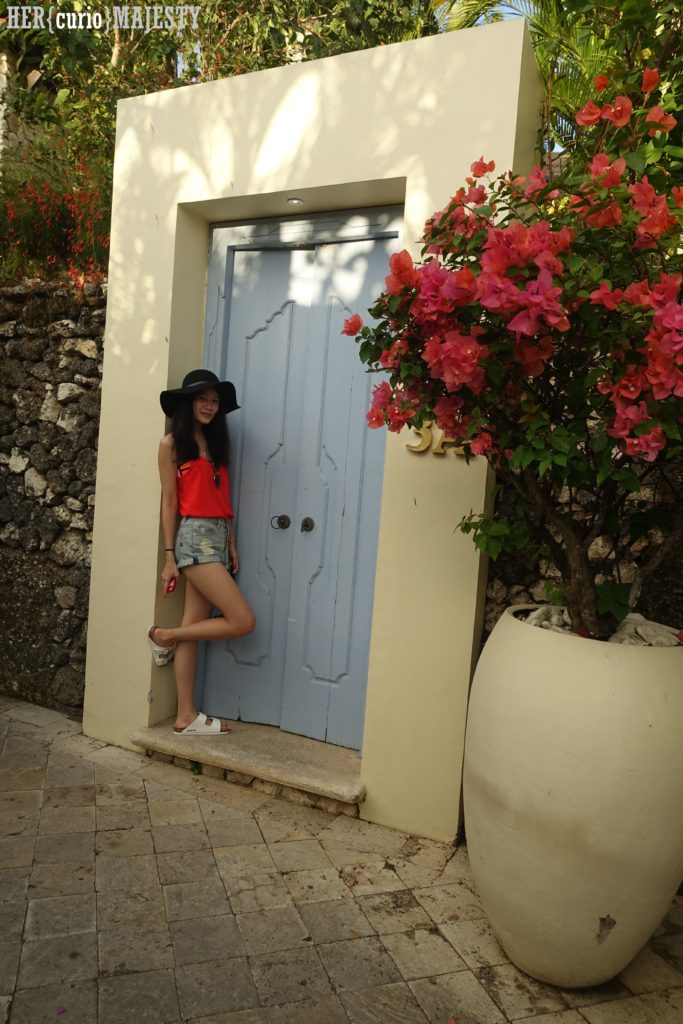 Welcome to our backyard:)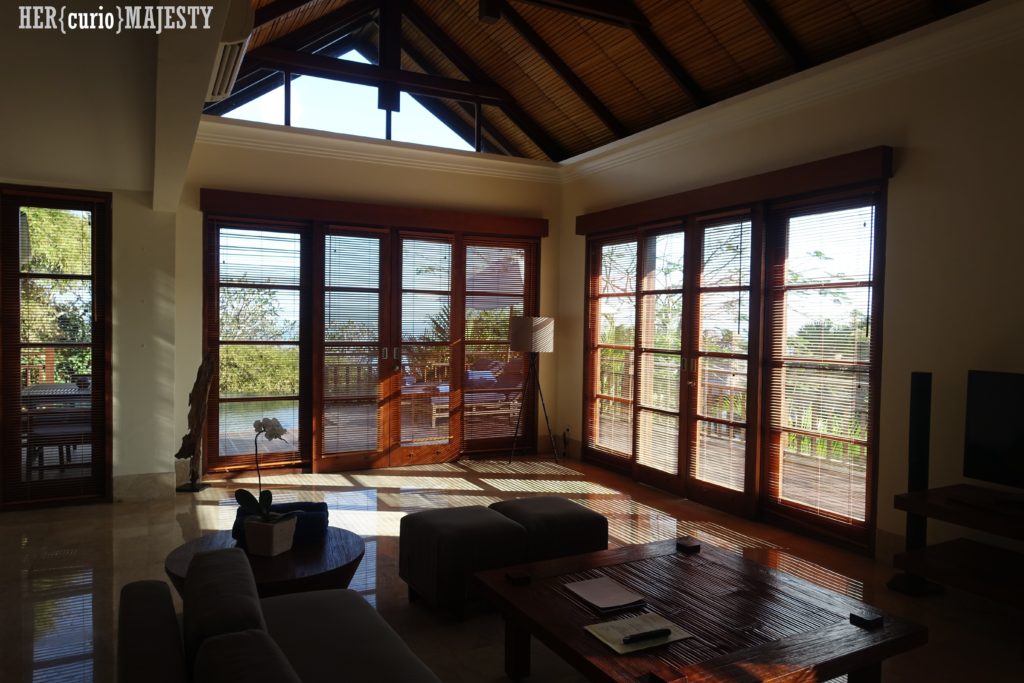 The lounge of our 3-bedroom villa.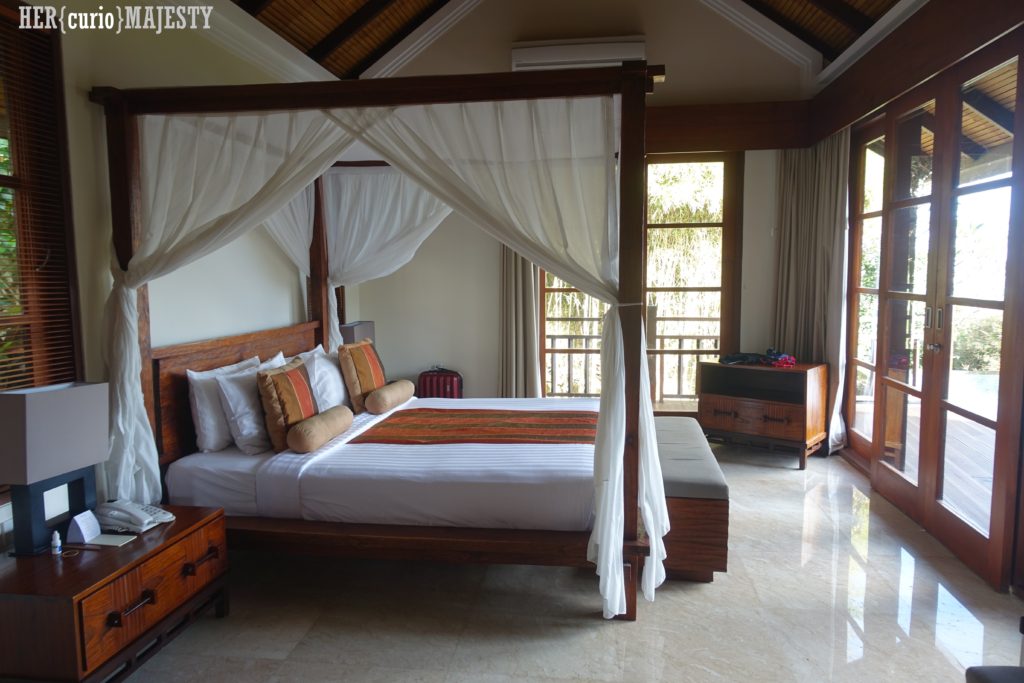 Master bedroom.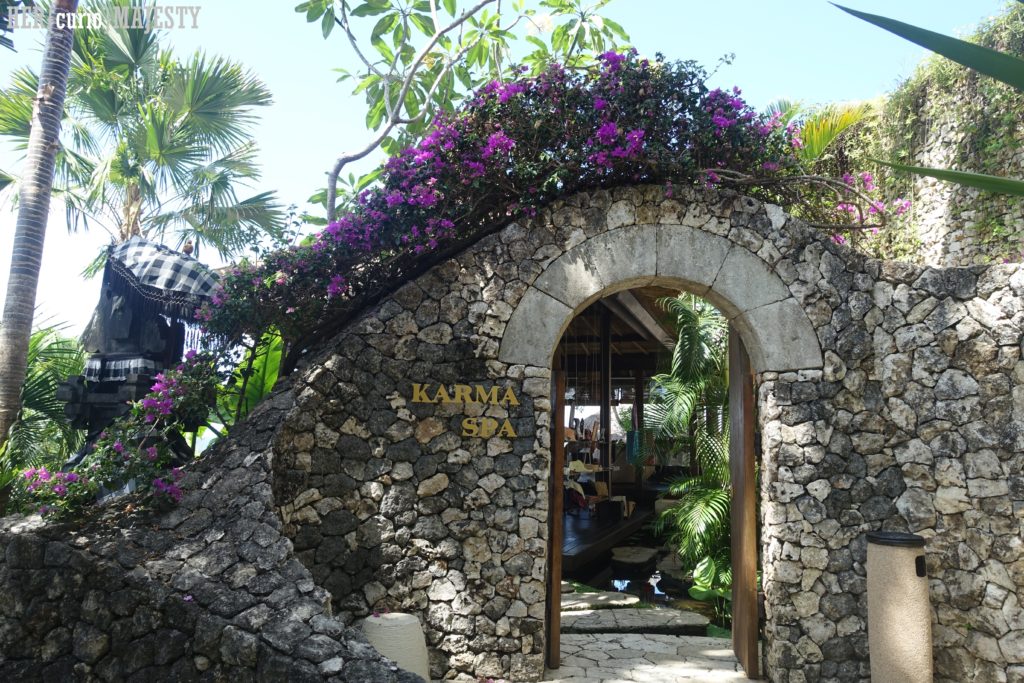 Karma spa.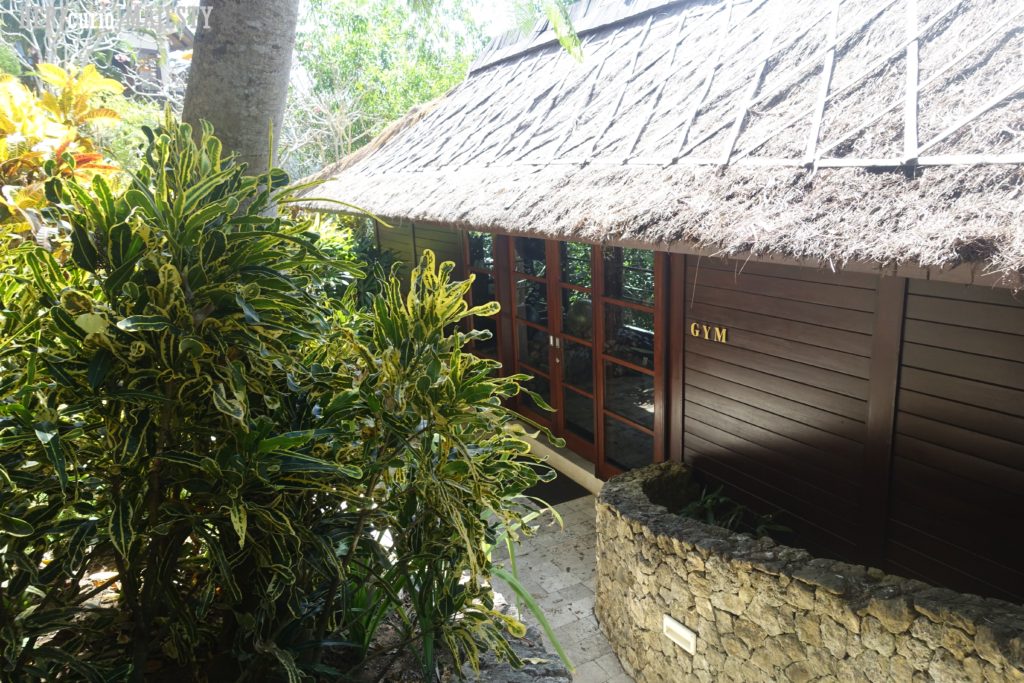 Karma gym.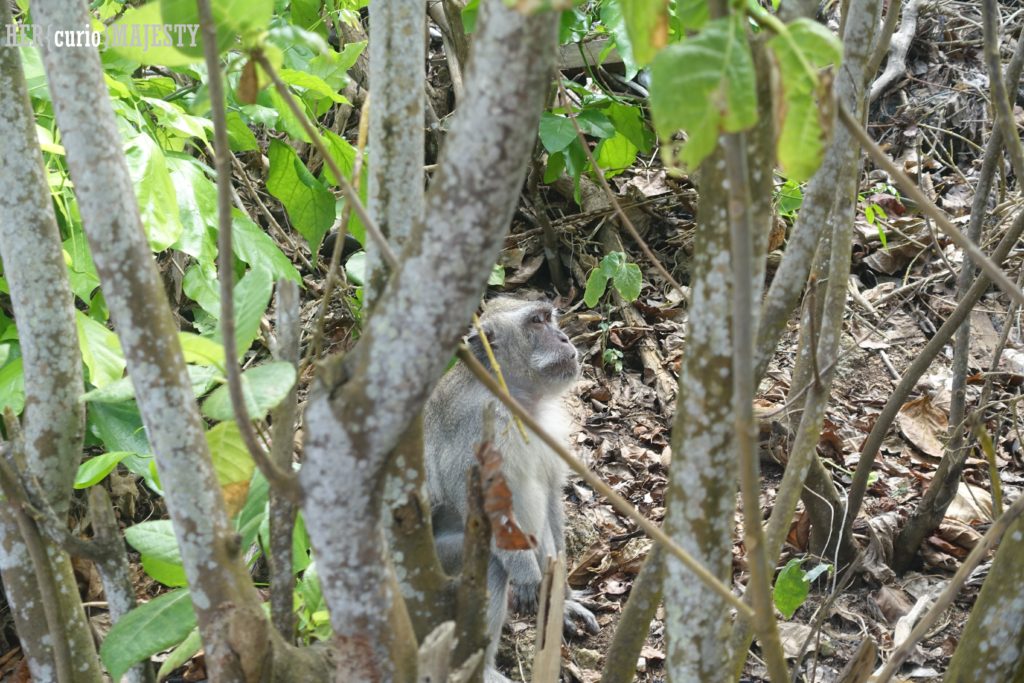 Local monkeys!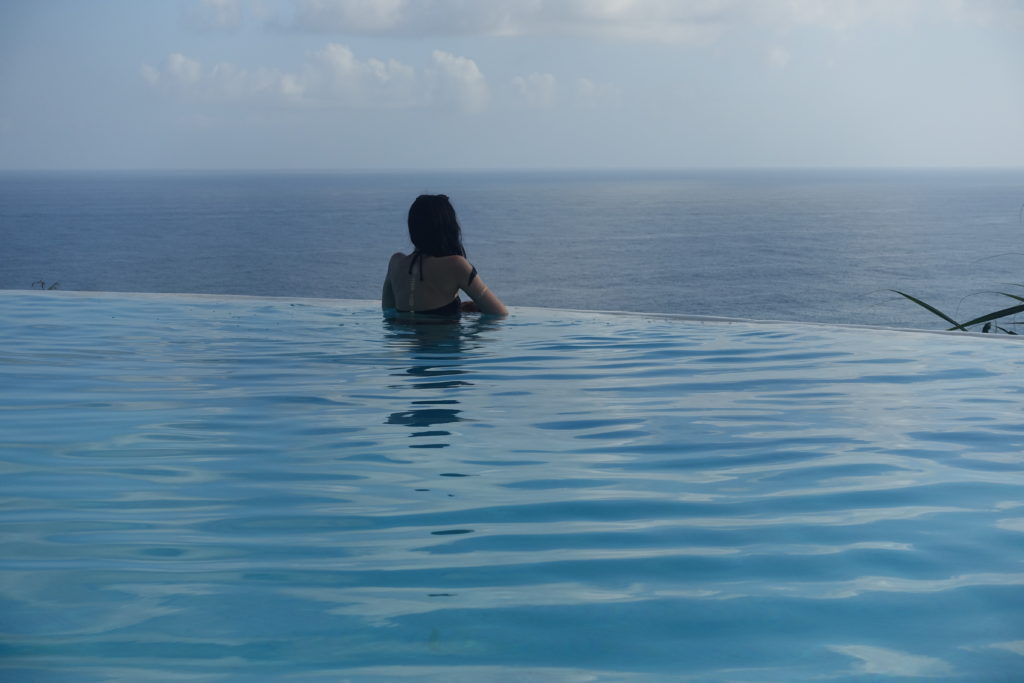 Until next time, Bali.
{Karma Kandara}
Website: https://www.karmakandara.com/