Did you know there is another revolving restaurant in Sydney other than the Sydney Tower?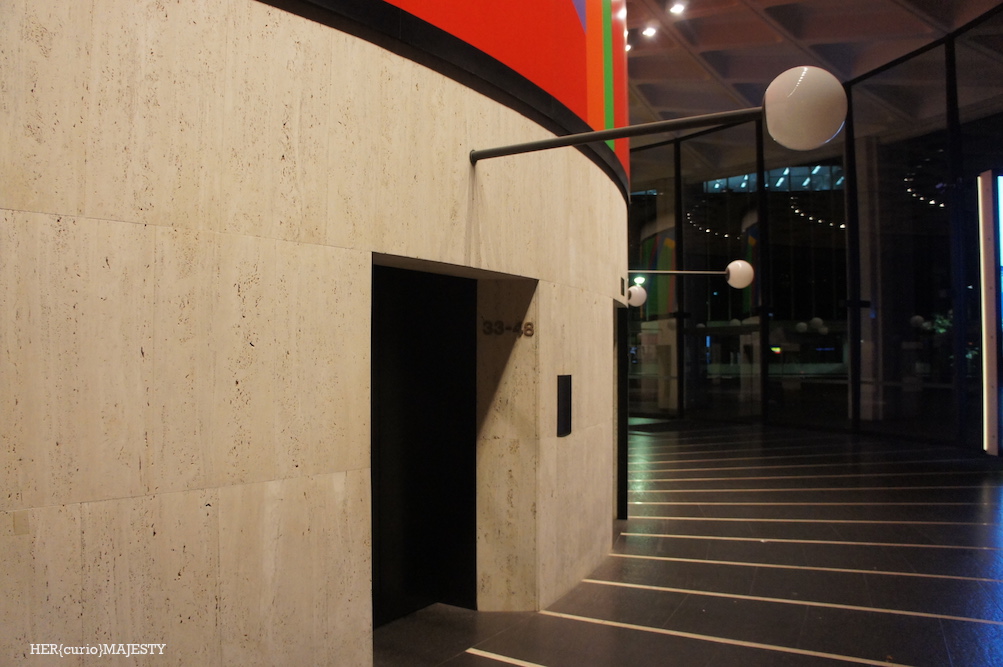 O Bar and Dining is hidden in one of the many business towers in the Sydney CBD, Australia Square. It has a fancy lobby lift design with corresponding bulbs that will light up when your lift comes.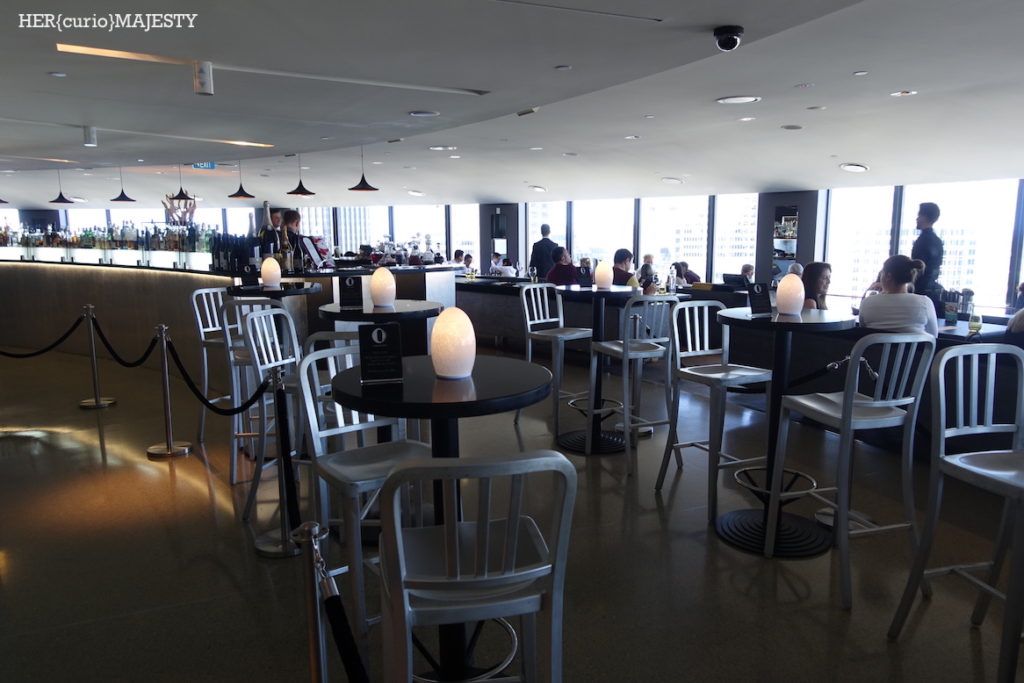 The atmosphere upstairs at level 47 at O Bar and Dining is completely different to the ice cold business setting downstairs. It's bright and full of life.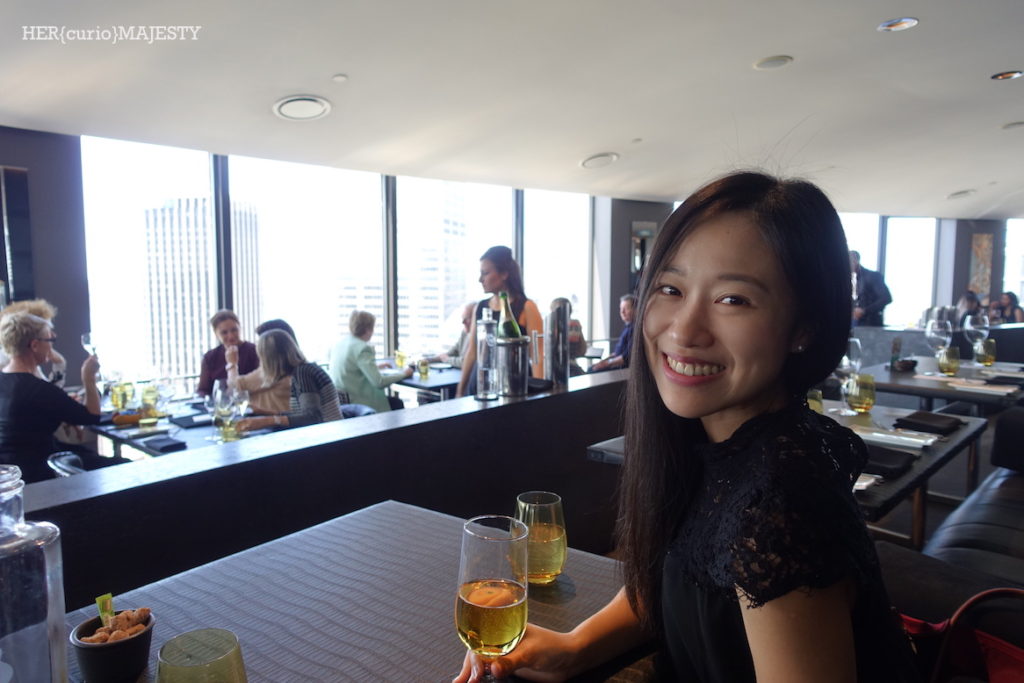 My lovely friend, Erica, took me here on a Friday lunch date. It was rather quiet for a Friday afternoon, which was probably why there didn't appear to be enforcing their smart dress code (no running shoes, shorts, thongs, hats). However, if you go at night when it's busier, be sure you wear something smart and presentable or you will be refused entry.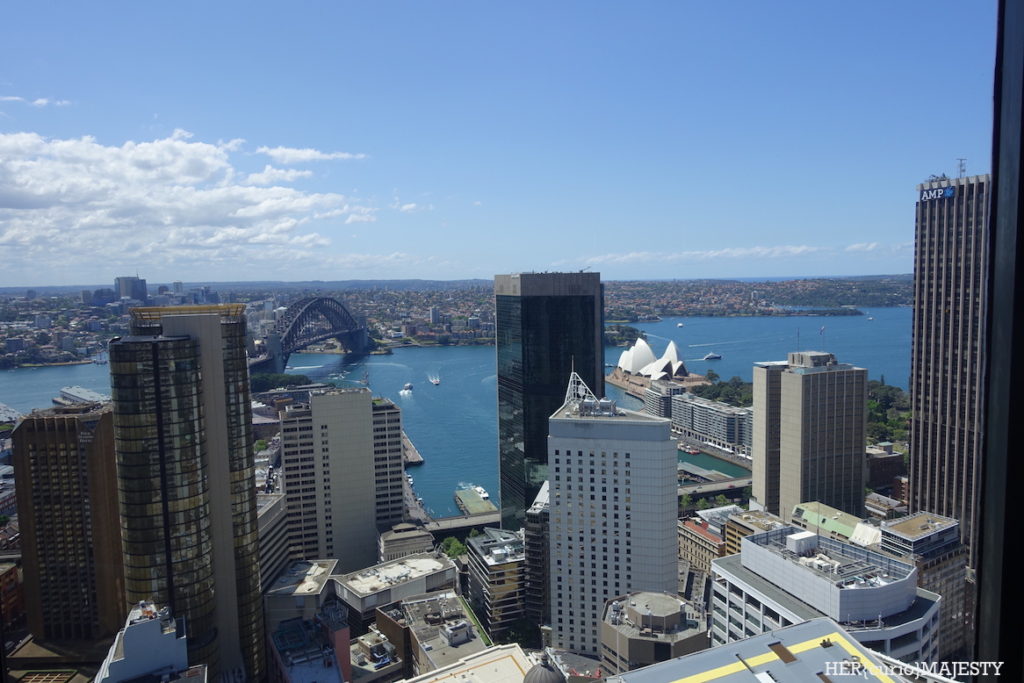 Being a revolving restaurant, you are sure to get a good 360-degree view of the Sydney Harbour and Sydney city. The best view that you can get on top of O Bar and Dining is, of course, the Harbour Bridge and the Opera House.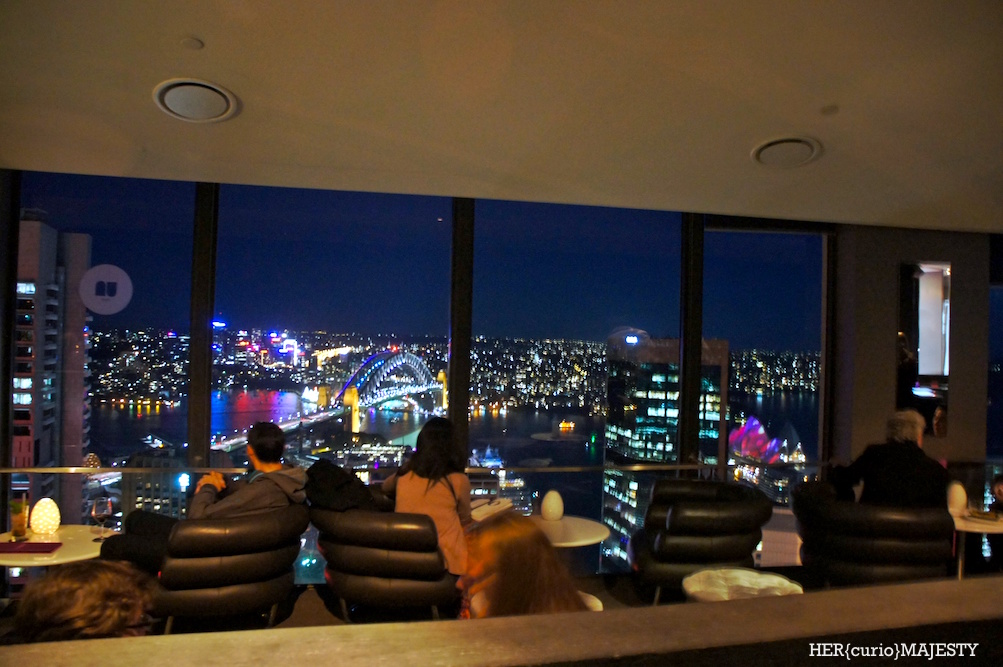 Harbour Bridge and Opera House at night.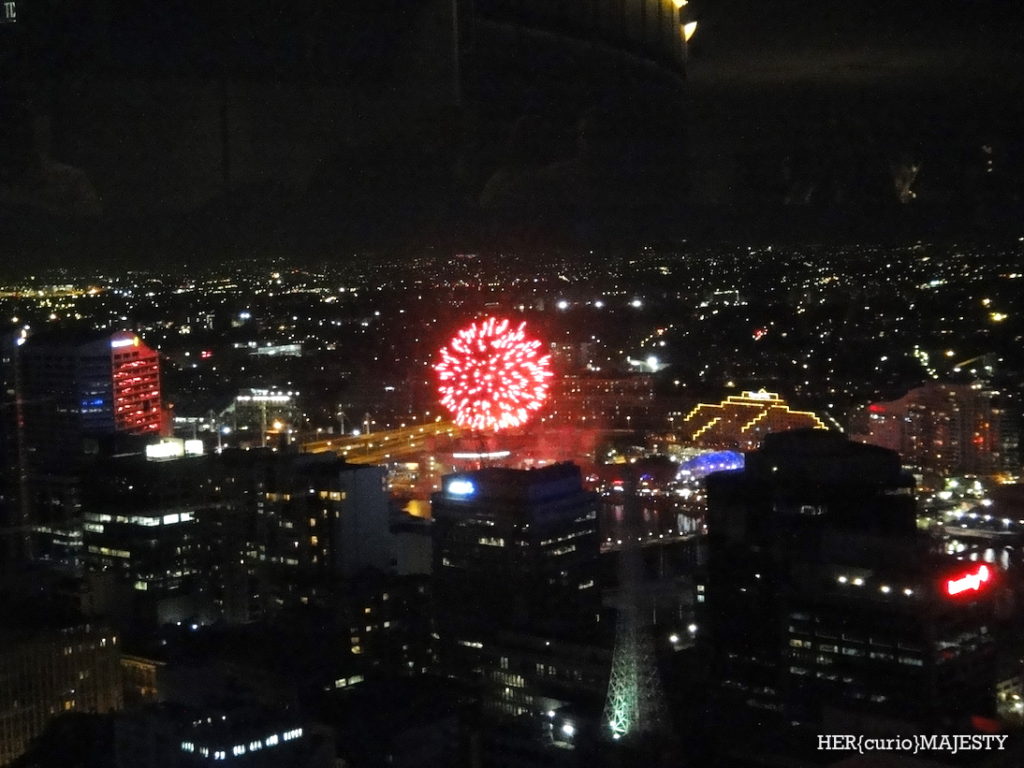 The view of Darling Harbour at night. It you happen to be dining or drinking at O Bar and Dining on a Saturday night, watch out for the fireworks!
{O Bar and Dining}
Address: Level 47, Australia Square, 264 George Street, Sydney
Website: http://www.obardining.com.au/contact/ 
You might also be interested in