E: "Can we go to Tasmania in December?"
M: "Tasmania again?  Why?"
E: "I want to see the lavenders…"
M: "OK."
That's how our conversation went right before I booked our third trip to Tasmania. Luckily, the moody Tasmanian weather brightened up just as we got to the Bridestowe Lavender Farm and blessed us with a whole afternoon of clear blue sky.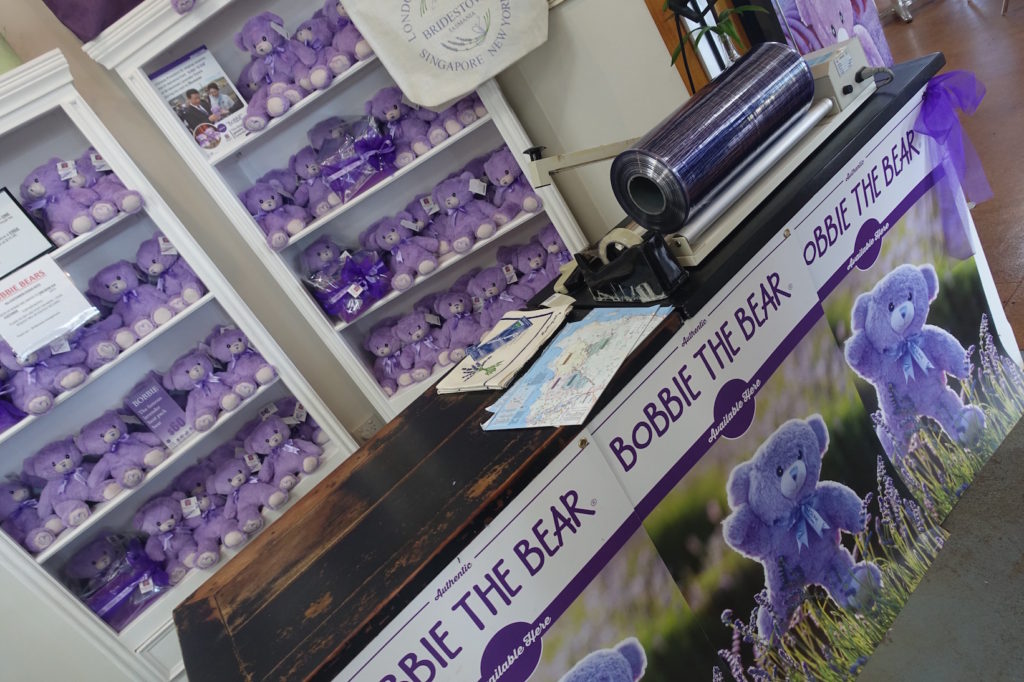 Nowadays, you know you are doing something right when you can buy Chinese knock-offs of your products online and still be able to sell the original products at at ridiculous price ($89.95 a bear!) to flocks of Chinese tourists.
Bridestowe Lavender Farm became the hottest spot on the Tasmania tourist map after these fluffy Bobbie bears made their way to some of the most influential Chinese celebrities' social media photos.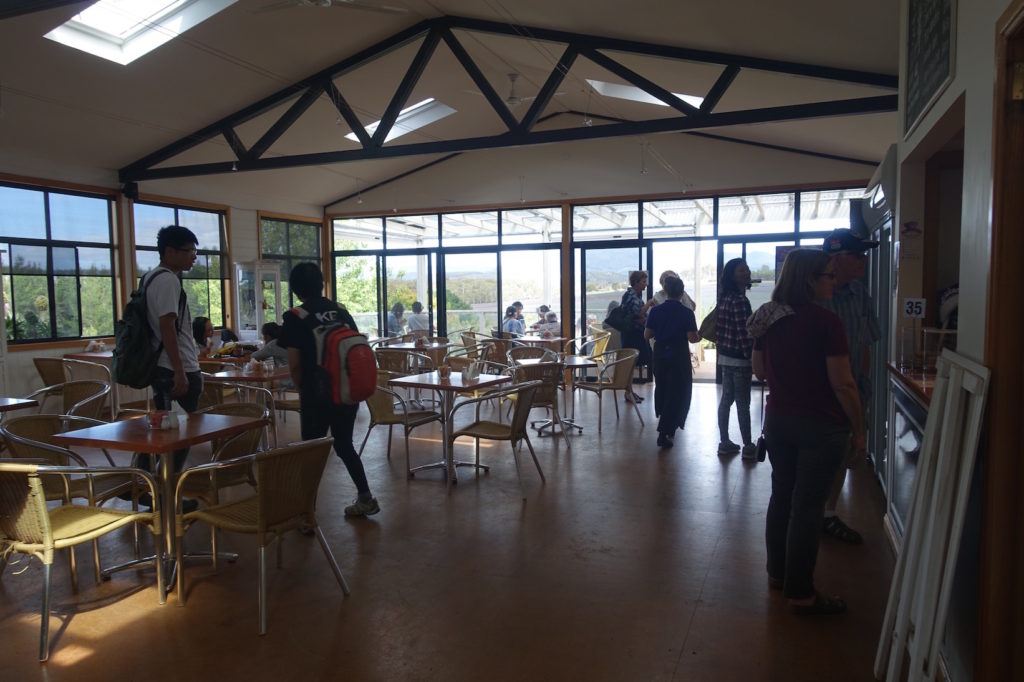 The cafe.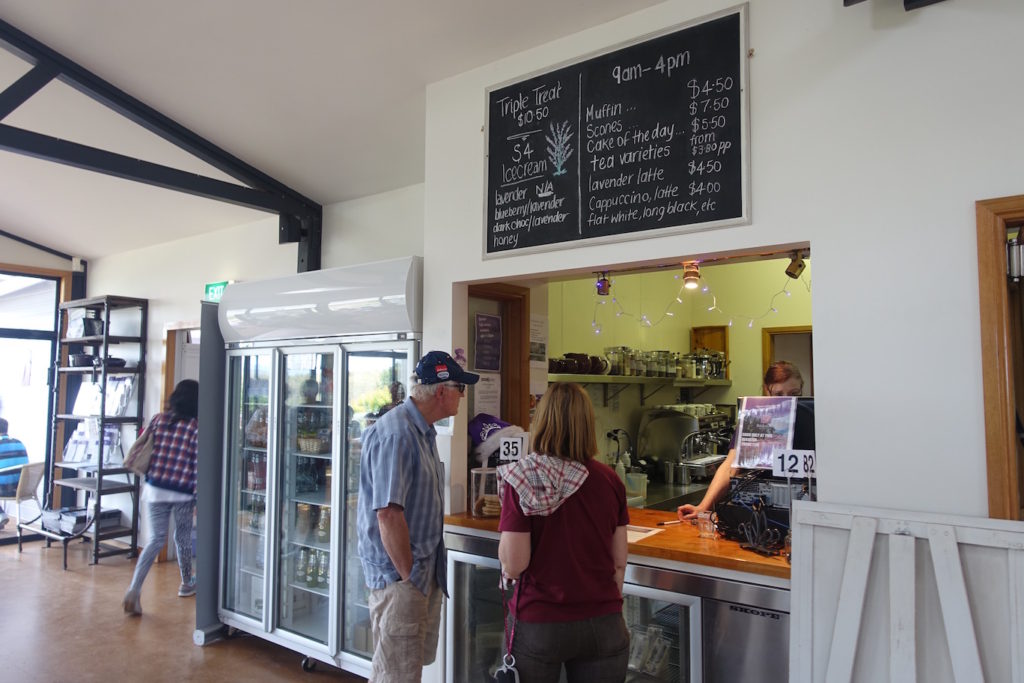 I was really looking forward to the purple lavender ice-cream, but they ran out when we got there at 3pm…Boo.
Instead, I got myself a blueberry lavender ice cream, $4.
Ice cream kiss.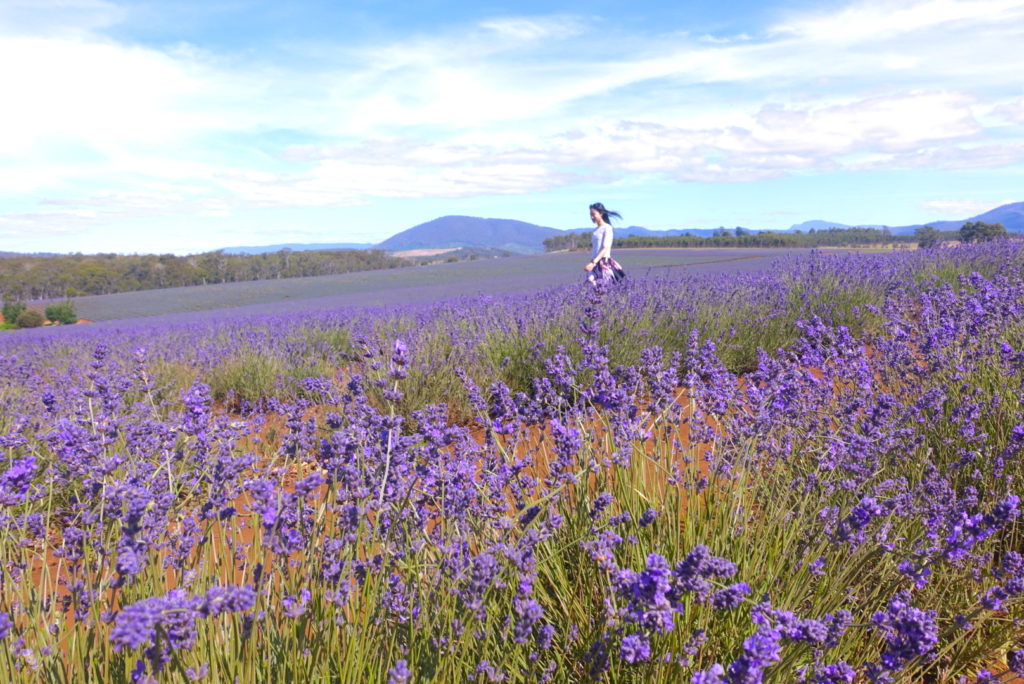 Visitor 
information
Entry fees: $10.00 during flowering season (1st December – completion of harvest) and it includes a guided tour.

Guided tour times: 9.30am, 10.30am, 11.30am, 1.30pm, 2.30pm and 3.30pm.
Parking: plenty.
Time required: At least one hour to walk around, buy ice cream and take photos.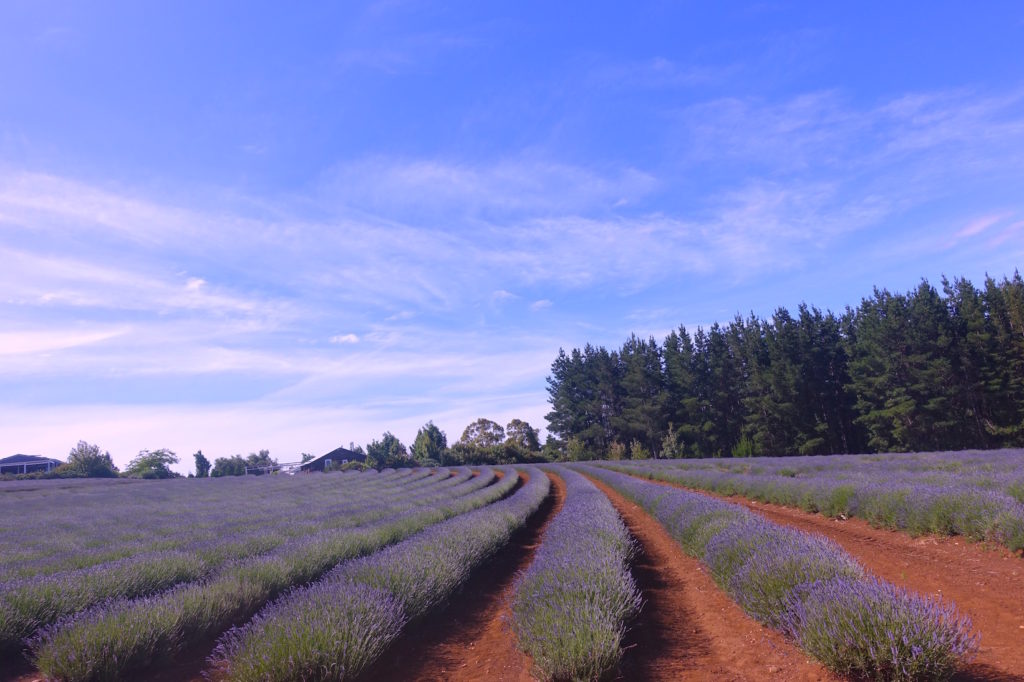 The lavenders were planted in curves to maximise soil and water conservation and ensure optimum drainage.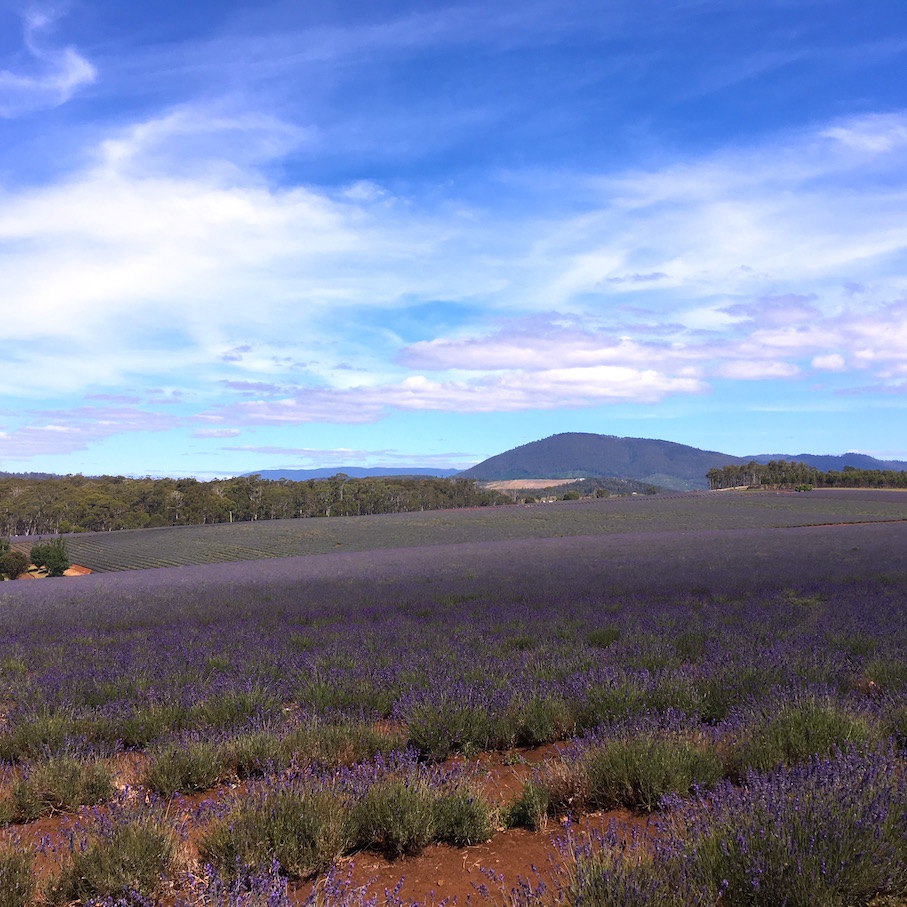 44 hectares of lovely purple flowers.
{Bridestowe Lavender Farm}
Website: http://bridestowelavender.com.au/pub/
Address: 

296 Gillespies Rd, Nabowla, 

Tasmania