I highly recommend Kahaluu Bay if you are snorkelling novices like Mike and I. What attracted me most about Kahaluu Bay was the facilities – shower, toilets, snorkel gear rental, locker, carpark, a food truck and lifeguards.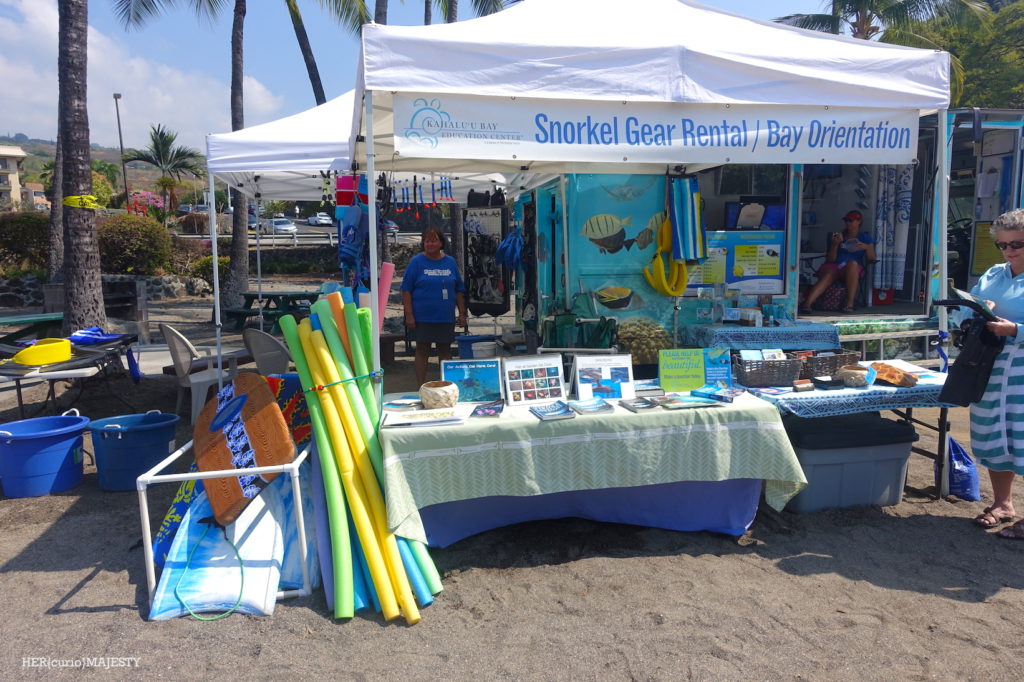 The gear rental tent at Kahaluu Bay offered all of the snorkelling essentials, and more. During the gear fitting, we were given a briefing of the Do's and Don'ts at Kahaluu Bay. The rules were very simple:
Don't step on corals!
Don't touch the turtles!
This Hawaiian Reef Creatures Guide was handy. We saw Reef Triggerfish, a good variety of Butterflyfish, many schools of Yellow Tang, Unicornfish, Parrotfish, lots of sea urchins on the rocks, and a Moray Eel. Oh, we also saw a sea turtle!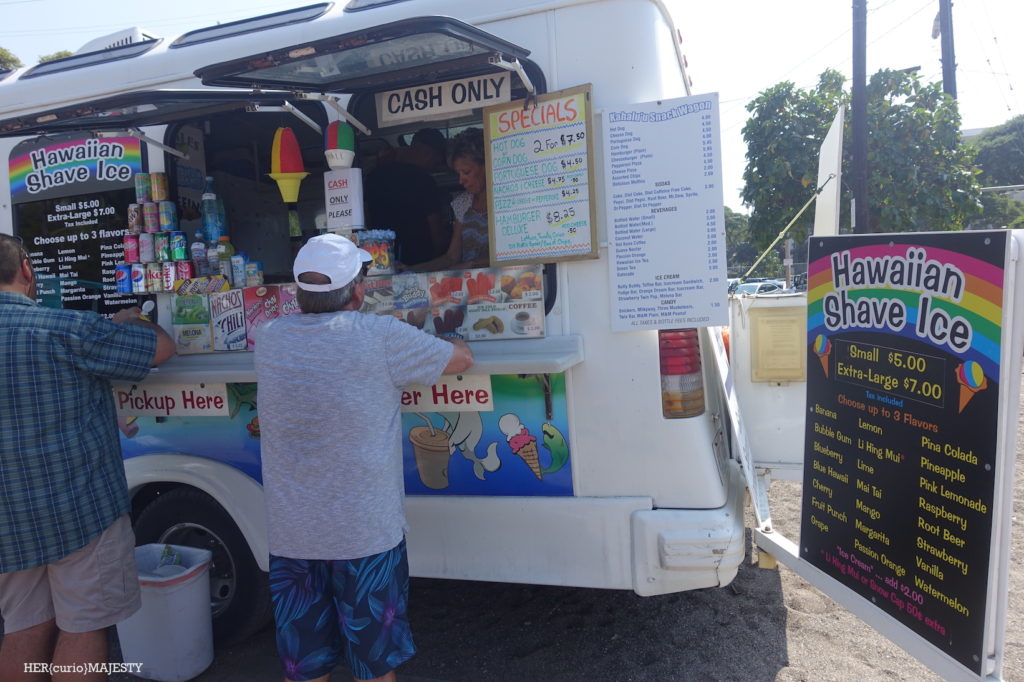 I would've gotten a shave ice if the weather wasn't so chilly.
It would have been nicer if the temperature was just a tad higher so we wouldn't be shivering so much. In fact, I wouldn't recommend visiting Hawaii in early/mid-February if you are planning to do lots of snorkelling or beach hopping.
We didn't have to hire a locker because the gear rental place needed a car key or an ID as security – We gave them the car key and locked everything in our car. Easy and it saved us $5.
We arrived just before 12pm and we were lucky to have found a carspace pretty much as soon as we got there.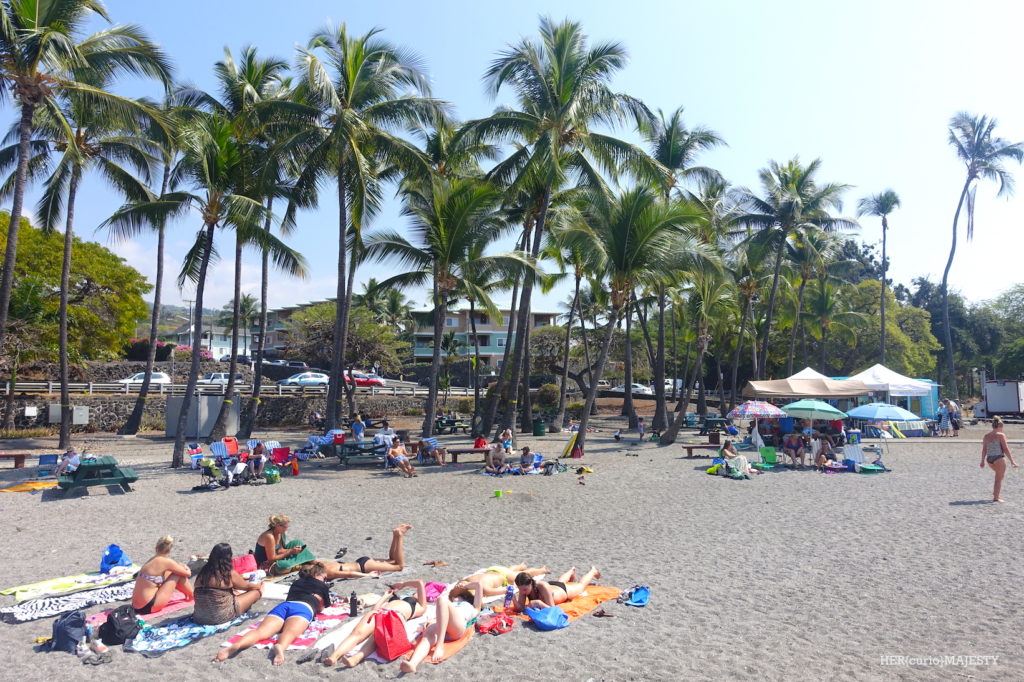 Most of the negative reviews that I read about Kahaluu Bay were complaints about the place being too crowded. Well, I wouldn't say the beach was crowded, but maybe it's because I am too used to everywhere being  crowded in Sydney (e.g Bondi beach in Sydney on a sunny day like this would have been 10x busier).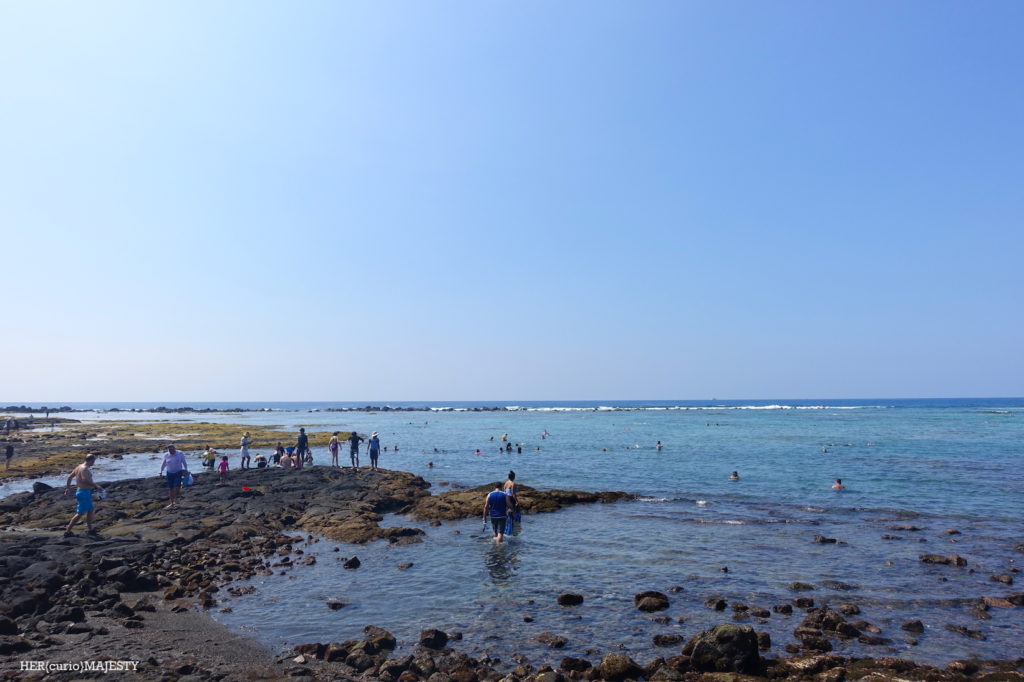 Getting into the water was easy. There were volunteers dressed in blue wetsuit showing visitors the best ocean entrance.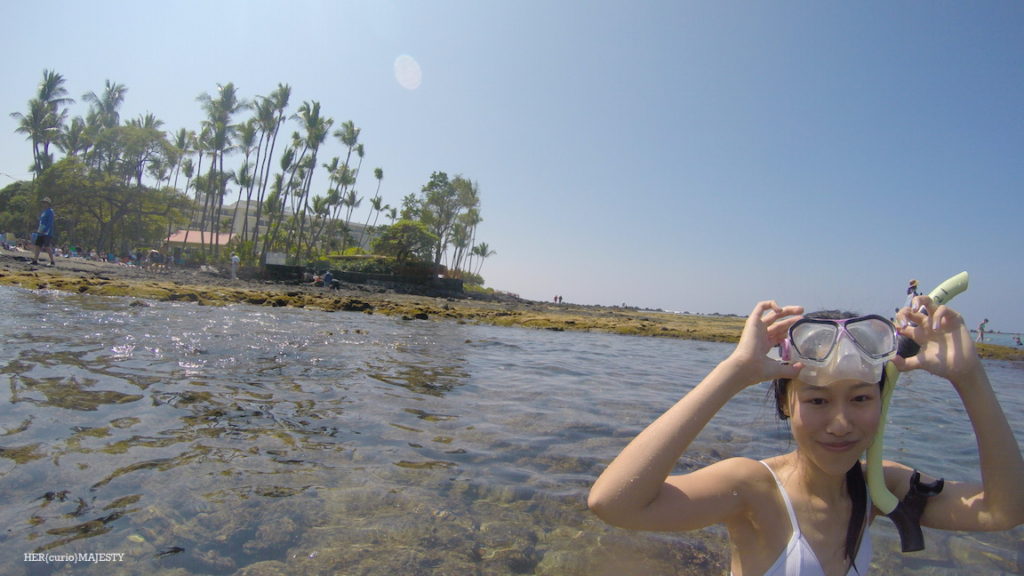 We actually brought our own snorkel sets from Australia but, for some reason, both of our tubes leaked! I will never buy another US Diver product ever. Luckily we ended up coming to Kahaluu Bay rather than the other more "secretive" snorkelling spots, and we were able to hire just the tubes for an extra $5 each – otherwise we wouldn't be able to snorkel at all due to the leaky tubes.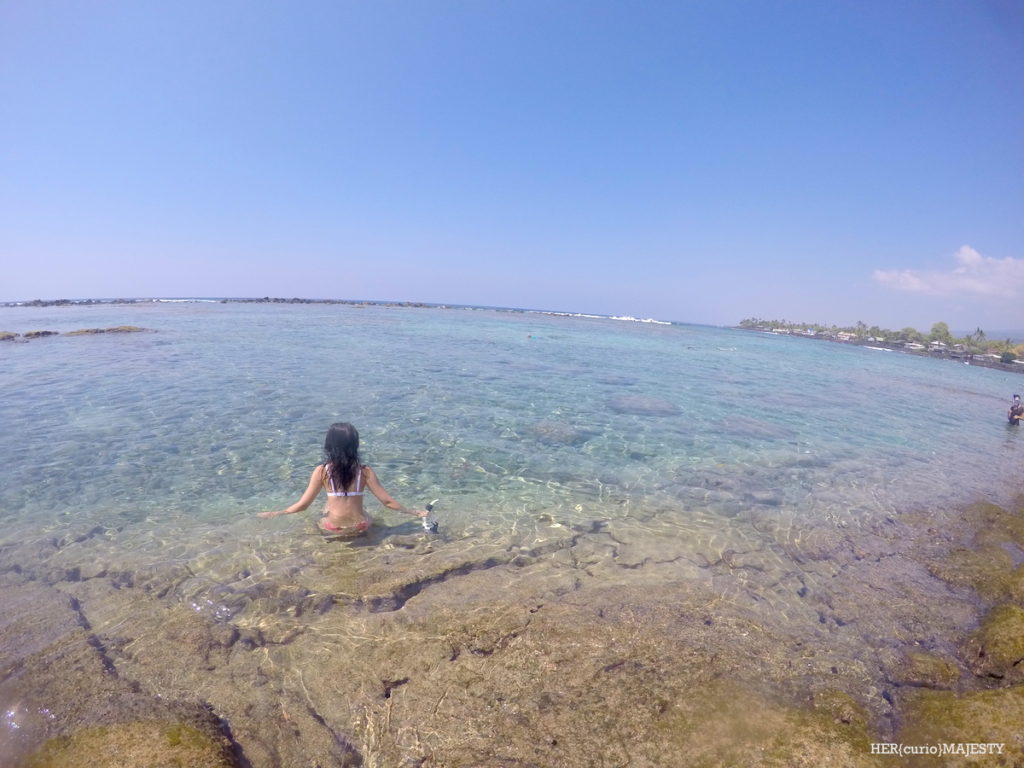 Off we go!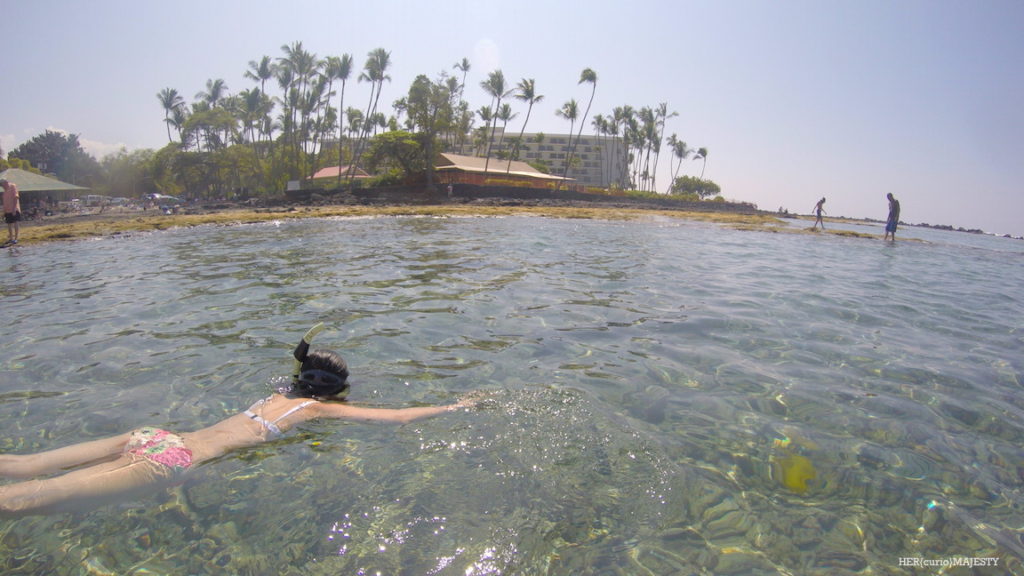 They say the water condition is generally the best in the early part of the morning because human activities make the water murky. Thankfully, the underwater visibility was quite good where we snorkelled even though we only got there at around 12pm. I actually found it much better than the famous Hanauma Bayon Oahu (blog post coming soon) that we woke up at 5AM for…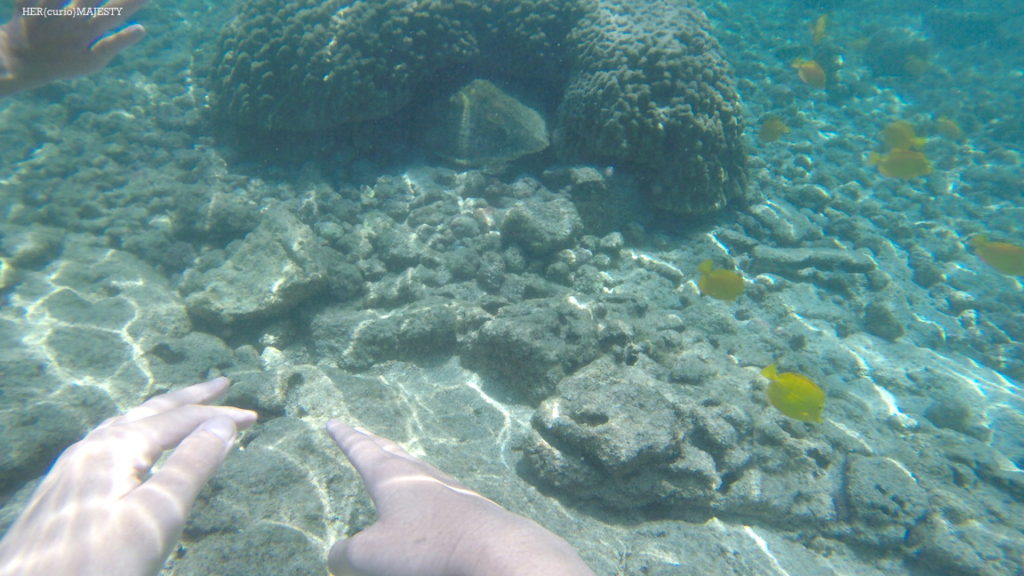 OMGGG Master Oog-way! The first turtle we saw in Hawaii!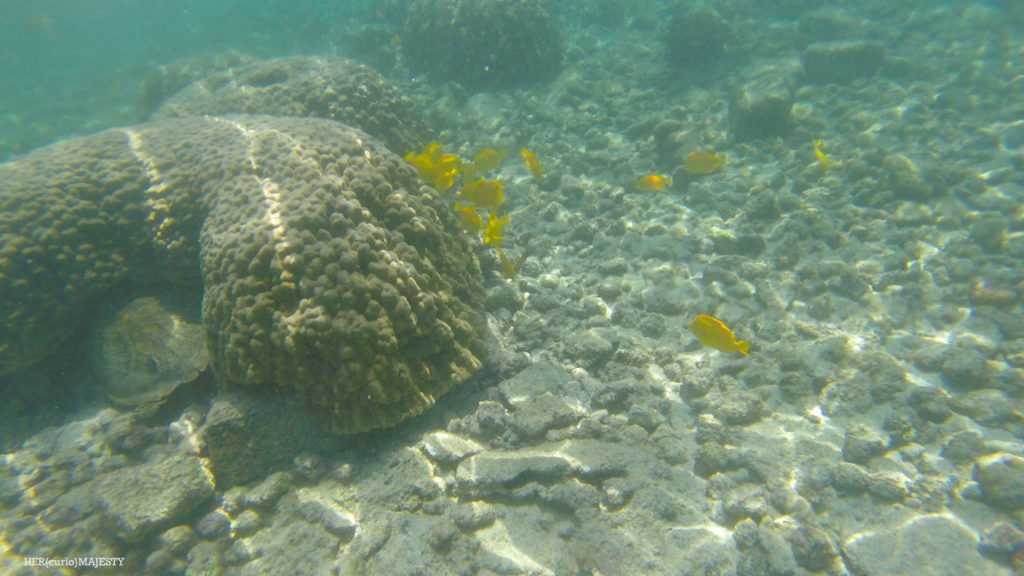 We floated here for another 2 minutes but he didn't move a bit. I was looking forward to swimming with turtles in Hawaii, but this was the closest we got to it…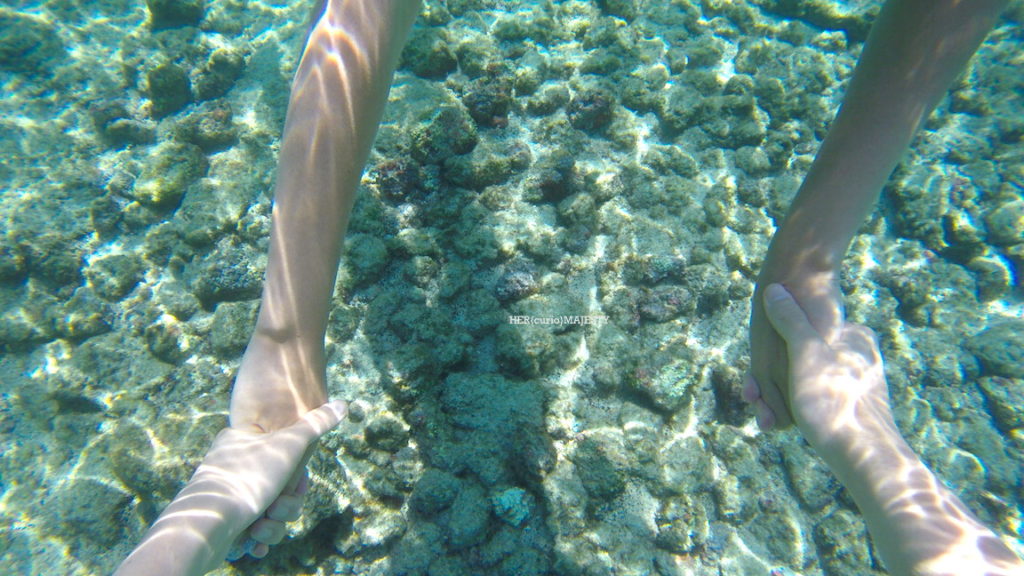 :)
The souvenir beach towel we got at the ABC store. I am not usually a Hello Kitty fan, but this Hawaii special edition was really cute and I couldn't resist.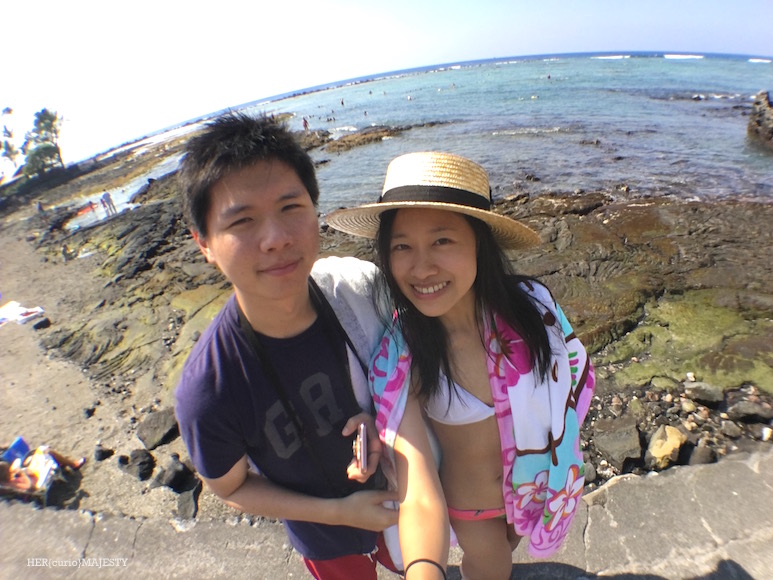 Our Hawaiian adventure, to be continued!
Big Island
Oahu